Michael Chow from Riot Games announced that they are all set to roll out the very first large scale testing for League of Legends: Wild Rift. This will be a 3 week Alpha test in Brazil and the Philippines. It will be available to a limited number of people in these regions, randomly selected from the list of players who Pre-Registered for the game during League's 10th Anniversary.
Riot Games stated that they need player's feedback on some really important things; they want the players to tell if they have achieved the true League of Legends experience on Mobile. Because they think it's pretty magical, but nothing matters until the players believe so.
Most importantly, Riot wants the players to know about their 'Around Game' systems and if they are meeting the players' expectations. Around the game system here refers to everything outside the match, such as collecting Champs & Skins, to other metagame systems.
Everything You Need To Know About League of Legends: Wild Rift Alpha

:
When Will League of Legends: Wild Rift Alpha Begin?
League of Legends: Wild Rift is coming to the Philippines for an alpha test, starting June 6! 
How will the Wild Rift Regional Alpha for Android be?
From June 5 to 26, Riot Games will make Wild Rift available to a selected group of players in Brazil and the Philippines – only for the Android platform. 
Will LoL: Wild Rift Alpha Release on iOS?
No, Unfortunately, as of now, the Alpha Version of League of Legends: Wild Rift will only be limited to Android Devices.
Riot Games will be randomly inviting players from Brazil and the Philippines to take part in this Alpha Test. The invite will be sent to your via E-mail via which you Pre-Registered. So all you can do to play the LoL: Wild Rift alpha is to Pre-Register and Cross your fingers. (And yes you should be from the above mentioned two countries)
Android Devices:
Processor: only 64-bit processors with 8 cores and 1.5 GHz or more
RAM: 3 GB or more
Resolution: 1280 × 720 or more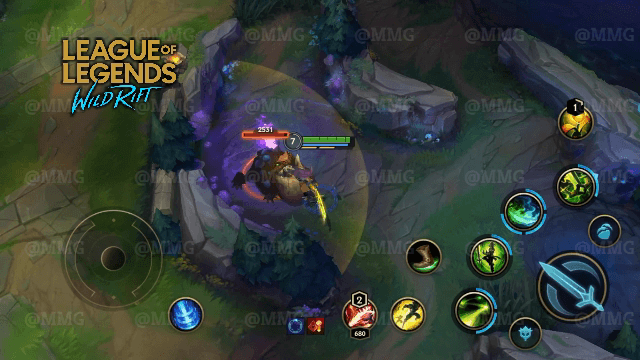 You can find out more detail about the upcoming League of Legends: Wild Rift Alpha Test on the official website of Riot Games, or you can also drop down any question you have in mind, and we will try to answer as soon as possible.
So that's it for this post, Stay Tuned with Mobile Mode Gaming for all the upcoming news and Updates about League of Legends: Wild Rift.