Mobile Gaming is the new trend; according to a recent report, Mobile Gaming generated around 67% of the total revenue in the gaming industry last year. Mobile Gaming is becoming a profitable business for the developers, and more and more of the famous gaming studios are porting their current games on the mobile platform, or developing new ones.
With such big games arriving on the Mobile Devices, the minimum requirements to run these games are getting higher and higher. If you are wondering whether your current mobile device will be able to run League of Legends Wild Rift smoothly, then you are at the right place. Because today in this post we are going to share with you the Minimum Requirements for playing League of Legends Wild Rift on Mobile.
Minimum Requirement to League of Legends Wilf Rift:
Android: The minimum requirements will be set to 1.5 GB Ram, Qualcomm Snapdragon 410 Processor, and Adrena 306 GPU.
iOS: The minimum requirement will be an iPhone 6 or above. However, keep in mind to run the game on high FPS, you will need to have at least an iPhone 7 or higher.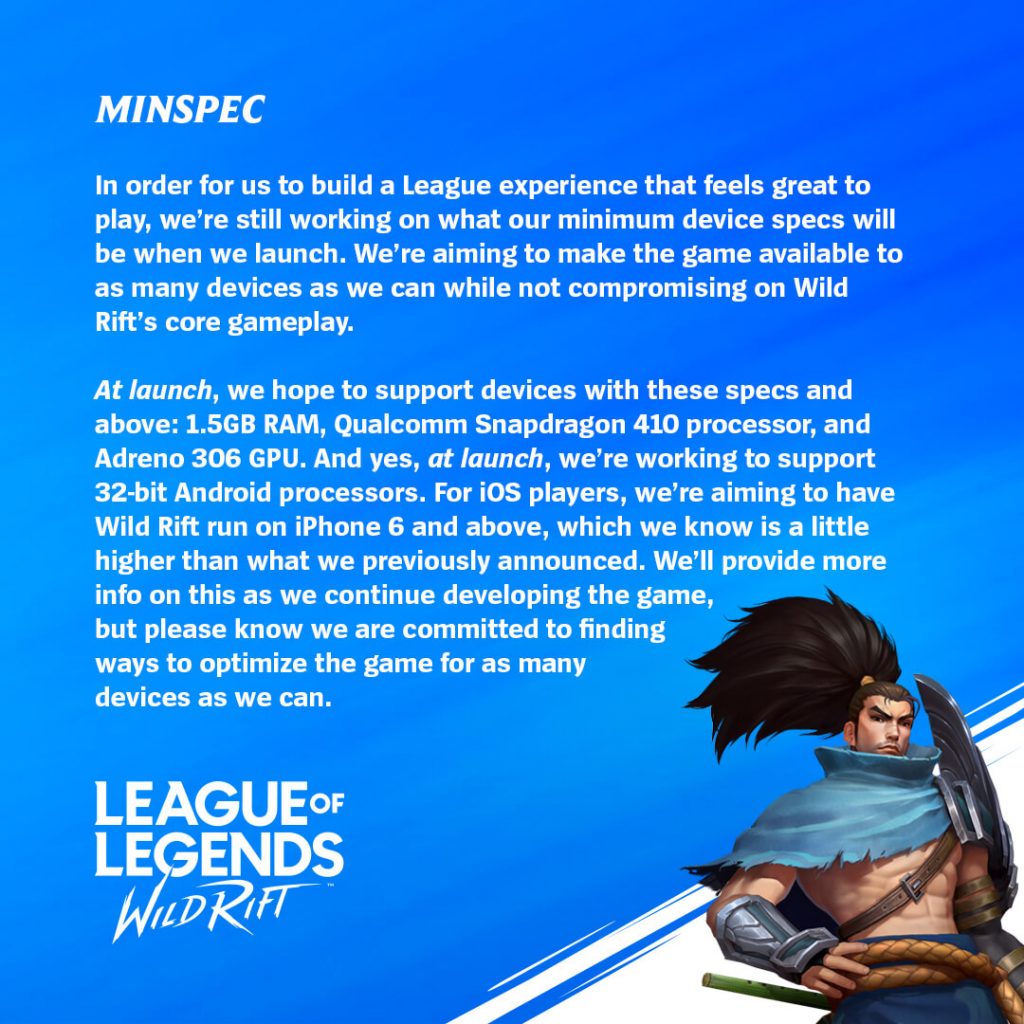 Note: These minimum requirements to play Leauge of Legends Wild Rift has been officially shared by Riot Games themselves.
Also Read: League of Legends Wild Rift Alpha Test Announced In Selected Regions
However, as we can read in the statement, these Minimum Requirements are for the time of the launch of the game. The developers have mentioned that with time they will bring Leauge of Legends to low-end devices as well.