World War Doh is a brand new game by Jam City which has just arrived on the mobile platform. Following its release, the developers has already announced to host a Champions Tournament in Spring 2020 itself. World War Doh is a Clash Royale type real-time strategy game in which the players play as one of the two maniacal brothers who want to destroy each other. The gameplay is very similar to that of Clash Royale, but with a few notable differences.
The very first visual difference is that instead of there being a central tower that you have to protect, here in this game, you will have to destroy the enemy general, who can not only mode around in the battleground but also attack and defend. But once you kill him, you seize your victory. But remember to keep your general safe, or it's game over for you.
Right now, World War Doh has over 20 different cards that you can choose from to create your deck. These cards include various types of creatures and traps. To conclude, we can say – World War Doh combines humorous and engaging gameplay with high production value, memorable characters, and unique social features as players try to defeat one another in real-time.  
Also Read: Top Free Mobile Games Released In 2020 So Far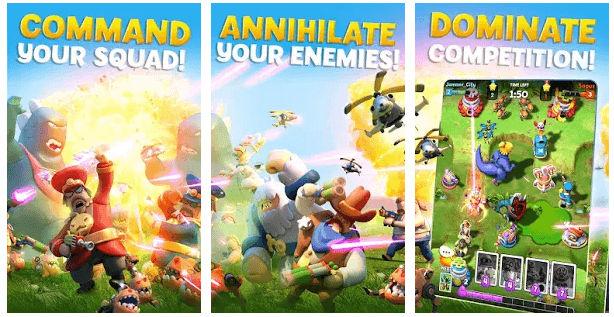 Download and Play World War Doh Now via Google Playstore or Apple Appstore.