Call of Duty Mobile is just about to get a brand new Season in the game. The brand new update in the game will bring lots of new skins, outfits, weapons, and much more. But the highlight will obviously be the brand new Ranked Season 6 lobby.
The Season 6 of COD Mobile Ranked Lobby is expected to begin in the second week of August. But sadly, just like every time with a new ranked season in the game comes a rank reset part. As you all know, that players put all their efforts to push the ranks as soon as the new season start but when the end of the season arrives all the players have to face the tier drop.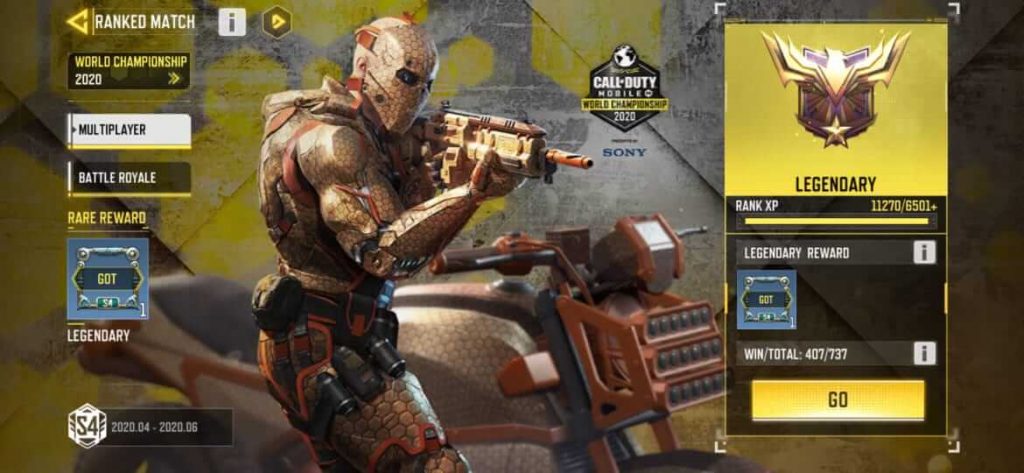 So today, in this post, we are going to share with you the details of Call of Duty Mobile Rank Reset System.
Call of Duty Mobile Rank Drop (Tier Reset) System:
Legendary -> Pro I
Master V -> Elite V
Master IV -> Elite IV
Master III -> Elite III
Master II -> Elite II
Master I -> Elite I
Pro V -> Veteran V
Pro III & IV -> Veteran IV
Pro I & II -> Veteran III
Elite IV & V -> Veteran II
Elite II & III -> Veteran I
Elite I & Vetran V -> Rookie V
Veteran III & V -> Rookie IV
Veteran II -> Rookie III
Veteran I -> Rookie II
Rookie I,II,III,IV & V -> Rookie I
At the end of Call of Duty Mobile Season 5 Ranked, the above-mentioned system/path will be followed by Activision for resetting all the players' ranks in the game. It indicates that with the introduction of the new ranked season in COD Mobile, a player is going to highest at the Pro I rank.
Also Read: Call of Duty Mobile Season 9 Release Date
Since we are at legendary rank, we will be dropping to Pro I in the new season, to what rank are you guys dropping to? Do let us know in the comments section below.