Though we still don't have a tonne of information, the CODM team keeps peppering in new guns, skins, and maps to keep players on edge. The latest update has been particularly for the Season 5 Ranked Mode rewards – the free HBRa3 is finally coming to the game!
As of now, in the Garena test server of the game, it says that the HBRa3 will be a Pro III reward. Which means CODM is definitely getting a free version of the gun finally after months of the community asking for it. But that's all we know about the MP Ranked Mode rewards now, as no other rewards have been updated as yet.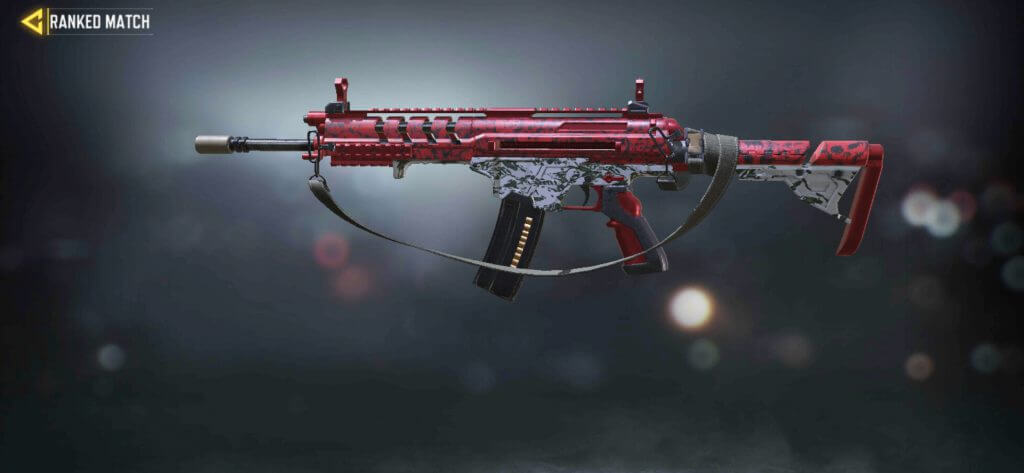 Then moving on to the BR Ranked, we have a new character skin. Avail Battery – Skulls & Blood by reaching Master II in BR Ranked.
As you can see from the two new updates, Season 5 Ranked has a specific Skulls & Blood theme. And this is all pretty cohesive as all the recent gun skin drops have been red, too.
But coming back to the HBRa3, initially, the gun only came in one skin, and it was paid. The skin was called Dragondance, and HBRa3 still remains one of most community-backed guns in the game, though not many own it. Before the update for Skulls and Blood skin came, there was also a lucky draw in the Garena version, which sold the HBRa3 in a skin called Moonstone. The skin was also formerly seen on the Chicom as an Epic skin in the Moonshot Crate, as well as on M4LMG which could be unlocked for free by exchanging Gold bars from the mode Kill Confirmed.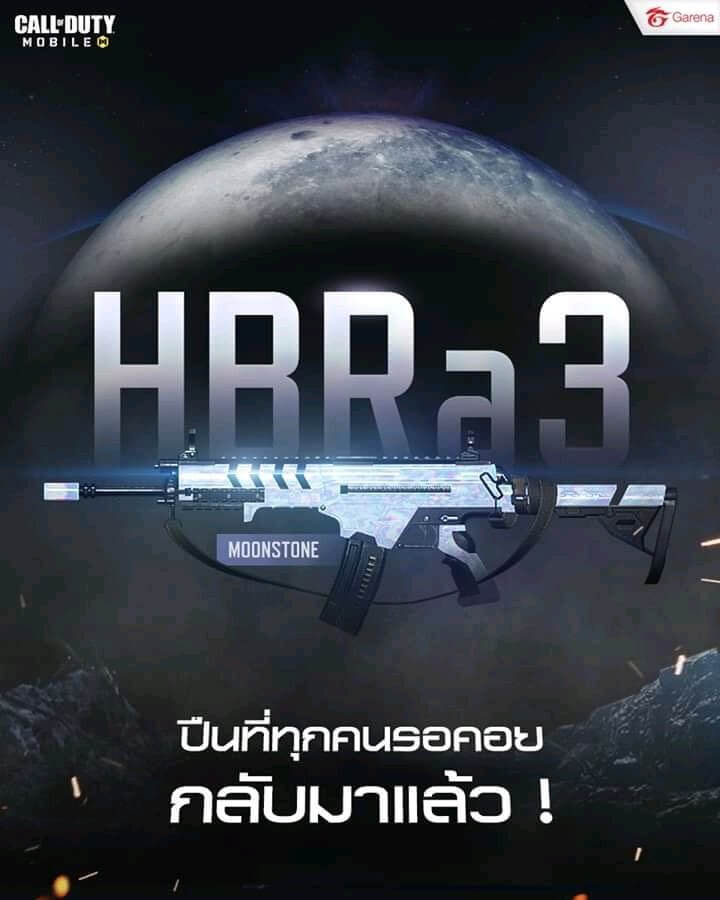 Again, we don't know if we will be able to get our hands on this skin of the gun. Its finish is slightly similar to the Glacier skins, and most probably won't be animated. It will also be an Epic skin. And it might be sold in a crate like Chicom or in a lucky draw as seen before on the Garena server. Regardless, more updates drop every day, and soon we will know each and every element of the new season.
---
Also Read: Call of Duty Mobile Everything You Need To Know About New SMG 'MP5'