Hello PUBG Mobile Lovers, as usual the time has come and a new season of PUBG Mobile is approaching. PUBG Mobile introduced Season 8 in the game in the mid of July 2019, but now the time has come for the new season and the new season which is going to be PUBG Mobile Season 9 will be introduced on 12th September 2019 along with the 0.14.5 update in the game. There are a lot of things which will be introduced in the new update of PUBG Mobile from gun skins, parachute skins to new items and game modes. In this post, we are going to share with you the information we have about the PUBG Mobile 0.14.5 update.
Here are the features of 0.14.5 Update:
New Survival Mode:
The 0.14.5 update will bring a new Survival mode in the game. This mode will only be available in Vikendi Map as for now. In this map real chickens and dears have been added, so you will have to hunt them to get the piece of meat from them. And also the cold waves will be flowing in the map with a natural sound. The cold waves will give you damage just like the blue zone. It does not mean that the blue zone will get removed. So to protect yourself against those cold waves you will get some bonfires inside the houses, there you will have to cook the meat pieces you got by killing Dear and Chickens and will have to eat them, that will result into increasing the player's stamina. By doing this you will get very less damage from the cold waves and can survive easily but you will have to do this from time to time to keep yourself alive.
New Gun: MP5K
A new Submachine Gun (SMG) will be introduced in the game which is named as 'MP5K'. However this gun would only be available in the Vikendi map and is a replacement of Vector. MP5K has three shooting variations such as; Auto, Burst, and Single. This gun was already there in the PUBG PC, but now with the new update it will be there in PUBG Mobile as well. This gun uses 9mm bullets and has a default bullet magazine capacity of 30 bullets which can be extended by using equipment to 40. It deals damage of 33 per bullet, with an estimated damage of 495 per second. MP5K has an effective fire range of 300 meters with a 900rpm rate of fire and also has the muzzle velocity of 380m/s.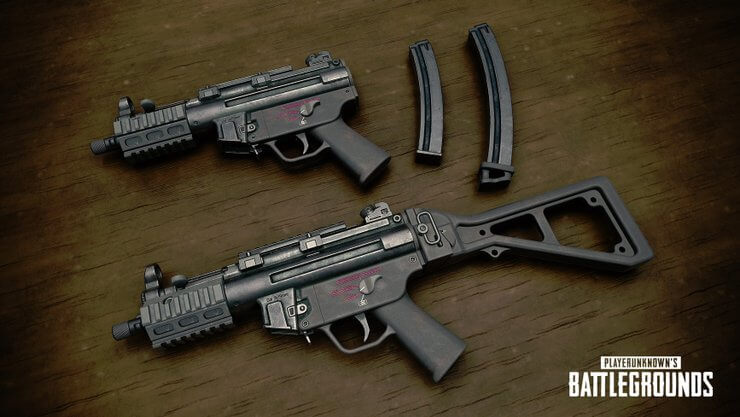 Changes in UMP9 and Vector:
In this new update UMP9 is going to be called UMP45. The reason behind that is now it will use .45ACP ammo instead of 9MM. It's default magazine capacity will get reduced to 25 only which can be extended to 35 by attachment. The Vector will now use 9MM ammo instead of .45ACP. It's default magazine capacity will be 19 which can be extended to 33 by attachment.
Canted Sight
This is one of the most awaited features of the PUBG Mobile, which the players expect with every update, but this time it is finally being introduced in the game. This feature would add a new scope slot to your gun, so you can easily switch between the scopes based on the situation. The Canted Sight would be a great help in close combats, like if you are using any scope with high zooming capacity, you can instantly switch your scope for close combats with a sight like a red dot, which can make close combats easy for you. This feature is said to be most suitable with the SMGs.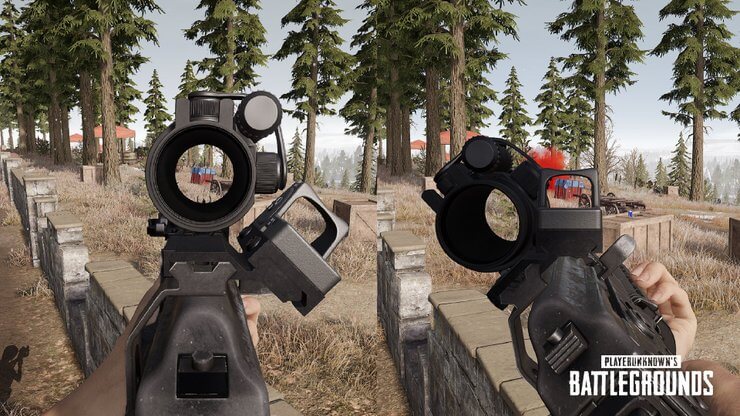 Zima Car
With this new update, a new hatchback car will be introduced in the Vikendi map which will result as increasing the number of vehicles on the map. This car looks like a mini SUV.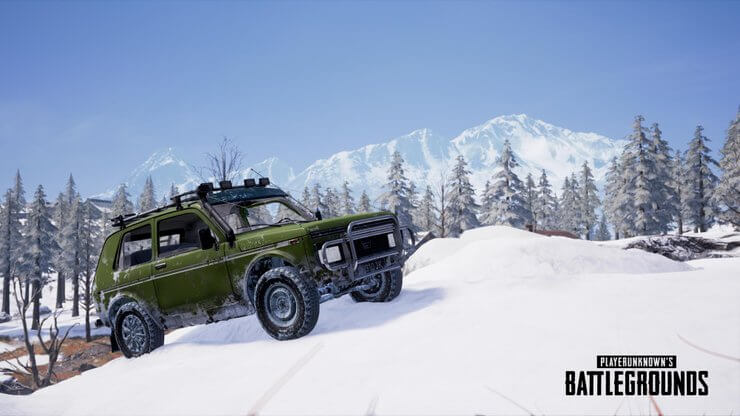 Snow Bike
This is another addition to the vehicles in the Vikendi map, new Snow Bikes will be introduced which will replace the normal bikes on the map. The same thing has already been done with the PC version of Vikendi.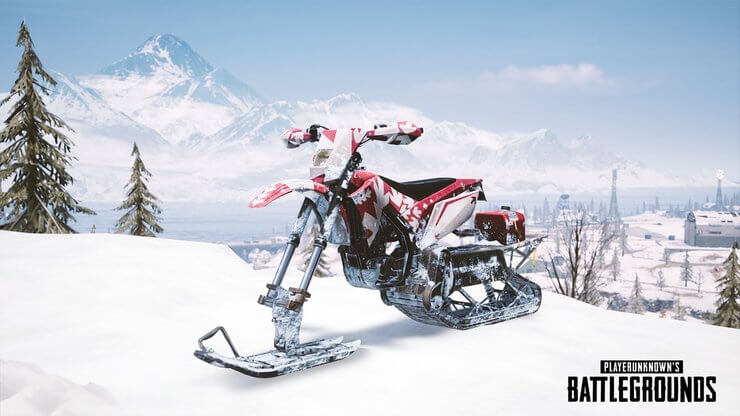 Some other minor Changes:
Added New Jump Assistance Features & Fireworks.
Now Tactical Stock can be Equipped on M16A4 and MK47 Mutant.
Pistol P92 now support Holo Sight along Red Dot.
Snow Bike and Zima in Vikendi Map will get replaced by Bike.
Added new gun 'PP-19' which uses 9MM ammo and has a default magazine of 53 Bullets.
AWM Sniper will get Buff to Body Shot Multiplier, so now the AWM will become one shot kill over chest also for Level 2 Vest.
New FPP animation when you run with any SMG.
New option to aim shoot with all weapons.
Added the new canted sight using equipped on rifles, shooter rifles, sniper rifles, light machine guns with upper rails.
So these are the features which we know about the PUBG Mobile 0.14.5 update. We advise you not to completely rely on this information, in global release the features may vary from these.
Click here to Download PUBG Mobile 0.14.5 Update Beta Version
Stay tuned with Mobile Mode Gaming (MMG) for the latest PUBG Mobile News & Updates!