After the OB20 update in Free Fire, it is time for a new update OB21 in the game. The OB20 update introduced Kalahari Map, Bomb Squad Mode, New Character – Steffie, and much more into the game. Now the players are eagerly waiting for the upcoming OB21 update in Free Fire.

[Edit (27/05/2020): Free Fire Upcoming OB22 Update Complete Details]

The developers opened a Free Fire Advanced Server for the players, which is live now till 2nd April. The leaks from the Advanced server suggested the new OB21 update will bring New Pet – Ottero, New character – Kapella and Lucas, Free Look Feature, New Emotes, and much more.
The expected release date of the Free Fire OB21 update is 11th April 2020. Below we are going to discuss the upcoming features one-by-one in detail.
New Character – Kapella
Generally, every update of Free Fire brings a new character in the game, and the OB21 update is going to bring a new character called 'Kapella' in Free Fire. She is a popular pop singer and star. Her special skill is increasing the effects of healing items and healing skills and also reduces the allies' HP loss. When she dies, her teammates receive less damage from explosives and bullets.
Her skills make her perfect for the role of support in a team, and in the last zone, she can prove herself as an advantage for the whole team. The effect of her ability keeps on increasing as you level her up. She will be making her entry to the game with an exclusive 'Pop Singer' character set.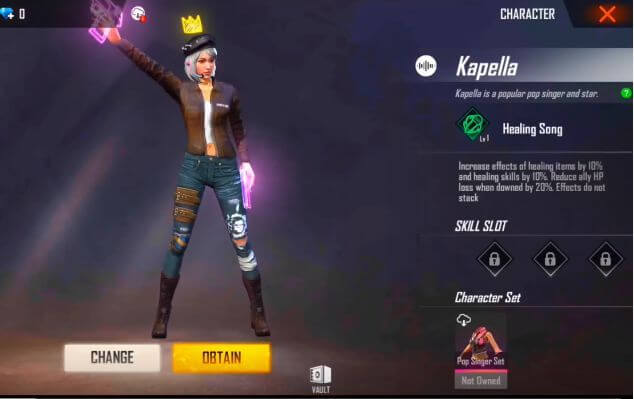 New Character – Lucas
Apart from Kapella, leaks also suggest that a new male character named 'Lucas' will also be making its way to Free Fire with OB21 update. He is a young soccer player with a special skill of Hat-trick. With this skill, once he kills an enemy, his significant amount of HP gets restored. In battle royale games such as Free Fire, HP plays an important role, so with this ability, he can live longer and prove himself stronger on the battlefield.
New Pet – Ottero
Ottero is going to be a new pet in Free Fire that can recover EP while recovering HP. As you all know, the skill effects of pets increase based on their level. At level 1, while using Med Kit or Treatment Gun, the amount of EP recovered is 35% of the HP recovered. Whereas, at the maximum level, the amount of EP recovered is 100% of the HP recovered. Oterro will be making its way to game with two exclusive outfits, and three emotes that gets unlocked at different levels.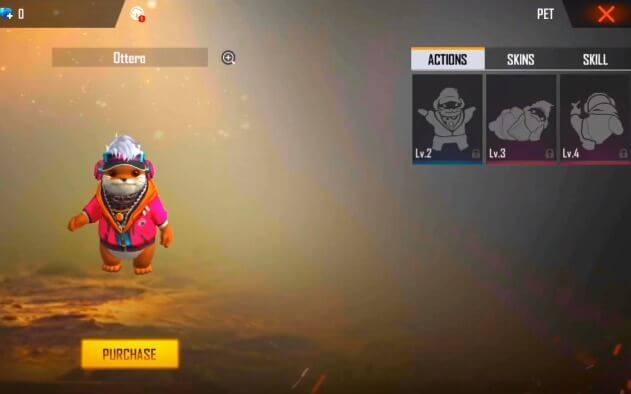 Free Look Feature
A new feature called 'Free Look Feature' will be making its way to Free Fire. If you ever played PUBG Mobile, you must be aware of this feature. This is going to add an eye icon on your screen that lets you look in every direction without moving your character. You can enable this feature in Control Settings of the game, and you also get to control its sensitivity in the Sensitivity settings.
Kill Secured Mode
Free Fire OB21 update will also bring a new mode called 'Kill Secure Mode' in the game that will be playable on Bermuda Map. This mode is similar to Team Deathmatch mode, where two teams spawn on a small map. The players have to choose the set of equipment out of four, and the goal for both the teams is to kill their opponent team players. If a player gets killed, he will be respawned. The first team to do 80 kills or team with more kills at the end of 10 minutes becomes the winner.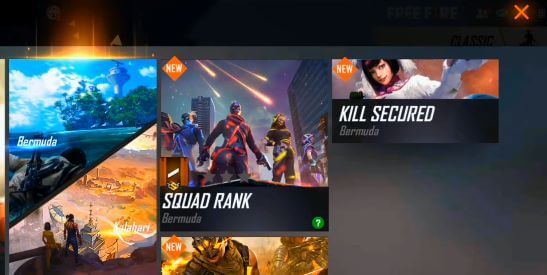 Auto Pickup Speed
Now the players will be able to adjust the Auto pick up speed in the game. They can either set it on Default or can set it on Fast. The changes can be made in the 'Auto Pickup' settings' section of the game.
New Emotes
Four new emotes are making their way to Free Fire. The names and taglines of the emotes are given below:
Bring It On! : Bring on the challenge
Fancy Hands: Keep watching, you won't get it anyway
Tea Time: Relax after some headshots
Why? Oh, Why? : I'm a poor little soul
Other Features
New Weapons: Thompson and Smoke Grenade
New Skin of Gloo Wall
Thompson is a sub-machine gun (SMG) that comes with an amazing firing rate that is good for close combats. And Smoke grenades as the name itself suggest make you disappear in smoke for quite some time, which helps in finding covers while enemies are attacking you.
Also Read: Here Is How To Get 100% Top-Up Bonus In Free Fire Using Games Kharido
Stay tuned with Mobile Mode Gaming (MMG) for the latest Garena Free Fire News & Updates!