Believe it or not, But for the first time in PUBG mobile, you can check out our lifetime PUBG Mobile history or game stats, inducing the number of total wins, kills, deaths, time played, and much more.
PUBG Mobile recently celebrated its 2nd Anniversary, and it is offering many new in-game features and updates. One of such feature is the 'PUBG Mobile 2nd Anniversary Event', which will allow you to have a look at your game's history beginning from the very first match.
---
Here is how you can access your PUBG Mobile Lifetime History:
Open PUBG Mobile & Go To Daily Rewards

Go to Recommended Section

Click on the 'PUBG Mobile 2nd Anniversary Recap' Event

Swipe and Re-live your PUBG Mobile Journey
I personally have played the game for 191 Days, for a total of 36906 minutes, which is crazy. What about you, guys? How long have you been playing PUBG Mobile? Let us know in the comments below.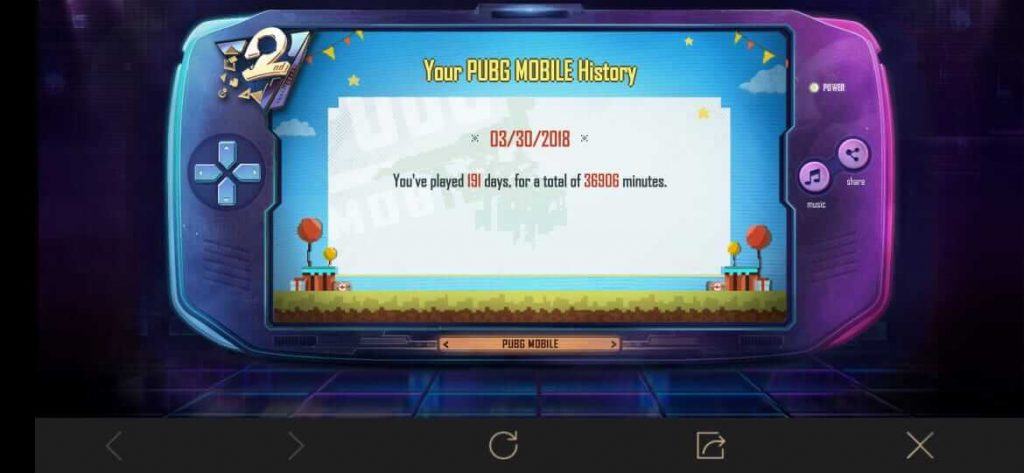 Note: This event is only available for a limited time. This means these stats are visible for a limited time and will be removed from PUBG Mobile in the next update.
Other than personal Stats, this event also shows the combined stats of all the PUBG Mobile Community. One of which impressed me most was that a total of 8 Billion cars were destroyed in the Rage Gear mode itself. Just for comparison, the total population of the world is only 7.8 Billion.