Hello, mobile gamers! Great news for 'Angry Birds' fans, Rovio corp. has launched a new game for android platforms after doing well on the IOS devices. The game is called Angry birds AR: isle of pigs. So, get ready with your slingshots.
This is not just another Angry Birds game; It's in VR. The game follows similar core gameplay from the rest of the angry bird titles. You have 78 levels to unlock in total with different themes, which can be unlocked by using coins in the game. There are four themes in total, which are Picnic point, Rocky ruins, Frosty Hideout and Porky Palace.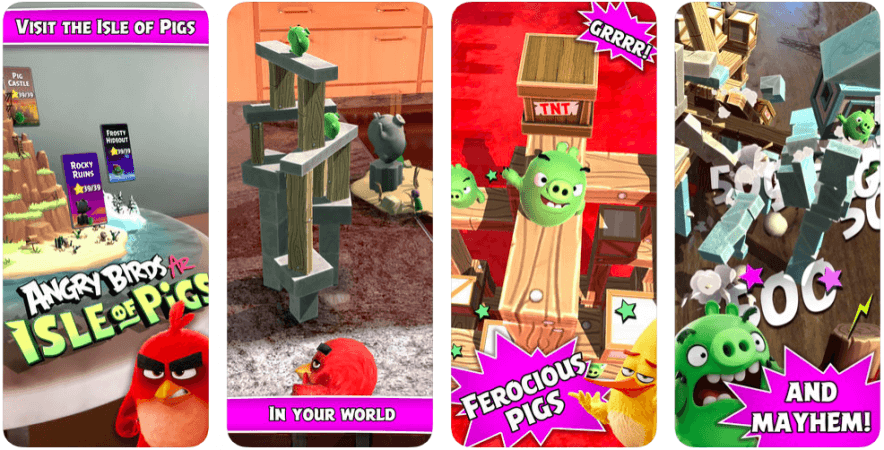 The notorious pigs have stolen bird eggs, and now it's your responsibility to get those eggs back. You get to play using different birds with different abilities with the primary goal to destroy the structures with pigs completely, using minimum birds. You can earn up to 3 stars per level. You also get coins after completing a level that can be used to unlock different themes.
For an AR game, the graphics are really good. UI feels smooth, but some bugs can be noticed at times.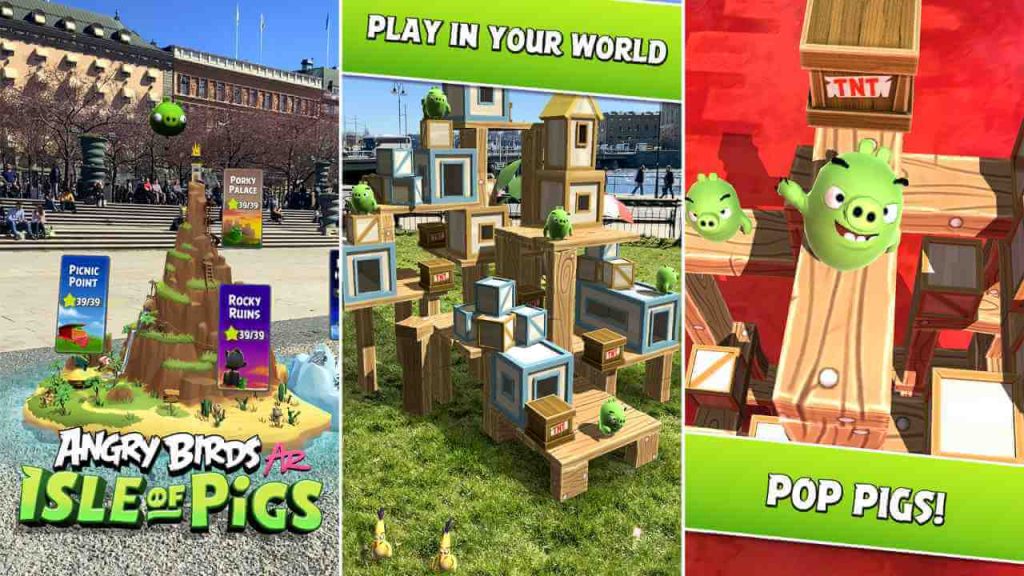 The gameplay gets a fresh feel in the AR mode and adds more fun to the game. To play a level, you are required to find a flat surface to make the structures appear on the mobile screen. The AR aspects enable you to hit the structure from any angle or height you want to. The levels are completely built in a 3D space.
So, this is a really cool upgrade for the angry birds game and makes the gameplay fun to play. There are lots of levels and themes to unlock, and you get to play with different birds as you make progress in the game. Angry Birds AR Isle of Pigs is available to download on both Google Play Store and iOS App Store.