Aggrestsuko: The Short Timer Strikes Back is coming to mobile very soon. Based on the hit animated short series of Aggressive Retsuko, which originally aired in Japan. However, after its mainstream success worldwide, Netflix turned it into a full-sized series which debuted in 2018 and is now entering its third season.
Aggretsuko might seem like a game for little children, but this is far from it. The cute and adorable setting comes with rather heavy topics and adult themes and humor. This ironic trait is what gave it huge praise when it first came out on Netflix. The game is brought by the show creator's Sanrio and Hive Co., along with ACT Games.
The game follows Retsuko the main protagonist of the show, who works in the Accounting Department of Carrier Man Trading Co. Ltd. She dreams of working at a commercial company, instead she gets barraged by tasks and bullied by the rest of her coworkers. Her boss Director Tom gives her the job of relocating the company's offices.
The game is played as a builder and a puzzler. There are 3 puzzles to take a jab at with many twists and tricks, with the goal of getting the highest high score to earn stars. Make the use of the vast array of characters also featured in the show, with their incredibly unique abilities in various different stages.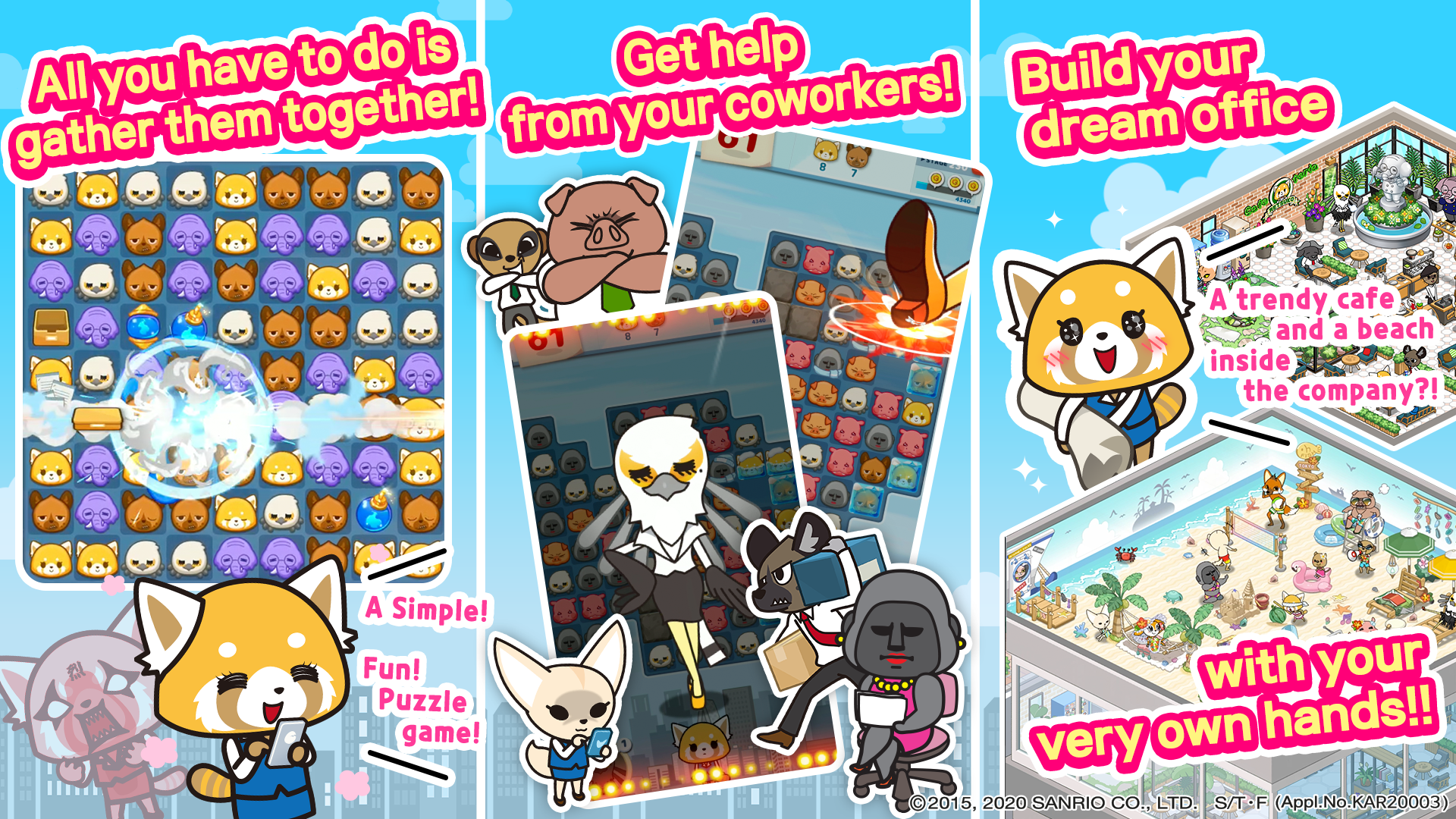 Each floor you end up modeling can have a distinguishable theme. You use the stars that you earn after completing the puzzles to organize the offices. After clearing the stage, evil bosses and coworkers will appear as a boss.
The game is in the pre-registration stage on the Google Play Store and the App Store. The game will also come with in-app purchases.
---
Also Read: Mandala – The Game of Life, a classic board game now on iOS & Android