Homerun clash developed by Haegin Co., Ltd. is a real-time multiplayer baseball game. The main objective of the game is to beat your opponent by scoring more home runs or score the must cumulative distance of homerun. It is a great mixture of both decent graphics and intuitive gameplay that mostly focuses on QTE. It is easy to learn and can get very intense really quickly and is targeted for the users who want to play a fun game in a short stipulated time. It is available on both iOS and Android.
It is a really fun game with uncanny graphics and simple yet intuitive gameplay. Just like many of the OG baseball games, you have a square area where the ball will align upon which you have to target the bat's position and release on the exact time to get the deserved outcome. The game is really captivating and could have you glued for hours and hours to come and you'll still want to come back. There are many aspects of the game which make it very enjoyable. The characters are well designed and the overall in gameplay is fun. I liked the fact that you can watch your opponent in the real tie as you both are playing simultaneously to win the battle and this game really shines in that aspect.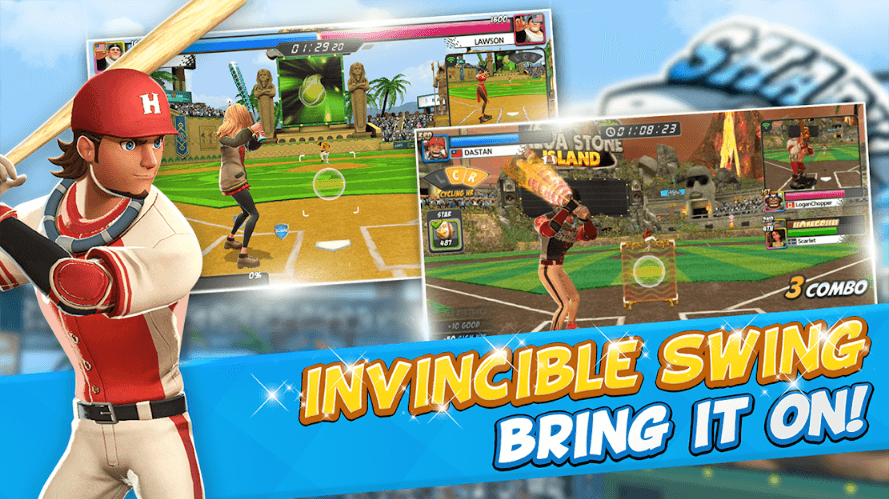 Games can often turn into nail-biters and get very intense. In spite of this, there are a few noticeable cons that make the overall experience slightly unplayable. To start with there is this visible lack of fluidity in the UI, which makes the whole pre-game unintuitive and the large size of the game is unjustifiable which makes it's hard to recommend for lover end devices as it might not be able to take the load of this unnecessarily heavy game.
The rewarding system is very similar to many of the games out there, that require the user to unlock chest which may take any time between 3-12 hours depending on which chest. The rewards which you obtain are actually decent and you, in fact, feel rewarded and have a sense of accomplishment, unlike many other games that just offer a couple of coins. Like many games these days are following the "PASS" trend, it has been passed over to this game to, with its own "Homerun Pass" which unlocks more variety of bats and balls to choose from.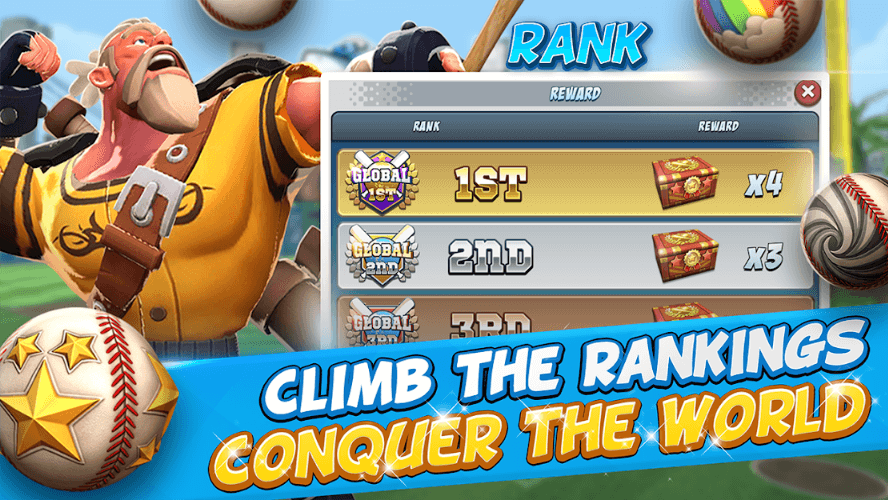 Overall this game has a really unique game mechanic and characters and animation, with a lot of potential just waiting to be unlocked. The lack of fluidity and improvement of overall performance can be fixed in the future with some minor tweaks and software updates. Homerun Clash is available on both Google Playstore and iOS Appstore.