From the developers of Linda Brown and Zoe Interactive Stories, The Other Guys are here with Journeys: Interactive Series. This time with the full series. Linda and Zoe have given us amazing stories and choices to make which were full of mysteries, drama, romance, suspense, and adventure. I was quite excited for the release and now as it's here let's find out if it's really worth the wait or not, in this game review.
Journeys start with the gif from Linda Brown and Zoe welcoming you to the collection of interactive series making you nostalgic if you played the past stories. There are three categories given out of which you have to choose one, whichever story you want to start first. Pick one story. But this time there is no option to choose your looks, neither you can name your character. You have to play with the default characters only. Make the choices, which will affect your story ahead. You will get a maximum of 2 tickets to play each chapter which will renew in every 2 hours. To play with different choices you have to start the chapter again from the starting.
In order to not lose your progress, it's better, you save it by signing in. You can also continue with a guest login. There are several stories from romance, adventure, horror, mystery. Some of the stories are locked which will be unlocking upon completion of the episodes. You will get 35 fix diamonds in the beginning and will be getting one diamond after every new chapter. You can also gain extra diamonds by watching ads.
But I have to say, the graphics and characters are not as spectacular as I was expecting. It should be far better than the former, but it lacks at some point. The characters are usually the same in every story. The game music is not something to applause for. However, the stories are good, not too engaging in the starting but it will with your choices ahead, hopefully. The interesting thing is if your taken decision hit you to the dead-end then you have an option to go back to re-make your choice and change the outcome. Cool stuff. But it is limited to stories not every story will give you the liberty to make choices again and again.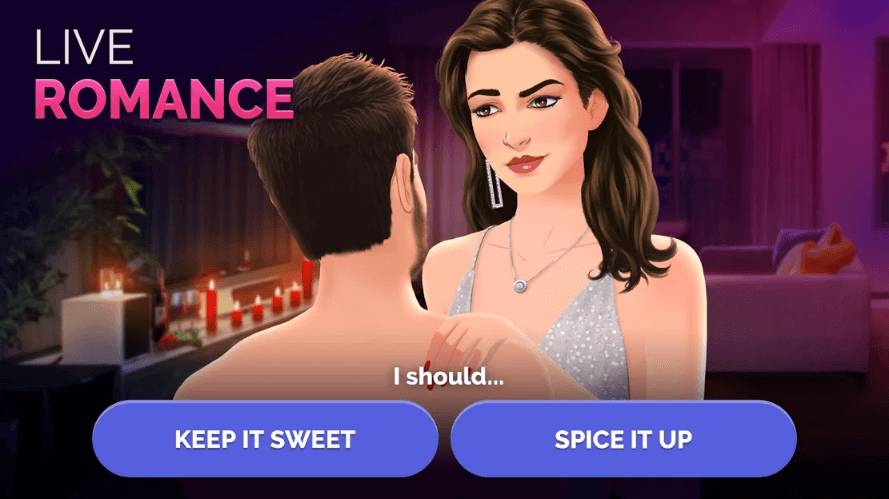 The whole series is free to play, but you can make a purchase some items with real money if want. The Interactive Series is women-oriented, with female protagonists only and you cannot change that. You will need great patience as you have to wait for replenishing tickets, to gain diamonds, and not every story will hold you from your throat.
Overall it is a fun interactive story game where you make choices and get the chance to control your future. The bad thing is when you have to make diamond choices but you get out of the diamonds at the same time. It is poor to get only one diamond on completion of every new chapter though, ads help to gain some extra diamonds that also have the limit. It will drive you crazy at your inability to make a good choice just because of the precious diamonds. You must also have a good connection to run Journeys on your phone. Otherwise, the server will take too long to open. Well, it's not worth the wait. Hope they will add more interesting stories in upcoming days. Journeys: Interactive Series is available to download on both Google Play Store and iOS App Store.