Hello Mobile Gamers, 8Elements has started taking pre-registrations of its new mobile Massively Multiplayer Online Role-Playing Game (MMORPG) for both Android and iOS devices. The pre-registration period is from 9th September to 22nd September 2019, after that the Early Access period will start which will be followed by the release of the game. You can pre-register for Rise of Nowlin from the link given at the end of this post. Before that have a look of Rise of Nowlin trailer below.
Rise of Nowlin is a 3D open-world MMORPG which has similar gameplay as the Guild Wars 2. It offers to the players stunning graphics which makes it worth a try. In this game, there are 5 classes out of which you can choose your character: Priest, Archer, Assassins, Magician, and Warrior. You have to develop the skills of your characters, and also don't forget to attribute and customizing your equipment. Each of the above-mentioned class has its unique skills which you need to learn as the adventure progresses. You will need to improve your character to defeat the big monsters and bosses.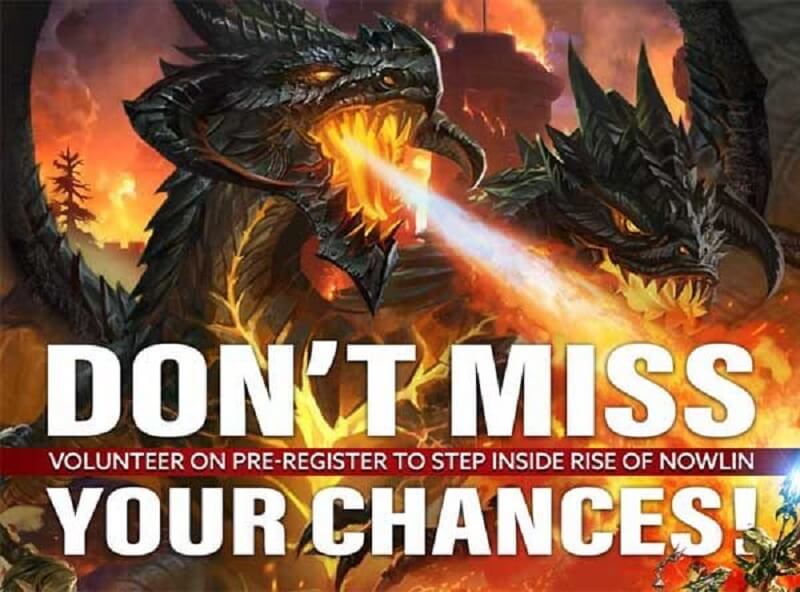 Rise of Nowlin is an MMO, so just like the other games of the same genre, you can team up with other players. Try to make your team of best players and then it will be fun to complete the challenges in this adventure. Rise of Nowlin will be made available in Early Access on 25th September in Philippines, Malaysia, and Singapore. There is no specific date have been confirmed for the global release.
Stay tuned with Mobile Mode Gaming (MMG) for the latest Mobile Gaming News & Updates!