You guys must be aware of the news that Call of Duty Mobile will be released by 3 different game studios in different parts of the world. Tencent Games will be publishing Call of Duty Mobile in China, In South-East Asian Countries Garena will be publishing COD Mobile and in the rest of the world, it will be Activision who will publish the game.
So recently Garena has shared a Image which showcases the minimum requirement to play Call of Duty Mobile, this is though only for the Garena Call of Duty Mobile Version, but as the game is ultimately the same so the minimum requirements should be the same throughout the world.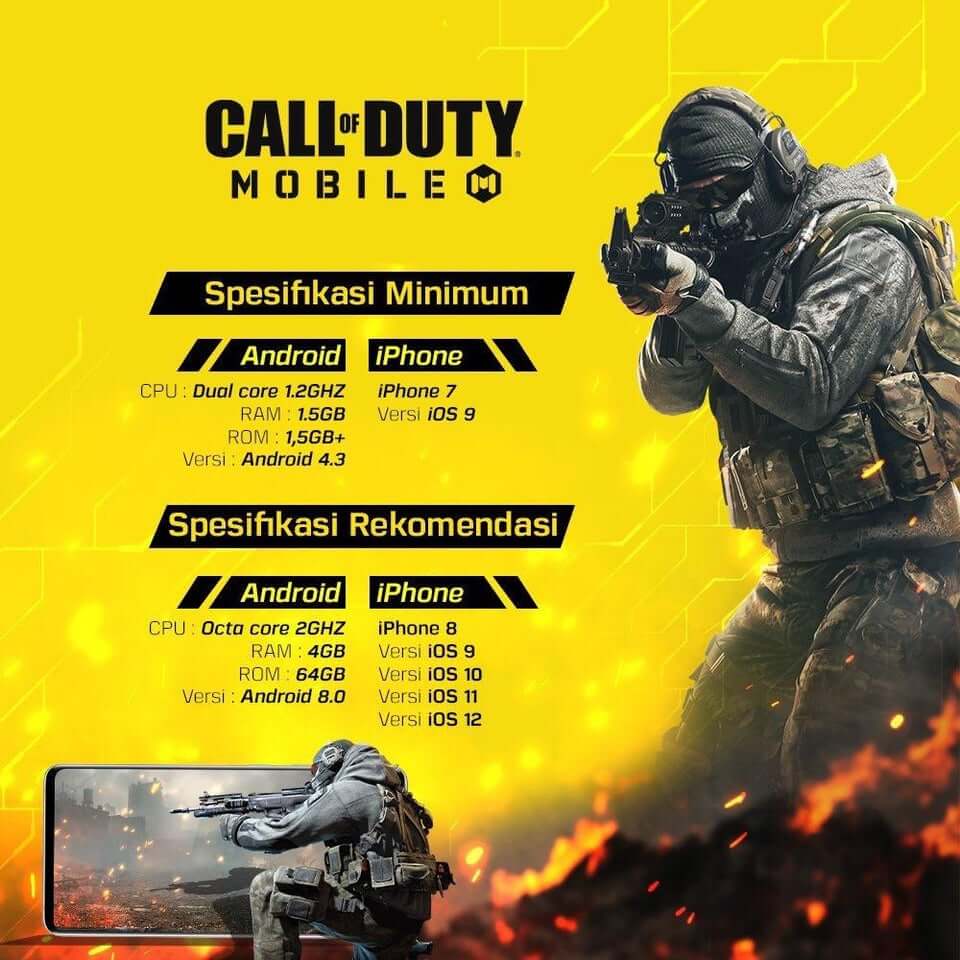 What is the Minimum Requirements to Play Call of Duty Mobile?

For Android Users:
CPU: Dual Core 1.2GHZ
RAM: 1.5 GB
ROM: 1.5 GB+
Version: Android 4.3

For iOS Users:
iPhone 7
Version: iOS9
Also Read: Call Of Duty Mobile Might Release On 2nd October 2019