If you're a fan of basketball games, you should download Basketball Arena on your mobile phone today.
Basketball Arena lets you challenge another player in a basketball match online. Unleash your basketball skills by choosing the best player on your roster. To do this, you will need to learn how to get coins and diamonds for free.
Check out the guide below on how to get free coins and diamonds in Basketball Arena.
Be Quick on Your Feet
Time Your Special Skills Perfectly
Conserve Your Energy in the Game
Win Your Basketball Matches to Get Coins
Use the Watch and Win Offer to Your Advantage
Purchase the Season Pass To Get Even More Rewards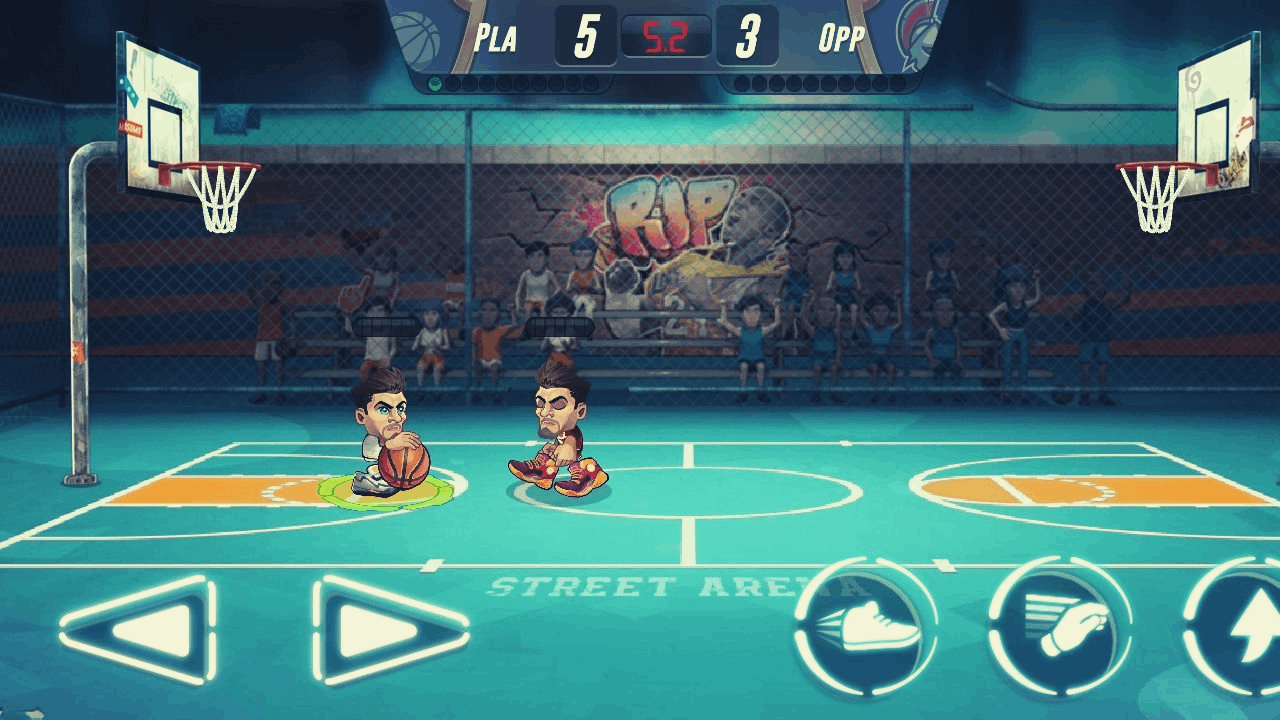 Be Quick on Your Feet
One of the most basic skills that you need to learn fast when playing Basketball Arena is to learn the controls. Learning the controls lets you to master your character's movements and allow you to move quickly within the court.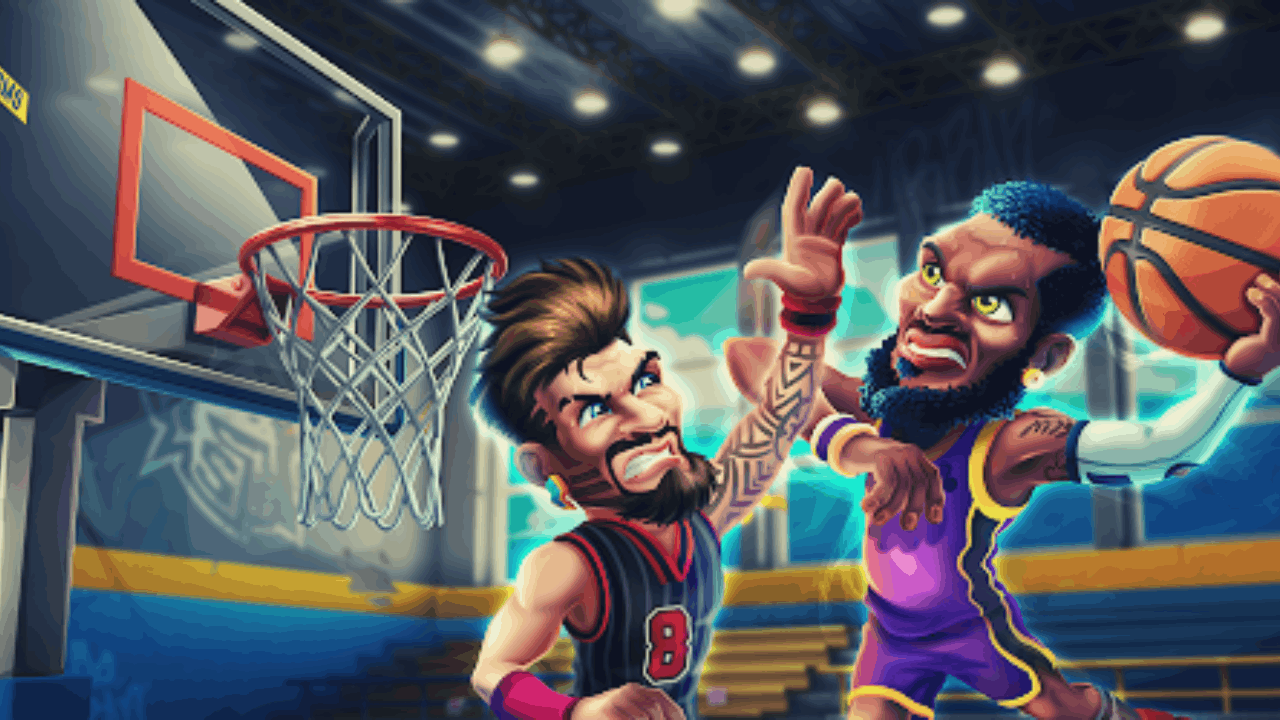 Moving around is key to winning the game as you get to run around your opponent much faster and give you more time to shoot accurately. You also get to position properly when you move fast enough.
Apart from moving quickly, you also get on top of your opponent if you are playing defensively. Practice the controls and make sure that you apply them in your games.
This way, you'll increase your chances of winning more matches.
Don't Forget to Unlock New Characters and Costumes
Basketball Arena features a set of characters that you can use to play your basketball games. These characters have their own special skills or moves that will help you win the game. Try to collect as many prize chests as much as possible by playing the game.
These chests contain new characters that you can unlock. You can purchase these new characters through coins or diamonds but it is much better to save them for more important uses in the game such as upgrading.
Take advantage of these rewards in the game to unlock new and better characters with game-changing special moves to win you more games.
Time Your Special Skills Perfectly
Basketball Arena wouldn't be fun if it was just a normal basketball game. Of course, the game incorporates a little bit of fun by adding special skills to every character.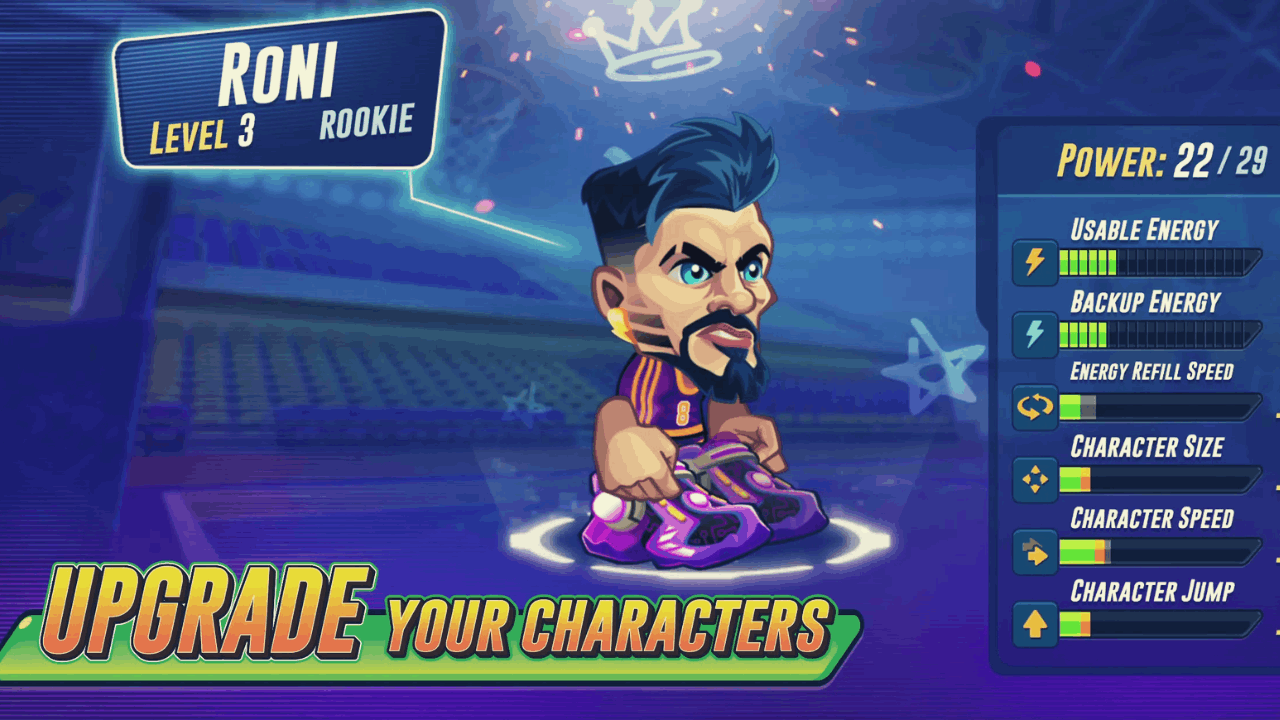 Each character has special skills that you can charge up and use during the match. The skill will need to be charged first before you can use them. Always take the more offensive skills instead of the defensive ones.
Additionally, don't use them immediately once it is available. Save your special skills and use them at the very time. You can use it to gain a lead on your opponent.
Time your special skills right and it can be a game-changing moment in your match.
Always Upgrade Your Characters and Their Special Move
As mentioned above, your character has special moves or skills. At first, your character's special moves or skills start out weak but you get the chance to upgrade them and make them stronger.
You will need to upgrade them regularly and this can only be done when you have enough coins. Upgrade your characters as well to make them stronger and increase your chances of winning more matches.
Choose the right special move for your character and concentrate on upgrading it to make it much stronger. The stronger your special moves are, the better your character becomes.
Conserve Your Energy in the Game
Basketball Arena has a resource called energy. Actions like shooting will require you to use energy. Shooting three points will cost you more energy from your character than shooting two points.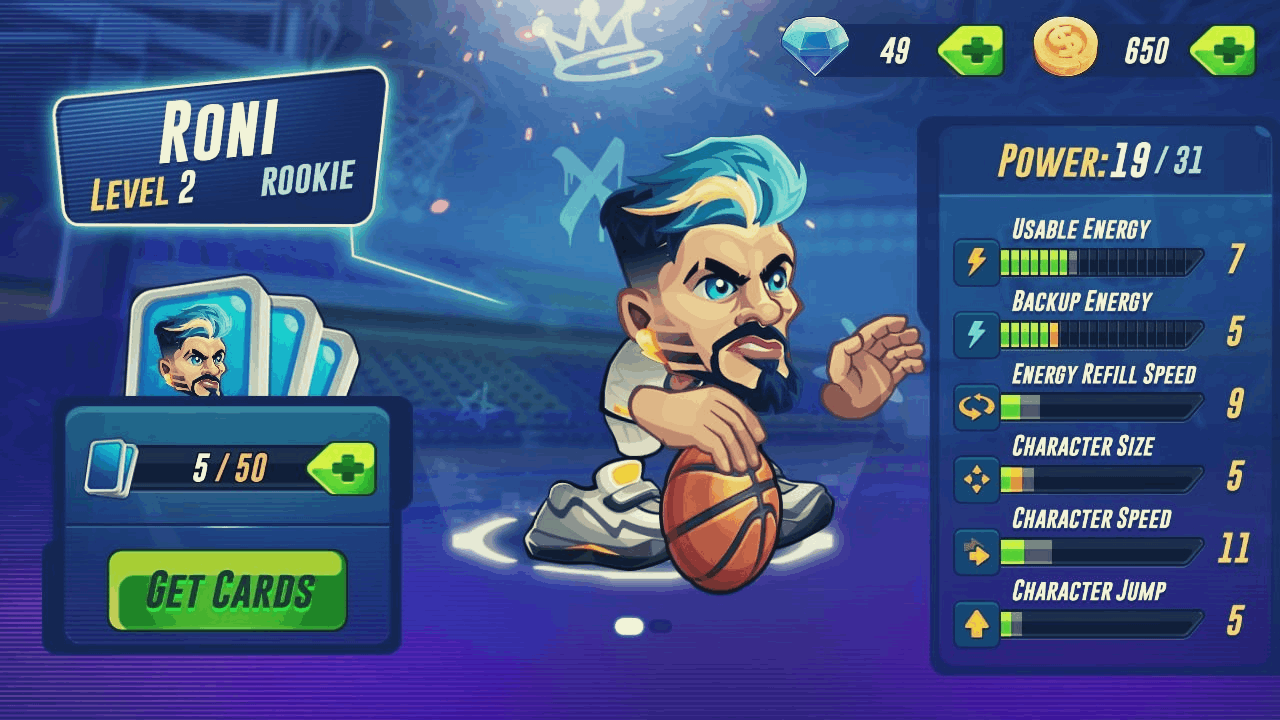 This is why it is important to learn how to conserve energy when playing so that you can pull off more points than your opponent. The trick here is to use your energy in shooting two points instead of three.
While shooting for three points can help you gain an advantage in the game, having consistent two points will help you conserve energy and steadily gain an upper hand on your opponents.
This game requires some patience on your part so practice going slow and steady instead of volatile gameplay.
Use Dash to Your Advantage
Dash is a mechanic in the game that allows you to quickly move from one spot to another. This is a great way to reposition and make that shot. Think of it as your turbo mode in the game.
Every time you tap the dash button, your character will immediately make a run in a certain direction. It is one of the most useful offensive mechanics in Basketball Arena that you should use whenever you want to extend your lead or try to take back your lead.
Timing is also important when using Dash so be sure to use it well.
Win Your Basketball Matches to Get Coins
The very first thing that you need to do to get coins for free is to simply play the game and win more matches.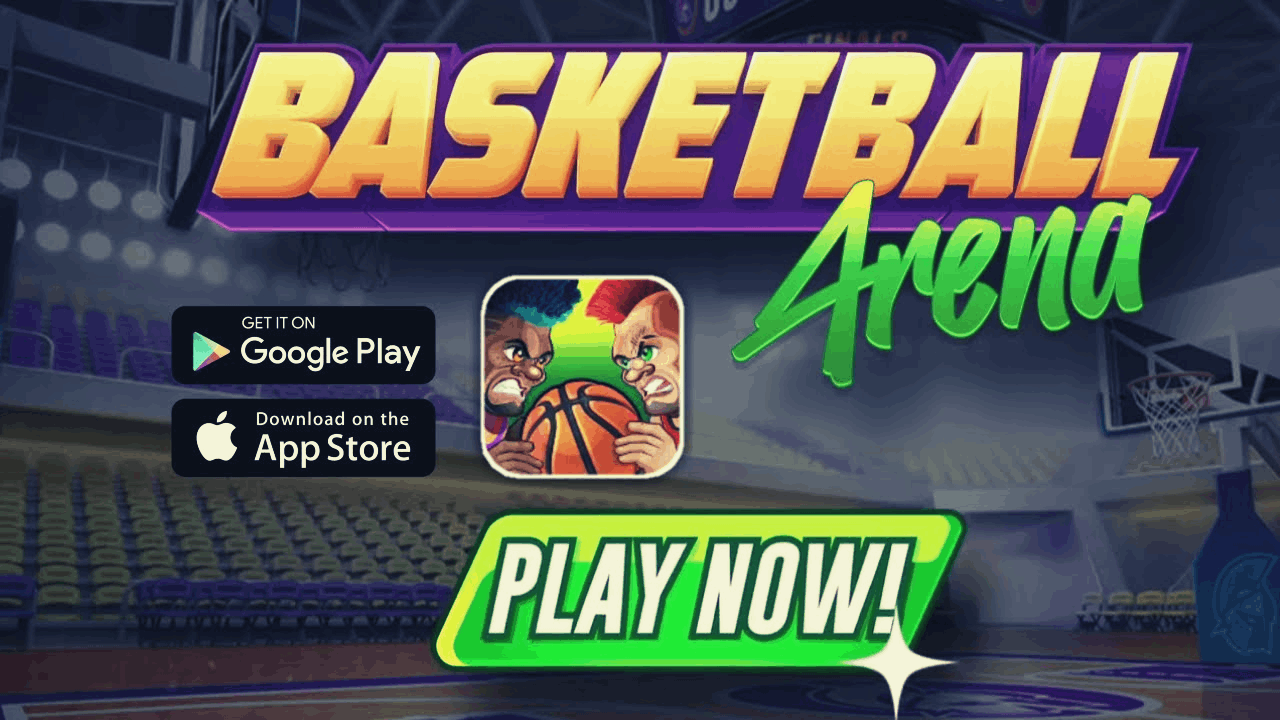 This is why it is also important to learn the basics of the game and then start learning the strategies that will help you win more matches.
This is highly recommended especially when you are matched with experienced players. Coins are often used to purchase different items in the game as well as help upgrade your team.
Be sure to win your matches so you get more coins.
Don't Forget to Open Prize Chests
Basketball Arena has a lot of features for a basketball mobile game. One such feature is the prize chest. Prize chests contain prizes which include coins and diamonds.
Diamonds are the premium currency used in Basketball Arena and are commonly used to purchase exclusive items at the in-game store. After each match, you'll receive prize chests depending on how well you fared in the game.
Make sure that you immediately unlock the prize chest once you receive it. It will then go on cool down and be available again after a few hours depending on the type of chest that you have opened. Make sure to open these prize chests the moment you log in to the game.
Use the Watch and Win Offer to Your Advantage
There is an option in the game that lets you watch at least four videos. The option can be found at the top left corner of the main screen called Watch and Win.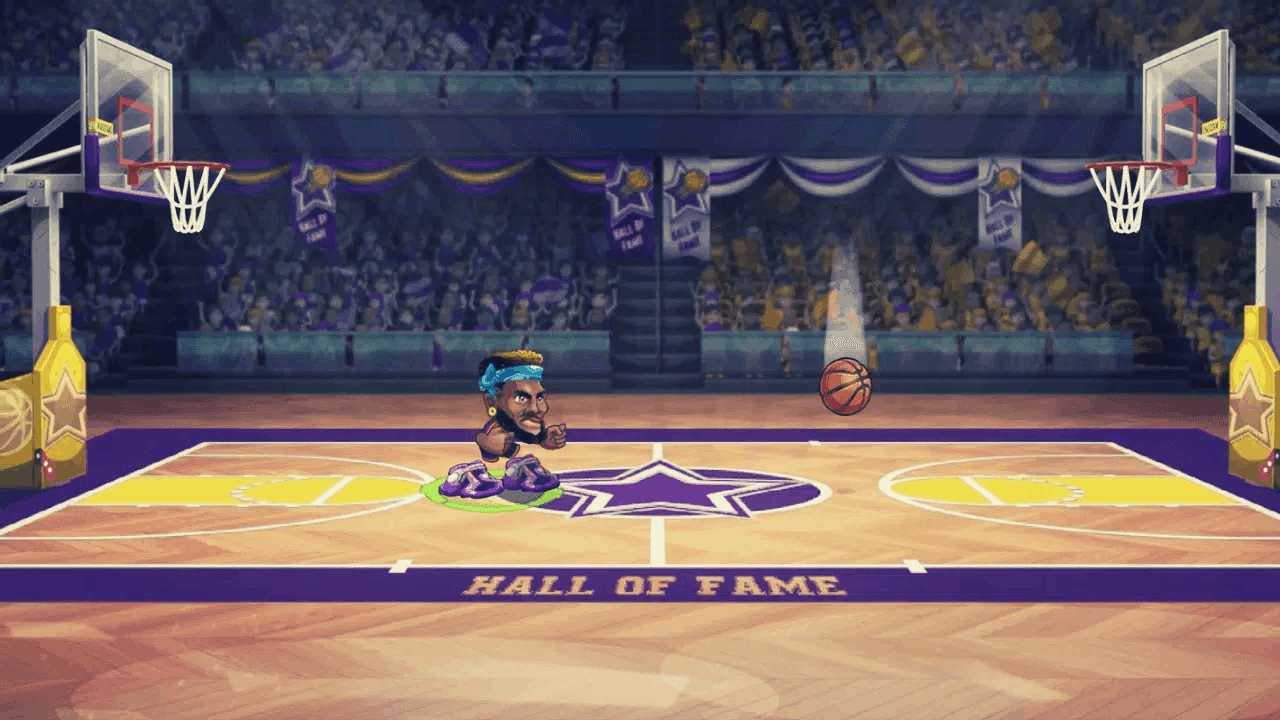 After tapping the option, it will immediately let you choose to play the videos. After watching the videos, you can select prizes like coins and diamonds.
There are other rewards to be given away such as Reward Chests that contain many more prizes.
Make sure to take advantage of this option every day so you'll receive free coins and diamonds.
Check the Daily Rewards for More Prizes
Another feature in the game that you should also take advantage of is the Daily Rewards. Every time you log in to the game, you'll receive a notification that you need to complete certain tasks in the game.
Make sure that you complete all of them before you log out of the game so you can earn prizes such as free coins and diamonds. These rewards will reset after 28 days and you can start collecting them again afterward.
At the end of each seventh day, you will receive an exclusive reward so make sure to play the game regularly.
Purchase the Season Pass To Get Even More Rewards
Once you have enough diamonds in the game, you can then use them to purchase the Season Pass. Each time you level up the Season Pass, you also get rewards such as coins, diamonds, and many other prizes such as skins, emojis, and chests.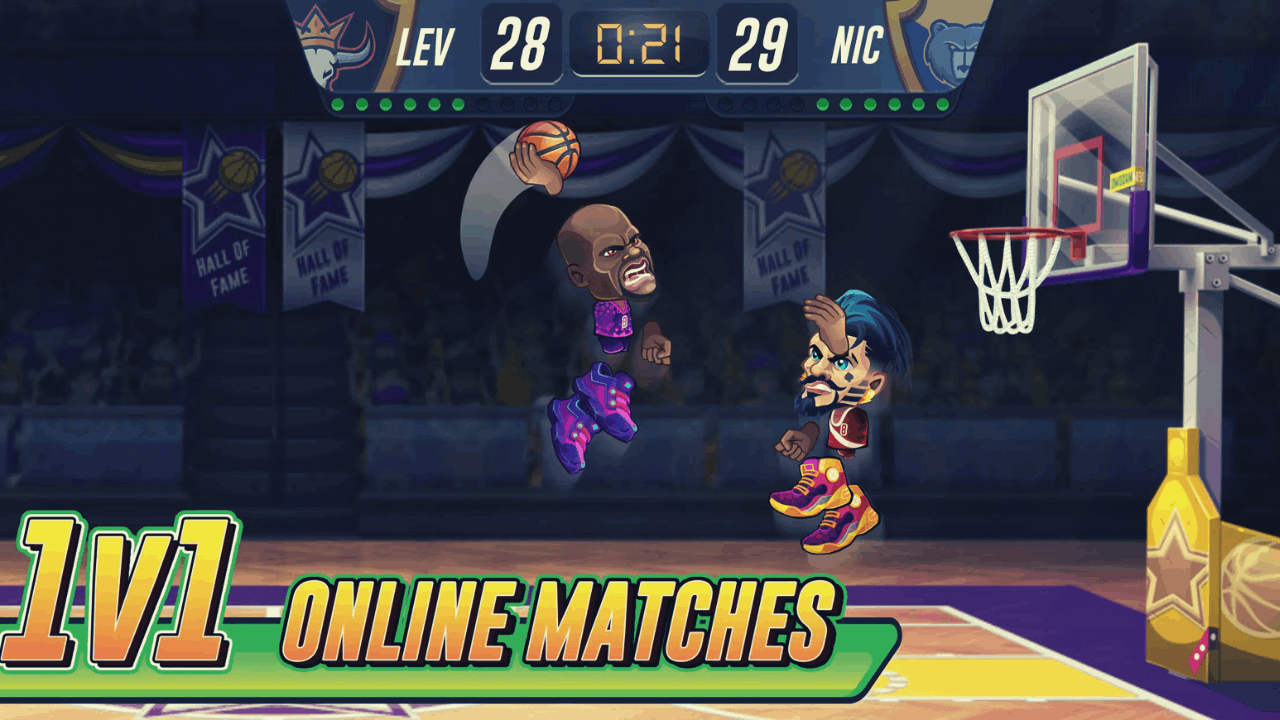 If you don't have enough diamonds, you can always purchase them directly for $5 and use them to earn diamonds for free in the game.
You'll get more free items after unlocking each milestone. When you reach the end of the Season Pass, you'll receive a season-exclusive item or gear.
It's a worthy investment if you want to play the game regularly.
Link the Game to Your Facebook Account
There are a lot of ways for you to get free diamonds in this game. At the start of the game, you are asked to log in using your credentials. You should notice that there is an option to choose to log in using your Facebook account.
Use this option and link the game with your Facebook account. You will then receive a reward of 50 diamonds once you connect your account to your social media account.
Another advantage to this is that you also get to add your Facebook friends to the game. You can then send and receive gifts such as coins and other prizes.
Conclusion
Go ahead and download Basketball Arena today from the Google Play Store or the Apple App Store. Don't forget to try out the tips mentioned above so you can collect more coins and diamonds for free.