Fans of football mobile games know that Top Eleven is one of the best in the genre. With the massive changes in the most recent update, the game has turned into a top-notch football management game that you should never miss out on.
Top Eleven is a mobile game that lets you recruit, manage, and train a football team. While it may sound very simple, there is more to it than meets the eye. The game is complex and you'll need a lot of strategies, preparation, and training to win matches.
Check out the guide on how you can play the game, how to earn free tokens, some tips and tricks, and more down below.
Learn the Basics of Building a Team in Top Eleven
Check Out Your Player's Attributes Before Playing
Form Your Roster Manually
Plan Your Team's Areas of Improvement and Train Them Well
Start Playing During the Preseason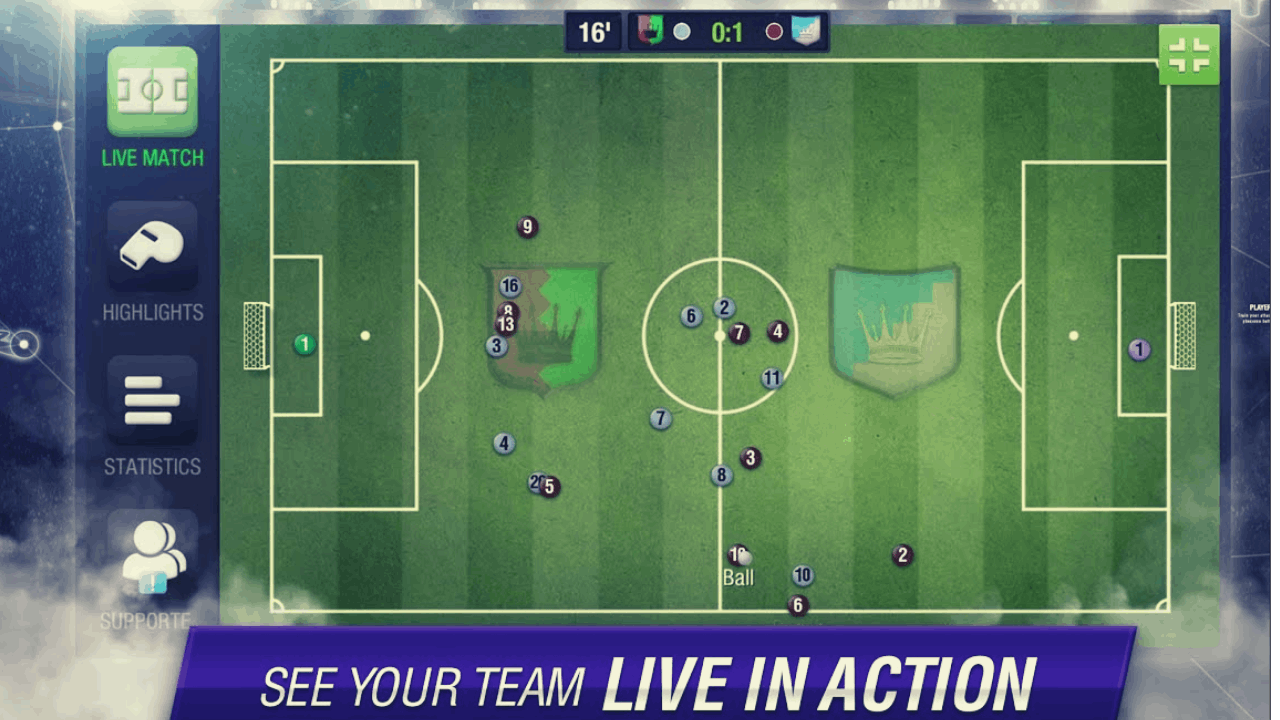 Learn the Basics of Building a Team in Top Eleven
Top Eleven is a mobile game where you get to manage a football team. The game has been around for quite some time now but the newest version has added a few upgrades to make the game even more interesting.
If you have been playing the game before the major update, you will be surprised at how many changes are present in the game. You can still use your old team but be on the lookout for new faces as well.
For starters, you will have the option to choose your country and team and have a manager assigned to your team.
You'll start with fictional teams and members but if you're willing to spend some cash in the game, you can purchase the official logo and jersey from a legit team.
What Are the Currencies Used and How Can You Get Them?
When talking about spending money in the game, there are two different currencies used in Top Eleven. A token is used as a premium currency whereas cash is the more common one you can earn while playing matches.
Tokens can only be purchased using real money and, at times, through certain missions and events. You can use either tokens or cash to purchase managers and players for your team, but tokens are commonly used to get the premium ones.
Apart from those two, you also have Treatments that help injured players and Rests that help players recover from fatigue much faster. Morale boosters help increase the morale of the team, thus allowing them to perform better.
Check Out Your Player's Attributes Before Playing
Once you have enough tokens or cash in your pocket, it is time to recruit new players for the team so you can form a good roster. Check out the Lineup tab in the game to take a good look at all the members of your new team.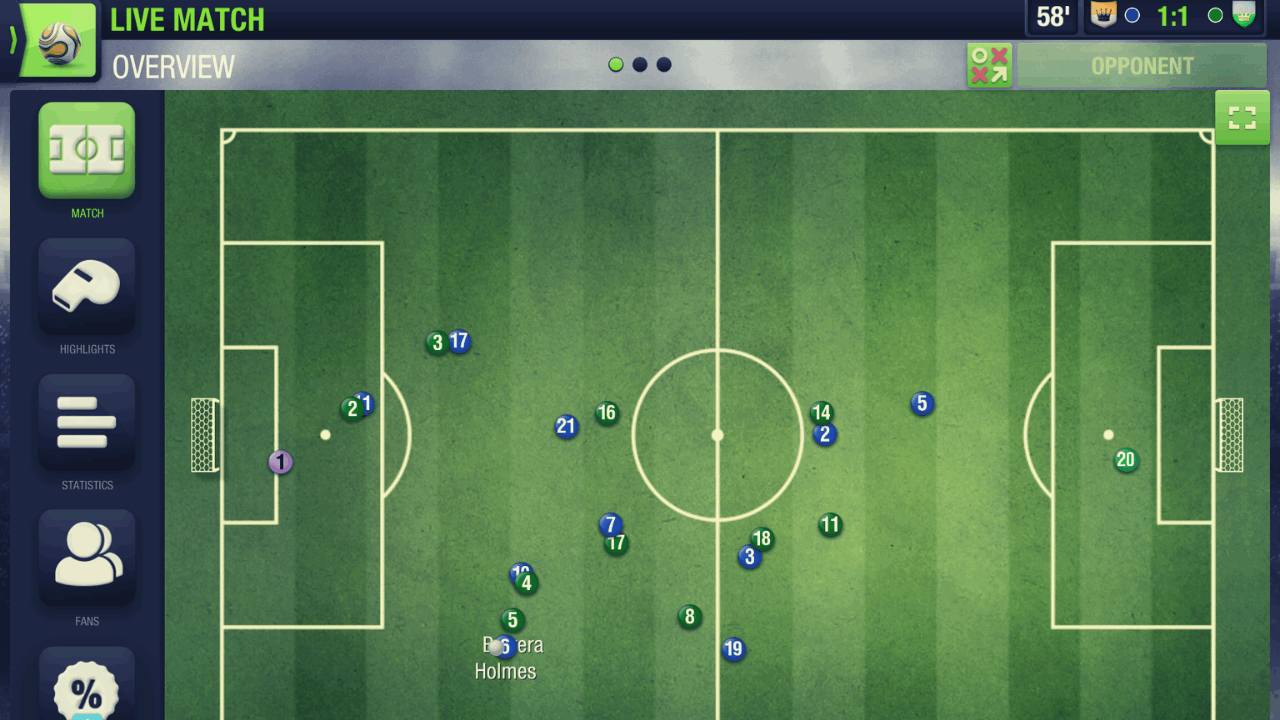 Each player has unique attributes that have the potential to give you the win. This is why you should focus on learning all of your player's attributes before you place them on the starting team.
Check their current position, their age, conditioning, morale, and more, as these attributes largely affect how they fare during the match. There are also players with special skills that come in handy during matches. So, be careful where you place them within the team.
Focus on High-Quality Players
Not all players within your team can be placed on the starting team. Some players might need the experience to enhance their attributes further while other players already have a bright future ahead of them. You can check the quality of each player through their star rating.
This can be done through the Quality tab where you can find all the players and their star ratings. The higher the star ratings, the better the quality of the player. The goal here is to have all the best and highest quality players on the starting team so you can start strong.
This will also help increase your chances of winning more matches. It is best that you fill the starting team with high-quality players but leave some room for other types of players to improve.
Form Your Roster Manually
A lot of other games tend to have presets that will help you form your starting team. Top Eleven does not give you such convenience which is why it is very popular among football enthusiasts.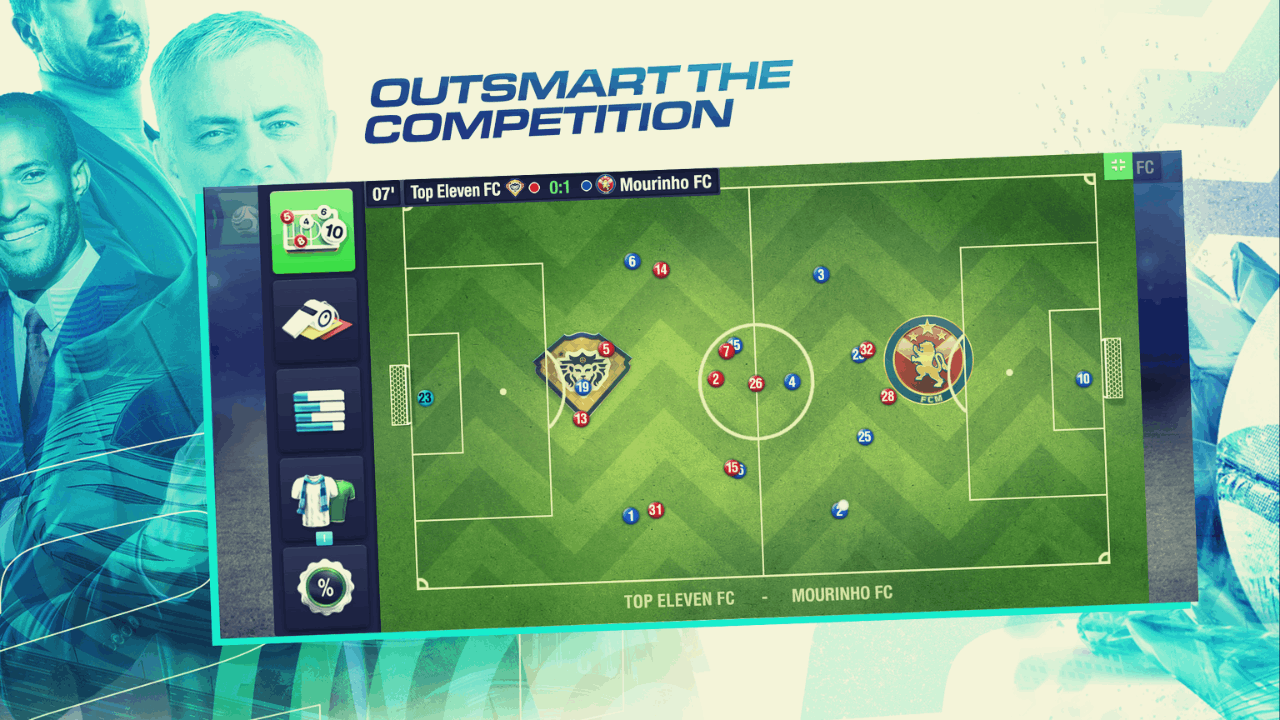 This forces you to really study each player's capabilities and strategize accordingly. You will need to form your team manually so you'll have to learn your team from the inside.
This ensures that you place a certain player into roles or positions that they are suited in. This leaves teams to commit fewer mistakes and truly optimize their roster, especially the starting team.
Try to use your best and well-rested players first, and remember to consider the star rating as well when you want to put them in the starting spot.
Take Advantage of the Assistant Feature
While choosing the players in your roster should be your top priority, playing the game can often be tedious especially when you're up against another team that has a similar roster as yours. You won't be able to play the game religiously, and for those who can, it's going to be quite awesome.
For those who cannot play the game regularly but would like to continue promoting the team, take advantage of the Assistant feature where you can continue to earn tokens even when you're away.
You can earn up to 1 token per day for 28 days and up to 35 tokens if you at least log in to the game once a day. There are a lot of sponsorship deals that you can use through the Assistant feature that will help you earn more tokens and cash to help your team so check them out.
Plan Your Team's Areas of Improvement and Train Them Well
Forming a team is just half of the battle. It all boils down to how much time you invest in training the team members. Each player might have the best attribute but if you're not training them as a team, you won't be able to succeed in this game.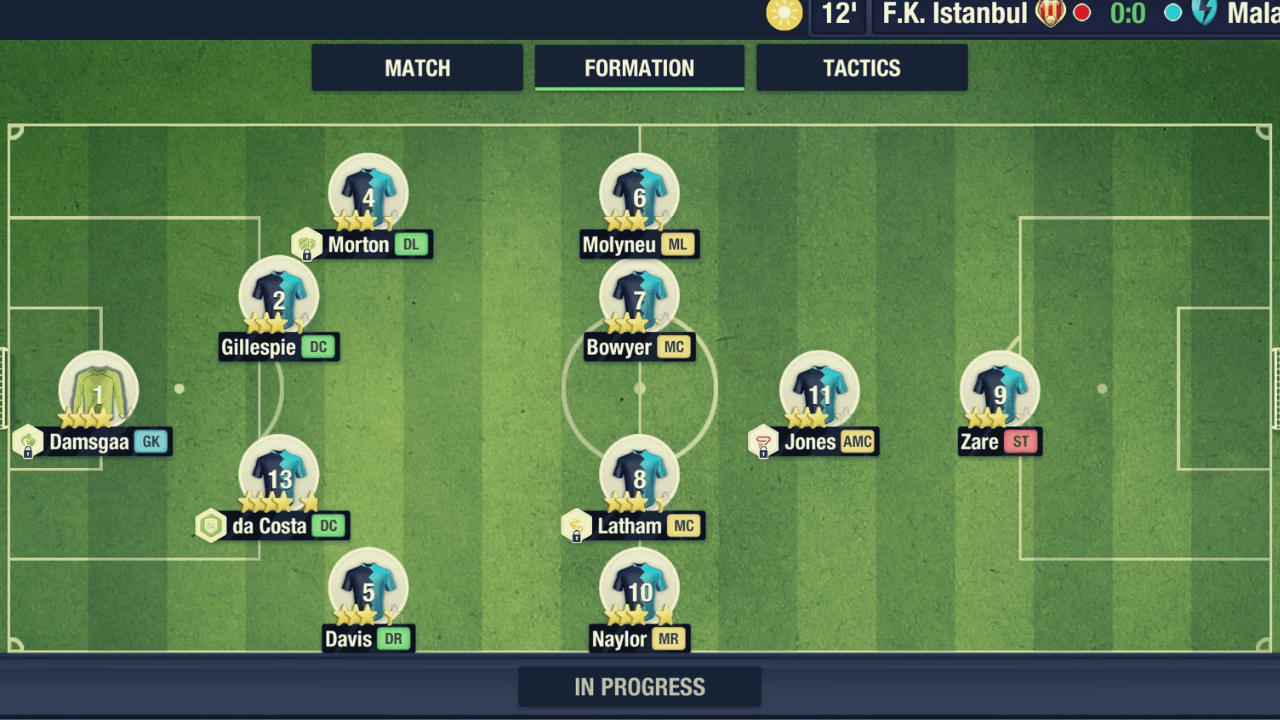 This is also the reason why you need to know each member of your team's strengths and weaknesses so you can plan out your training sessions.
The more time you put the team into training, the stronger and more bonded they become, thus increasing your chances of winning more matches. Certain factors affect the training, such as the age of each player.
Young players tend to grow and learn in training much faster than older players. This is why you should always leave some room for rookies and young players on your team instead of just filling them up with older players.
Interact with Other Players of the Game Through the Community
Top Eleven is already a complex mobile game to play as a newbie but doesn't worry too much about how you can play the game. There are many other ways to learn the game apart from just winging it and using this guide.
You can also check out the Community section of the game where you can interact with other players who have been playing this game for years. You can ask the community for tips on how to play better and how you can build a good roster.
Many of the people within the community are very well-versed in the game and are very happy to help you with your concern. Overall, the community is one of the best places to interact and get to know other players from all over the world.
Start Playing During the Preseason
Many players often make the mistake of training their team days after the season has started. Prepare your team for success by choosing and training the team during the preseason.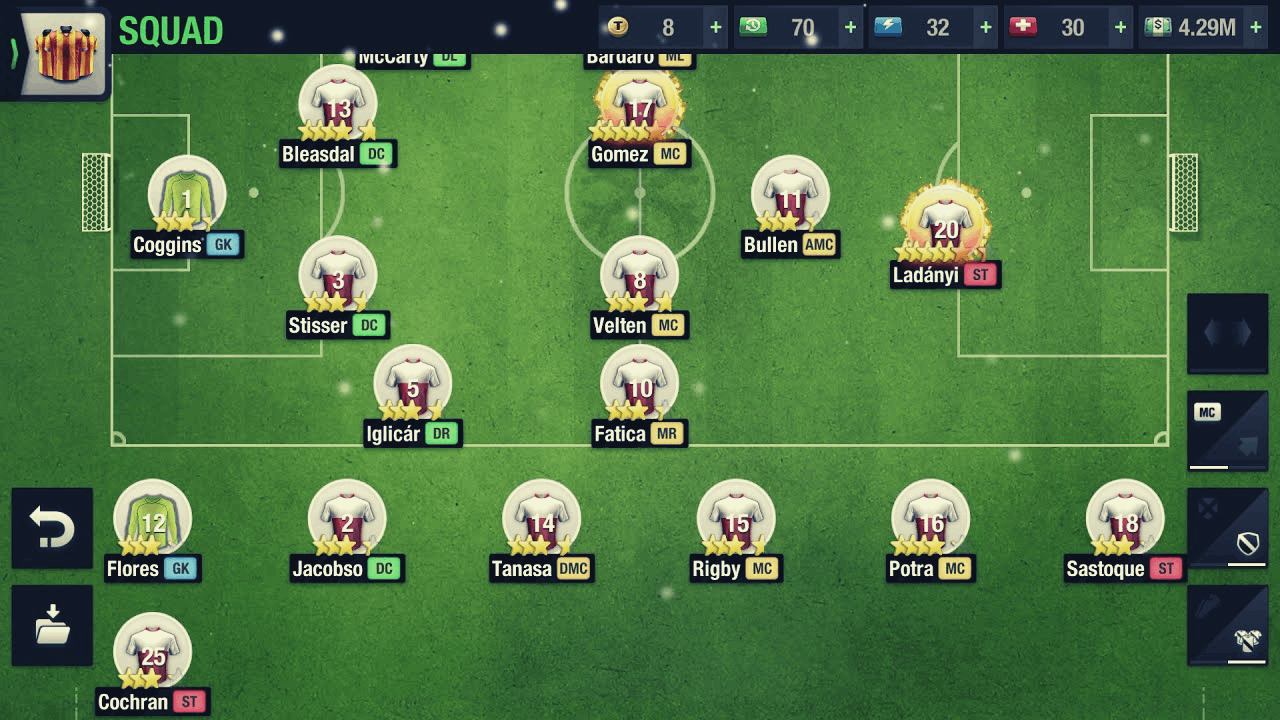 This means that you need to train them before the season starts so you can start strong when the season begins.
The preseason is also the best way to learn new formations and strategies to help you have a solid game plan when the season rolls in. There is a lot to gain when you prepare during the preseason, and you have nothing to lose.
Where Can You Download Top Eleven?
Now that you finally have the best tips and tricks for playing Top Eleven, it is time to put it to the test by playing your first game.
Download Top Eleven at the Google Play Store or the Apple App Store by tapping Install and waiting until the game is fully installed on your phone.
Make sure that you also link your preferred payment option if you plan on purchasing Tokens for your team.
Conclusion
Top Eleven is a football mobile game that will test your ability to manage a team and harness your skills to their full potential. Every decision you make in the team makes a difference so make sure that you follow through on all the tips and tricks mentioned above. Enjoy the game!