There are a lot of good mobile soccer games out there with realistic graphics and physics. But, none can ever beat the adrenaline-pumping action with Score! Hero 2022.
Score! Hero 2022 is a mobile soccer game by First Touch Games that features high-definition graphics, action-packed matches, realistic gameplay, and more.
If you're interested, check out the article below on how to get cash and play the game.
Learn What Score! Hero 2022 Is All About
Make Good Use of the Camera's Zoom Feature
Aim to Kick the Ball to the Top of the Goal
How to Earn Money in Score! Hero 2022
Learn to Play With Your Team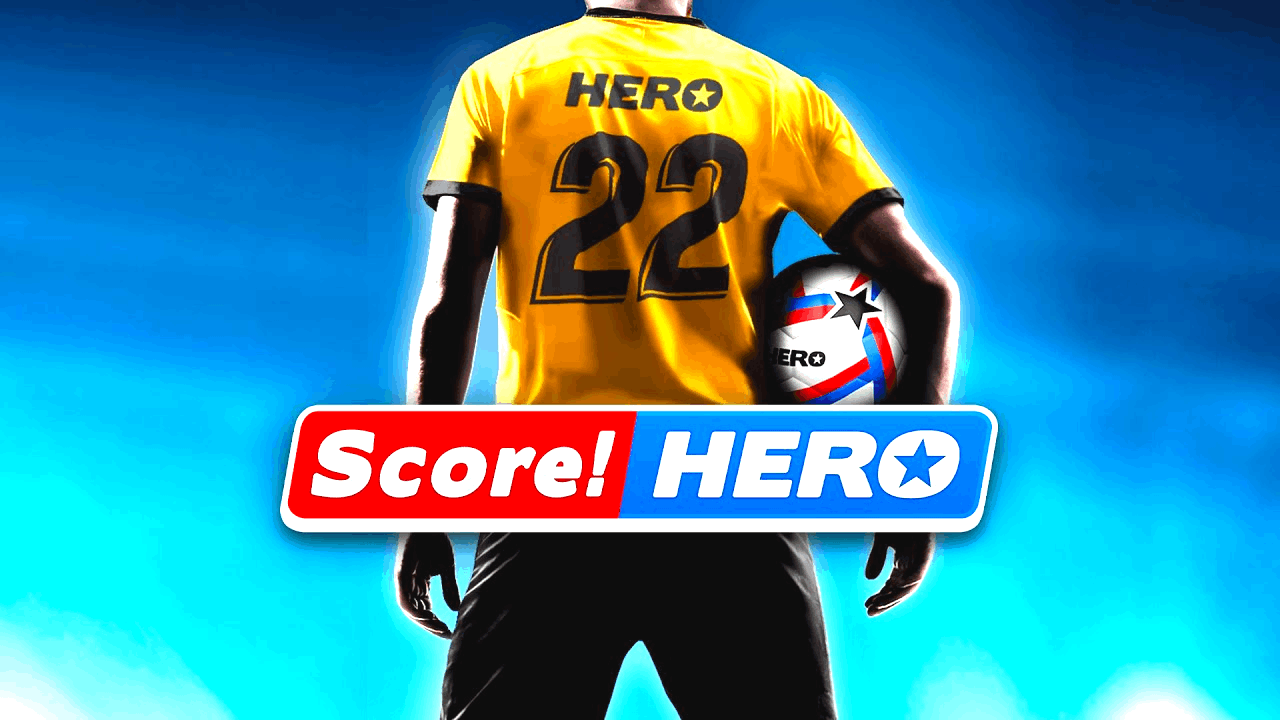 Learn What Score! Hero 2022 Is All About
Score! Hero 2022 is an award-winning mobile game where you get to choose an unknown player with potential. You start with this player as a newbie who must prove himself to the team and the in-game world that you are an exceptional player.
As a hero in the game, you get the chance to explore your skills as you begin to rise toward superstardom. The mobile game has some of the most realistic graphics that showcase your skills as a football player.
You also get to join real clubs and leagues with authentic badges and logos. There are over 90 officially licensed teams to choose from and it is up to you to decide which teams you want to sign on to.
In this version, you also get to play a brand new game mode called Infinite Hero mode where you play as many matches as possible and see where your skill takes you.
Customize Your Chosen Hero
Once you reach level 10 in the first season of the game, you unlock a feature where you can customize your chosen hero. This includes the option to change your hero's hair, skin color, number, and even change their name.
You can also change their shirt and shoes if you want to. These options are available on the side of the screen but you can also make drastic changes to your hero's appearance by paying in-game cash.
Your hero's appearance is for cosmetic purposes only and does not provide any strategic advantage to you in the game. This should help you decide whether you want to spend your hard-earned cash on your hero or on other aspects of the game.
Make Good Use of the Camera's Zoom Feature
Score! Hero 2022 is all about getting the score to win the match and the only way to do this is to score a goal. In many situations, the ball can easily be kicked into the goal with no problems.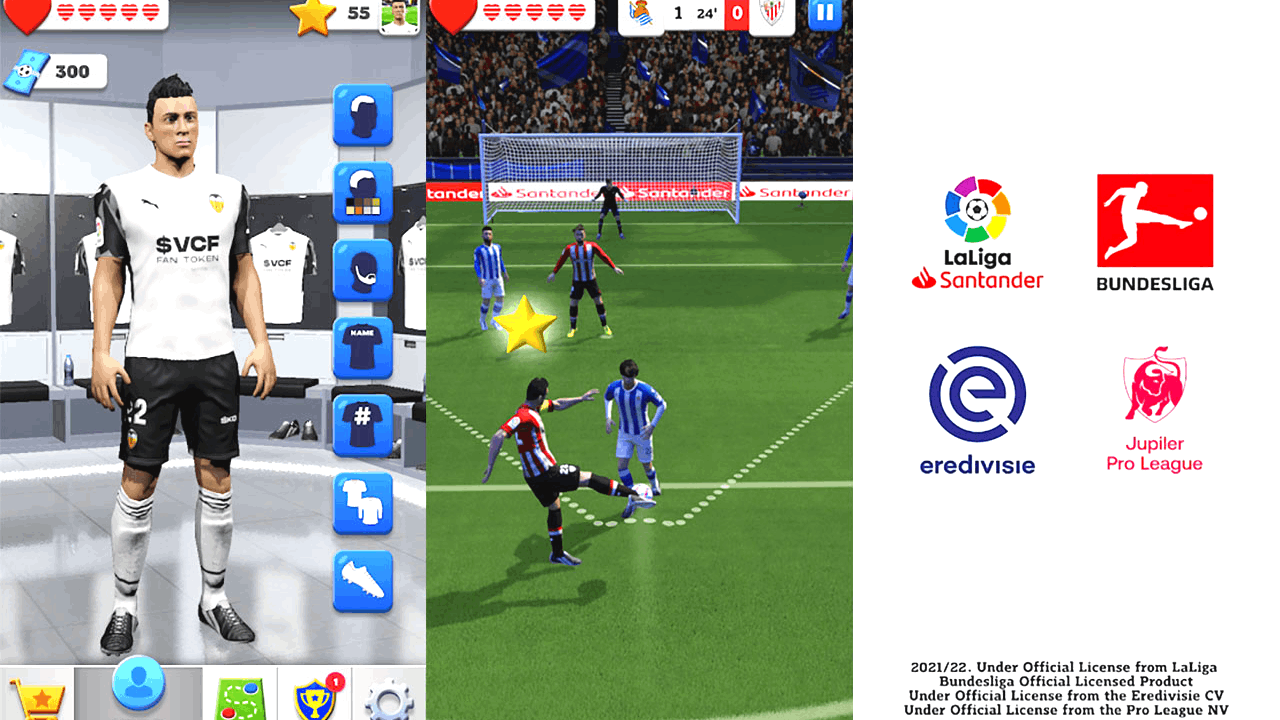 There are certain situations however that make it difficult to see where the ball might be going. This is where the problem begins as you won't be able to know if you can make the score or not.
The best way to alleviate this is to make good use of the camera's zoom feature. Try to zoom in or out depending on your scope to see the ball's trajectory.
This should give you a little bit of information and be able to get the ball in the perfect position for you to score the goal.
Pass the Ball Around as Much as Possible
It is very common for football players to pass the ball around. Sometimes, it can even be a good strategy for you to pass the ball around as much as possible. This is how you can build momentum and find the right angle or shooting position to kick the ball into the goal.
Passing the ball also requires a bit of skill in Score! Hero 2022 so be sure to practice passing the ball before using this strategy in your matches.
Don't be afraid to pass the ball around to your teammates and when you finally get the opening that you need, take the shot and become the hero for your team.
Aim to Kick the Ball to the Top of the Goal
You already know how important it is to make a goal in this game. Other players, especially the goalie is your main antagonist in Score! Hero 2022.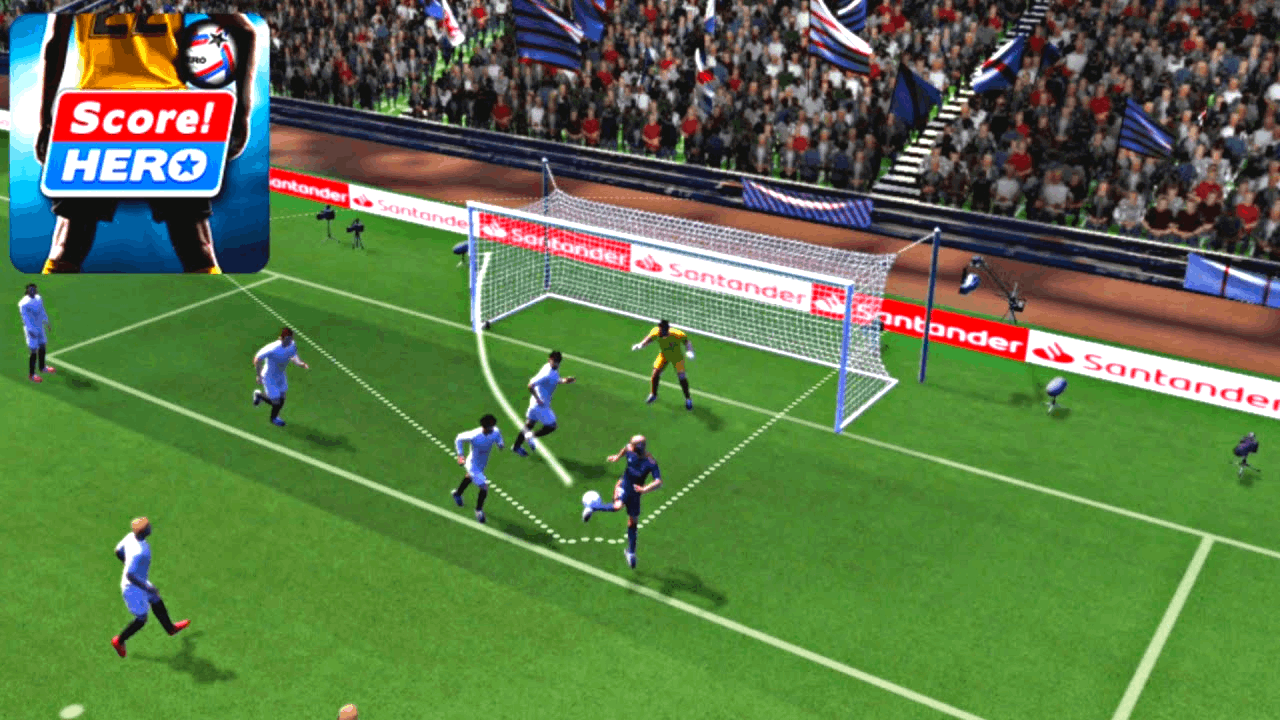 The goalie often tries to block you from getting the goal by moving left and right. But, there are times when the goalie also tries to make a jump for the ball when you kick it higher than usual.
This should give you an advantage as the goalie doesn't normally have the height to catch the ball if you kick it high enough. Always aim to kick the ball to the top of the goal so the goal won't be able to catch it.
This will require you to have a very accurate kick as kicking it too low and you risk having the goalie catch the ball or have the ball miss the entire goal. Keep it high enough to miss the goalie but low enough to still get inside to score a goal.
Get Stars at the Start of the Game
Stars play an important role in the game. They are often the reason why you will get promoted and go to the next season so learning how you can get them at the start of the game is very critical. The first star that you earn will be very simple and it can be done by simply getting a score.
The next one can be acquired by completing a challenge while also getting a score. The third and the succeeding stars will be given to you once you complete several more challenges.
Each of these challenges will require you to perform different moves in the game such as scoring from 10 yards away or scoring by kicking the ball to the right-side corner of the goal. Make sure that you read all the challenges first before each match so you will know that you need to perform these moves to get more stars.
How to Earn Money in Score! Hero 2022
Money or cash is another essential aspect of playing Score! Hero 2022. You will need all the money that you can get so your team can proceed to the next season. Having enough money also allows you to make good use of a feature called rewind or replay.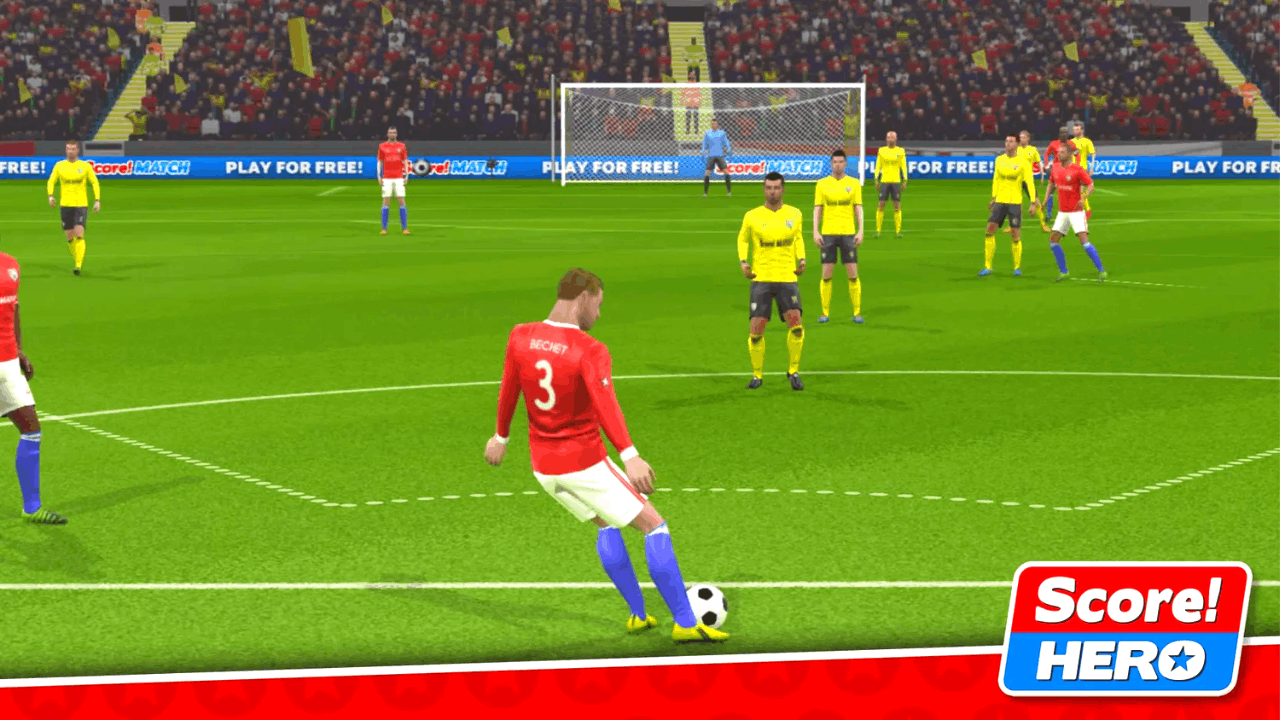 If you've made a mistake and you want to replay the entire match, you can simply use the money that you have to replay the match and start over.
The game hands out cash quite generously at the start of the game through progression and completing challenges. Complete all of the challenges and make sure that you complete the tutorial so you'll receive at least 200 cash.
If you're in dire need of cash in the game, you can always use your real money to purchase it through the in-game store.
Watch as Many Ads as You Can to Get Cash for Free
If you do not have any plans on spending real money for the game, there is still another way for you to get some cash. The best way to do this is to watch as many ads as you can.
Ads are very common in mobile games so you should expect to at least take advantage of them. Watch video ads until the very end and you'll receive extra cash afterward.
It doesn't hurt to watch these ads as you also gain something from them. Instead, make good use of this option so you'll have enough cash to purchase rewinds and other things to help you in the game.
Learn to Play With Your Team
While the game does focus on your hero, there are still instances when you need to rely on your team especially when it comes to passing the ball around.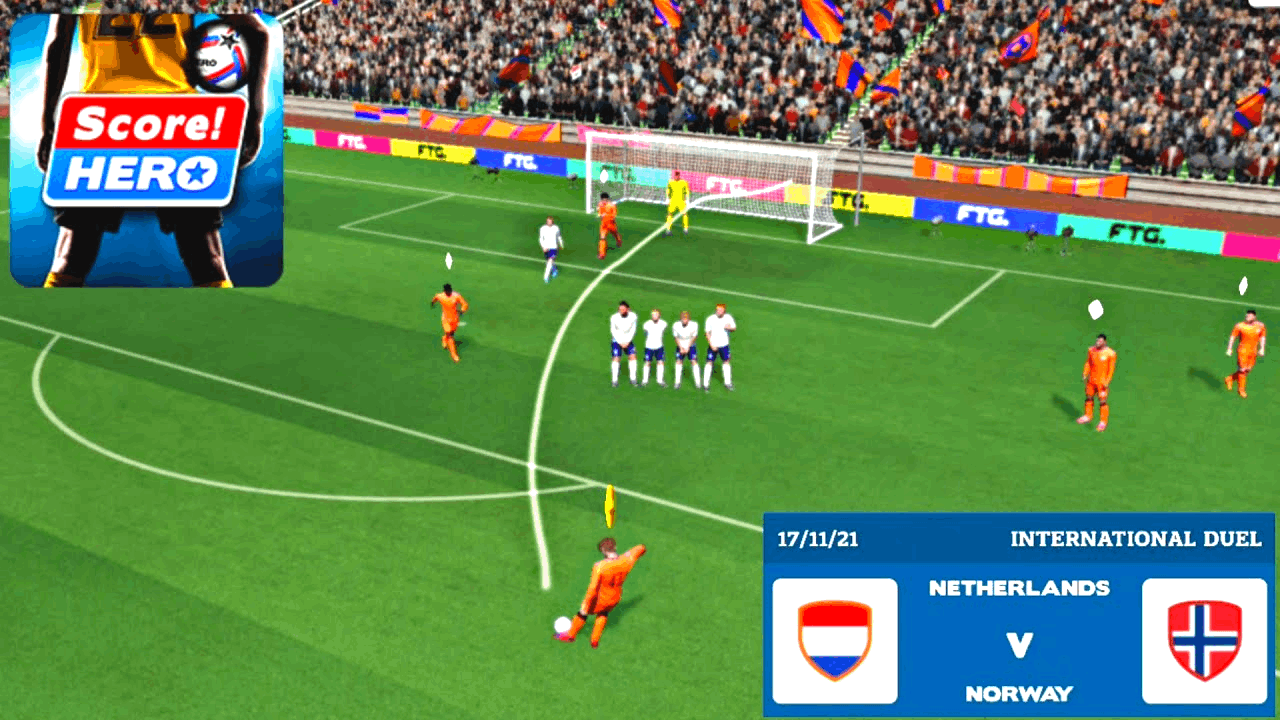 It is already mentioned above that you want to pass the ball around to gain momentum and this leads you to trust your team to do the job well.
Learn to play with your team by assisting them. There will be situations in that you have to pass the ball since they're far more open to make the goal than you are.
Assisting the team does not mean they are taking the spotlight from you but it's all about scoring goals.
Here's How to Download Score! Hero 2022 on Your Mobile Phone
If you're interested in playing this mobile soccer game, here's how you can download it. Score! Hero 2022 is now available to download at the Google Play Store and the Apple App Store.
Simply search the name of the app and tap "Install" or "Get". Wait until the app is fully installed before tapping "Open" to launch the game.
If you wish to purchase cash with real money, you may want to link your preferred payment method beforehand.
Conclusion
These are just some of the basic tips that will help you get more cash in Score! Hero 2022. Make sure that you follow through with every tip so you'll get better at playing Score! Hero 2022.