Do you want to live life a little bit dangerously by racing around the city on a motorbike? Let your dreams come true by playing a mobile game like Traffic Rider. In this game, you get to complete missions, and objectives and collect coins and money until you're able to purchase the bike of your dreams.
Traffic Rider is an endless mobile racing game where you get to explore an open world and interact with its many areas. Explore and discover different areas and hidden sections within the city or even go out into the outskirts of the city.
If you want to learn more about Traffic Rider and how you can get free money and coins, check out the guide below.
Check Out the Features of Traffic Rider
Play Career Mode and Complete Various Objectives
Here's How You Can Get More Scores in Traffic Rider
Perform Stunts and Get Free Money and Coins
Use the Coins and Money You've Earned to Upgrade Your Bike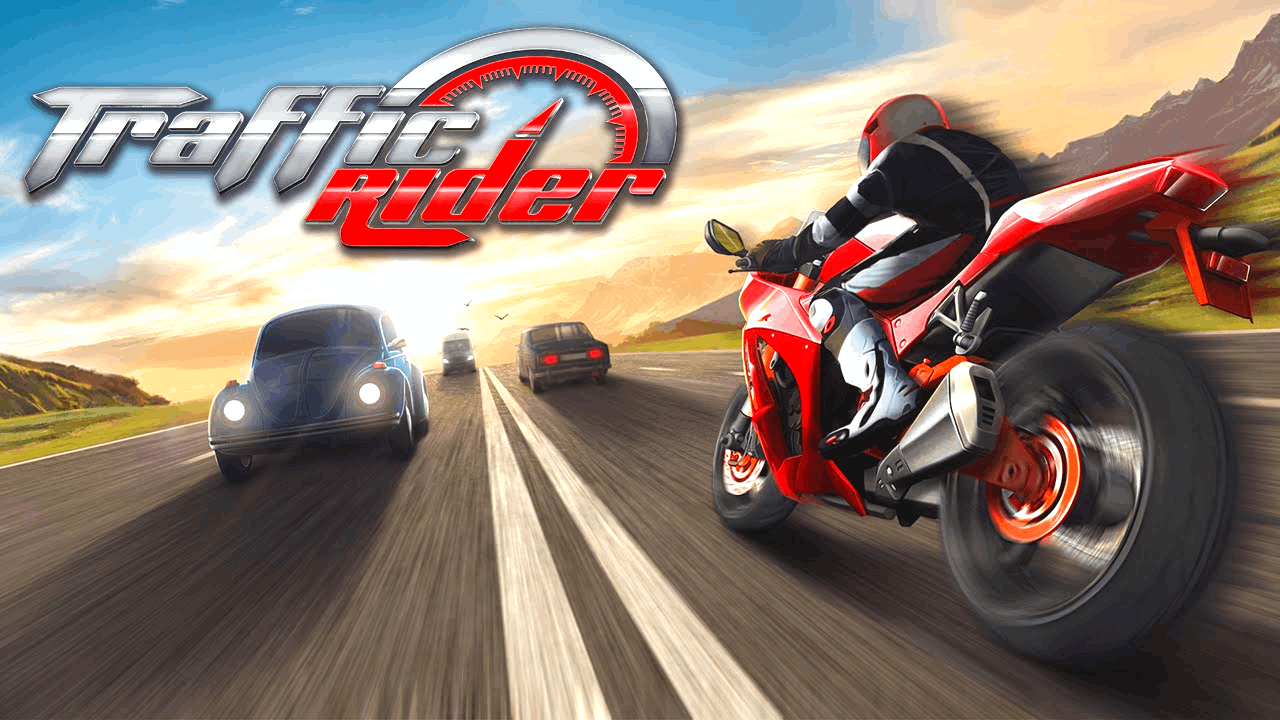 Check Out the Features of Traffic Rider
Traffic Rider is a unique endless racing mobile game where players get to ride their chosen motorbike in different terrains such as the metropolitan area or the buy highway outside the city.
What makes Traffic Rider interesting is that it uses realistic motor sounds from real bikes as well as real-life physics in the game. Players are treated to a first-person perspective which makes the entire experience more believable.
The game also features a very detailed environment where the weather changes as well as the time of the day. You can experience riding your bike in the daytime or at night.
Choose from a wide variety of motorbikes and upgrade them as you start to earn money and coins in this game.
Discover How You Can Download Traffic Rider on Your Phone
If you're interested in playing, here's how you can download Traffic Rider on your mobile device. It is currently available for download from the Google Play Store for Android devices and the Apple App Store for iOS devices.
Launch your device's app store and use the search bar to find the mobile game. Tap "Install" or "Get" to begin downloading the game and wait until it is fully installed.
Once done, tap "Open" to launch the game and you can start playing. If you wish to support the game through in-app purchases, you may link your chosen payment option beforehand.
Play Career Mode and Complete Various Objectives
One of the main features of the game is the Career Mode. In this game mode, you get to explore the open world inside the game and complete different objectives.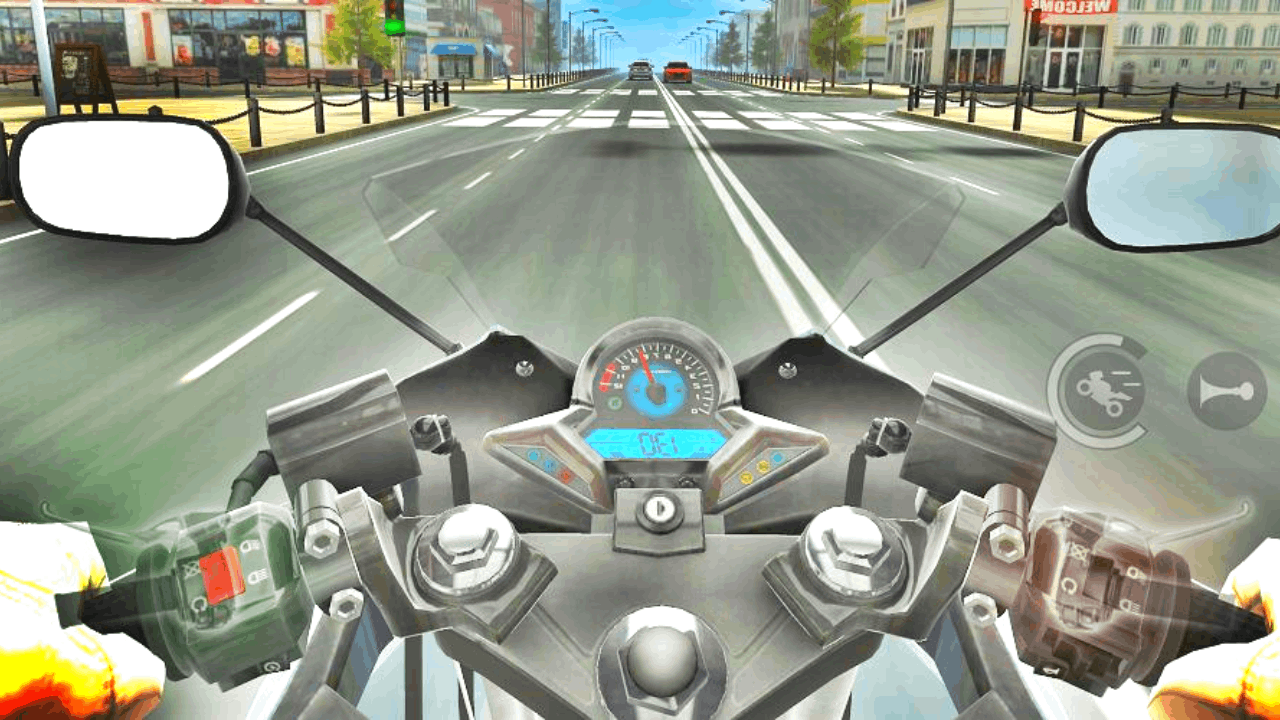 The more you complete different objectives, the more you level up in the game. Many of the objectives in this game are all about exploration like racing from one area in the game to another.
There are certain objectives where you'll have to travel a specified distance within a duration or else you will have to repeat the same task.
Make sure that you pay close attention to these tasks and their corresponding objectives so you don't have to go back again. Focus on completing these objectives so you'll level up faster.
Check Your Control Settings Before You Start Playing
As a mobile racing game, new players are given the default settings. But these settings might not be comfortable to play with for all users. The controls can be difficult to learn and if you find the default settings inconvenient, you can always change them to suit your style and comfort.
Try to change the controls such as Steering and Throttle. It is also highly recommended that you set the sensitivity of the controls to your liking before playing the game.
Once done, you can use the preview to check if the settings work for you. If not, you can always switch it back to what it was before by tapping Reset to Default.
Here's How You Can Get More Scores in Traffic Rider
Leveling up is one of the main objectives of playing Traffic Rider. You can get more experience through the score and to get a score, there are certain things that you can do in the game.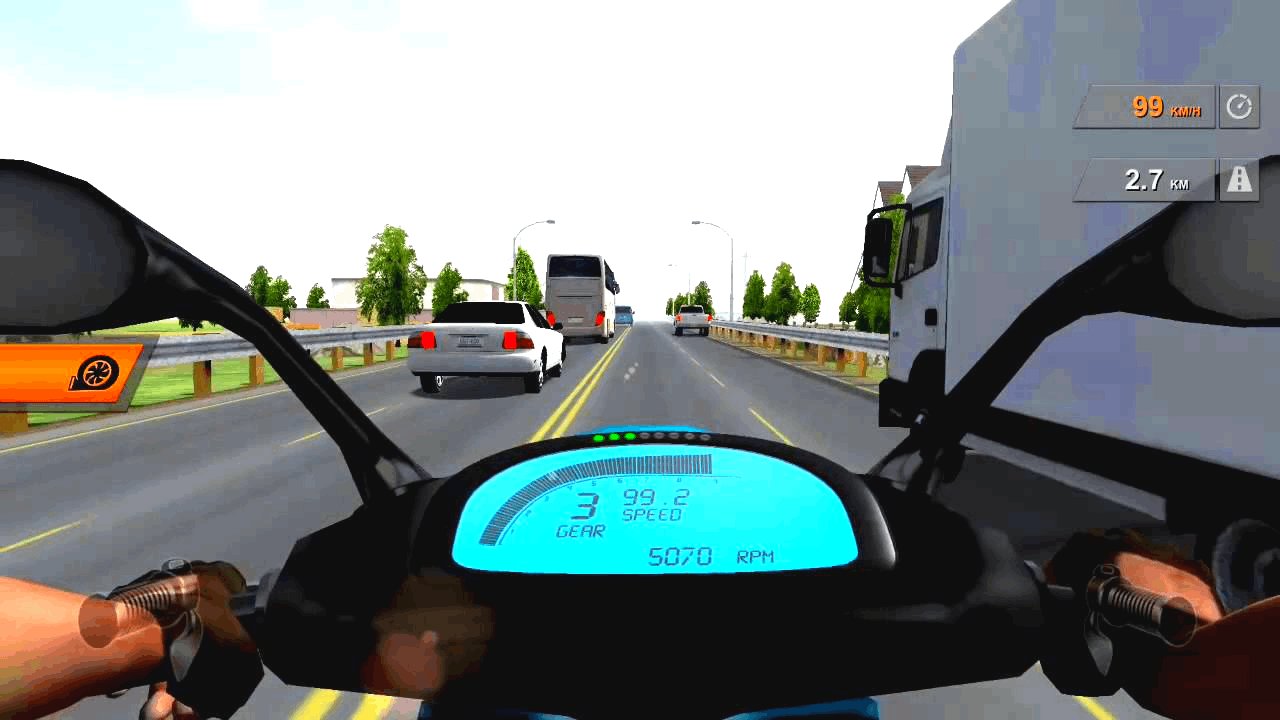 One of which is by simply riding your bike around the city. You can slowly earn a score by using your bike and driving around different streets.
You can even drive on the highway. The best way to earn a score while driving is to drive fast.
The faster you drive your bike, the more scores you begin to get. Go ahead and explore the open world within Traffic Rider to level up faster.
Overspeeding Is Key to Earning More Coins
Apart from exploring the area to get scores and level up, there are still so many things to do within the game. One of which is to learn how to earn coins and money. These are important resources that will help you have a better experience in the game.
One of the best ways to earn coins for free is by overspeeding. Overspeeding is when you go beyond the speed threshold and even try to overtake other cars.
It is highly recommended to do this within the game, but not in real life! You can even try to overspeed while staying close to cars to get a bonus score and coins. Go ahead and take some risks in driving to get more coins for free.
Perform Stunts and Get Free Money and Coins
Getting money and coins is very important in Traffic Rider. Almost every transaction that you do in this game will require you to spend money and coins. While these resources can be acquired for free, you can also use your real money to get them if you don't want to work hard in the game.
This is why learning how to get money and coins for free is important if you don't want to spend real money. One of the best methods for earning free money and coins in Traffic Rider is to perform stunts.
You can try to drift or jump off a platform and perform different stunts. The amount of money and coins you make will depend on the complexity and the risks involved in each stunt.
Try to practice a simple stunt first and once you have mastered it, you can move on to a more complex stunt so you can earn even more money and coins.
Live Dangerously and Drive in the Opposite Lane
Another recommended stunt that you can do within the game is to live as dangerously as possible. The way to do this is to overspeed and drive in the opposite lane.
This is best when you do this on a highway and not within the metropolitan area. Make sure that there aren't a lot of cars and trucks when you do this stunt so you won't get into a crash.
Additionally, you also want to drive as close to the cars as possible so you get more coins and money.
Use the Coins and Money You've Earned to Upgrade Your Bike
Try to repeat the steps mentioned above so you get to earn a lot of money and coins in the game. Once you have collected enough, make sure you know how to use them properly.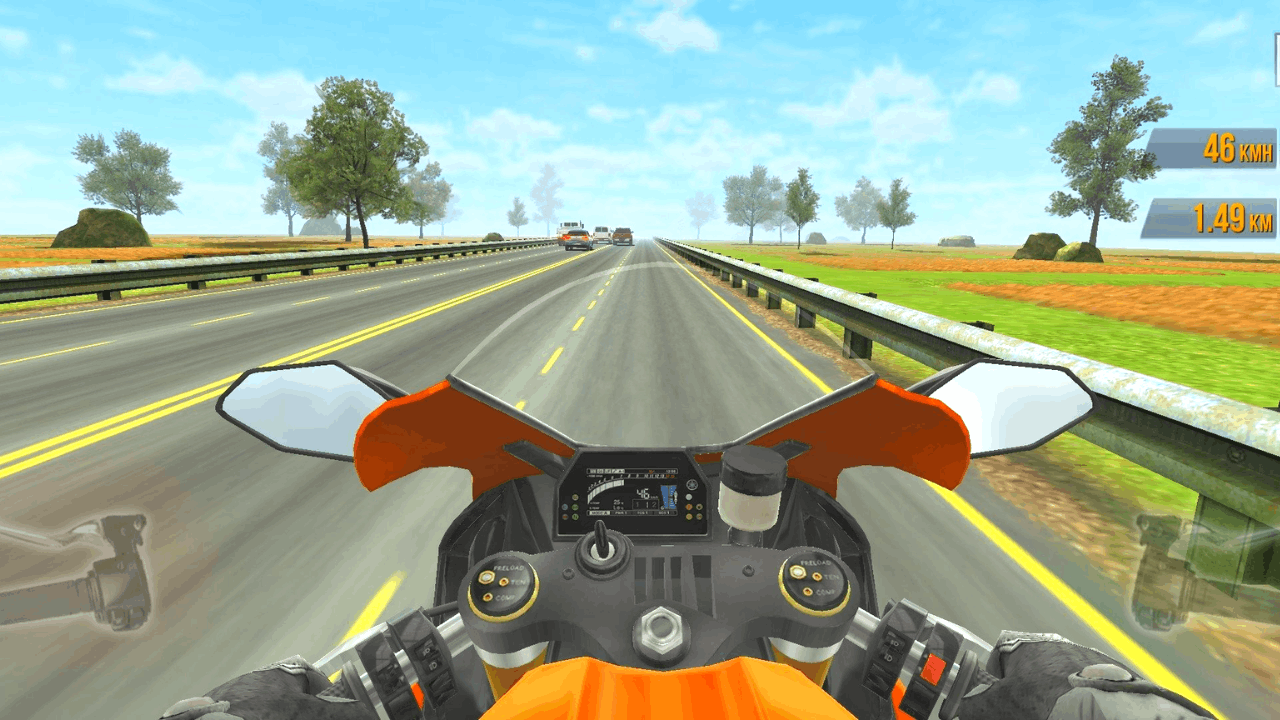 Avoid spending them all at once and instead use the coins and money you've earned to upgrade your bike. You can use the coins and money and upgrade the speed, brakes, and control of your bike.
The more you upgrade your bike with these stats, the more control you have over your vehicle which will allow you to perform more stunts accurately.
If you do find upgrading your bike to be more strenuous, you can always use the coins that you've earned to purchase a new one that has better stats. There are over 30 motorbikes to choose from so pick one that you find best.
Follow Them on Social Media and Get More Coins
If you're short on coins, there is one secret method to getting them without having to play the game. You can log in using your social media account and then try to follow the game on all of their social media pages, namely Facebook and Twitter.
You can also subscribe to their YouTube page so you get to earn at least six gold coins in total. The mobile game also features video ads that you can watch so you can get more coins for free.
All you need to do is to watch these videos until the end and collect the coins. Check back after 10 minutes and see if there are more video ads to watch.
Conclusion
With its first-person perspective, you'll have a better gaming experience when you play Traffic Rider. Make sure to follow the tips and tricks mentioned above so you'll have a better chance of earning money and coins in the game. Go ahead and explore the different areas in the open world that exist within Traffic Rider.