Since its release, 8 Ball Pool has been a massive success and has gained a following over the years. If you want to play an addicting pool game, 8 Ball Pool will surely reel you in.
8 Ball Pool is a mobile game based on pool games. The mobile game offers a lot of features including different game modes such as PvP where you get to play against another player online or simply show off your skills through one of the game modes.
Whether this is your first time playing 8 Ball Pool or you have mastered the game, there are still so many new things to learn. Check out how you can play the game, how to get free cash in 8 Ball Pool, learn some tips and tricks, how to download, and more with the guide below.
Learn the Different Factors That Affect Gameplay
The Rules Change Whenever You Switch Tables
Use Your Facebook Account to Log in to the Game
Purchase a Better Cue Once You Have Enough Coins
Play the Mini-Games and Earn More Prizes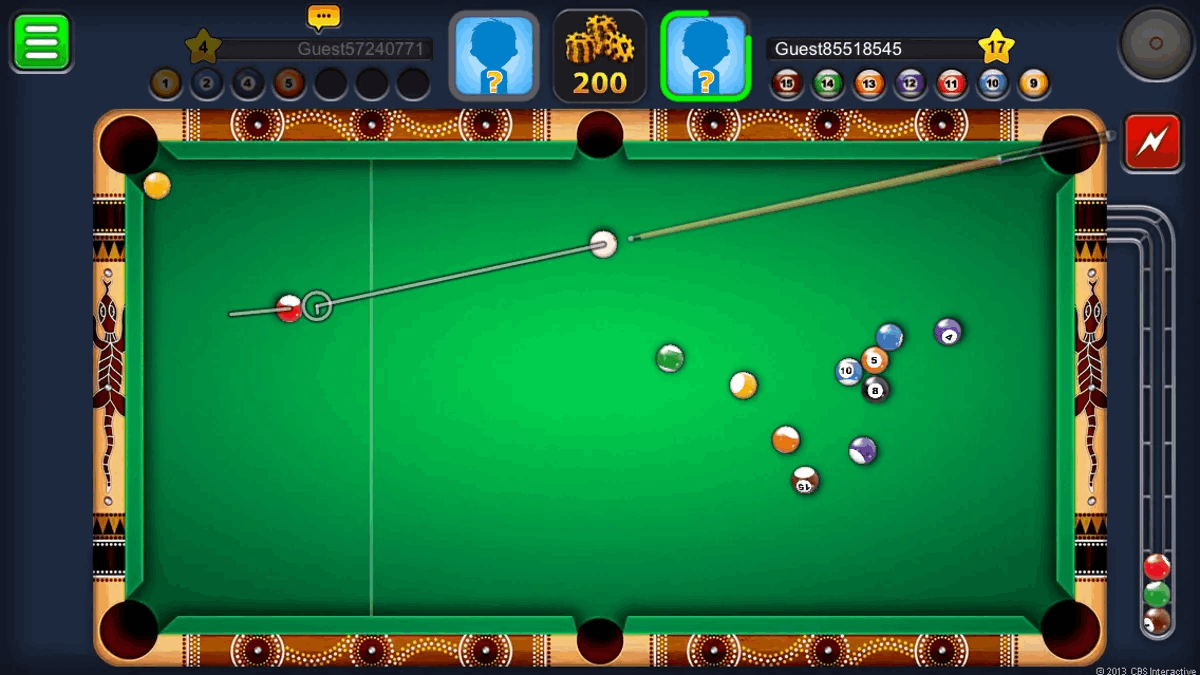 Learn the Different Factors That Affect Gameplay
When you first start the game, certain factors affect the way you play the game. The goal of the game is to pocket all of the balls before you pocket the 8 ball.
While it may be easy to understand, there are factors such as precision, power, and proper timing that will affect the execution of your shot.
You'll need to be precise with your aim. Even though the game offers a little bit of help, it is still up to you to accurately aim and shoot your shot. In addition, power involves the level of intensity with which you wish to shoot your cue ball.
Lastly, proper timing is needed as the game incorporates a timer for each player's turn.
How to Download 8 Ball Pool
8 Ball Pool is available to download from the Google Play Store and the Apple App Store.
To download, search for the title of the game. Download it only through these legitimate platforms for the security and safety of your mobile devices.
Tap Install to begin the download process and wait until the game is fully installed. Tap Open to launch the game and log in using your Facebook account.
The Rules Change Whenever You Switch Tables
8 Ball Pool has different game modes for players to choose from. Some of these game modes offer more time to practice your skills while others tend to throw you into matches with other players immediately.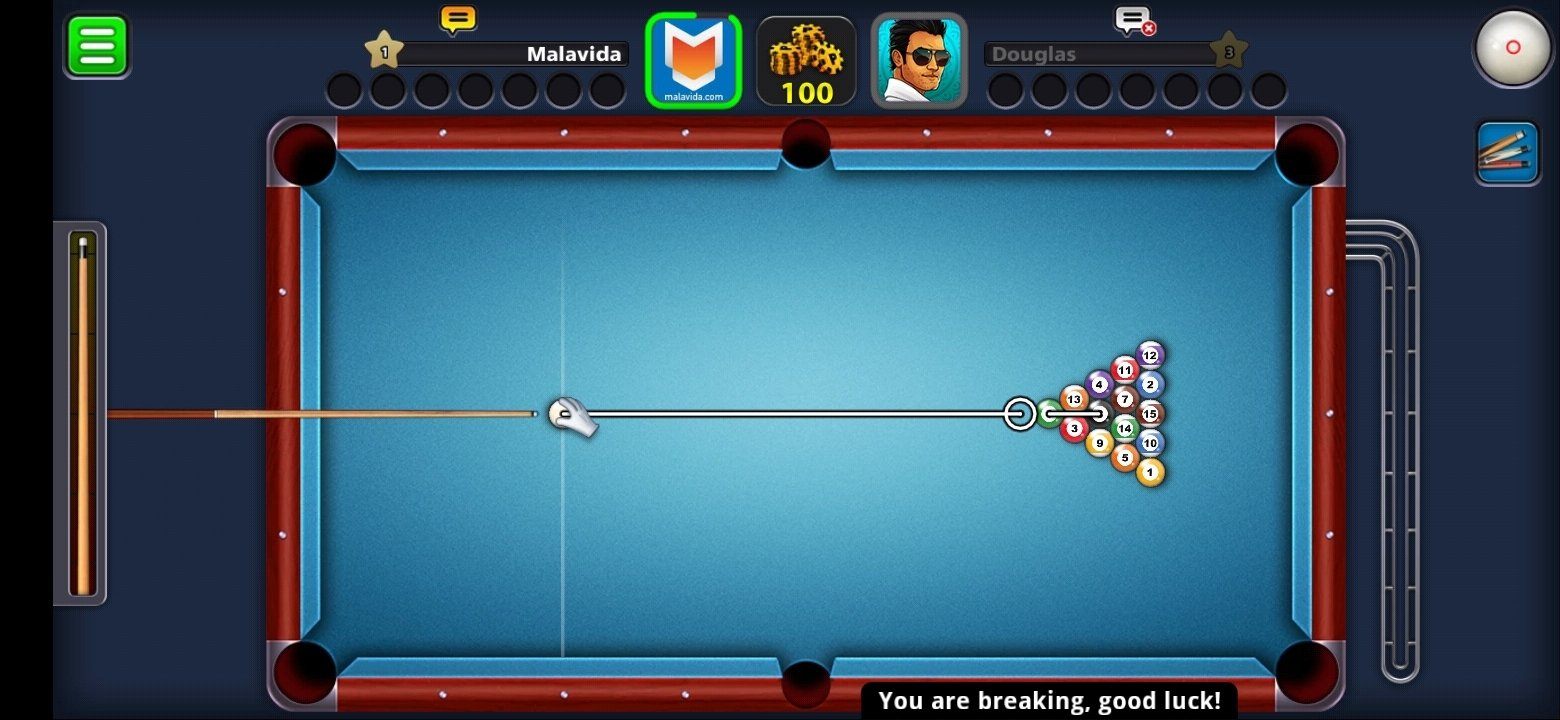 When the game starts, you'll have the London Table where you'll receive a good amount of rewards after completing several matches. Do know that each time you switch to a new table, the rules change and they become progressively difficult.
The thing about this though is that you also get more experience points and rewards the more the game becomes difficult.
Choose your game modes wisely so you'll be able to progress and learn more about the game without it resulting in a lot of frustrations and disappointments.
How to Get a Better Aim
Aiming is one of the most important skills that you need to learn when playing 8 Ball Pool. When using a beginner cue, you'll get a little bit of help with the aim line. This should give you an idea of how physics works in the game.
You can also try to change different settings such as the cue sensitivity and Tap to Aim options. Lowering the cue sensitivity allows you to gain more control of your aim meanwhile, Tap to Aim is an option where you can customize the way you want to shoot.
You can simply tap the screen and it will reposition the cue to target the ball that you want to hit. While it doesn't guarantee a perfect shot, it is still worth noting that it can help in gaining a better aim.
Use Your Facebook Account to Log in to the Game
One of the best perks that any player can have when playing 8 Ball Pool is logging in to the game using their Facebook account.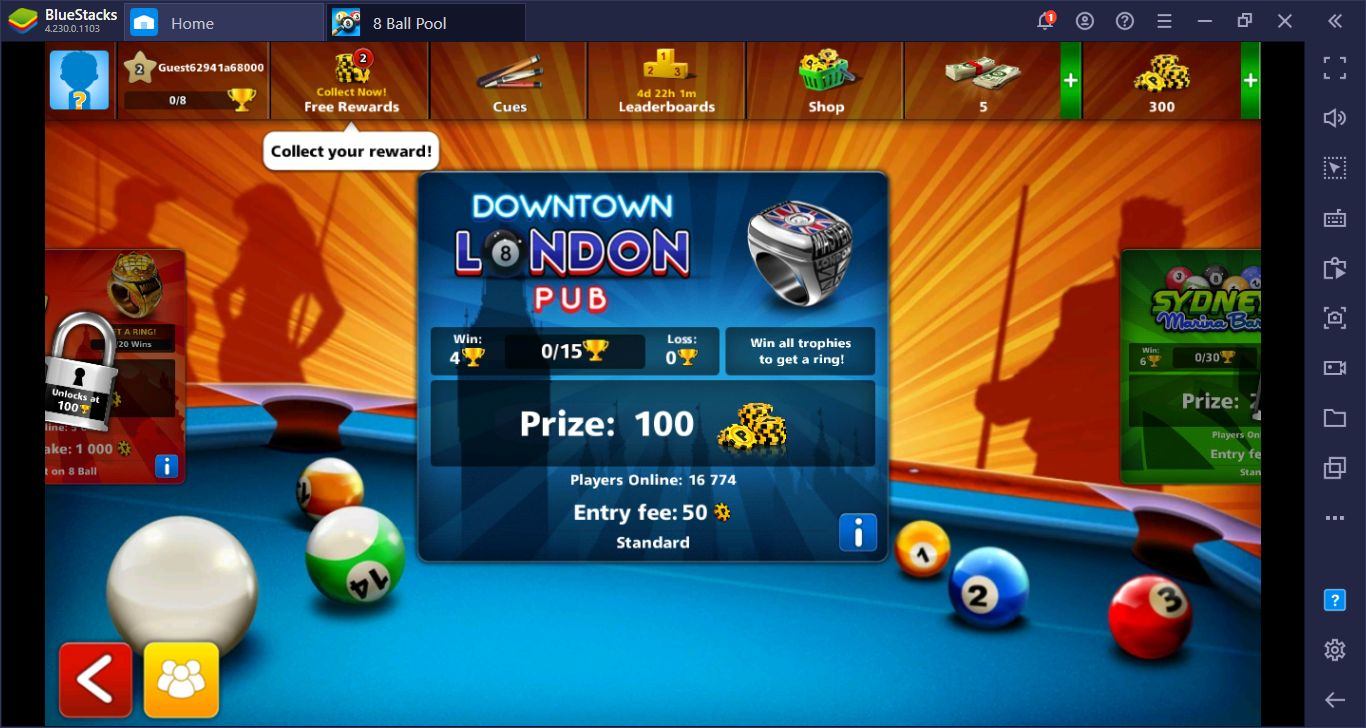 Logging in using your Facebook account will allow you to receive different prizes starting with free 50 coins. These coins might not be enough for you to purchase different items at the in-game store but it is a start.
As you continue to integrate your Facebook into the game, you also get the chance to share your victories on your social media page. You also even invite your friends immediately if they also have the app installed on their phone.
Get the chance to earn more prizes by simply logging in using your Facebook and following the game's social media pages.
Log in to the Game Every Day to Get Free Cash
Players should always log in to the game every day even if they don't have any plans for playing matches. Logging in allows you to collect free cash and coins especially if you keep on logging in to the game consecutively.
8 Ball Pool is gracious enough to provide its loyal players with some freebies. You can even get at least one cash and 15 coins by logging in every single day. Always take advantage of the free stuff that the game offers to you as a player.
You'll need it if you ever want to change the game's aesthetics. You can also check out other features within the game, such as events, and participate in them and see if you can collect even more cash and coins.
Purchase a Better Cue Once You Have Enough Coins
By the time you've gained enough coins from playing the game and collecting the prizes, it is highly recommended that you try to purchase a better cue immediately.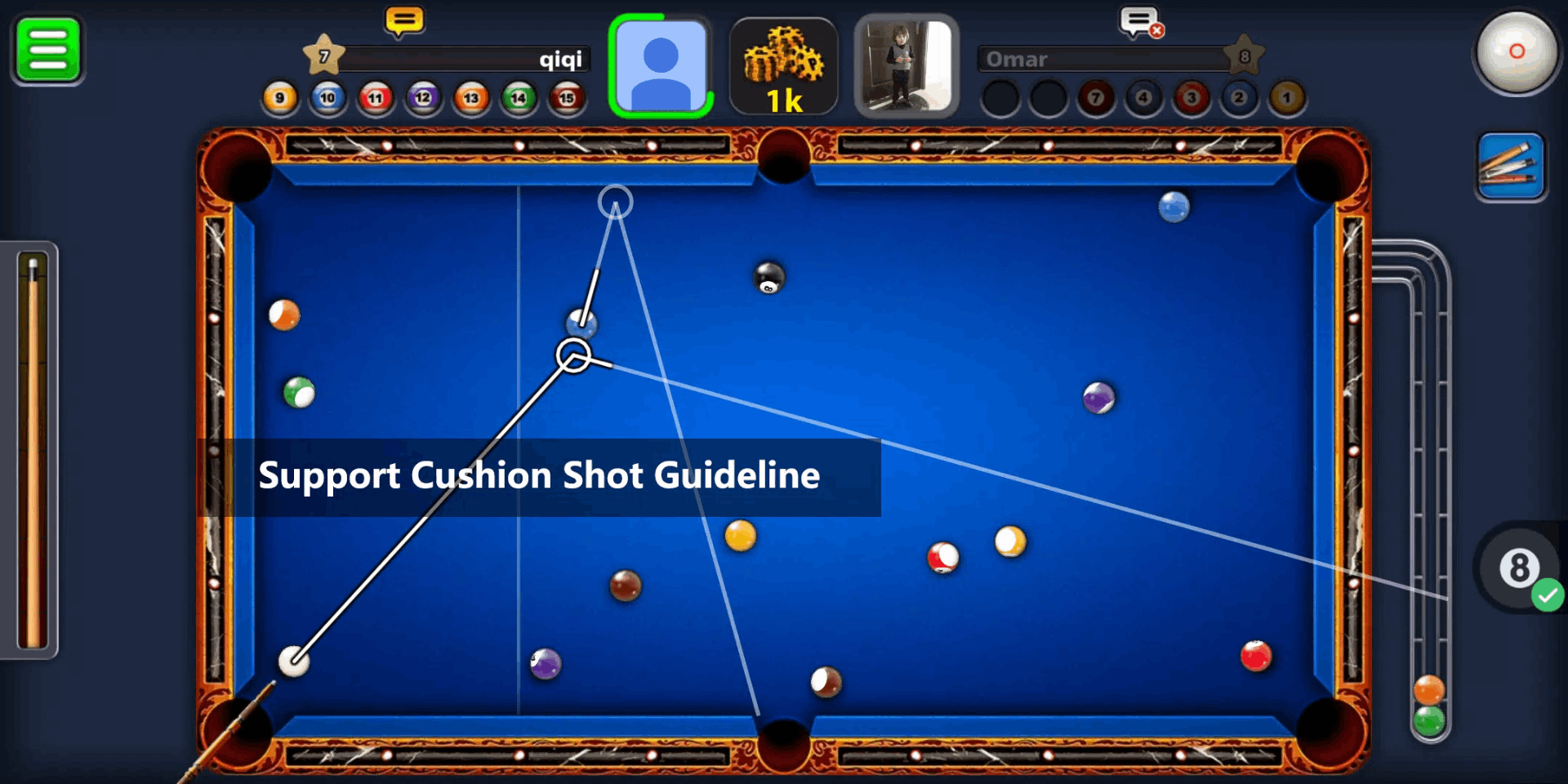 The default cue that is given to you at the start of the game can only do so much. Having a better cue allows you to shoot with more power, gives you better ball control, and even gives you enough time to shoot your ball.
While these may just be slight advantages, it is best to apply them to give you that extra chance of winning more matches. You can, later on, purchase more expensive cues that only improve upon the stats from the previous one.
Keep on finding better cues so you'll also increase your edge against your opponent.
Mind the Timer
One of the worst experiences is when you're about to take your shot and you end up giving your turn to your opponent simply because it took a lot of time for you to aim. Always make sure that you look at the timer found in your profile picture.
Try to take your shoot before the timer ends so you don't have to waste your turn. You can check your profile picture and see a green square highlighting it. It will slowly diminish until your profile picture is no longer highlighted then that's the time your turn is up.
Always take the shot when you know you can hit the ball. If you have to make adjustments, do them quickly.
Play the Mini-Games and Earn More Prizes
There are also mini-games apart from the wide variety of game modes available in 8 Ball Pool.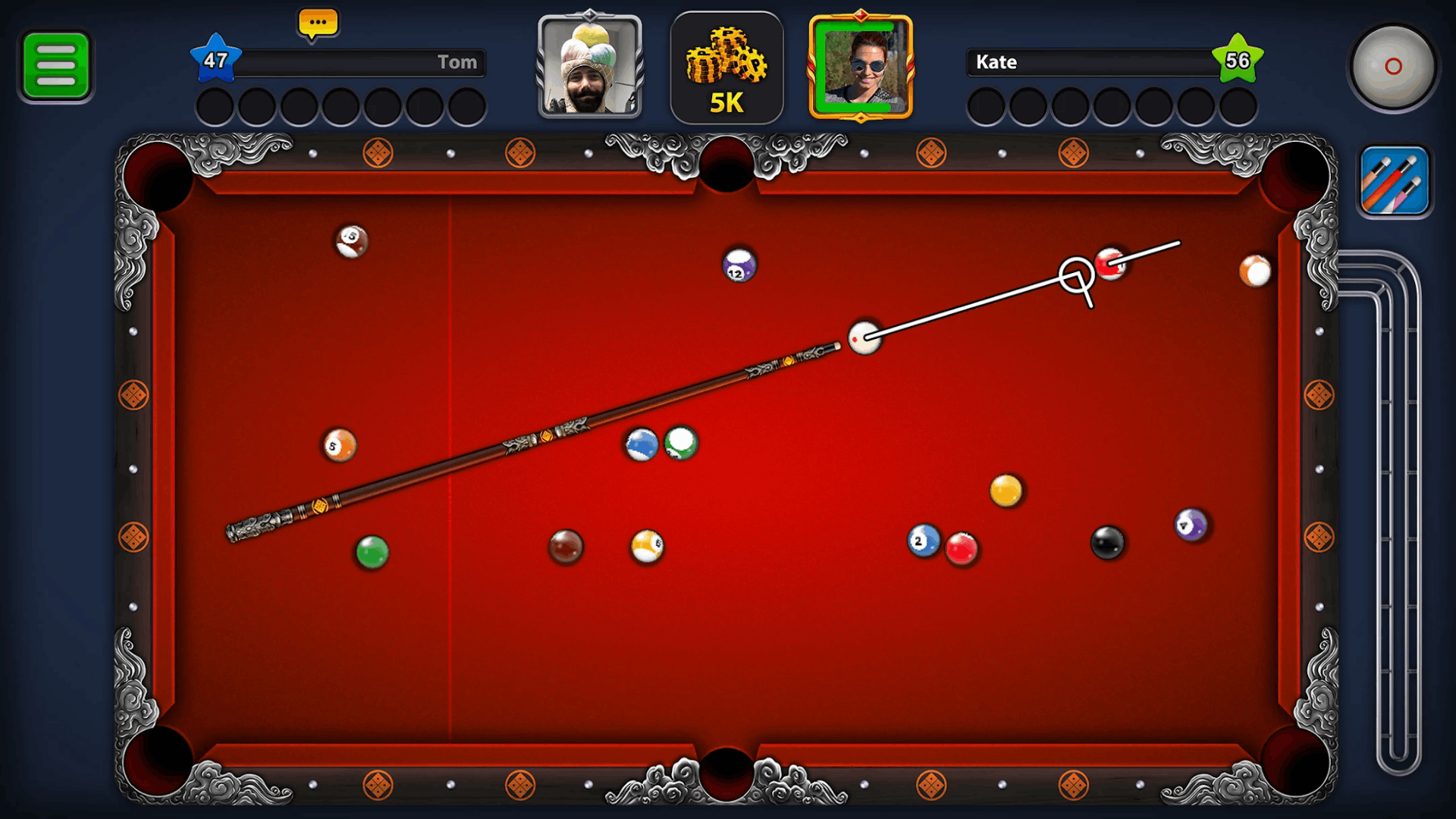 Mini-games such as Spin the Wheel and Lucky Shot are good examples of mini-games that you should be playing if you want to earn more prizes that will help you later on in the game.
If you're tired of playing the same matches every day, go ahead and play these entertaining mini-games instead and collect the prizes that you want.
Make sure that you also open the reward boxes immediately so you'll have better rewards such as better cues.
Don't Forget to Join a Club
A club is a group of players who share the same values and want to help each other out. There are a lot of benefits to joining a club. One of which is the ability to send and receive gifts from other players.
Other members of the club can also request gifts from other players and it is up to you to either send some or ask for them. These gifts can include experience points and coins which will truly help the members.
Clubs can also join the Country and World Leaderboard where each member can contribute to their standings by winning more matches. The club that gets the highest spot will earn exclusive rewards for its members.
Conclusion
Learning how to play 8 Ball Pool is challenging but it can also be a fun mobile game if you play it with your friend or if you have your club mates with you.
Don't forget to apply the tips and tricks mentioned above especially if you are looking to get free cash in 8 Ball Pool. Download the game today and have fun!