Crossfire is the multiplayer mode map of long-range weapons in COD Mobile. The wide roads, the big alleys, praise the use of snipers and marksman rifles. The main wide road is the one where all the heated fight occurs all the time. There are plenty of other angles as well from where you can seize a shot, without granting the opponents your location.
Any sniper rifle used is fine, but if you want to equip other weapons than snipers, the suggested scope is the tactical one. You can discover this map in the other COD series like Call Of Duty 4 Modern Warfare, Call Of Duty Modern Warfare Remastered, and Call of Duty Online. We have listed some of the best weapons suitable in the Crossfire map that can drive you to victory.
DL Q33
The DL Q33 is one of the most powerful weapons in the Call Of Duty mobile. This is the most suitable and admired weapon in the Crossfire map. DL Q33 offers insane damage of 90 and doesn't dissatisfy you in the accuracy as well, which is 60. In the crossfire map, using this gun brings you an instant kill, if you are able to hit the chest area precisely.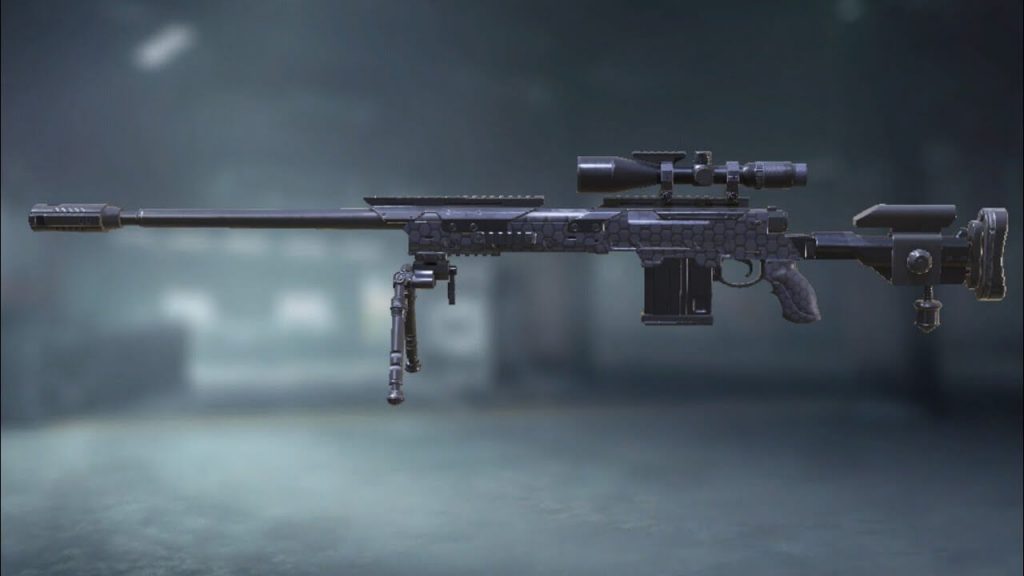 If you get along with its mobility and reloading time, it can outshine any opponent handily. This offers four attachments, scope, FMJ, extended mag, and a stock. After performing all the attachments, the stat glares like this:
Damage: 100
Mobility: 55
Range of operation: 100
Accuracy: 66
Arctic.50
Arctic.50 is in the second spot, after the DL Q33, as Arctic.50 offers damage and accuracy a bit low. You need to reach level 67 to unlock this, high mobility weapon. This offers damage of 85 and accuracy of 55, but the rate of fire is really impressive and can knock down multiple players one after another.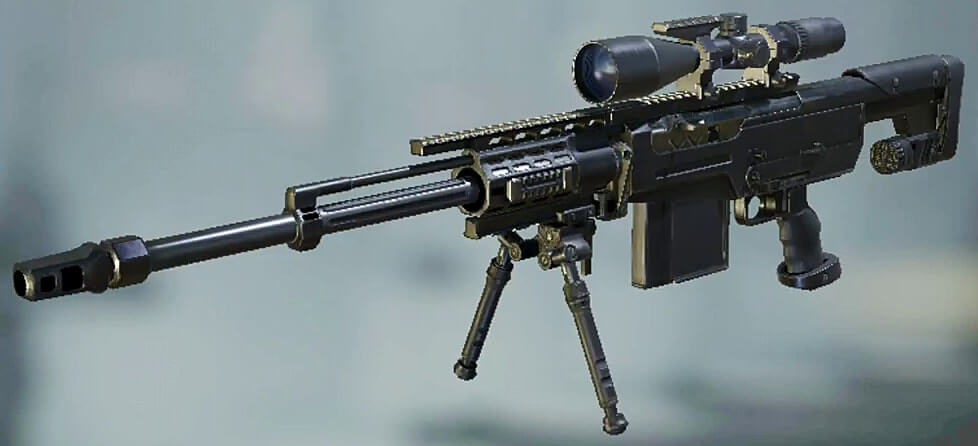 Arctic.50 offers four attachments; the recommended attachments would be tactical scope, FMJ, extended mag, and stock. No wonder this is yet another most admired sniper weapon after DL Q33, due to how mobile, accurate, elevated damage provider this is. After attending all attachments, the stat looks like this:
Damage: 95
Mobility: 60
Range of operation: 100
Accuracy: 58
Locus
Locus offers the highest damage in the entire Call of Duty: Mobile game. But this is in the third position, due to its being less accurate, which is 55. The players can employ this as their primary weapon in the crossfire map, as it offers spectacular damage of 95. You can attain one-shot kill if you are able to target the chest area, or you may have to use 2 shots to get somebody down.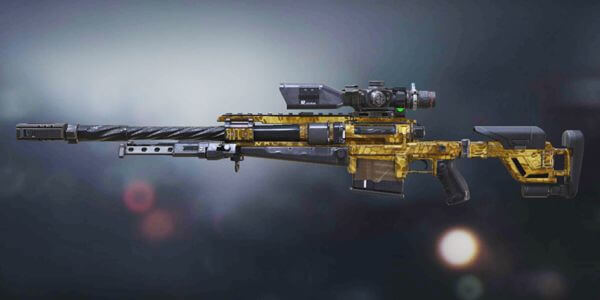 This gun is only accessible through locus weapon crate. This offers 4 attachments, and the best attachments would be ACOG, FMJ, Extended Mag, and a stock. After accomplishing all the attachments, the stats may look like this:
Damage: 100
Mobility: 55
Range if operation: 100
Accuracy: 55
Outlaw
Outlaw is yet another sniper rifle, which can be employed in the crossfire map. This addresses massive damage of 83 and the accuracy of 55; still, it's on the fourth position, as it delivers depressed damage among all the snipers illustrated above. The reason why we recommend this weapon in the crossfire map is, it's highly mobile and quick scope in time characteristics, in all the sniper rifle genre.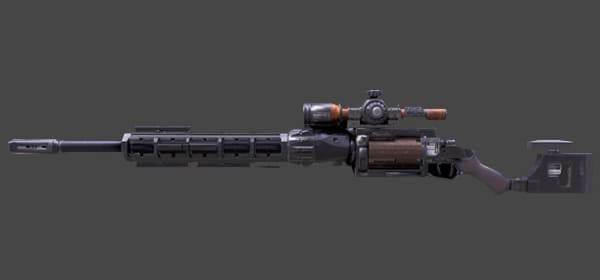 The best attachments for this weapon are default scope, FMJ, extended mag, and stock. After attaining attachments, it operates even satisfactorily. Altogether this is a favorite weapon to utilize in the crossfire map.
Damage: 83
Mobility: 55
Range if operation: 95
Accuracy: 55
Type-25
If you are a player who wants to flank and involve in close combat, this gun is for them. Type -25 is an assault rifle, which has an insane fire rate and can be an ideal choice in a multiplayer game mode. Type-25 has a huge damage contribution and can kill anyone in just 228 milliseconds. To attain kills at 228 milliseconds, you need to hit 4 shots, and out of 4 shots, 2 should be the headshots. And this 4 shot kill is effective up to 9 meters, and beyond that, this effectiveness deteriorates.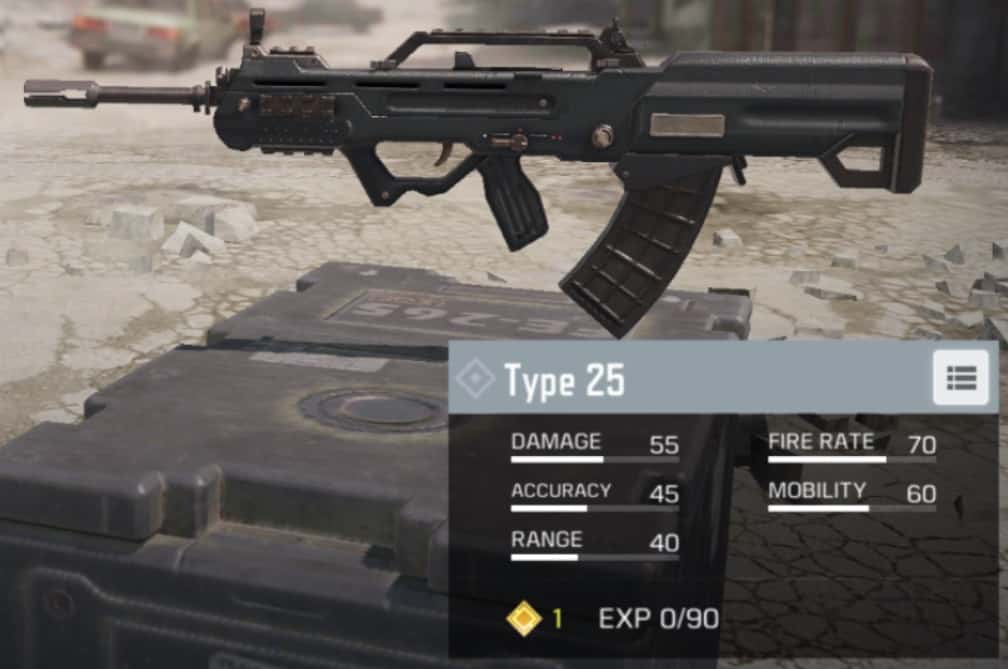 It allows 4 attachments, red dot, extended mag, FMJ, and stock. And after you establish all the attachments, damage and accuracy are improved by 10 points and range improved by 5 points. But overall, this is a great AR in a multiplayer mode, considering its high fire rate and damage in the close range.
Damage: 55
Mobility: 60
Range of operation: 35
Accuracy: 44
Tips And Tricks
If you are not a sniper shooter, don't befall on the main road as you may get shot by a sniper shooter.
As a sniper shooter, check all the angles, corners, and possible obscuring spots for counter-sniper shooters. Or sprint across the lane to fetch a cover and glance everything.
The left side of the province has a raw high ground; it also has a two-story building on the right side of the map. Choose your unusual potential point of operation to surprise your opponents.
The players who want to try shotguns or any additional close-range weapons can find an opportunity in the buildings, which cables the major road.
These weapons also outperform boardwalk realized south of the major street, which is the neighborhood that could be crucial in nonpartisan game modes.
These are the best guns and tips & tricks, that can help you in surviving the Crossfire map battlefield in a better way throughout the match. You can refer to our COD Mobile Maps Guide to find out more about other maps.
Stay tuned with Mobile Mode Gaming (MMG) for the latest COD Mobile News & Updates!