One of the great things about Epic Games Fortnite is just how many platforms it's available on. This in turn makes it available for such a vast audience, especially Fortnite is now available on the mobile versions of the game. If you are adapting to Fortnite Mobile, then you will probably be looking for some tips on how you can become a better player on that particular platform with that in mind, here is a few tips that will get you ahead of the game, and hopefully help you pick up that coveted Victory Royale that may have been evading you so far. 
Practice Makes Perfect – Mastering the Controls on Fortnite Mobile
If you are unfamiliar with playing on mobile, then odds are that you will find playing Fortnite on this platform a bit daunting at first. Not to worry, however, as it is rather accessible. You will notice on the left part of your screen that you will have a joystick that helps you move around. You can turn your character around by tapping on the right side of the screen, and is the same side that you will use to fire your weapon or go to your Fortnite item shop to use your Fortnite items.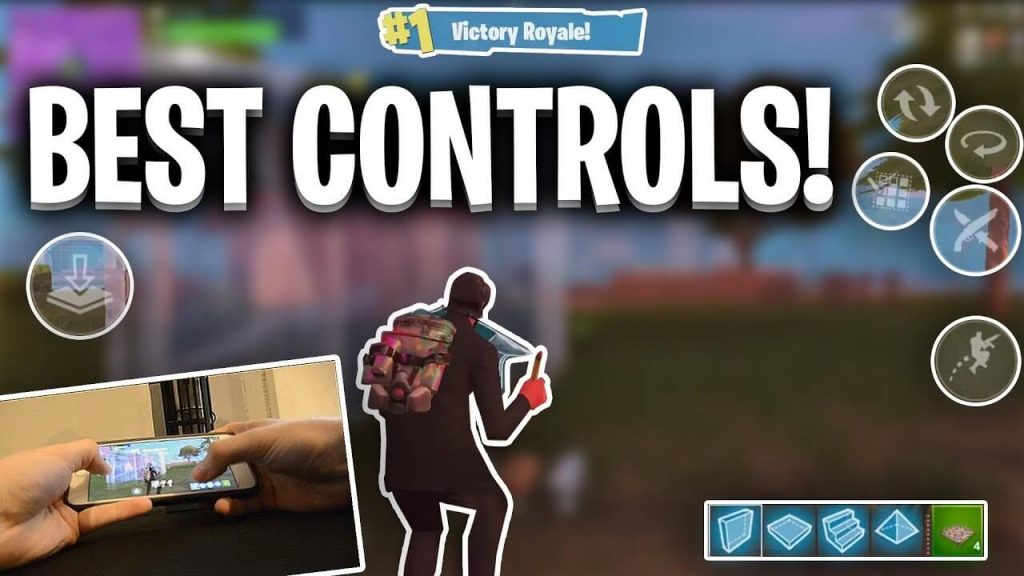 The right side of your screen also has the crouch button, which could be the difference between winning and losing. There's also the essential Jump button, and an icon that offers alternative views for better aiming.
Using Auto-Fire
This isn't required, but it is strongly recommended. By using this preset you will notice a difference in your screen, but it saves you having to press any buttons in order to shoot. This effectively means that whenever a player crosses your path you will only have to make sure that they stay in your crosshairs. You won't have to worry about having to mess around with aiming, as you can just let the game do the work for you. 
Adjust Sensitivity
Since we have a different way of approaching controls as the PC and console versions of Fortnite, there are bound to be some changes that you will need to adapt yourself to. The biggest difference you will find is how the camera works. It feels as if you need to pay more attention here as you are going to be doing a whole lot of swiping on your screen, which feels more difficult to keep control of than using a controller or mouse/keyboard.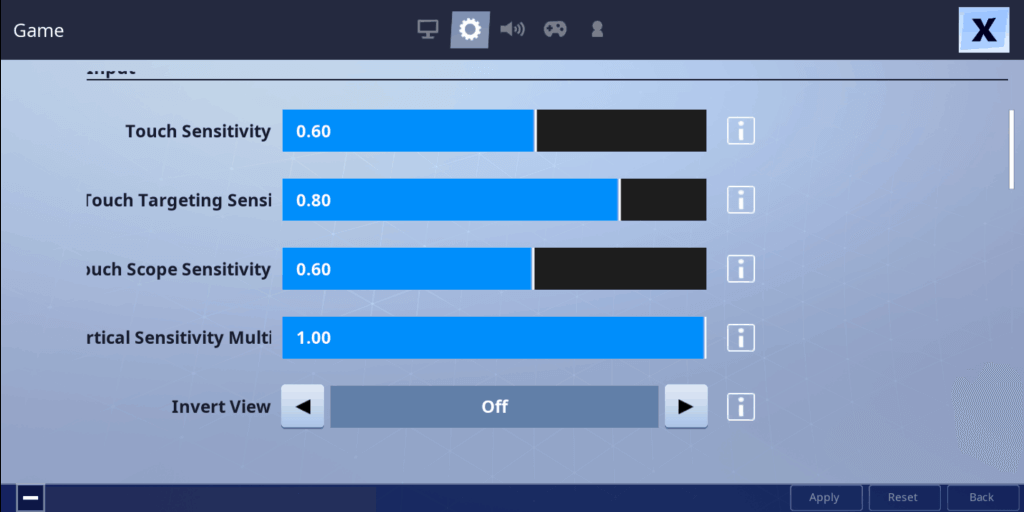 Thankfully, there are a few options available when it comes to adjusting the sensitivity. Ultimately, it's down to you how you play to choose which is best to suit you. Whichever your preference, there are three to choose from which vary on sensitivity.
Using a Bluetooth Controller
You might just find it a bit too fiddly playing using the screen, but there are other options for you to look into. Fortnite Mobile released an update that gave mobile players the option to use Bluetooth controllers with the game, which could work heavily in your favor if you have the chance to do so.
This can make your experience far closer to the console version of the game, which can be a real difference-maker in not only the competitive aspect of your gameplay mode, but the overall ease and feel if you are familiar with playing with the gaming consoles version.
Use the Voice Chat
Teamwork can play a vital role in Fortnite Battle Royale as you may well know already. If you have played any form of an online game, then you will know how important communication can be. Fortnite Battle Royale is capable of providing you with an outlet to practice said communication, by allowing you to use voice chat. So whether you want to come up with a plan of action with your teammates, or just want to talk some smack, then the former can be the difference between Victory Royale and defeat.
With these few tips, you will be a pro in Fortnite Mobile in no time. It may take some time to adjust to using the Fortnite mobile version if you have played the game elsewhere, but it does have features that you can use to your advantage. With the advice above, you should be able to navigate the battlefield on your handheld device with ease.
---
Have you tried Fortnite Mobile? Let us know in the comments section below!