There are so many mobile games on the market today, but most of them are either highly competitive or simply too complex for children to play. But, I discovered My Town Home Family Doll House, and it has become a favorite game in our house.
For parents who are looking for a mobile game that helps with their child's development, I suggest downloading My Town Home Family Doll House. It's a great game for both adults and children alike.
While My Town Home is a simple game to play, you and your kids will surely need help the first few times. Find out what My Town Home is all about, why you and your kids should play it, how to get money or hearts in this game, and more with my guide below.
Playing My Town Home Family Doll House
Tend to Your Garden
Pick the Appropriate Wardrobe
Login Every Day and Get Gifts
Check Your Mail to Receive Hearts and Gifts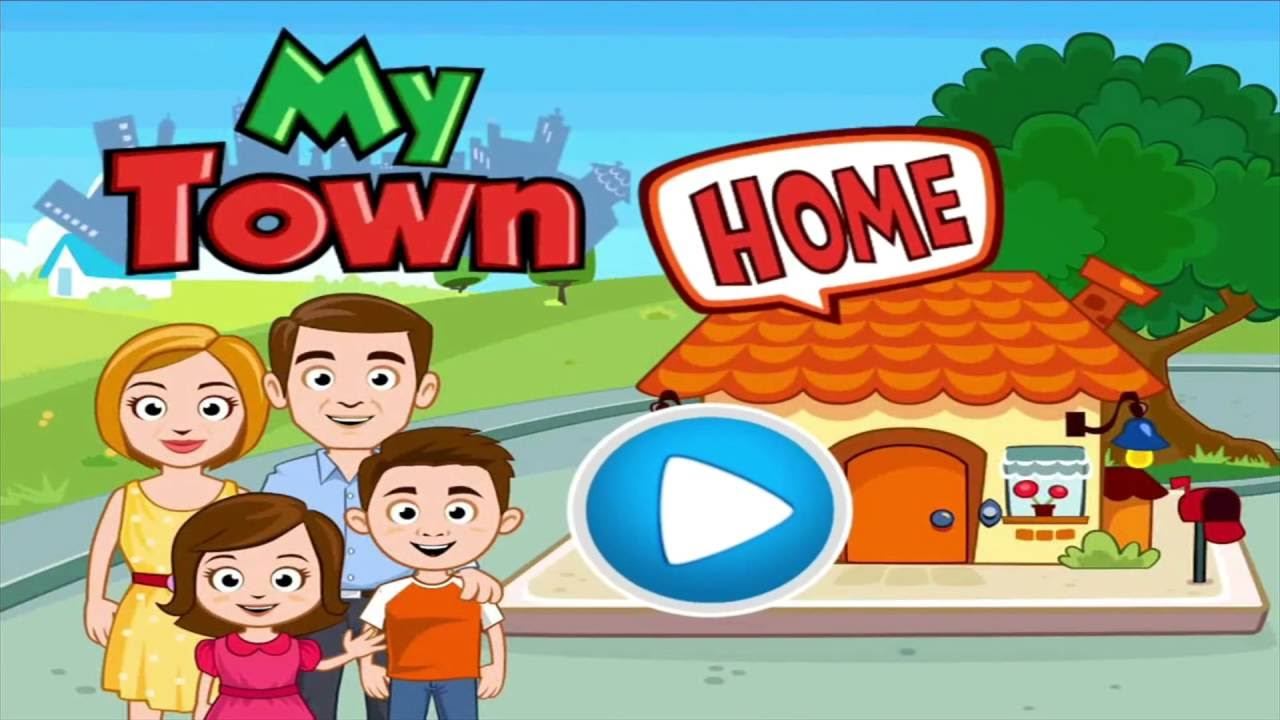 Playing My Town Home Family Doll House
My Town Home Family Doll House is a mobile game developed for both adults and kids to enjoy. For adults, you can create a virtual family and participate in the different aspects of family life.
Kids will also learn different things such as play and responsibility as they continue to learn and discover more about the game.
In this game, I can cook breakfast in the kitchen, dress up my kids with costumes, learn how to garden, play with the children in the backyard, and decorate the entire house with the help of over 100+ items available for use.
In this play-pretend world, kids will also learn new things through fun and interactive games.
Why Play My Town Home
Many parents may believe that playing a mobile game like My Town Home Family Doll House is not a good activity for a child. However, the mobile game is designed for kids to help facilitate their imagination and creativity.
Children will also have a better understanding of how the family unit works. Roleplay plays a huge part in a child's ability to learn about family dynamics. My Town Home enables open-ended play by giving them endless possibilities.
The game is never over, which allows them to constantly tap into their creativity and imagination to keep the game going. This is the reason why my kids and I regularly play My Town Home on my tablet.
Tend to Your Garden
Life in My Town Home mimics our lives in our own home. We do complete chores such as cooking food, cleaning the living room, and gardening.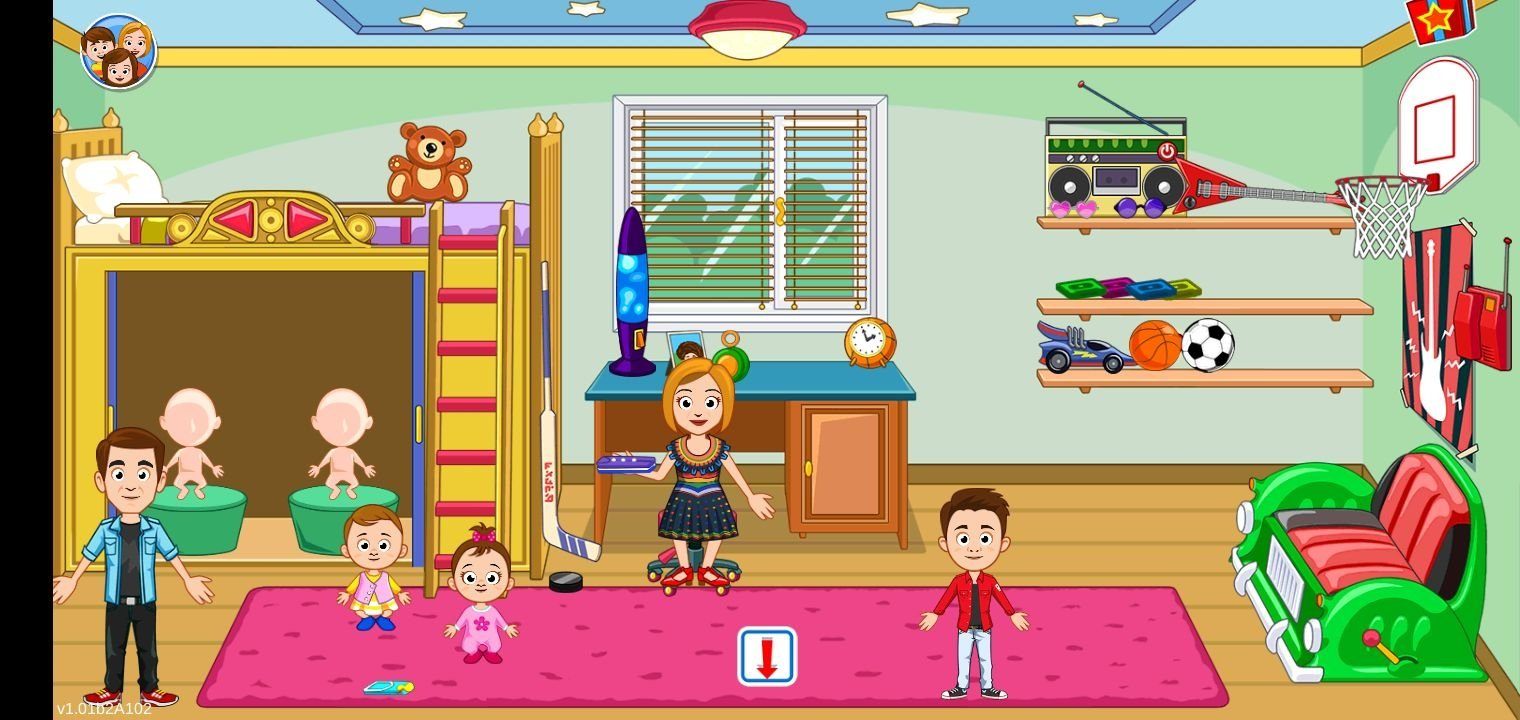 Speaking of gardening, I get to plant different flowers and shrubs around our home. I suggest that you start doing this on the front lawn or in the backyard first. This is the most ideal place to start planting to make your home more beautiful.
Apart from aesthetics, I also get to pick the flowers and use them to decorate my living room. In the backyard where I planted an apple tree, I get to harvest and use it as an ingredient for meals for my family.
There are still many things to do within your garden, but I would advise that you start planting from the beginning so you'll have something to harvest after a few days.
Don't Forget to Water Your Plants
While it is very important that you start planting trees and flowers in your front yard and garden, you still need to take care of it from time to time. Don't forget to water your plants.
I usually do this whenever I log back into the game and when I log out. Watering the plants will help them grow much faster than if you leave them. Make sure that you fill-up the container first with water from the faucet and start watering your plants.
Hold for a couple of seconds and watch your potted plants grow. Watering the plants will allow them to grow continuously. Small plants will only take a few minutes to grow, while the bigger ones can either take hours or days to grow.
Pick the Appropriate Wardrobe
If you already have kids in your family, you'll want to take good care of them. Feed them nutritious food and learn how to choose the appropriate clothes for the occasion.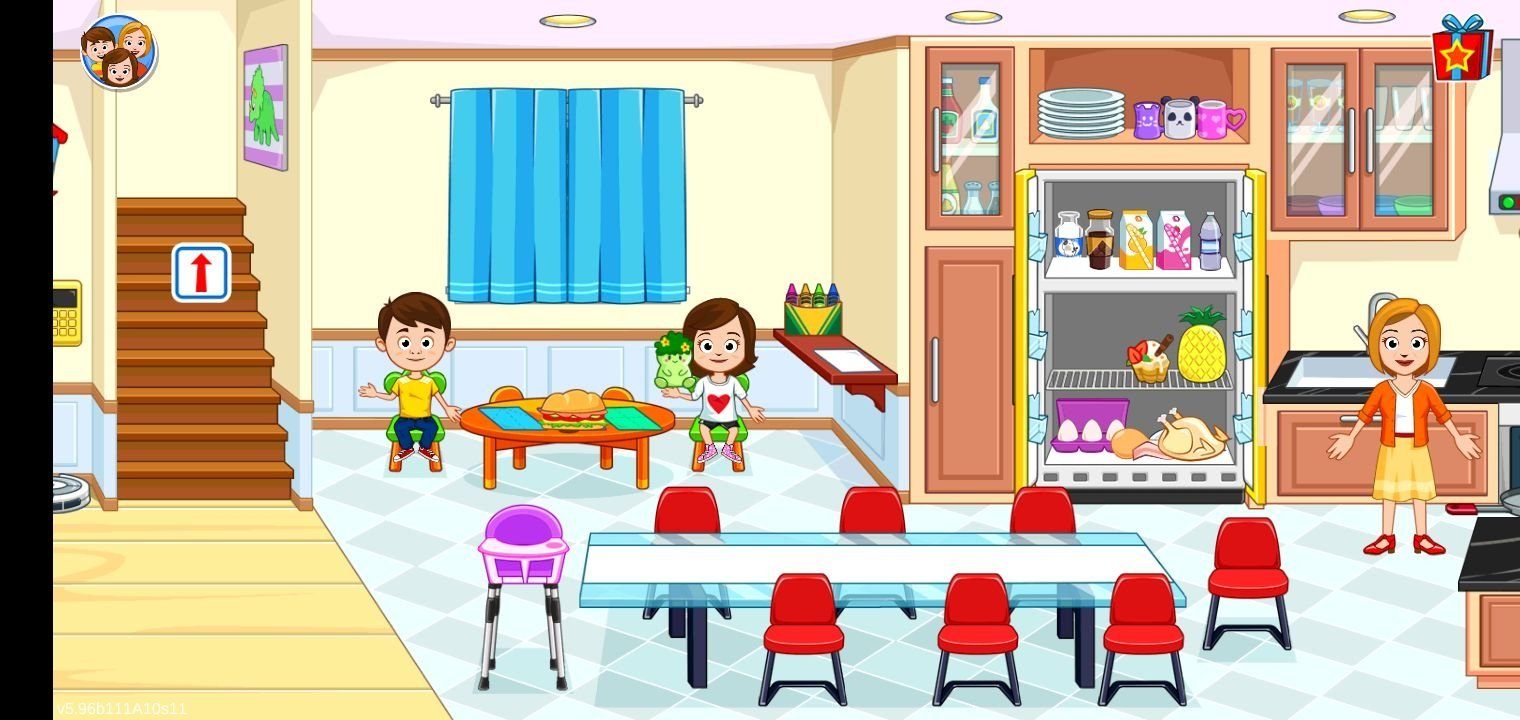 You'll have a wide selection of wardrobes when you go to their room and open their closet to choose the clothes that you want.
You can choose from a long list of costumes ranging from hazmat suits to doctor costumes complete with face masks to protect them from harm.
If you're not going anywhere, you can dress your kids in a simple shirt and pants. You can also dress them in their pajamas if you want to put them to bed.
Play Fun Games with the Kids
My Town Home lets me use my imagination by designing different characters to create my own family, and it even lets me foster other kids. Once done, there's a lot of things to do, but one very important aspect of the family is to learn how to play games.
I always make sure that the kids are busy playing games by either bringing them to the backyard where the trampoline is located or at the front yard where I can see them play while I water the plants.
This way, you keep the children busy and prevent them from getting into trouble. I also try to remember to turn on the radio inside their bedroom to keep them occupied.
Login Every Day and Get Gifts
My Town Home encourages all players to log in and play every day. One way of doing it is enticing the players with gifts through consecutive daily logins.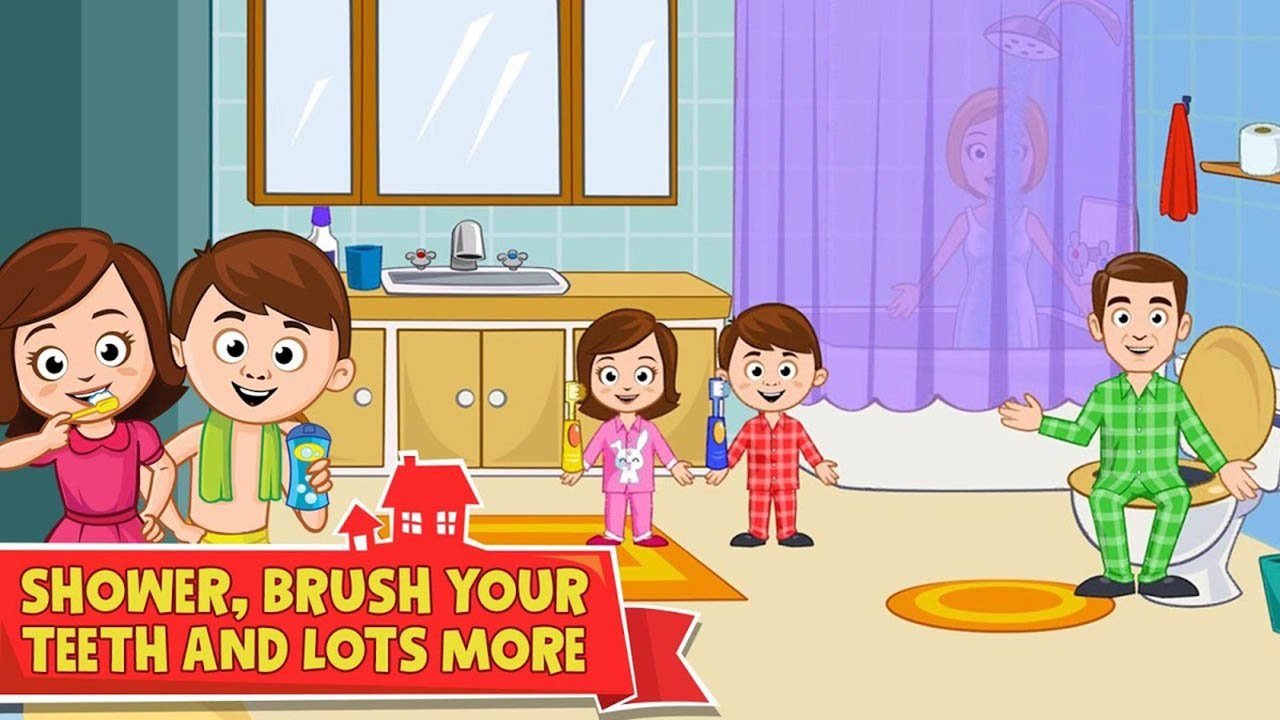 Each day, when I log in, I receive gifts such as cars and money. After logging into the game for the seventh consecutive time, I get the biggest and most expensive gift.
I won't be spoiling the reward here since it's up to you to find out. I highly suggest that you keep on playing in the next few days if you are new to the game to receive these exclusive rewards.
All of the daily gifts are very helpful if you want to expand your home.
Take Good Care of the Aquarium
Apart from the garden and the kitchen, other areas in the house need to be taken care of. Your children can become bored all day, and the best way to keep them happy apart from playing is to get an aquarium and slowly fill it with pet fish.
I've noticed that the kids are far more curious when the aquarium is filled with fish. If you let your child play My Town Home with the aquarium filled with fish, it teaches them to care for animals by feeding them and cleaning the aquarium regularly.
Go ahead, invest in a good aquarium and start filling it up with different kinds of fish.
Check Your Mailbox Regularly to Receive Hearts and Gifts
While you're outside taking care of your garden or simply letting the kids run around and play, you should always check the mailbox regularly.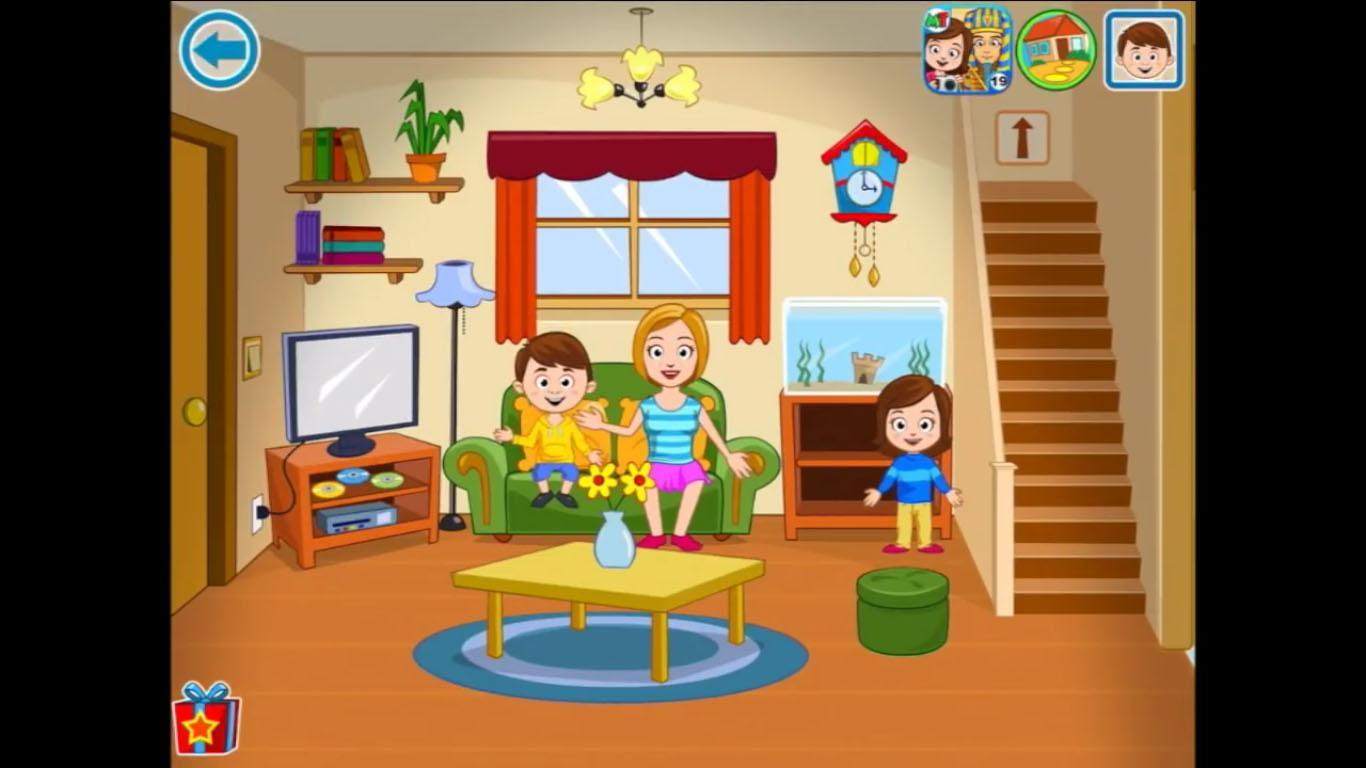 The mailbox contains certain gifts that have helped me in the game. Most of the time, the game just rewards me with hearts. However, there are also times when the game is generous enough to give me gifts.
It does come at random times, so it is best that you check your mailbox regularly to see if you've received these kinds of gifts.
Collect Money or Hearts to Open More Gifts
Every once in a while, I notice that random hearts are floating on the screen. Some can be found perched at the tree in the front yard, while others are found at the garden in the back. I always make sure that I collect these hearts when I see them.
Getting hearts will fill up the meter, and once filled, the game rewards me with a gift box where I can choose which item to receive.
If I'm lucky enough, I can choose a car for the entire family or sometimes small gifts like caps and toys for the kids. You'll find hearts scattered all over the house, so be sure to collect them when you see one.
To Sum Up
Playing My Town Home is like having your own family. Adults can play the game by creating their own family, while young kids can learn household responsibilities and other lessons in life from playing this mobile game.
Create your own family stories today and have fun learning the intricacies of domestic life with My Town Home. My Town Home is now available for download at the Google Play Store and the App Store for all mobile devices.