Do you have a hard time finding a game that's easy and enjoyable? Look no further than what I have in store for you with Bouncemasters.
Bouncemasters is a mobile game by Playgendary Limited where I launch a penguin high up in the air while dodging obstacles and collecting goodies along the way. It's a fun mobile game where I can play to escape reality even for just a few minutes a day.
Check out how to play Bouncemasters, learn where to get diamonds, and more in my guide below.
Practice Your Timing
Collect Chests, Coins, and Diamonds
Spend Coins to Upgrade Your Penguin
Check Out the Daily Missions
Join the Leaderboard and Challenge Other Players
Playing without Ads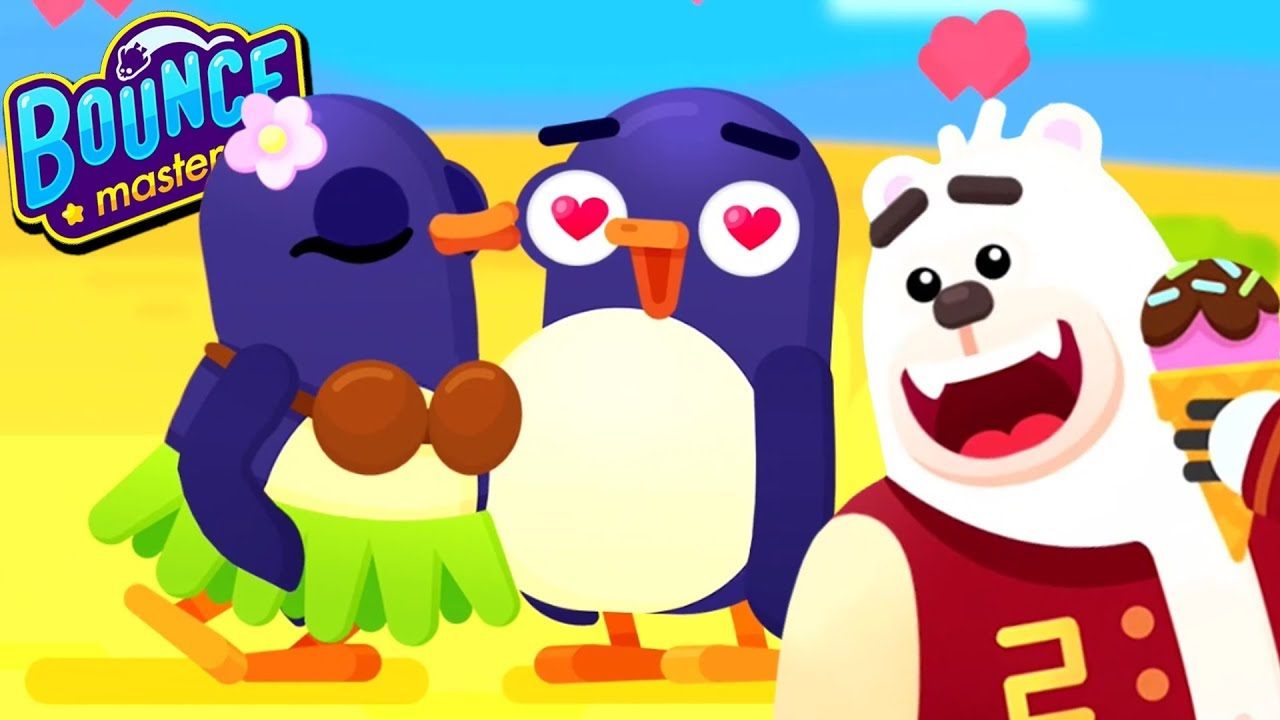 Practice Your Timing
When it comes to playing Bouncemasters, the only real skill that you need to excel in the game is proper timing. I know this might not be the most skill-based game you'll ever play, but having precise timing is more nuanced than just hitting the penguin with the bat at the right time.
You will spend a lot of time practicing hitting the penguin to make it go as far as it can and reach as many gold coins as possible.
The main objective of the game is to get as far as you can while also getting coins along the way.
The only way you can do this is to learn proper timing. Gaining momentum is key to having good timing, and the only way you'll ever know how to gain momentum and accuracy is to practice.
Look Out for Walruses
Now that you know how to launch the penguin as far as possible, it's time to learn a thing or two about what happens after you send the penguin flying.
The penguin will fly a certain distance and as it gets close to the ground, try to spot walruses along the way. Make sure you land on one of them as they help the penguin go even farther. Landing on walruses will bounce the penguin off its stomach and help it gain more distance.
Look out for other animals as well, as they can help you travel more distance by bouncing off their tummies.
Collect Chests, Coins, and Diamonds
As you launch the penguin up in the air, various collectible items are waiting to be grabbed.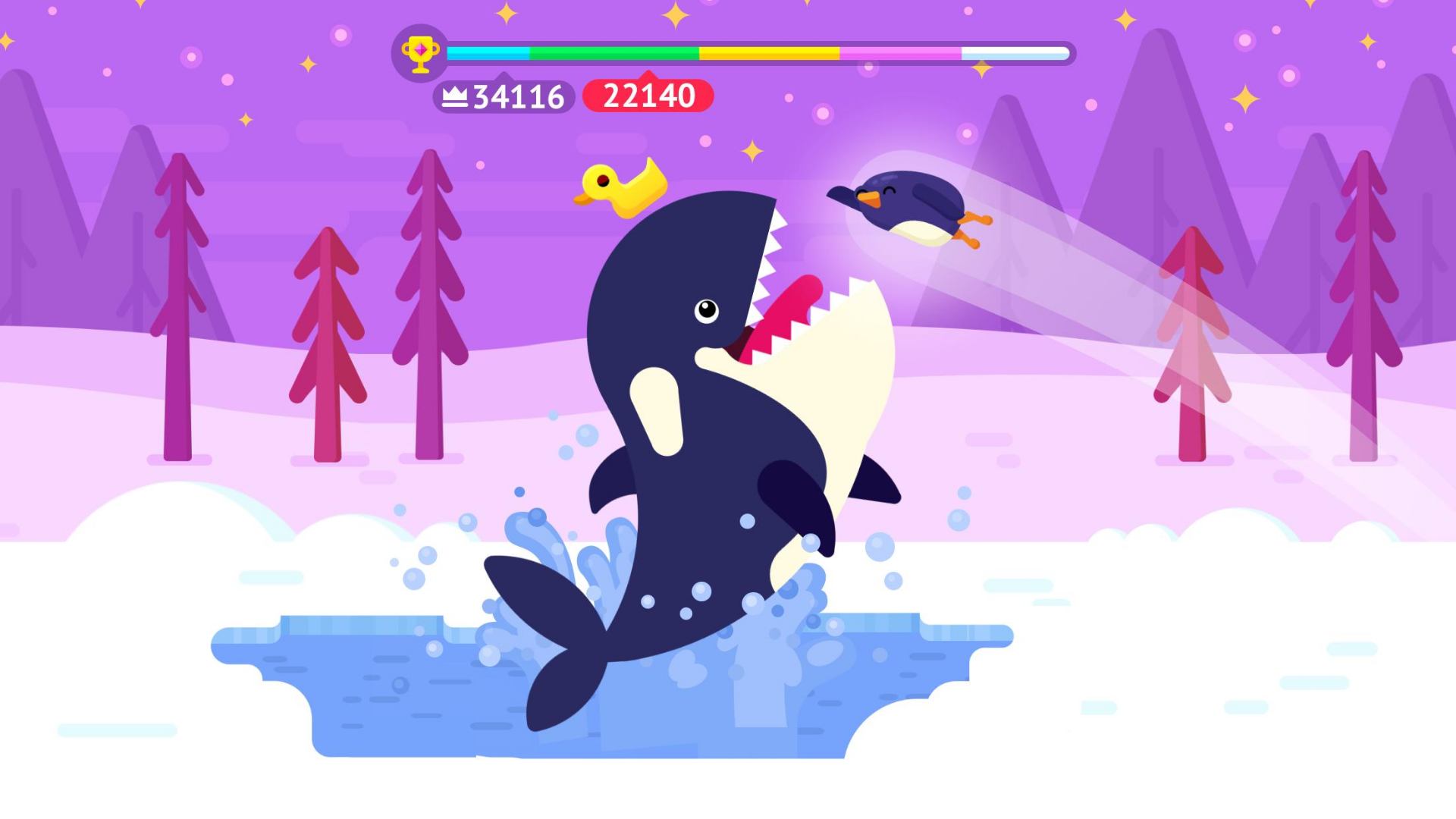 The easiest way to collect them is to make sure you pass through them as you glide in the air. Another way to get these collectibles is to bounce off from the animals.
These collectible items are precious resources that will help you in the game. One of the items is chests that contain random rewards, while gold coins and diamonds will help you with upgrades.
Some items are secretly tucked away from a hidden area, so it's up to you to spot them as you fly through the air.
Earn More by Watching Ads
Whenever I finish a level, the game calculates my score, and I get rewarded with more coins besides the ones I collected. There's another option on the screen where I can double or even triple the number of coins I receive by simply watching an ad.
Watching ads will help you earn more coins, so go ahead and watch those ads. Unfortunately, unless you purchase the ad-free version of the game, watching the ads is unavoidable anyway.
Take advantage of this option to get coins, even if it can be annoying sometimes. It's a good way to support the game without spending your real money.
Spend Coins to Upgrade Your Penguin
Gold coins are the easiest resources to collect in the game. I can easily get them while playing the game or when I log back in every day as part of the daily reward.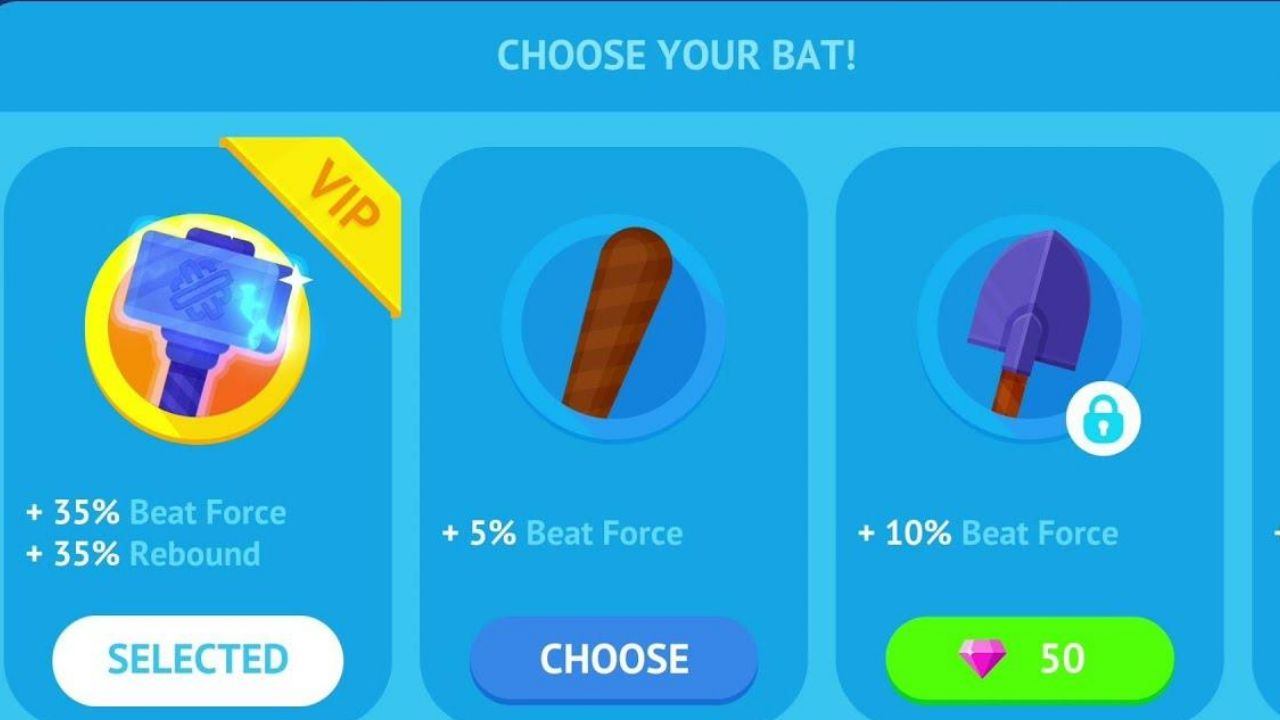 Gold coins are used for upgrading four different abilities in the game. Power makes me stronger, Max Speed makes the penguin fly faster, Rebound helps me bounce more, and lastly, Beat Force helps me launch the penguin much better.
Use the gold coins that you've collected to upgrade these abilities. I suggest that you try to upgrade them in this order – Beat Force, Power, Rebound, and Max Speed.
This way, you get to collect even more gold coins and other resources to maximize all upgrades early on.
Don't Forget to Upgrade Your Bat
Apart from upgrading the penguin, the game also introduces another mechanic where you can upgrade your bat. Upgrading your bat is quite expensive as you will need to use diamonds in the game.
This shouldn't be an issue if you know where you can collect diamonds in the game. Collect as many diamonds as you can while playing the game. I suggest that you use your diamonds wisely by purchasing a bat that is worth 100 diamonds.
The Lollipop bat is a great upgrade as it has extra Beat Force, which can be useful in the game.
Check Out the Daily Missions
Daily missions will provide you with a good amount of coins to use for upgrades. However, you will need to complete these missions first by playing the game.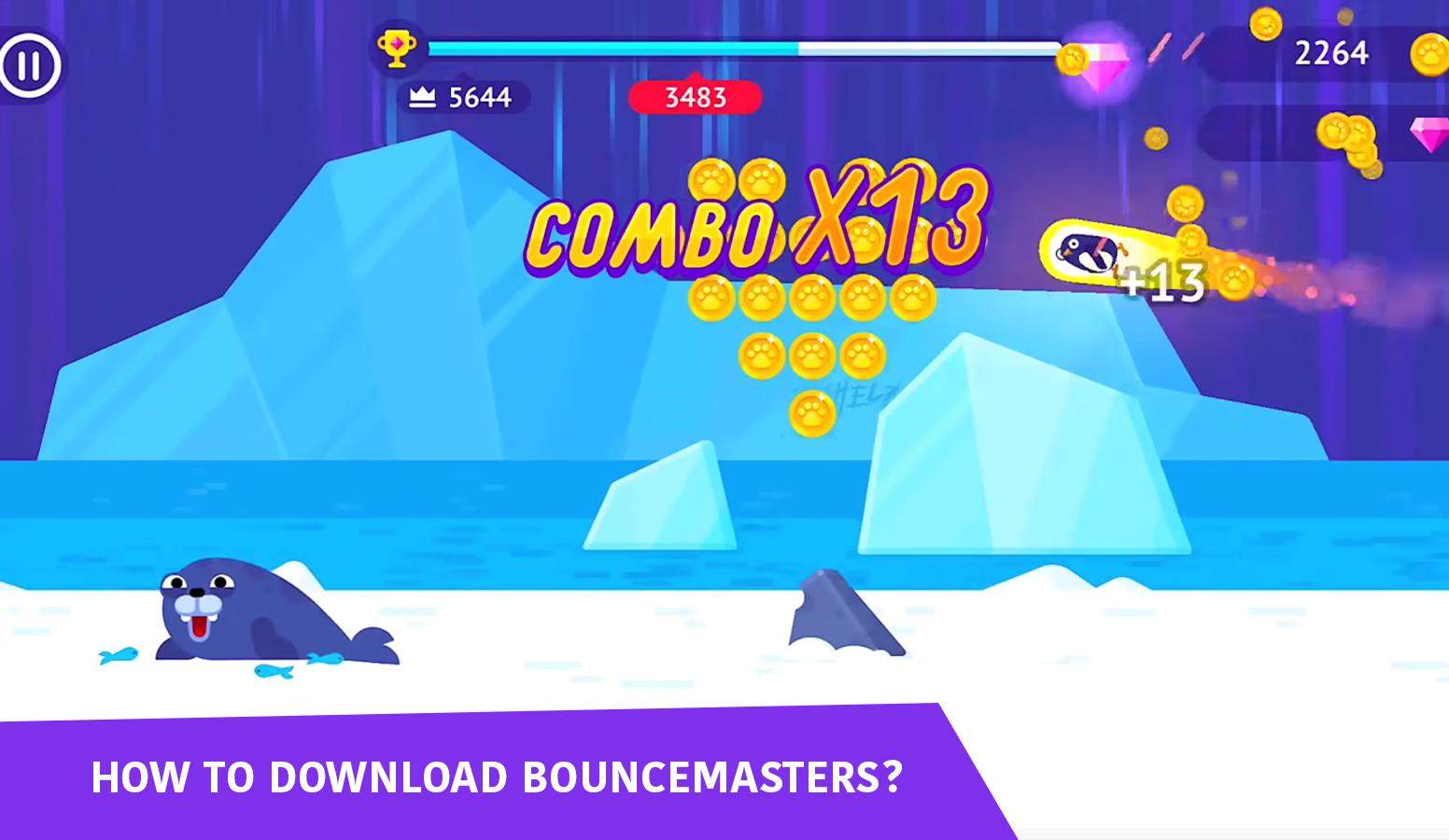 It will take at least a few more games for you to accomplish these missions. I even get more rewards when I complete all of them.
I suggest checking out the Daily Missions tab first before you head on to play the game.
You'll know which ones you can do first and then go on to complete the more difficult objectives.
Follow Them on Social Media
Getting 100 diamonds in the game is very easy to do. Apart from collecting diamonds while playing the game, the alternative way to earn diamonds in the game is by simply following them on their official social media page.
Check out their official Facebook page and give them a "Like". Make sure that you are logged in to the game using your social media credentials, so it is much easier to collect the rewards from following their official pages.
Check out the official Bouncemaster Instagram page as well, and you'll receive 50 free diamonds from following them.
Join the Leaderboard and Challenge Other Players
When I was able to break the 25,000 ft barrier in the game, I thought that I finally beat the game. Of course, I celebrated my victory only to find out that this was just the beginning.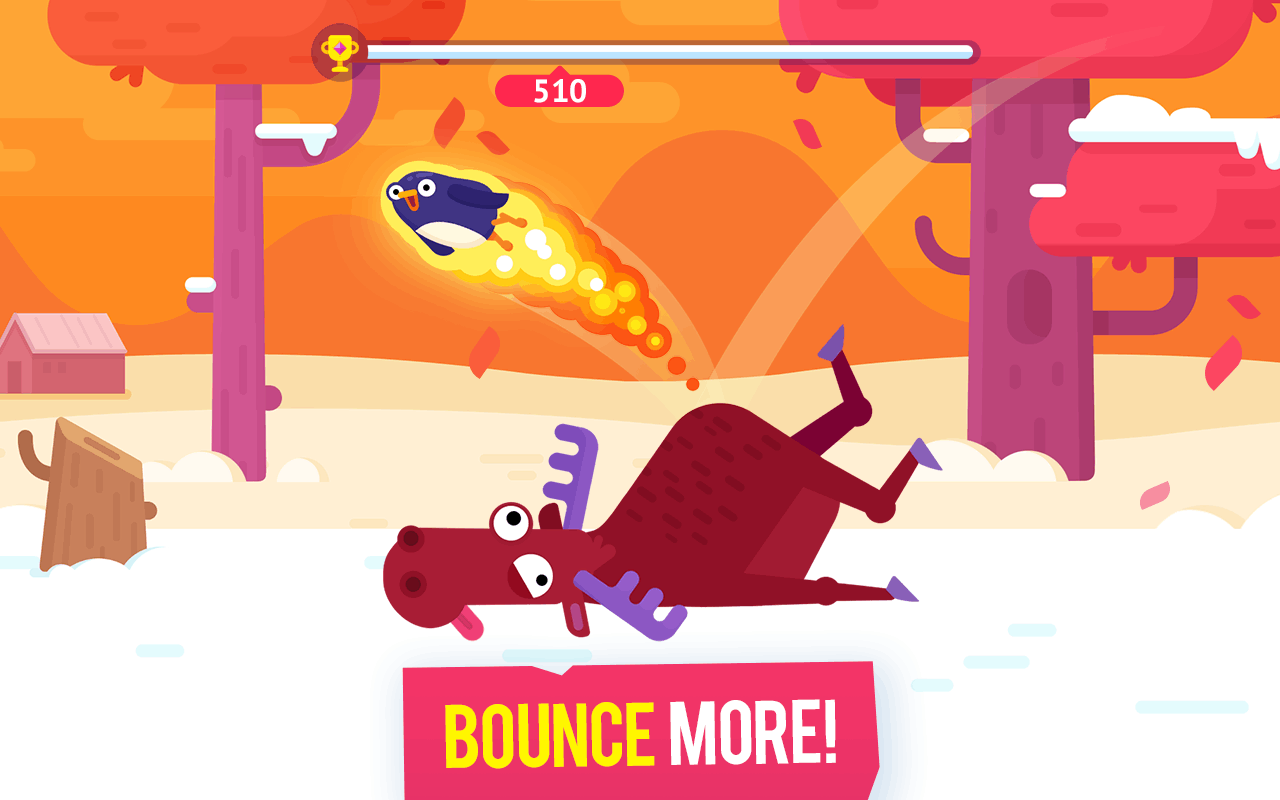 Beating the 25,000 feet barrier was a turning point in the game. I may have beaten the game, but it was time to challenge myself by joining the leaderboard and thousands of other players.
This is where the game gets exciting as I get to see how good I am at playing.
I can check who is at the top of the leaderboard through its scoring system and see where I am against thousands of players.
Focus on Upgrading Attributes
Joining the leaderboard and realizing that you are part of a community of hardcore players who want to be the best in the game can be very titillating. Many players often feel the pressure to do better.
This can be very stressful for a lot of new players. I suggest that you keep your cool and focus on upgrading attributes instead. Once you upgrade all attributes to 100, you'll be on equal footing with the rest of the player base.
This time, it's now time to own your skill and strategy, which entirely rests on you. Remember, the best way to victory is to practice.
Playing without Ads
Ads are integral to the game's success. I don't mind playing the game with ads since I know it will help the developers to earn money. However, for those who are not fond of seeing ads in the game, you can disable it by getting a subscription.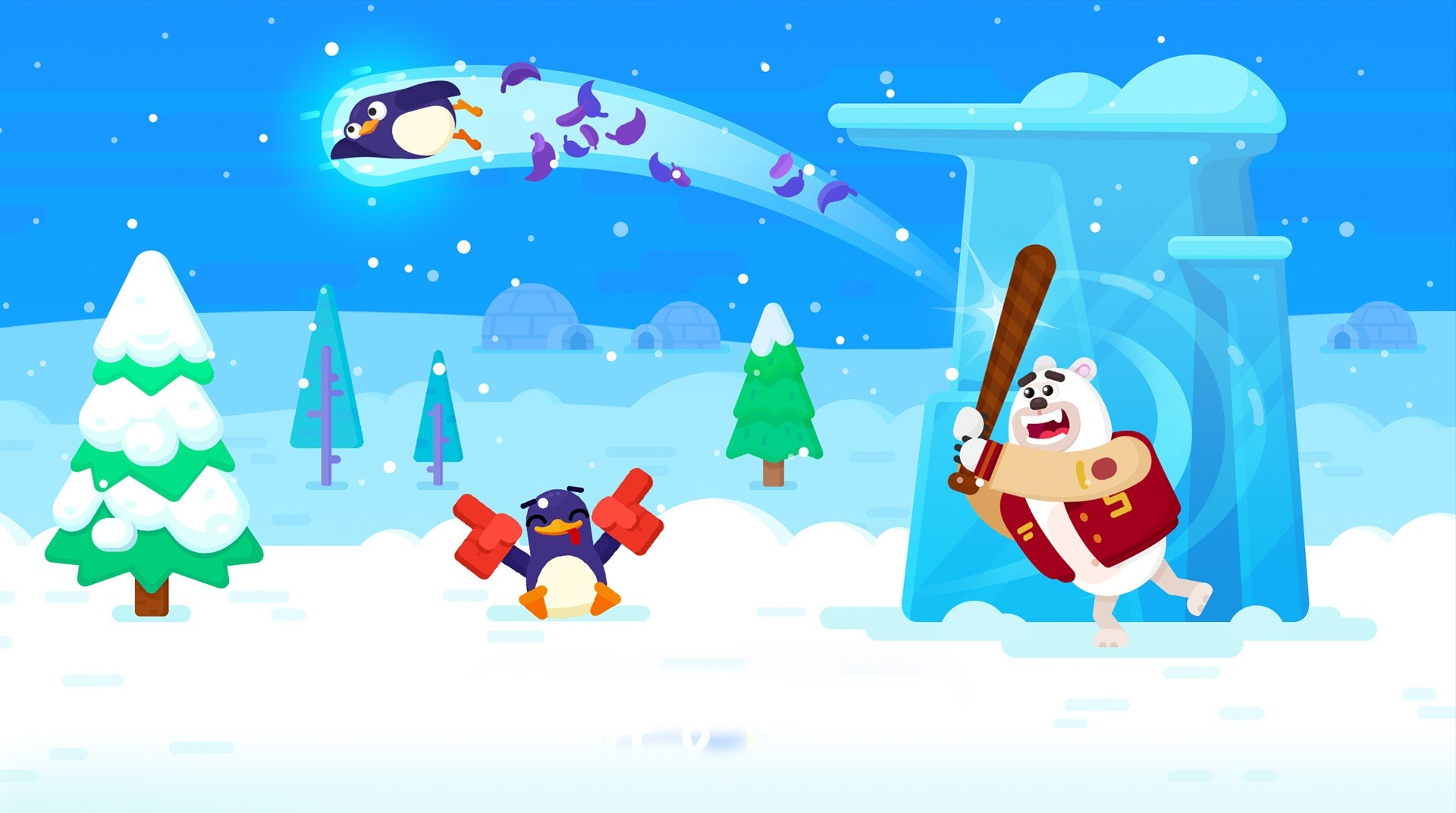 You won't be able to receive the rewards from watching ads but having the subscription will cover all the necessary resources to make your upgrades.
Another good way of playing without ads is to turn off your WiFi or disable the internet on your phone. This will immediately remove all the ads, but you also won't be able to get the rewards from watching ads.
I still would suggest that you keep the ads on to get the rewards and disable them once you have collected them all.
Subscribe and Get More Freebies
You'll get more than what you've bargained for when you opt to pay for the subscription. You get 100 diamonds every day when you log in to the game. This alone is enough for you to get the best bat in the game and even get the new ones as well.
There are a lot of bats to choose from, ranging from Guitar to Kitty. All of which will have stats that will help you in the game.
The Guitar bat will give you 30 percent more Beat Force and 25% more Max Speed, while the Kitty bat will give you around 30% Amazing Kick and an additional 25% Rebound.
Conclusion
Learning to play Bouncemasters has been quite fun but discovering new techniques and challenging other players on the leaderboard is even more exciting. With the help of the tips mentioned above, I hope you'll get to the top of the leaderboard and be the best in the game.
Check out Bouncemasters on the Google Play Store and the App Store for all mobile devices.