Hello Mobile Gamers, Hot Chocolate Games is going to release its new mobile game 'Grobo' on 10th October for mobile devices. Grobo is a 2D puzzle game in which you explore the world of Megatropolis while manipulating the gravity to overcome hazards and obstacles. Have a look of Grobo trailer below.
The story of Grobo is based on a cute little Robot 'g.R0b0', who awakens unexpectedly in a Megatropolis Museum, beckoned by a mysterious voice in its head to travel to the outermost layer of the world. In its surroundings no sign of life has remained, all that is left are the obstacles and the dangers amongst the vacant, labyrinthian mega-city. g.R0b0 now goes on a journey to find out to whom that voice belongs, what happened to Megatropolis, the people, the other robots, and above all to find a friend.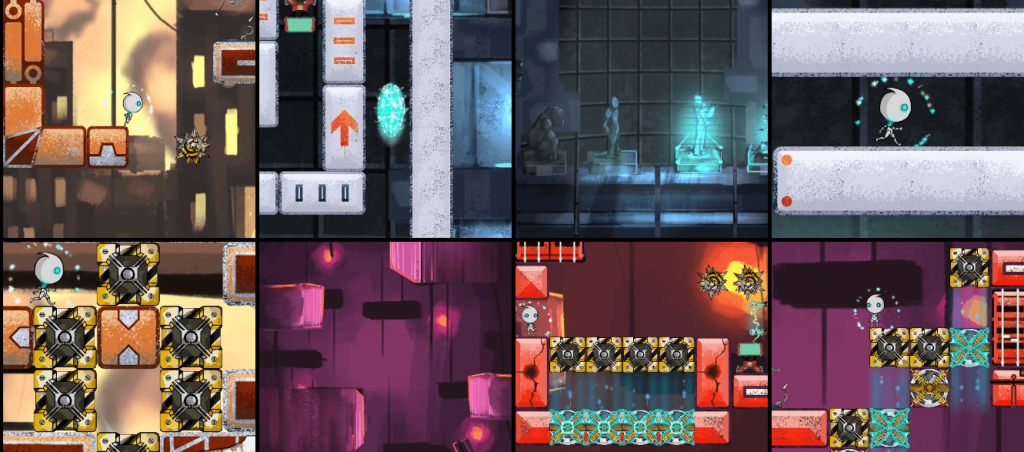 There are 48 levels to complete in Grobo, each level has a variety of hazards and traps which makes the game more interesting for the players. Your aim in the game is to find out what happened to all the people and try to get everything back as it was earlier. So get ready for 10th October to go an adventure with the Cute Robot. In the meantime, you can visit the Official Website of the game.
Also Read: Top 5 Upcoming Mobile Games of 2019 You Should Keep An Eye On!
Stay tuned with Mobile Mode Gaming (MMG) for the latest Mobile Gaming News & Updates!