There's a game that I like to call a real-life truck simulator that allows me to experience what it's like to become a truck driver and run a business driving trucks.
Truck Simulator: Ultimate is a mobile game developed by Zuuks Games where I get to drive large trucks, run and manage my own business and build my company from the ground up.
I can purchase 32 different types of trucks, hire employees to establish my company, enjoy realistic weather conditions, and hundreds of radio stations while driving. Check out this guide on Truck Simulator: Ultimate and learn how you can play the game, how to earn money, and more.
Earn Money by Driving
Hire a Driver
Try Adjusting Your Settings
Follow Traffic Rules
Have Extra Cash Before Purchasing a Truck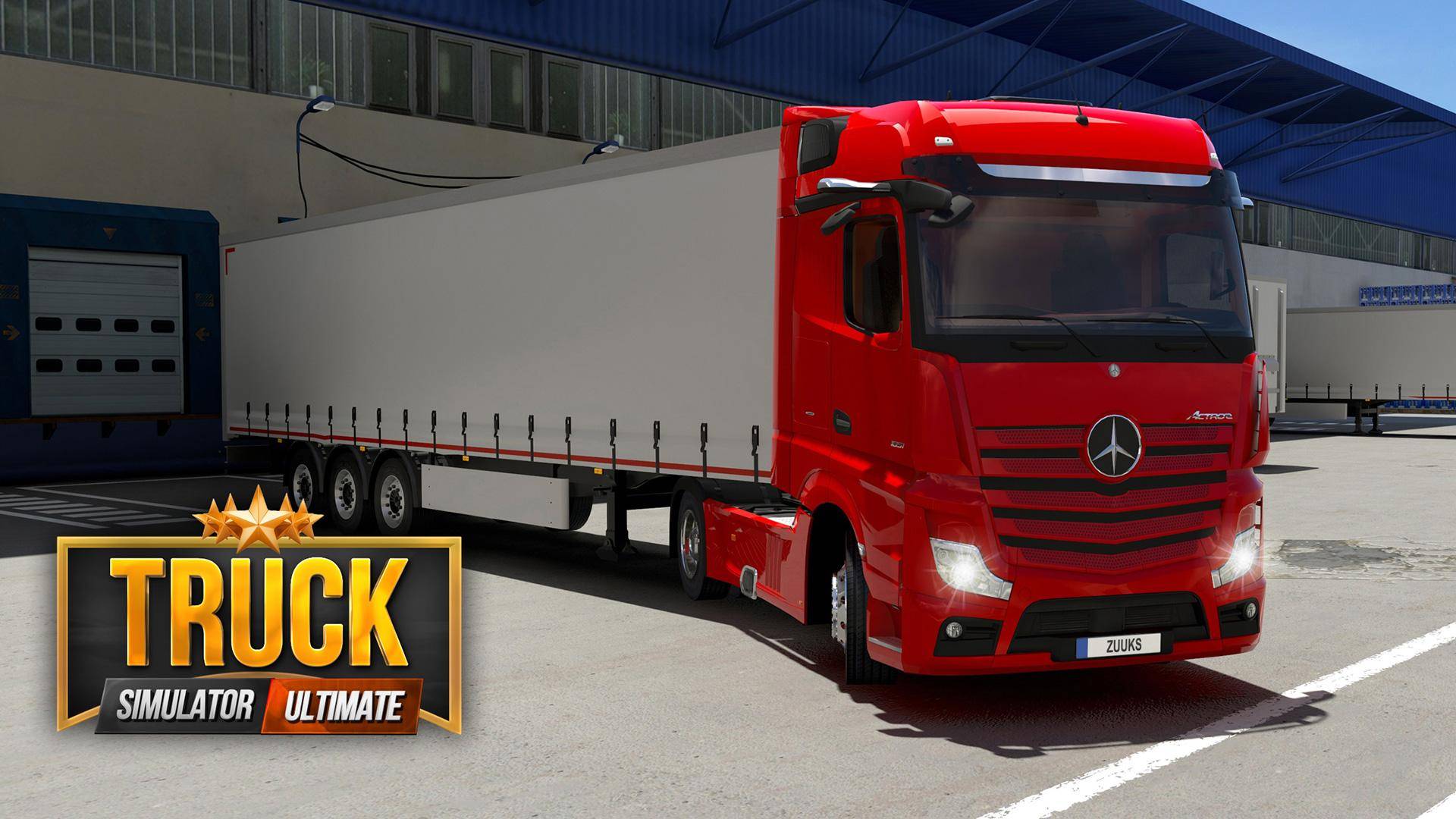 Earn Money by Driving
Truck Simulator is a very simple game to play. There's not a lot of complex mechanics nor a textbook of rules to follow. The only thing that I needed to do was take different assignments, drive around town, and accomplish those goals.
The game is all about making money through driving around town. There are many ways to earn money in this game but the most effective way is to work through a payload.
You'll need to escort or bring the payload to the destination as stated in the objectives and you'll earn money as soon as you drop off the payload. It's that easy. While this is the most basic method of earning, it is also the most effective way to do so.
Go ahead and try it out to see how much money you can earn.
Double Your Money
Now that you know the most basic way of earning money in Truck Simulator, I'll let you in on a secret. At the end of each goal, you'll have the option to watch an ad. I know that ads don't have a good impression on mobile gamers but hear me out.
Play the video ad at the end and wait until it finishes. You'll be surprised to know that the amount of money that you earn for that mission will be doubled once you watch an ad.
It's a good way to maximize your earnings and it also doesn't hurt that you'll only have to watch a more or less 30-second ad and you'll have this amazing reward in the end.
Hire a Driver
There are a lot of other options for you to earn money in this game. Apart from doing the missions yourself, you can also hire another driver to finish other jobs for you.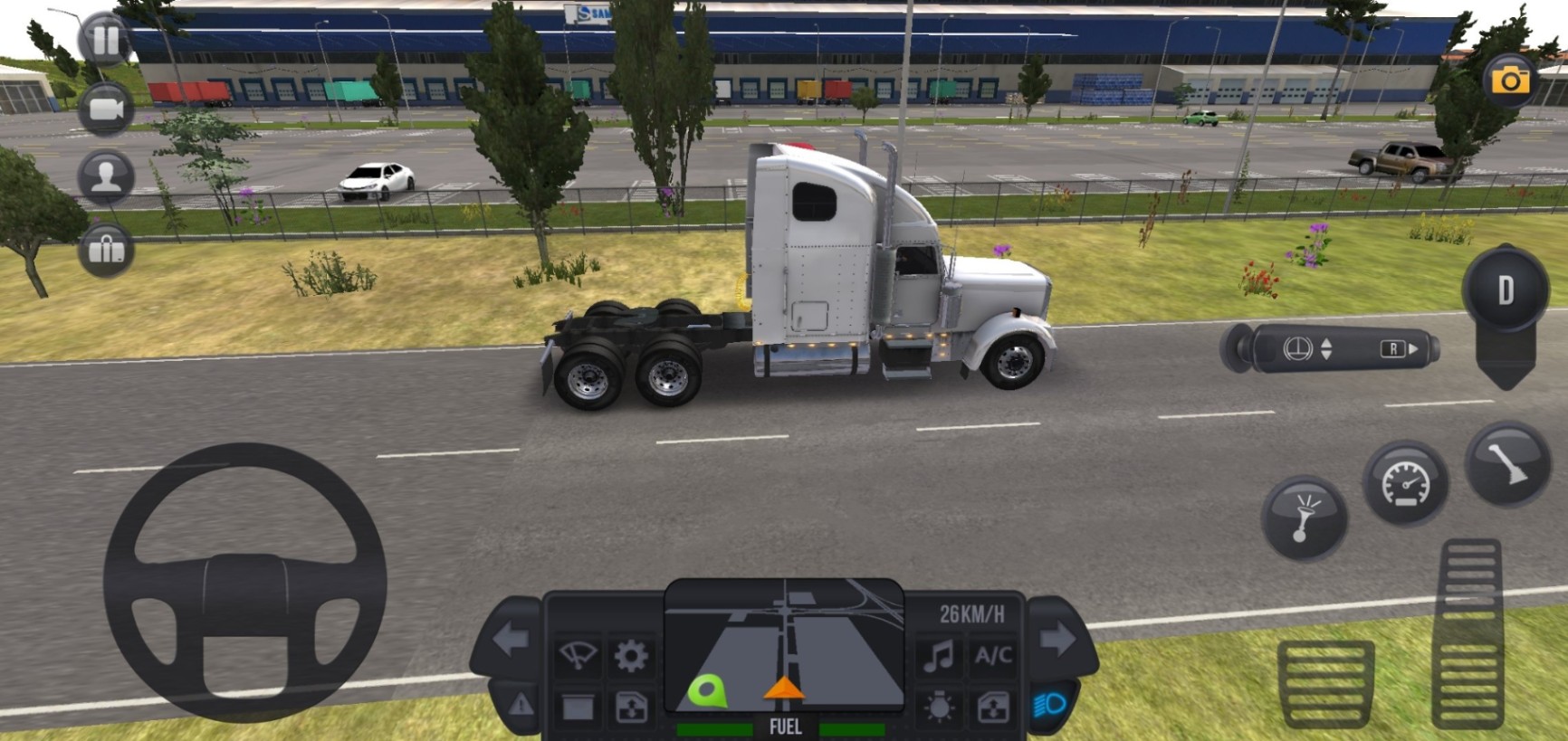 Hiring a driver would mean that you get to cover more ground and finish more missions to earn even more money.
Of course, I always make sure that the driver I'm hiring can handle the job so I typically assign jobs that are also very easy to finish. I keep the more complex jobs to myself so I get to earn more in the long run.
Drivers become available once they finish the job so be sure that you have a lot of other drivers working at the same time so your income doesn't stop.
Try Spin and Win
Aside from doing different jobs and hiring different drivers, a good way to have a steady income is by playing other mini-games found in the app.
One such mini-game is the Spin and Win where you get to spin the wheel and win different amounts of money. I suggest playing this mini-game when you log in to play. You'll also get extra spins when you watch an ad and even get the chance to earn some extra money.
Play this mini-game right when you log in and right when you are about to log off.
Try Adjusting Your Settings
There's a calming feeling when you're out doing jobs while driving out in the open. The scenery and the long road ahead of you is an experience that you can relate to especially if you are fond of driving around.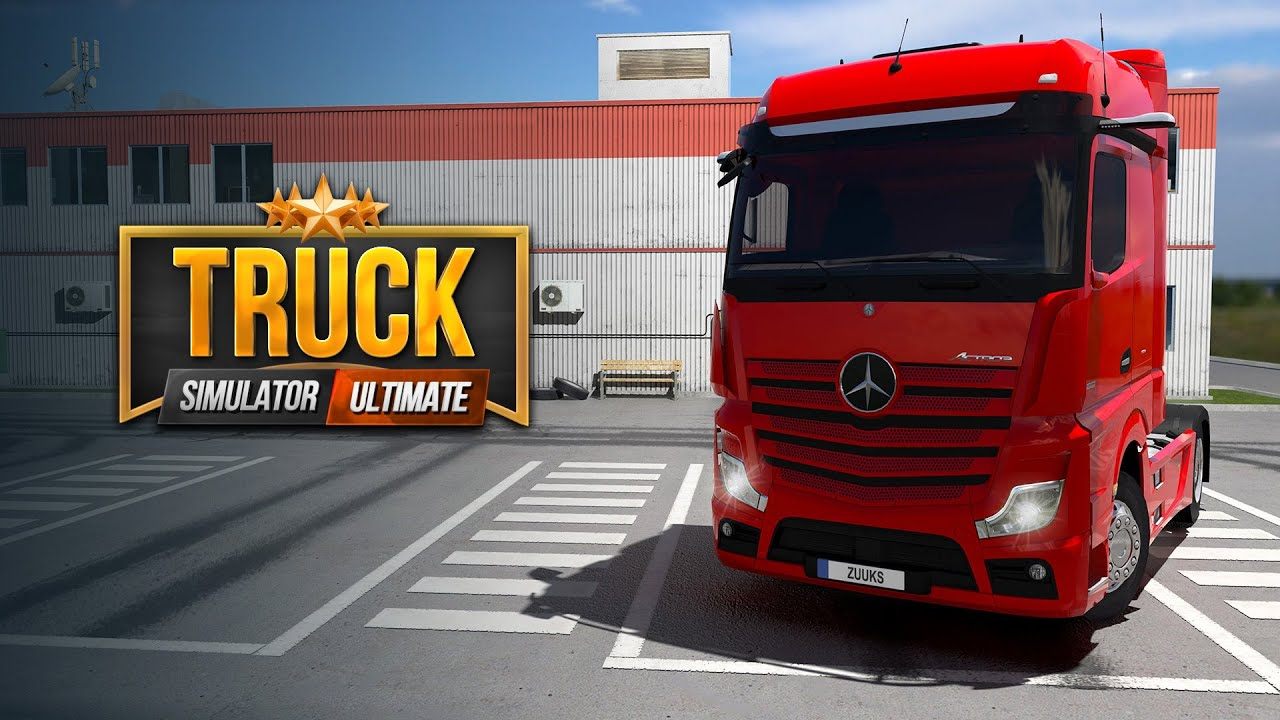 This is what I like about Truck Simulator as it simulates the actual driving experience where I get to enjoy the scenery. What better way to boost your experience is by adjusting the settings to your liking.
If you are fond of driving with music on, go ahead and modify the setting and enable music to be played while you're driving. Increase the quality of the graphics as well to fully immerse yourself with the experience.
Check out the different camera angles and see which ones fit your style. Try to emulate the exact feeling of driving by adjusting all the settings in the game.
Drive Around for a While
The best experience in playing Truck Simulator for me is when I get to drive around. Sure, the jobs and missions in this game make it interesting but the most authentic experience in playing this game for me is all about the highway driving or driving the dirt roads.
Truck Simulator offers some of the best experience in driving so make sure to drive around for a while before you start your missions. It also helps you get familiar with the location and even get to discover some shortcuts along the way.
You'll also learn more about the rules of the game including some traffic rules and some tricks on how you can finish jobs as fast as possible.
Follow Traffic Rules
As much as I enjoy driving around without having to worry about traffic in this game, there are still some rules that you need to follow. Traffic rules are still in place within the game so you will need to follow them like in real life.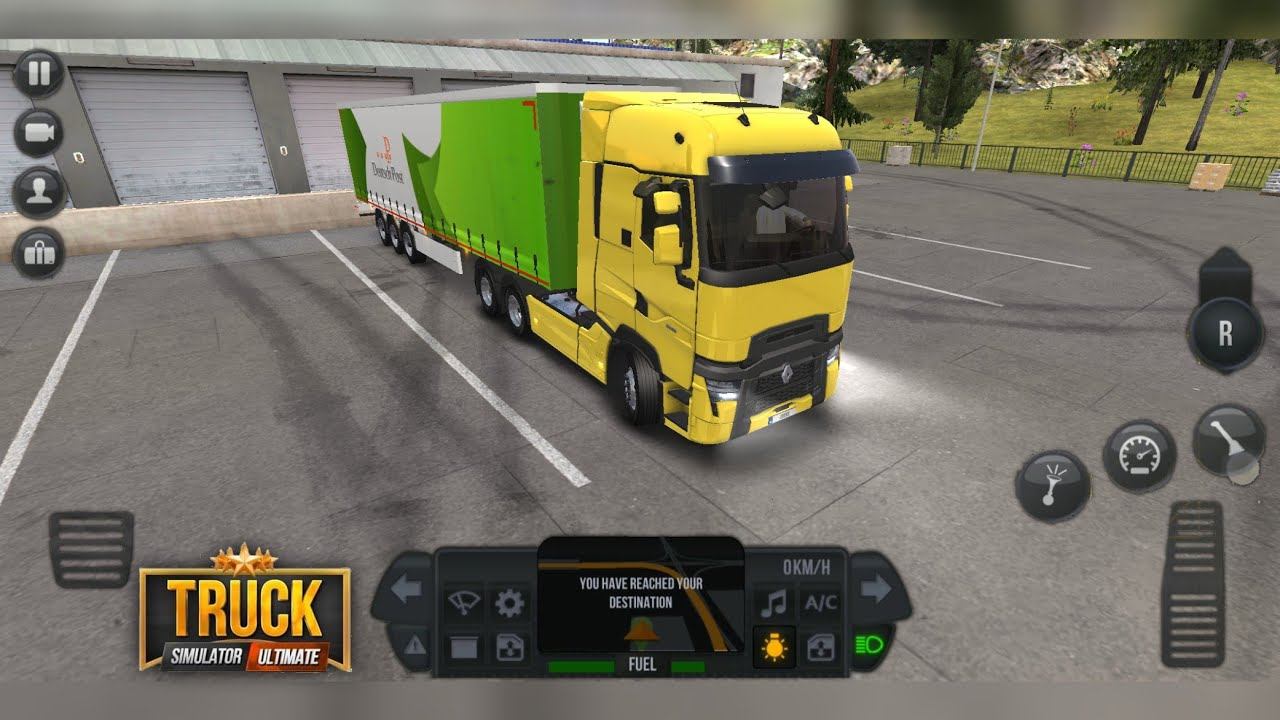 Always make sure that you keep a close eye on the speed limit sign on the road or run the risk of getting pulled over by the cops and get ticketed for speeding.
Of course, don't try to run red lights or you'll end up causing mayhem on the road and you will get a fine. Use your signal when you want to change lanes and don't ever try to crash your truck into some cars.
While this is just a mobile game, the same rules still apply as in real life so be sure to follow them.
Check Your Surroundings
Driving in Truck Simulator is pretty much very similar to driving in real life. You need to be very aware of your surroundings especially when you're on the highway.
It can be confusing knowing where you need to turn or where you want to go next but try to open up the map or look at the screen to see your surroundings. Try not to make sudden movements as it will cause other cars to hit you and you'll get into an accident.
There are also some random events that can happen on the road such as an accident or traffic which can delay your goal so be sure to check your surroundings and see if you can avoid getting stuck in traffic.
Have Extra Cash Before Purchasing a Truck
It goes without saying that buying your first truck can be a very exciting milestone within the game. It is such an accomplishment on my part to be able to finally purchase a truck of my own and start running a business.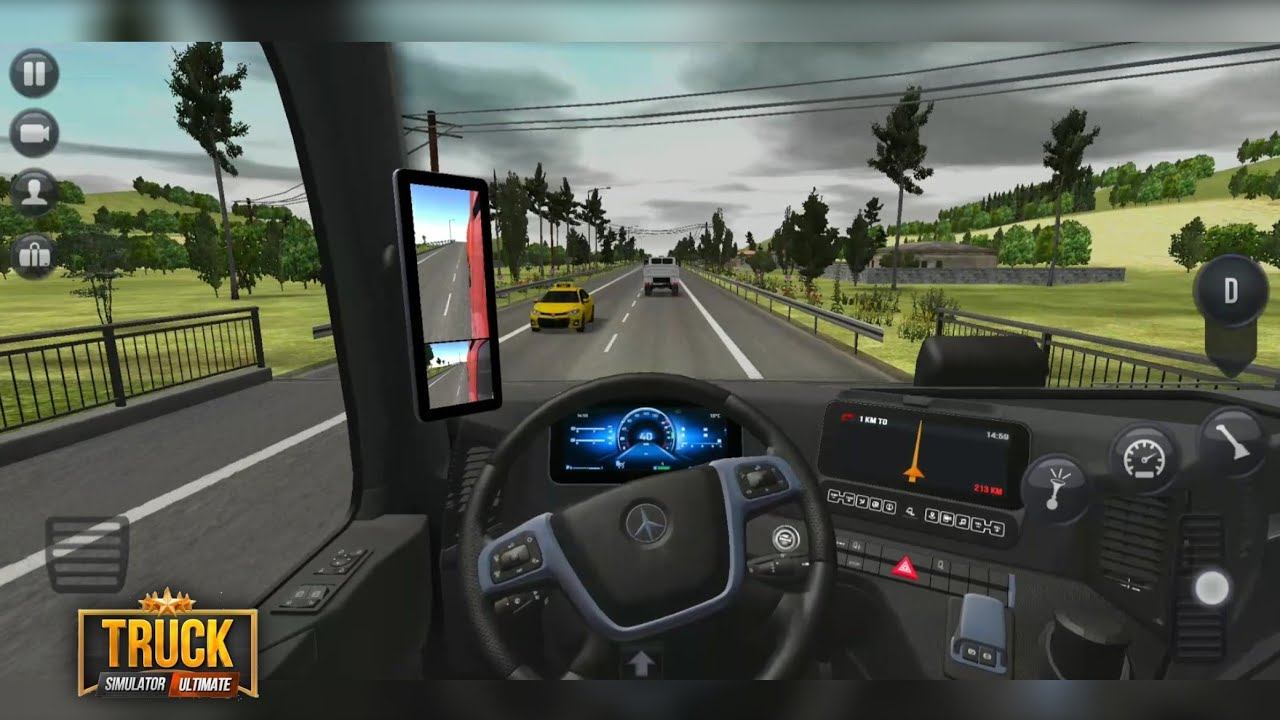 However, there are pitfalls to purchasing a truck right away. You might end up having little to no money in the long run if you do it right away. Make sure to have extra cash first before you purchase your first truck.
This extra cash will give you some leeway in the game especially when it comes to damages and gas.
Take more jobs first and make sure that you have enough savings so you won't have to deal with this kind of problem.
Upgrading Your Garage
It's nice to see that you're slowly able to afford a lot of things that will make your life as a driver a lot easier. One of which is the garage.
It's another milestone that many players are proud of as it allows us to park a spare truck inside and see the accomplishments that we've achieved in the game.
Upgrading your garage means getting extra space to accommodate more trucks.
Conclusion
Truck Simulator: Ultimate is an addicting truck simulator that features some of the most authentic driving experiences on mobile. It's a fun game to play when you want to chill out but still be competitive enough with all the goals and accomplishments to be achieved in the game.
Be sure to apply the tips I've mentioned above to get the best experience while playing the game. Truck Simulator: Ultimate is now available on mobile through the Google Play Store and the App Store.