Wanting to improve your talents as a billiards player can be challenging if you're lacking basic skills or a pool table to play with. Fortunately, there's a lot of mobile games that can let you enjoy playing billiards and improve your talents.
Pooking – Billiards City is a great billiards game to download on your phone today.
In this guide, I'll teach you what the game is all about, where to download, how to get better, where to get money in the game, and more.
A Modern Billiard Game on Mobile
Play the Single Player Mode
Keep Practicing
Defeat Your Opponent and Get Money
Look for the Imaginary Aiming Line
Take Your Time in Making the Shot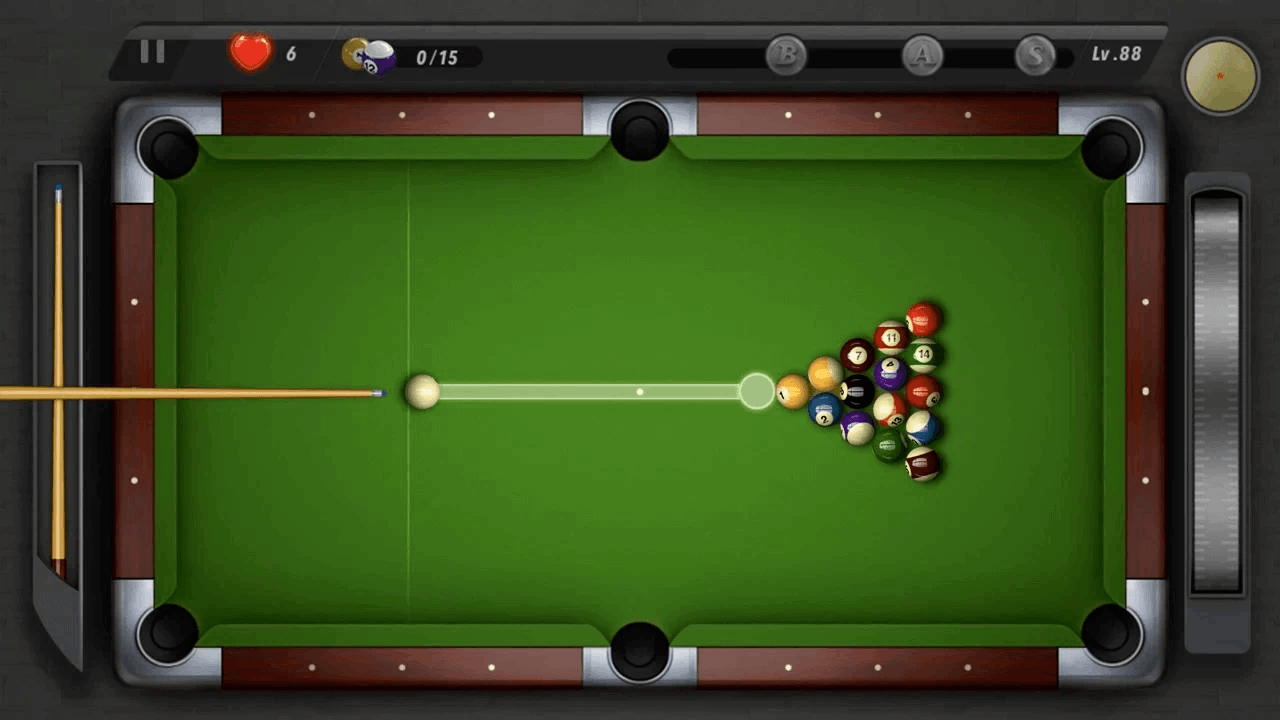 A Modern Billiard Game on Mobile
Pooking – Billiards City is a modern arcade-style billiard game made for mobile smartphones. If you're fond of playing a relaxed game of pool then Pooking should be on your list to download and play.
I'll tell you later on how to download the mobile game but for now, enjoy this one-of-a-kind billiard game from Mountain Game. The app features amazing graphics that make your experience more authentic.
What makes Pooking – Billiards City even more fascinating is the use of realistic physics.
Challenge yourself to play the most realistic and most authentic billiard game on mobile today with Pooking – Billiards City.
Where to Download
Billiards City is available to download on all mobile devices including iOS and Android through the Google Play Store and the App Store. Search for the title of the game and tap "Get" or "Install" to begin the download.
You will need to accept all permissions during the download process in order to use the app. Launch the game by tapping "Open" once the game is fully installed.
You may also want to set up your payment option beforehand as the game also incorporates in-game purchases.
Play the Single Player Mode
You know what's great about Pooking – Billiards City apart from a relaxing game of pool? Its single-player mode is some of the most fun and challenging single-player game modes that I've experienced on mobile.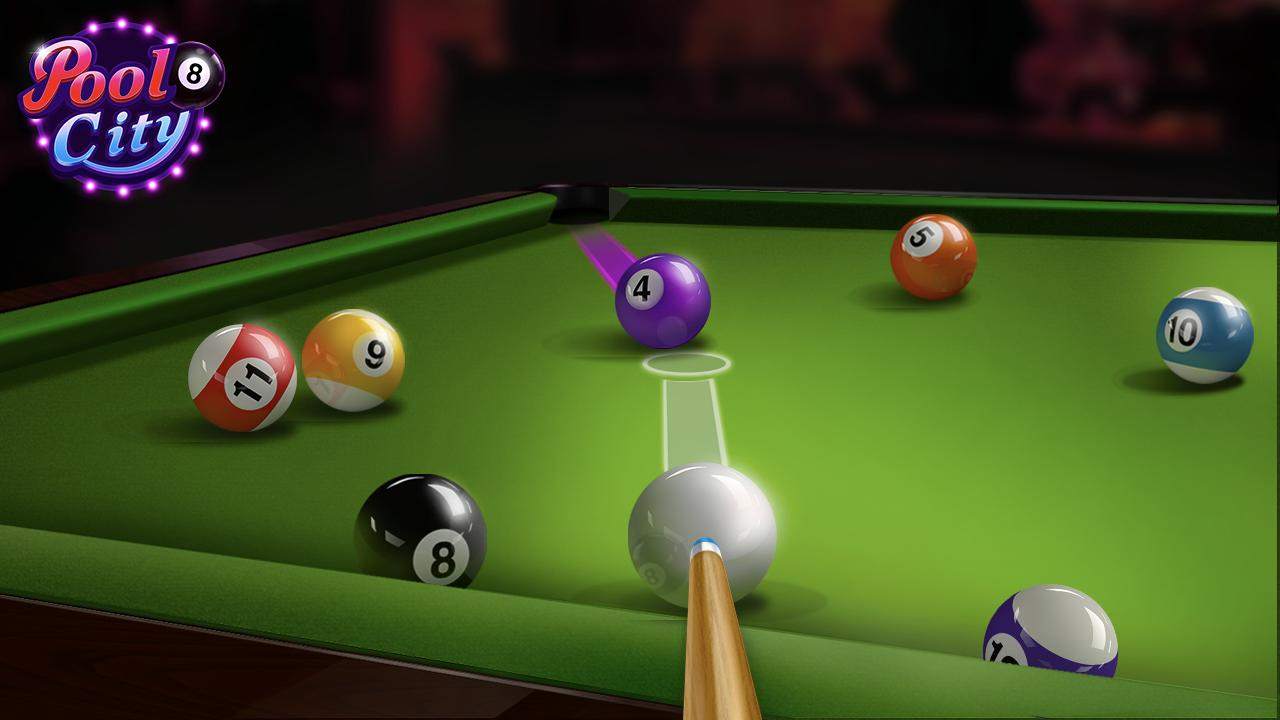 The playability and the realistic ball physics keep things interesting and fresh. The game keeps you on your toes as it becomes progressively difficult to beat.
Billiards City offers different levels of difficulty from different types of players ranging from beginners to pros.
There's always room to improve so hone your skills and defeat your opponent.
Great Features to Enjoy
Apart from the amazing single-player mode, there's still a lot of features to enjoy in Pooking – Billiards City. I've already mentioned the life-like graphics and the realistic ball physics but there's also the amazing touch control that is very reactive and fluid.
To play your best game, you will need to have the best control scheme possible so I suggest that you play through the touch control instead. Billiards City offers one of the best touch control features so you can play the game without any hindrance.
Check all of these features as you go through the training mode and into the single-player mode.
Keep Practicing
If there is one thing that players need to know about getting better at playing Pooking – Billiards City, it's that mastering the game does not happen overnight.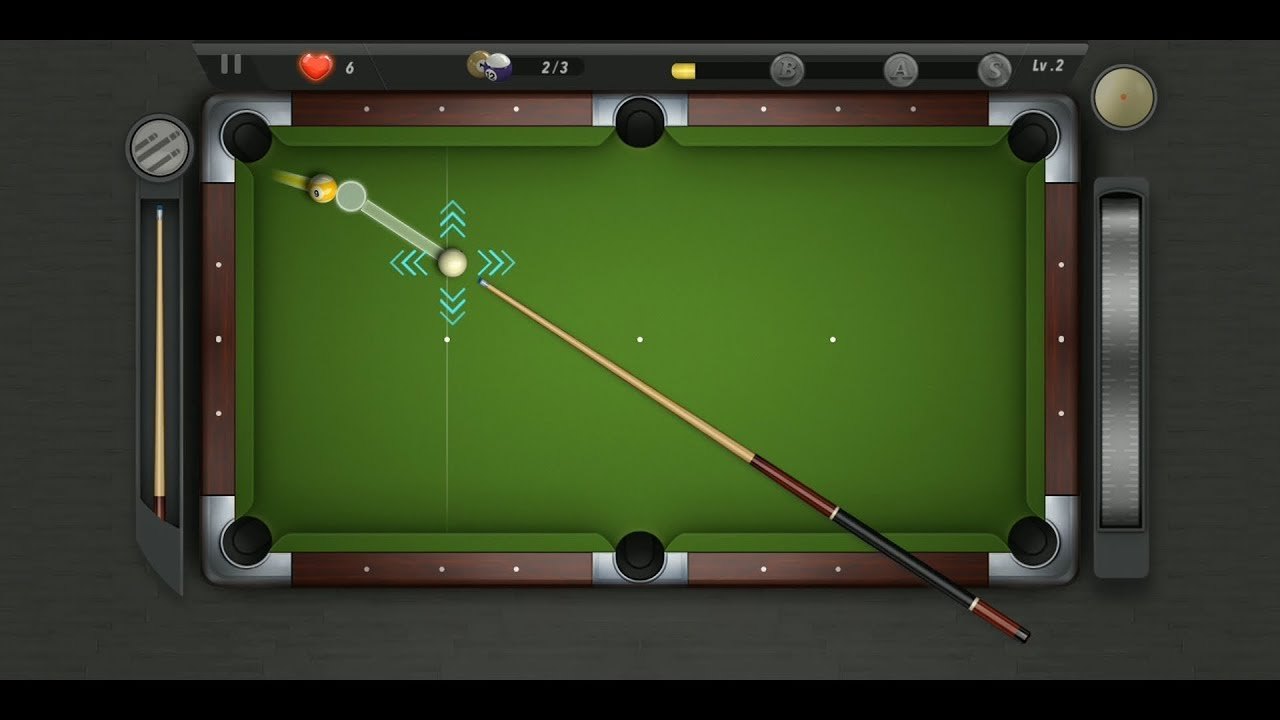 It is impossible for someone to develop the perfect skill just by playing for several hours. You'll need to invest a lot of time to make sure your shot is accurate and you know how the game's physics works.
Much like in real life, you will need to practice a lot and hone your skills.
Practice makes perfect as they say, but it is still up to you to clock in those hours to perfect your skills. If you want to beat your opponent, it's time to develop those skills.
Become the Next Billiards City Champion
The single-player mode is a great way to challenge yourself to improve your skills. However, you will also have the chance to become the next Billiards City champion by completing the challenges in the game.
Make sure that you're able to clear all the levels in the game so you become the next Billiards City superstar. This will not be the easiest billiards game to play but it will certainly be the most fun and exciting pool game that you can imagine.
Work on your goals and harness your skills and become the next Billiards City Champion.
Defeat Your Opponent and Get Money
You might wonder how other players get money and can afford the different items in the game. It's very easy to get enough money in Pooking – Billiards City.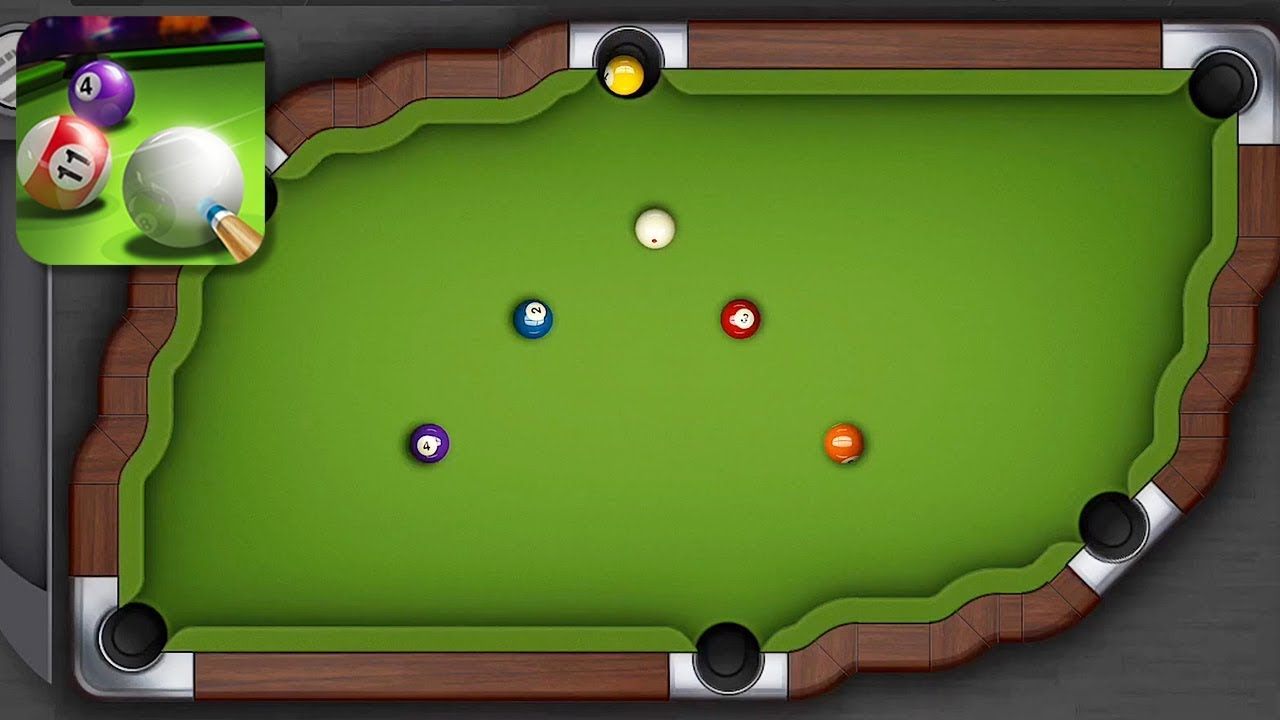 All I did was play the game, defeat my opponent, and at the end of each match, the game would reward me with money depending on how I played the game.
If I was able to pocket consecutive balls and earned a victory, the game would reward me with in-game money. Don't worry about this especially when you're still in the early stages of the game.
Make good use of this time to practice and gauge your skill before starting taking the game seriously.
Complete Challenges and Earn Trophies
Apart from defeating each enemy in the game, there are also other ways to earn money. The game features different challenges that require you to do something and upon completion will reward you with money and other prizes.
Some of these challenges may be as simple as targeting a certain ball or winning several matches. No matter the challenge, it is best that you complete them as soon as possible to earn the coveted cash and prizes.
Completing all the challenges would also let you earn trophies that you can show off to your friends. It's a testament to how good you are at the game.
Look for the Imaginary Aiming Lineo
Much like in a real billiard game, players will need to find an imaginary aiming line. This line helps you to accurately hit your target and make the shot. Practice by making sure that your vision center is aligned properly.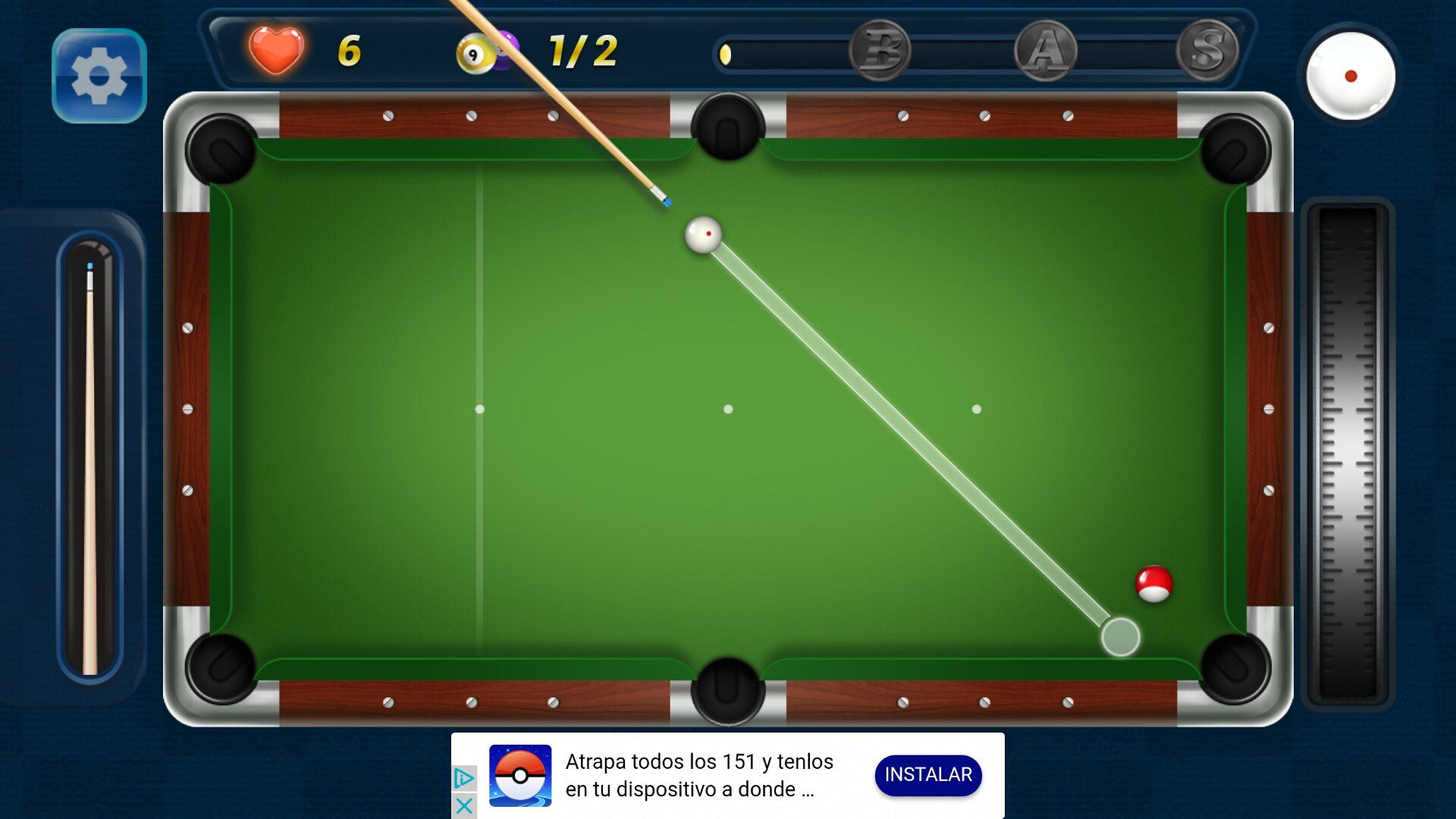 Another way of making good use of the aiming line is by simply simulating where the ball would go if you hit it in such a direction. This will give you an idea of what will happen and how your next move will be.
It's not all about complicated angles but it's one way of knowing which ball to aim and where you can pocket the ball.
Don't worry too much if you are having difficulty finding the imaginary aiming line, the game features a sight helper to help you aim better. Take advantage of this as much as possible.
Play It Safe
Playing aggressively can be very dangerous especially if you are new to the game. I've noticed a lot of players want to aim for the next shot in hopes of shooting the ball in the pocket.
However, there's a minimal chance that you'll be able to do this especially if you are still new and adapting to the controls of the game. I would suggest that you play it safe for now. Playing it safe will increase your chances of winning the game.
Take the obvious shot as much as possible and avoid doing the fancy shots for now. Once you have a good grip of the game, the controls, and the physics, you can move on to making those fancy shots whenever you like.
Take Your Time in Making the Shot
Many players also tend to hastily take a shot from the moment they see that it's an easy one to make.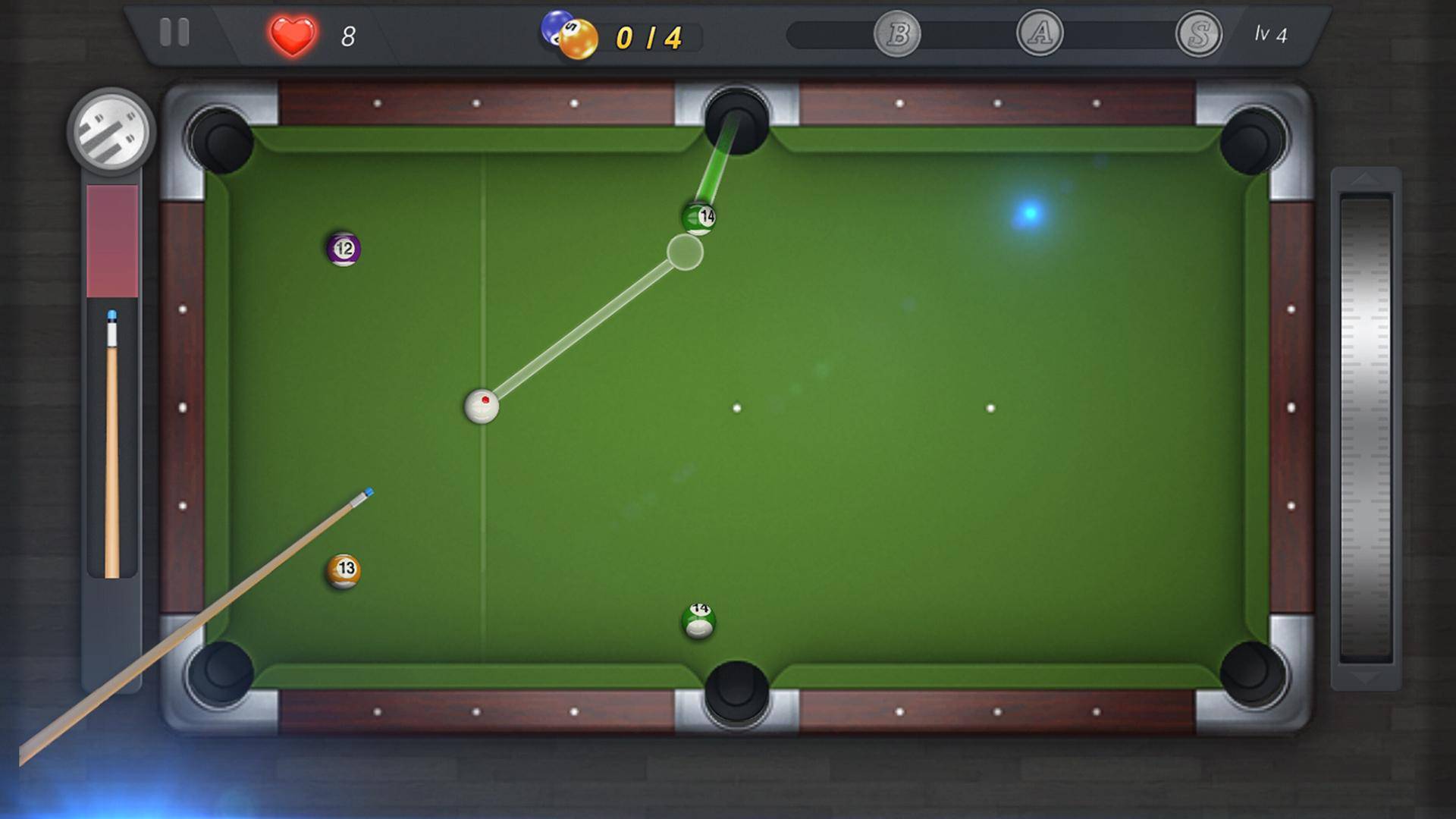 This is a huge mistake that even seasoned players make while playing Pooking – Billiards City.
Much like in the real game, always take time to gauge your control and aim your shot.
Never take everything for granted as it could mean that you're passing on an advantage to your opponent.
Get Better Aim
Aiming is critical to your overall success in the game. With a beginner cue, you might find yourself having difficulties getting a better aim to hit the target ball. I know it's hard to do but trust the process and practice.
There is an option in the settings that will help you get a better aim. Change your control scheme if you have to and make yourself comfortable when playing the game.
The more comfortable you are, the more conducive you become to learning and getting better with your aim.
Conclusion
Pooking – Billiards City is a fun and highly competitive mobile game to play especially for those who are fans of pool.
To become better at the game, you'll need to take your time in building your skills and in return, be able to defeat your opponent much easier and get the rewards that you need. Have fun playing Billiards City.