Miniclip's 8 Ball Pool is one of the best online multiplayer billiards game. It has over 100 Million World Wide downloads and currently serves over 10 Million active users. The game provides various features for the players and enjoys a high reputation across its stream.

Across all the online multiplayer games, 8 Ball Pool has the highest social elements present for the players. Game players can connect with Facebook and play with their friends. Custom chat is also available when playing with Facebook friends. Random chat is available when playing with random unknown players.
The all-new feature to increase social contact in the game is the Club Feature. The players can now create a Club and compete in competitions and increase their Club Rankings. Making a Club is very easy in the game, and we will update you about every detail on how to make a Club. All the players who have to join the Club should be Level 6 or above.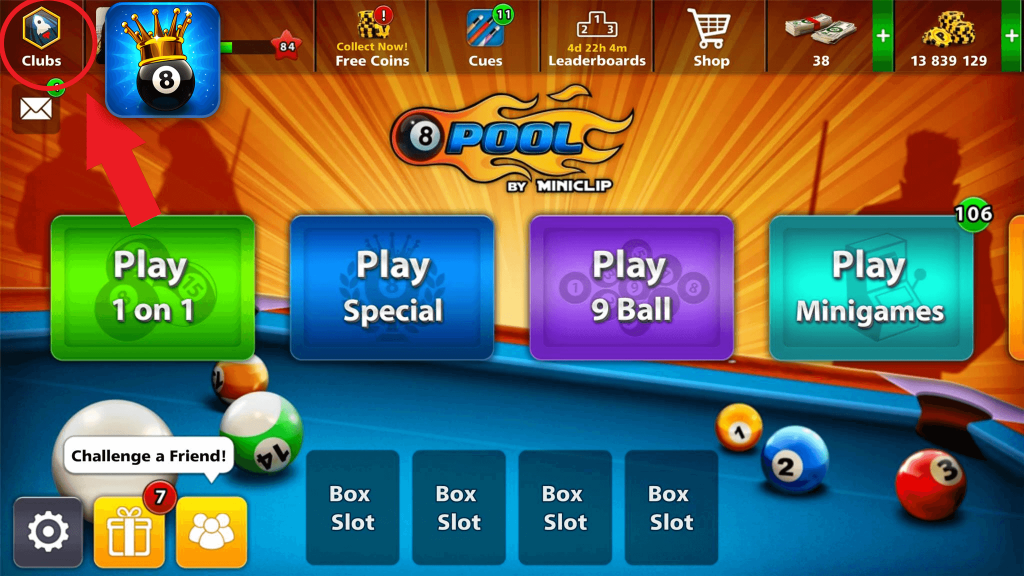 Here is How to Create a Club:
Step 1: Open the 8 Ball Pool Game.
Step 2: Tap the 'Clubs' icon on the upper left corner.
Step 3: After tapping the Clubs icon, a Clubs Tab will open.
Step 4: In the Clubs Tab, tap on the 'Create' option.
Step 5: Give your Club a suitable name.
Step 6: Add your Club descriptions and the number of players in your Club.
Step 7: In the 'Type' option, determine whether other players can join the Club or not.
Step 8: Set the limitations for players to join. It can be the total no. of winnings or a minimum number of coins.
Step 9: Set the Location to determine the country of your Club.
Step 10: Finally, Tap the 'Create' icon, and your Club will be opened.
By this procedure, you can easily create a Club in 8 Ball Pool. A player will be known with his Club after joining it. There are various features available for a Club in Miniclip's 8 Ball Pool, and a club can participate in various tournaments.
Also Read: 7 Mobile Games To Play Anywhere, Anytime
Stay tuned with Mobile Mode Gaming (MMG) for the latest Mobile Gaming News & Updates!