Early Worm is Oddrok's latest game for iOS devices, which will be available from 6th February. Early Worm is a physics puzzler where you will be moving a worm in all sorts of tricky environments so that it can collect the apple in each level.
The game consists of a whopping 80 levels, which are plenty to keep you busy for a while. Each level will be different from each other and ranging in difficulty too. Every environmental element will react to the worm's movement, so it's up to you to figure out the way and make sure that the worm reaches the sweet apple.
The initial levels of the game are pretty easy with the slingshot like mechanics with the tunnel network-style stages, but as you climb up the levels, you will have to work your way through with various physics-based boxes and maps turning around all the time. The aesthetics of the game are stunning, very colorful, and chirpy; even the animations look very cute.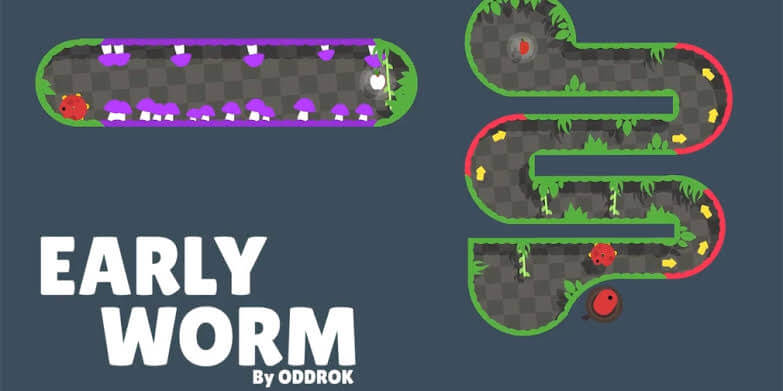 Early Worm will be available as a free-to-play title on App Store from 6th February which will be supported by ads which can be removed completely if you invest in IAP's
Also Read: Top 25 Free Offline Mobile Games To Play in 2020
Stay tuned with Mobile Mode Gaming (MMG) for the latest Mobile Gaming News & Updates!