The Unison League has probably piqued your interest, too, with its features and awesome gameplay. By journeying through a fantasy land and destroying evil monsters, you can experience all sorts of fun.
In this blog post, I would be sharing how you can get more coins to purchase items in Unison League.
Other helpful tips, such as how to play and which choices you should avoid, will also be shared in this blog post.
About The Game – Unison League
Farming For Coins In Unison League
Event Quests
How To Play Unison League
Using The Referral System
Character And Room Customization
How To Download The Game
Tips For Success As You Storm Over Enemies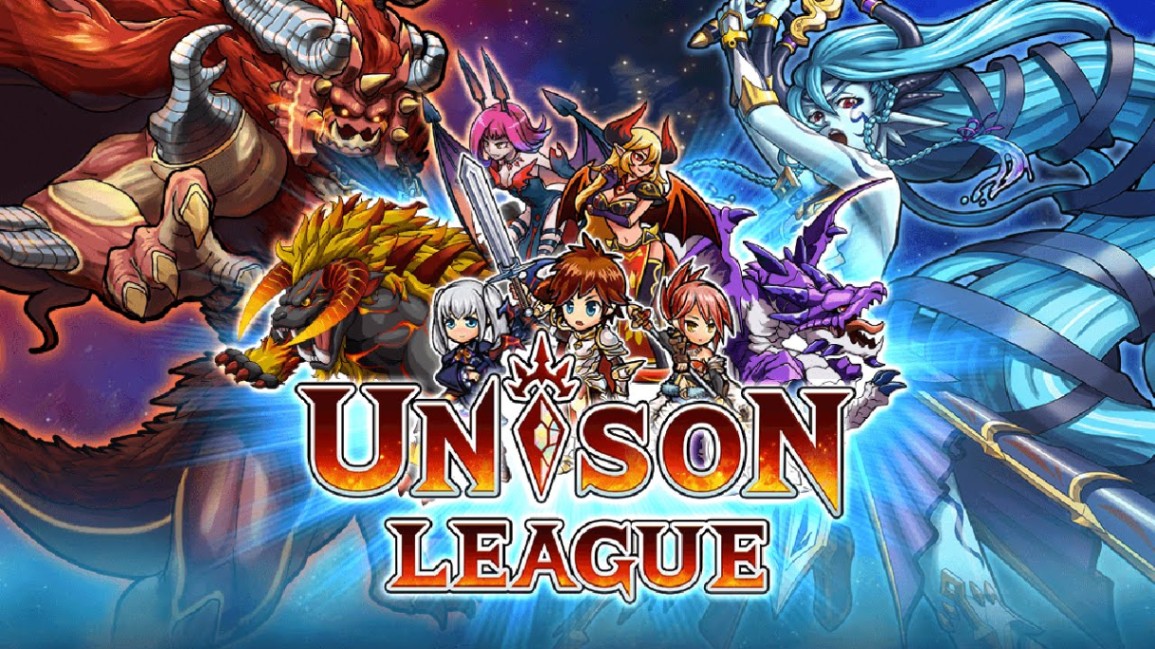 About The Game – Unison League
Unison League is a free-to-play RPG game that allows you to battle with friends in a real-time fantasy world. It was initially developed for Japanese players, but the game extended to a worldwide audience.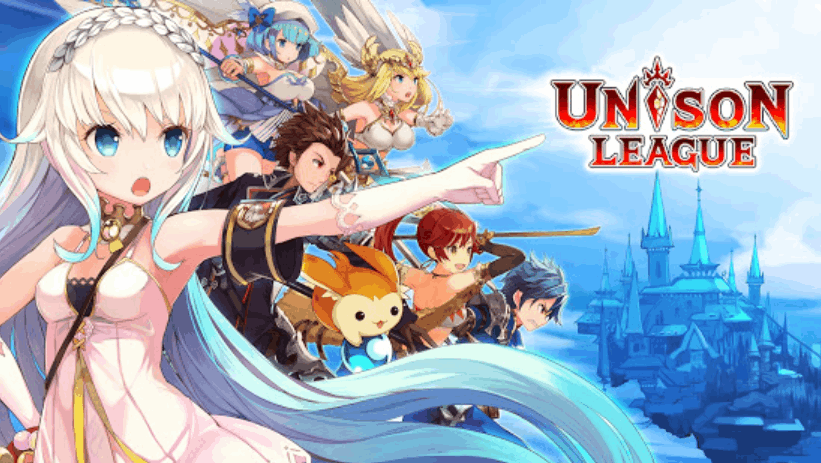 Featuring different anime-like characters who possess unique powers and attacks, Unison League allows you to use weapons, gears, and even monsters, to win the battle.
Unison League is developed and published by Ateam Inc., which is noteworthy for developing similar RPG games. Since the game's inception in 2014, it has gathered over 11 million downloads.
Gameplay Of Unison League
As a roleplaying game, Unison League banks on its characters with different abilities. There are five classes available with different abilities and priority stats, and these are Soldier, Lancer, Mage, Archer, and Cleric.
These character classes affect character's attacks, defense, magic attacks, and magic defenses. The class that you select will determine the kind of ability you possess, like attacking power, magic, and healing power. It also affects the type of upgrades possible and the qualities to look out for in a team.
Fighting involves one-on-one combat with enemies where you fight solo or with a team and battle through quests, challenges, and events. By doing so, you can loot gear, furniture, companions, gems, coins, medals, and in the process, form a formidable team.
Farming For Coins In Unison League
Gold coins are essential items, just like gems in the game. These are used to level up guild crystal, which shows your strength in guild battles and level-up gear skills. Leveling up gives you extra EXP and grants higher chances of skill level increases.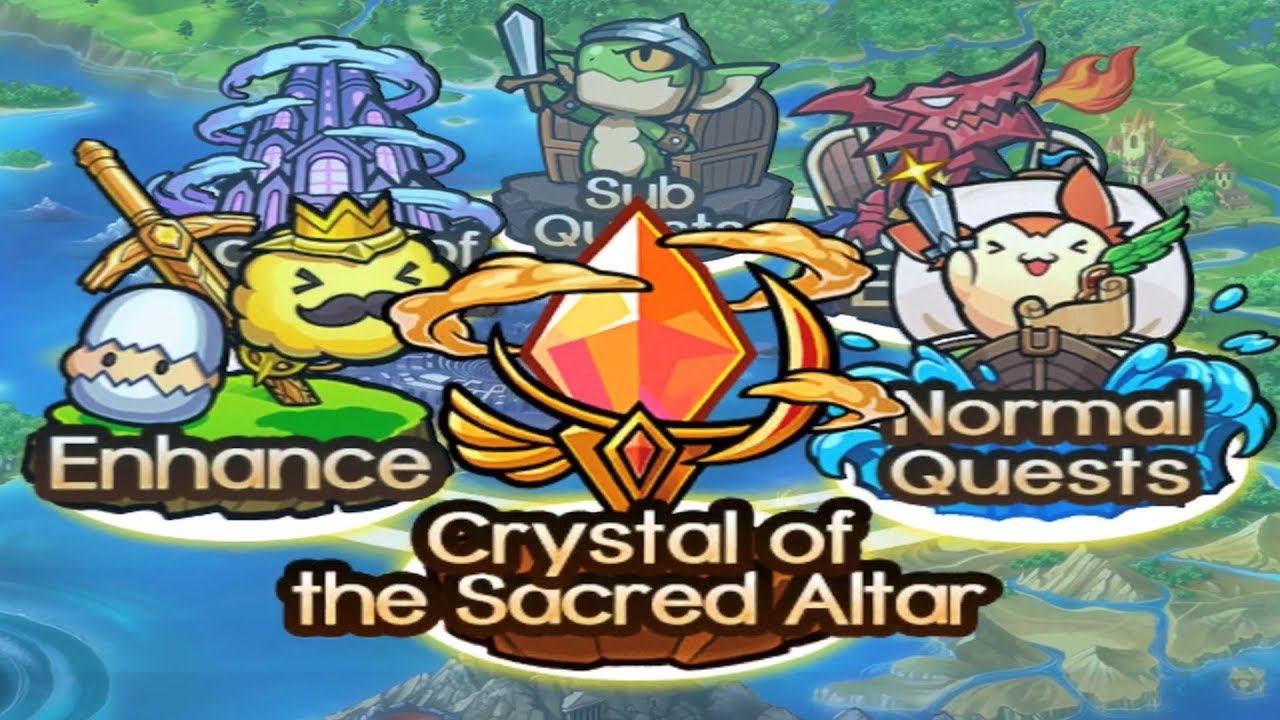 Coins are also used to reforge and for infusion. By reforging a gear, you transform it to the next evolution level, leaving it open for higher upgrades.
Infusion is used when you want to increase the strength of a piece of gear. It applies to weapons, headgear, armor, and monster gear.
Playing Group Quests
There are different types of quests in the game. Among these quests are the Sub quest, Main quest, and Event quest. In Sub quests, by defeating monsters at the end of a level, you can get 10,000 gold coins per game.
Each Sub quest is categorized into ranks, and a rank can have up to 7 Sub quests. So by completing a whole rank, you get 70,000 gold coins. You need to pay attention to the number of AP each quest needs as it is required to play.
The good thing is that AP (Action Point, which is your stamina value) regenerates a point every three minutes. If you need to play a quest badly and the regeneration time seems like forever, you could pay a gem to have your AP refilled.
Event Quests
Event quests change with time and rotate between a set of quests, so there is no way to decide which is the best event quest to farm for gold.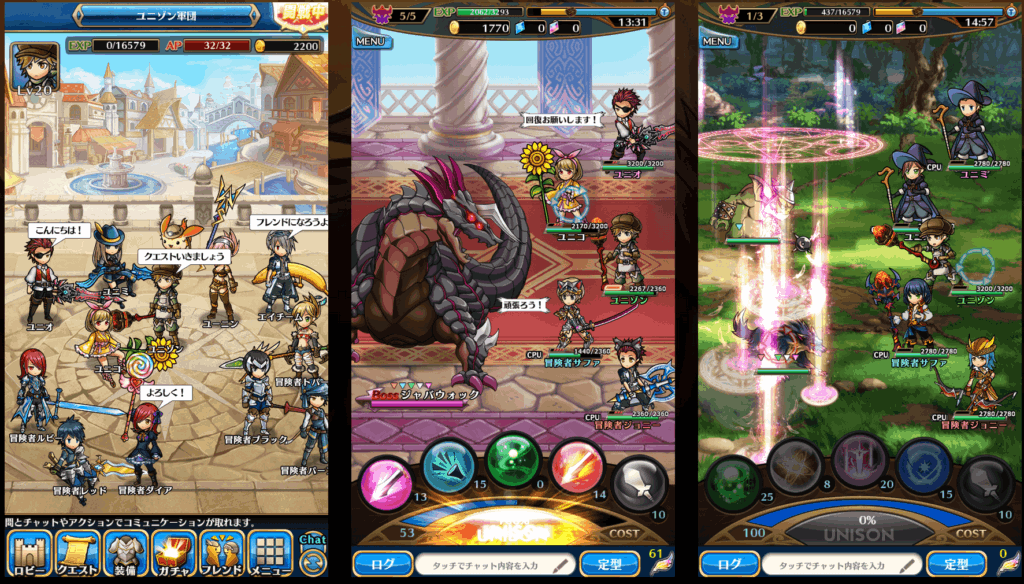 But farming for gold in the Heated School Sports Festival, one of the event quests available in 2020, for example, you get a good amount of coins and EXP.
The number may vary between tens of thousands to hundreds of thousands of gold coins depending on the type of event quest you play and the quests available.
Super Gold Quests
Super gold quests are a series of Enhance quests that, upon completion, grant you rewards like gems and gold. These can be found in the game by selecting Quests –> Enhance quests –> Super Gold Quests.
These quests are available at different times of the day and usually span an hour and a half. Examples of super gold quests are the Golden Liminin Beginner and the Golden Liminin.
The amount of gold you get here varies by the event and the number of medals you get. Twelve medals, for example, grant you 400,000 gold coins. Similarly, 18 medals can get you up to 600,000 gold coins.
How To Play
There are no controls for movements in the game. This is because you are automatically moved to opponents as you progress in a level. This is useful for heated matches where you only apply your attacks and gain control of the match.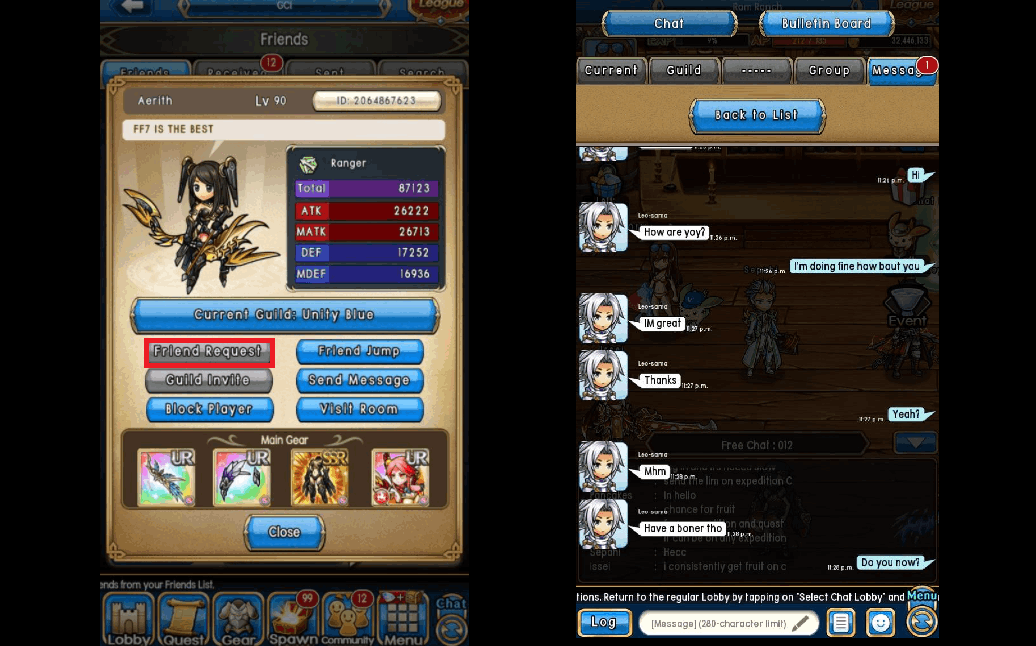 But, it is not all great as you cannot dodge opponents' attacks. There are five different types of attacks found in the game. Each attack is timed, and the restoration time depends on the type of ability.
This is a unique mega move for when your character and your friend or team share the same element. Even below this – the bottommost edge of your screen is a chat box for communication. At the side are menus for selecting pets and monsters to spice up your attacks.
Adding Friends To Your Community
Unison League is huge on socialization as that makes forming guides and teams possible. It also makes it possible to use a friend's character in quests to join you in real-time and view their online status to play quests and expeditions together.
Of the few ways of inviting friends, one of them is to long-press on a character within the lobby and then selecting friend requests. From there, you can find the friend's id and add them.
Other methods of doing this are from the guild menu, chat menu or end-of-quest menu. At these menus, you can search for a friend and invite them directly.
Using The Referral System
Referrals grant both the referrer and the referee three gems each. Are you running low on gems? Find a couple of friends and send them an invitation id to input at the bottom of the Invite Friends Page.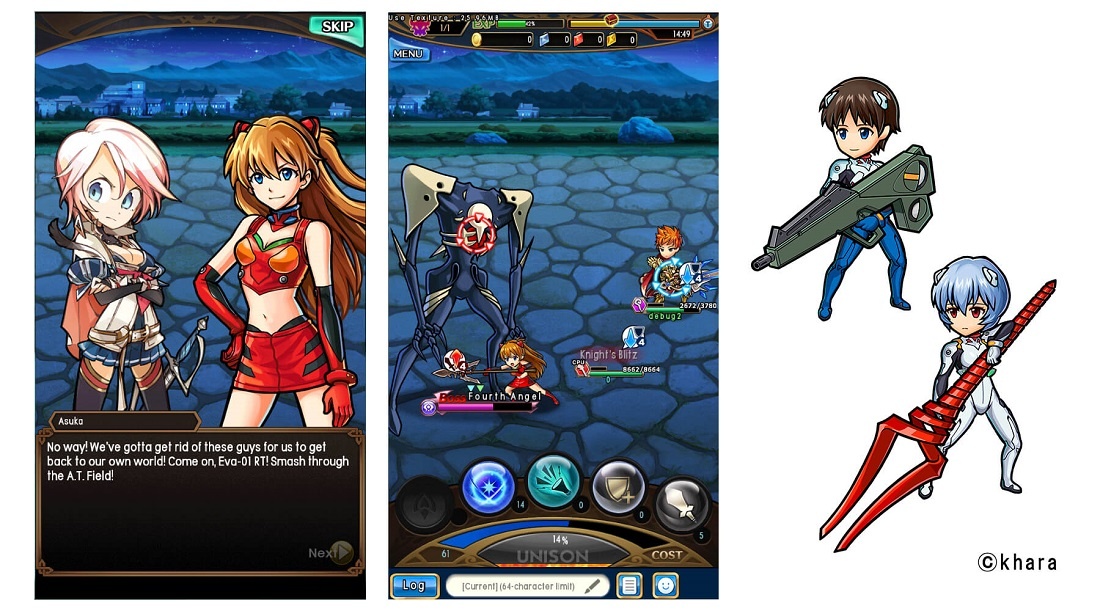 This only applies to players under level 10, which means between levels 1 and 9. One more thing is that you can send a maximum of 5 invites totaling 15 gems reward.
Your unique user id is always found on your screen when you open your character page.
Features: Real-Time Co-operative Gameplay
Socializing and gaining powerful friends makes the game fun as you form a strong pair and can use each other's characters. You can destroy monsters and other players with up to four friends playing together at the same time.
This also allows for strategizing among your team. You can share tips by communicating to improve your characters and planning moves and attacks to victory.
Moreover, Unison League has stunning graphics for a 2D game. It shows clear graphics of characters and enemies, different character's attacking moves, and the awesome UNISON move. This gives you an immersive feel of the fantasy world and its action.
Character And Room Customization
Learning new abilities is possible to enhance your character strength. There is room for different upgrades for weapon gear, headgear, body gear, monster gear, pet items, and more.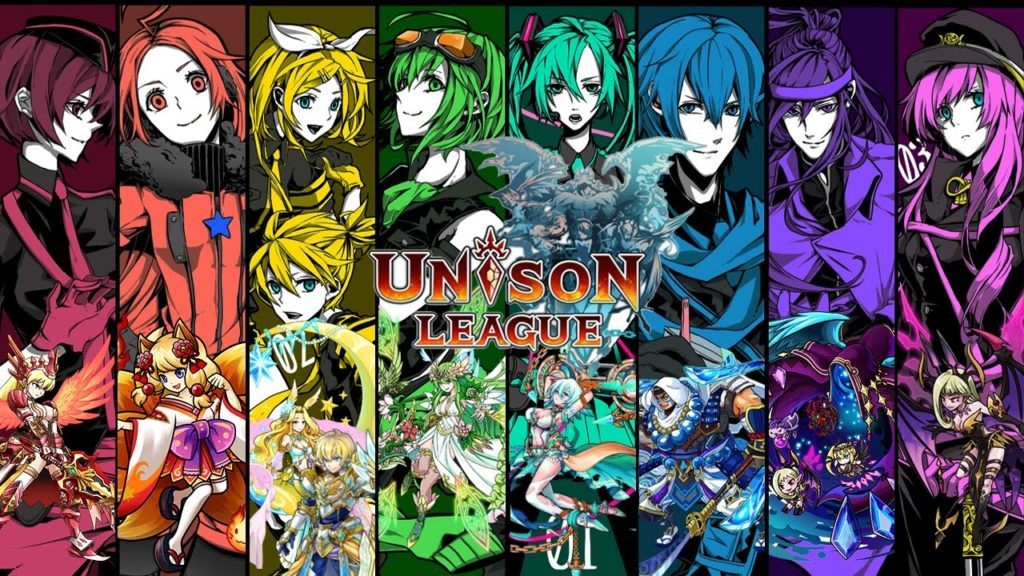 Upgrades make you the cool guy when playing a team battle with friends.
There is an inclusion of a Room feature for decoration. It is similar to a regular room where you keep collections and items. You can use your room to showcase your item and furniture to friends when they visit.
Guild Battles
Forming a guild with players worldwide is fun as you share experience and character abilities to defeat enemies in quests.
Guild battles allow up to 10 players to come together to strategize and dominate.
How To Download The Game
The game is available for Android, Amazon, and iOS devices and contains ads and in-app purchases. In-app purchases can include purchasing gems or challenge packs, and they range between $0.99 – $79.99 per item.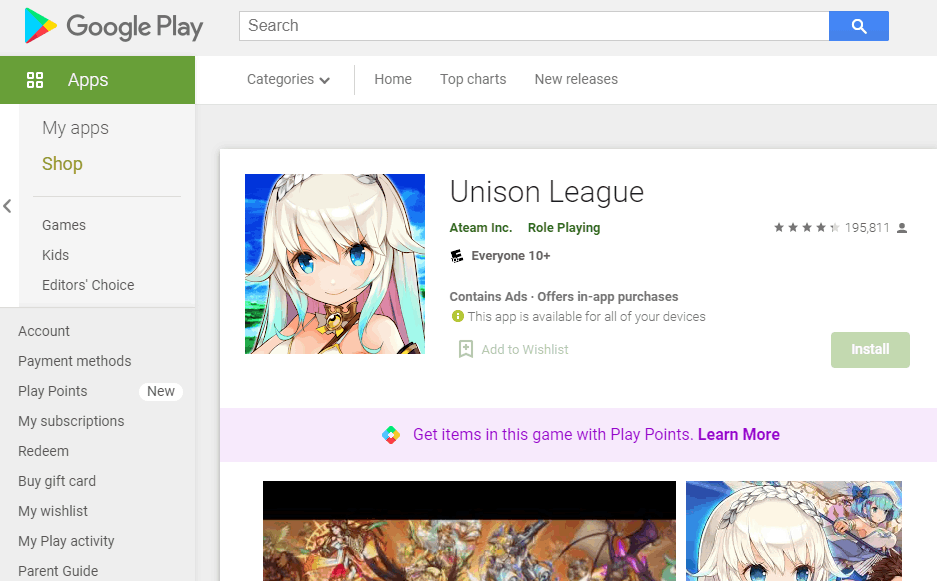 For various devices of Android, Amazon, or iOS, find Unison League on the Google Play Store, Amazon Store, and App Store, respectively. Requirements include running Android 4.1 and above for Android devices. iOS users would require an iOS 8.0 or later too.
Sizes of the app are 53 MB on the Google Play Store and 201.4 MB on the App Store. For both devices, the sizes could increase as you play by leveling up, entering new quests, and purchasing new items.
Required Permissions
The app requires no special permissions.
All you need is to have enough memory space to accommodate the game and a good mobile processor to keep the gaming process smooth and prevent lagging.
Tips For Success As You Storm Over Enemies
An important tip to share is to be ready for upgrades to your gear, as it is essential to remain powerful. Connecting with powerful allies comes in handy, too, as you can kill enemies faster and more efficiently.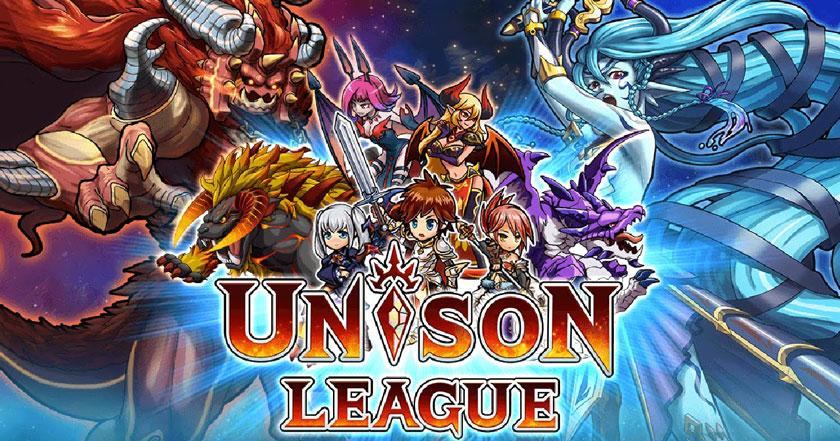 Also, do not rush into joining a guild; forming a guild involves collaborating with different players worldwide to fight in guild battles.
Guild battles are good because you get buffs, skills, and numerous rewards as per contribution. So, joining active guilds is recommended.
Use The Chat Room
One last thing is to take advantage of the chat room. As I mentioned before, Unison League allows for communication, so chatting with different people is good to find friends.
It is also faster than inviting each friend to screen for good players.
Conclusion
While the purpose of gold coins is quite limited, and users may find it easy to stack up to millions of them, they help improve your character in different ways.
Of the methods listed to get gold coins, the Super Gold Quests are by far the most memorable.