Stardew Valley is the latest digital game where you can take your life of virtual farming on the next move. It was recently made available for players with iOS systems by the Chucklefish Limited.
Stardew Valley has addictive gameplay with plentiful things to do and will get you involved for hours. Due to its depth of vivid mechanics, there are a number of things that new players must be aware of. We have tried to collect a few basic tips for this game.
Clean Start is Preferred
Initially, when you shift to Pelican Town- away from the city's hustle, you are provided with a shabby plot that requires serious attention. It would be full of decaying grass, hard lumps of soil, and ragged rocks. It will take you some days to make the plot appropriate for your farming.
Take some extra time to clear the obstacles and make room for your first crop. Also, as per the game mechanics, watch out for seasonal requirements. Different debris will reach out to your plot as the season changes.
Don't be a Spendthrift
You'll have many opportunities to buy various resources from the shops available in Pelican Town as you progress within the game. The General Store is the prominent place where you'll be buying a whole lot of stuff for your farming.
These essentials include seeds, fertilizers, and even the decorations for your plot. Other shops could be unlocked in the underground mines, sewers, and deserts after playing the game for a few hours and managing enough progress.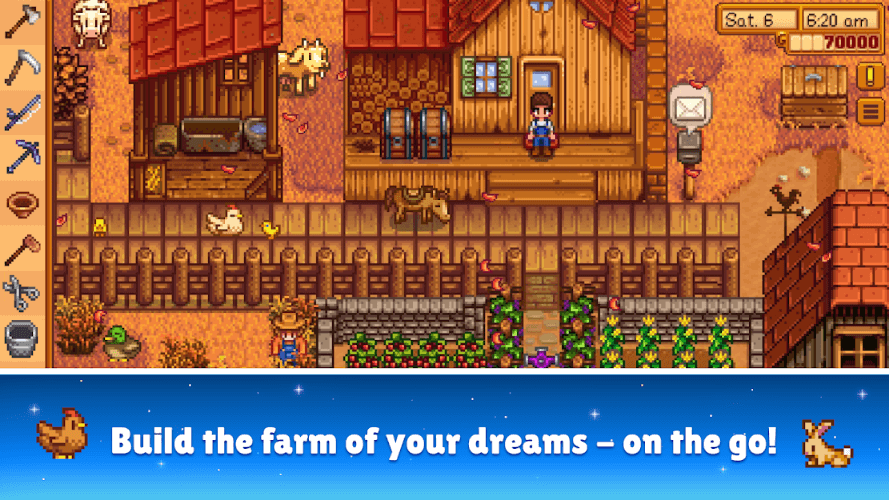 Get Socialized ASAP!
Stardew Valley allows you to build a good relationship status with other characters of the game. If you are looking to take your relationship to the next level, talking to them is critical. This will build a romantic bond between two characters, and they will eventually drop hints about what gifts do they like.
Also, their birthdays would be displayed on the bulletin board at Pierre's Shop. Try to wish them with their favorite present on their birthday. This can lead to your relationship even to the marital stage.
Chests are a Better Option
At the beginning of the game, you might think of selling everything that you receive and isn't related to any farming functions. This might be a thing to do, but I won't personally recommend you proceed with it. Rather, try to make a few chests. It will just cost you 50 wood, which is a great deal as they are a perfect place for hoarding other items.
Also, store a few items as you might need them in a huge quantity for coming upgrades. Don't sell unnecessarily and wait until the last possible time.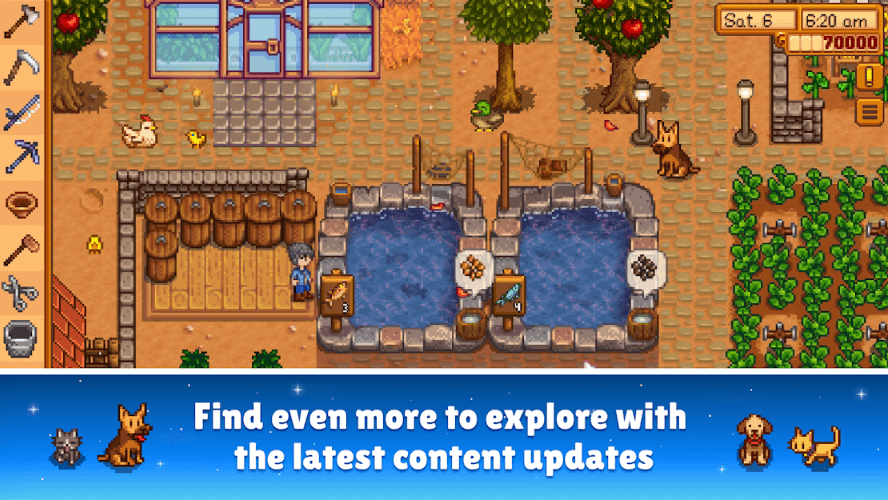 Merchants are a Great Help
Don't forget to check the northwest side of the Cindersnap Forest (south of your farm) on Fridays and Sundays. A traveling merchant will pop up with a random product to sell but at a higher cost than the regular price in the Store.
You must not feel comfortable buying from him, but her products are always offseason, as you won't get them elsewhere for a long duration. That product will probably be useful for completing bundles in the Community Center. If she has some off-season products, don't let them go off your hands.
Stardew Valley is available to download for both Android and iOS devices on the Google Play Store and App Store respectively.