Golf Clash is a super popular multiplayer golf game. Play on beautiful courses 1-on-1 or against the challenging computer AI.
Relax and enjoy a chill round or two while earning progress and rewards in the process.
In this article, I cover how to play, the best tips to ensure success in the game, and how to get gems. Read on to learn everything you need to know about Golf Clash.
About Golf Clash
How to Get Gems
Clan Perks
Features of Golf Clash
The Chat Feature
How to Download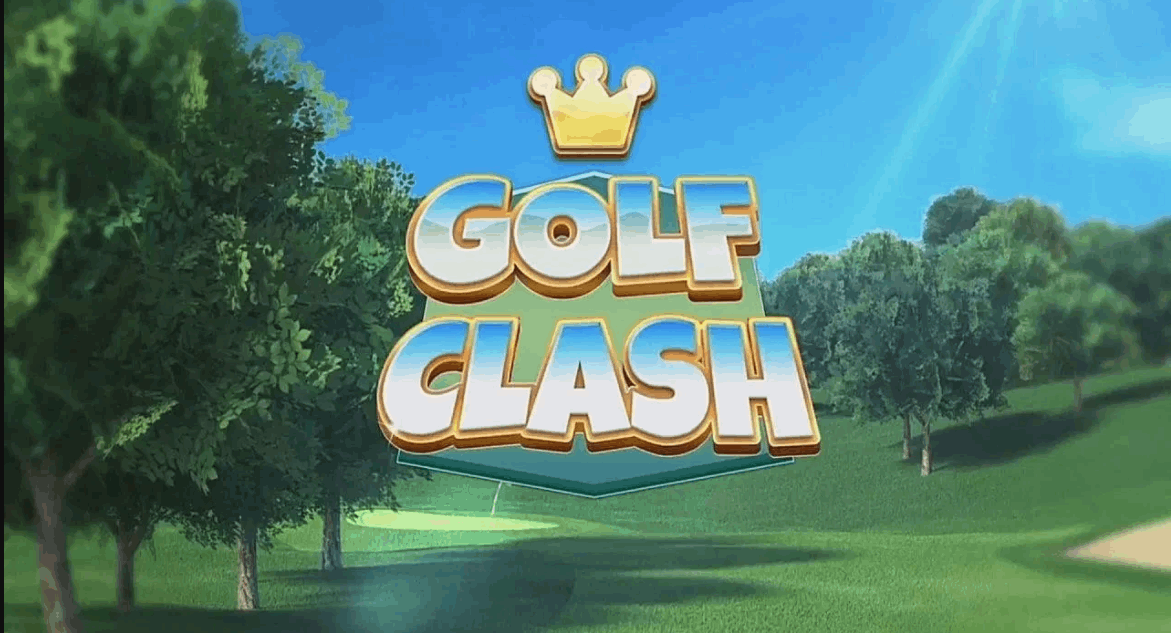 About Golf Clash
Golf Crash takes the game of golf to a whole new level adding continuous features to make the game better. It features beautiful scenery where you challenge players from across the world through tournaments, 1v1 challenges, and Facebook challenges.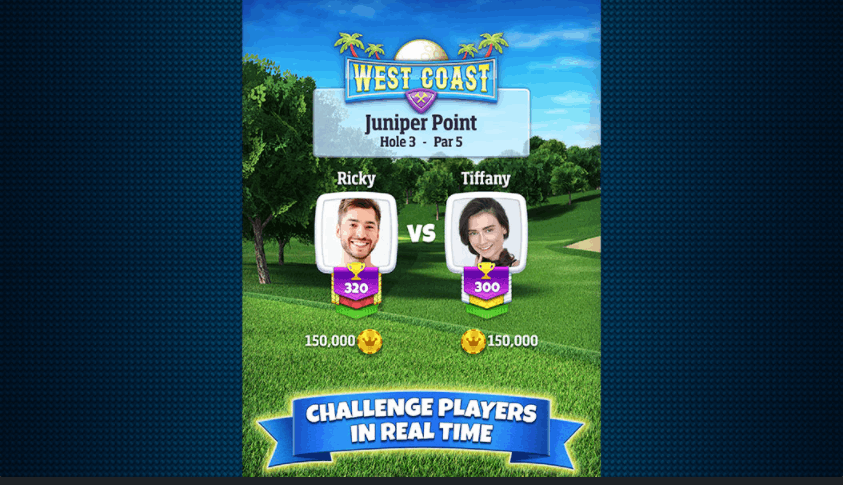 The app is free to use, although there are in-app purchases that may be necessary as you play. It involves maximizing the use of coins and gems to enter matches, upgrade clubs, open chests, purchase premium balls, and much more. In-app purchases can range from $0.99 – $99.99 per item.
An internet connection is required to play the game, and the game is available on the Google Play Store and App Store for Android and iOS users alike to download.
The Popularity of the Game
Since its first release on the App Store worldwide in 2017, the game has racked up fame from millions of users from around the world. At any given time you can find thousands of live players online, waiting to be challenged to golf games.
It has a 4.4 out of 5 rating on the Google Play Store and a 4.3 out of 5 rating on the App Store.
A con to its fame is lots of buzz about the game including the creation of cheats to use (which the game is totally against) and lots of mixed news about maximizing utilities in the game.
How to Get Gems
Gems are the main currency in Golf Crash used to purchase premium golf balls, ball upgrades, club cards, and to instantly open any chests available in the chest slot.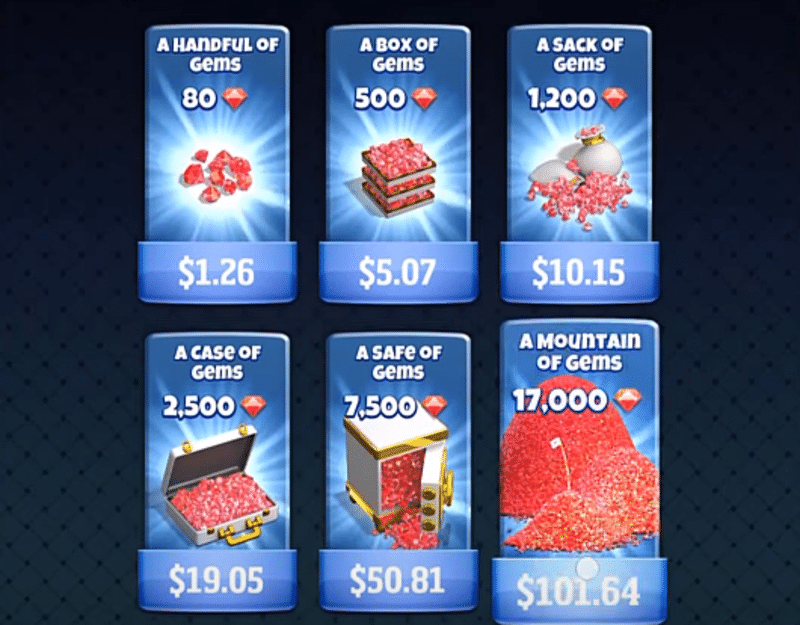 They can also be traded for coins, although I would not advise doing that. Why is that, you ask? They are far more valuable than swapping to get little coins that would not last long that is why.
The first way to get gems is obvious, which is to pay real cash for them. But unless you have lots of money to spare, try out other methods of getting gems first.
Free Gems
I'll go straight to the point: you cannot get gems from tour chests. The worst advice of all is being told to use gems to open your chests. This misleading information would make you lose gems without acquiring any gems in the process. The daily chest and the golden chest are by far your best bet.
You can get free gems from the daily free chest which you should check as they become available. The number of gems you get here may be small at first, but as you win trophies and progress into the game, the number will increase. Having above 3,900 trophies can earn around 100 free gems.
The golden chest, or the pin chest, is another way to get gems. Also, with the introduction of clan perks, you can earn more gems from this chest.
Clan Perks
Already hinted in several parts of the blog post. This is just a collaboration with players in the game so you can enjoy clan perks. It is a way where you can learn, grow, and earn benefits while playing the game of golf.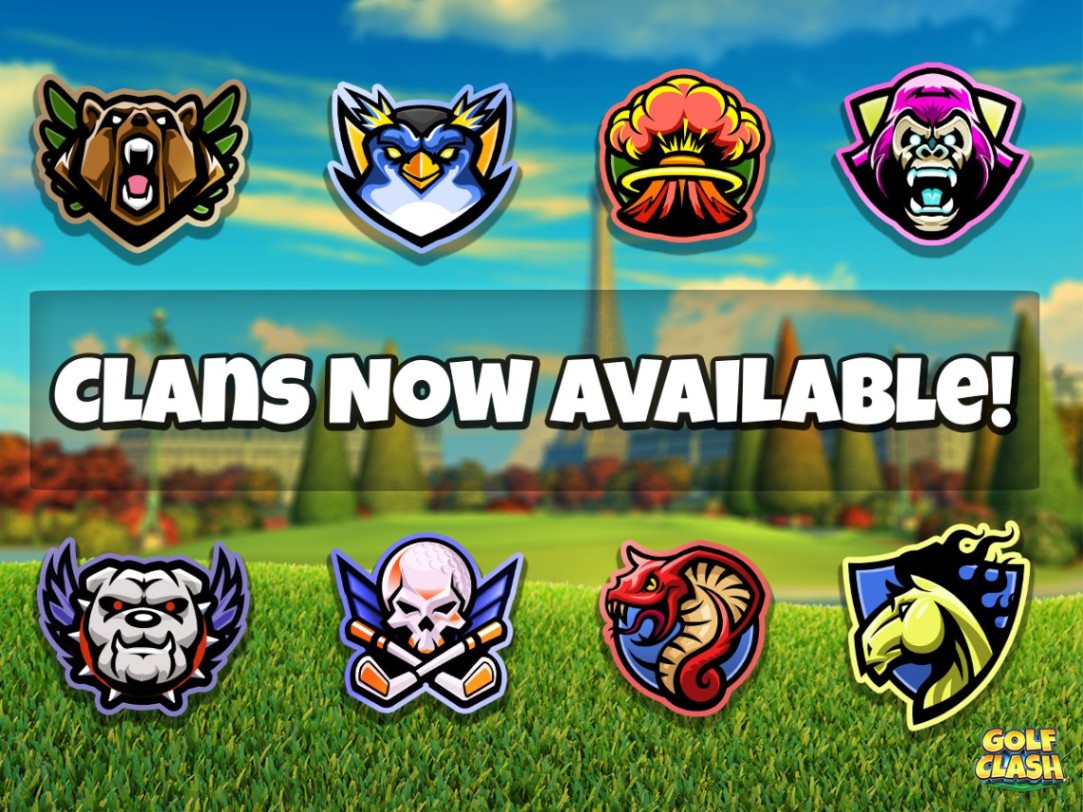 This feature holds a major benefit for the highlight of this article. Your clan a major reason why you can have many more gems that can be used to pretty much do most of the purchasing.
If we are being realistic, it is not always easy to get the best clans. If it was, everyone would be paired with great players. But with effective collaboration, you can advance and grow with your clan.
Benefits of Clan Perks
Clan perks can help earn you higher percentages of gems from the golden chest.
With an increase in your progression and trophies coupled with an active successful clan, you can earn lots of free gems from this chest. Clan perks also boost your daily free gems from the daily chest.
Usually, a treasure chest might have 5-10 gems. Being part of a clan ranked at Rookie II, for example, a 30% bonus would be added to your gem count. If you are part of a higher-ranked clan, the percentage bonus can be up to 75%. More rewards for more activity.
Features of the Game
In the game, you are given lots of options to enjoy. There is the 1v1 mode, tours of increasing difficulty, and global golf tournaments available every week, to challenge global players to become the Golf King.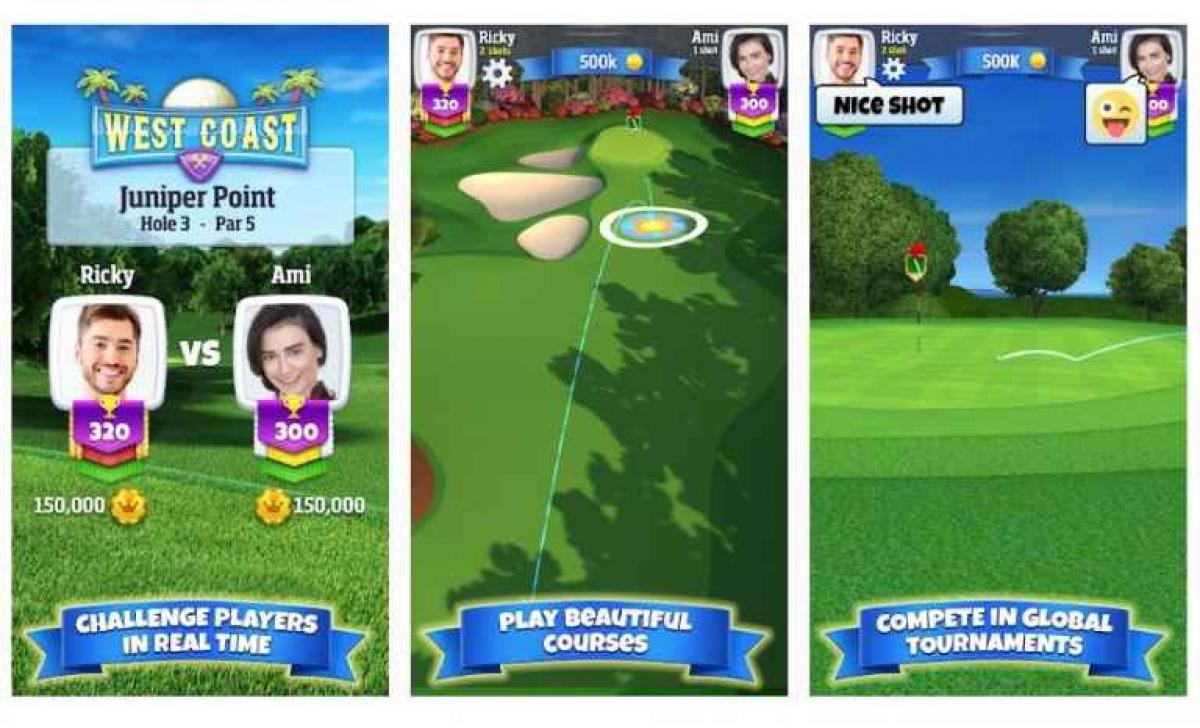 Golfing in the game is really tough as like in real-world golf, wind direction affects play too. There are lots of golf courses and new ones are added every month.
The shot system is another great feature that can be mastered to learn great shots and tricks as you play. You can try out the Golden shot, exhibiting shot accuracy, to win various prizes.
There is also an option where you can challenge your Facebook friends and let them know who's boss. A new addition to the recent update is the final practice feature that allows you to experience and test the actual wind conditions you'll face in the competition before playing.
Save and Share Replay
Did you perform an amazing shot too good to be true, that you just cannot keep it to yourself? Well, you do not have to. You can save your amazing shots and share them with your community directly from the app.
Sharing replays is also useful as you can use it to collaborate. By saving and sharing your play, you can devise strategies, and even build your clan and work together with them to earn clan rewards.
The Chat Feature
Sending messages is always fun, and it is better when playing a game. It can become a strategy to win an opponent in a fierce challenge, or a way to place yourself to advantage. You can send fun emojis to spice up your chat as well.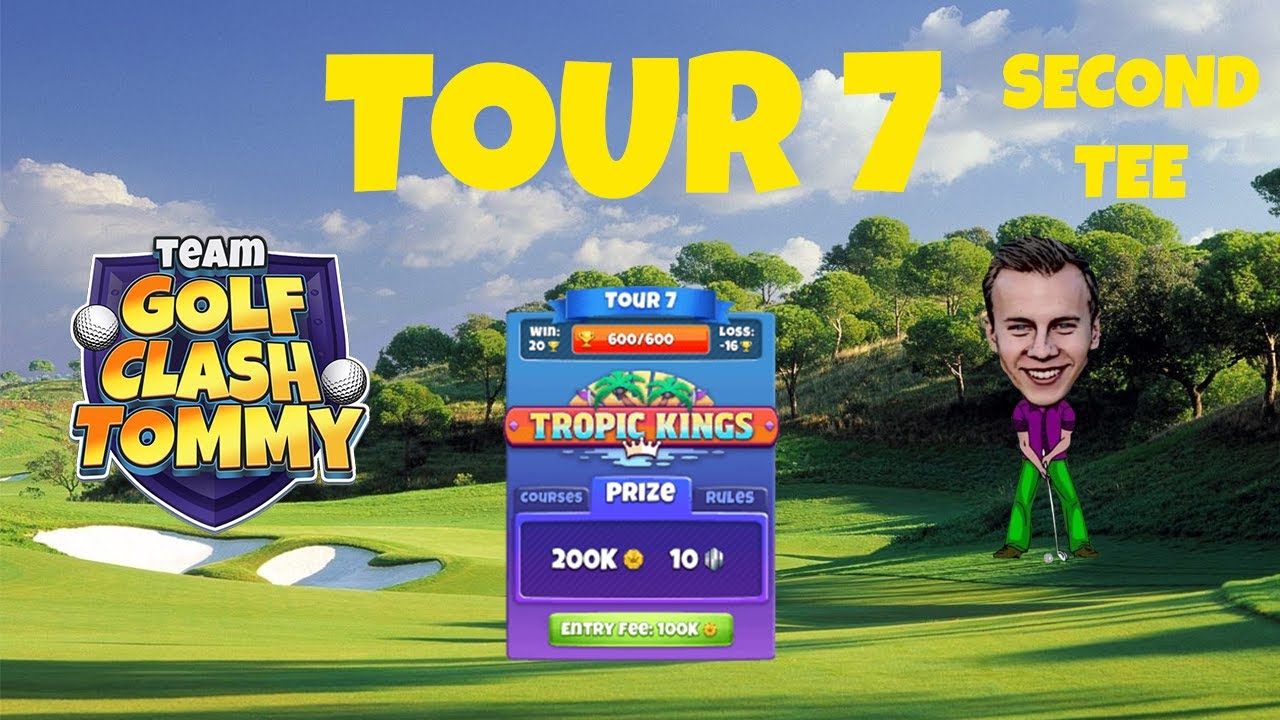 The chat feature is also included to communicate with clans. Not only can you save and share replays with clans, but you can also chat to make the whole collaboration thing more effective.
Tips for Success
The first tip I would like to share is to remain active by playing rounds and trying to win them. By doing so, your trophy count will keep increasing and more matches and higher-level tours would be unlocked.
This also increases your rewards in your daily and pin chests whose percentage of gems to acquire depends on your tour level. As gems are important to be used to purchase all the important things that you need, your progress matters a lot. So, keep balling and earn merits and rewards by doing so.
For how to play the game, which is the last tip, you may need to watch a few YouTube videos as they are more comprehensive and give visual guides to help.
How to Download
To download Golf Clash for Android users, launch the Google Play Store, search for 'Golf Clash' and click 'Install' to download. Accept any permissions requested during installation.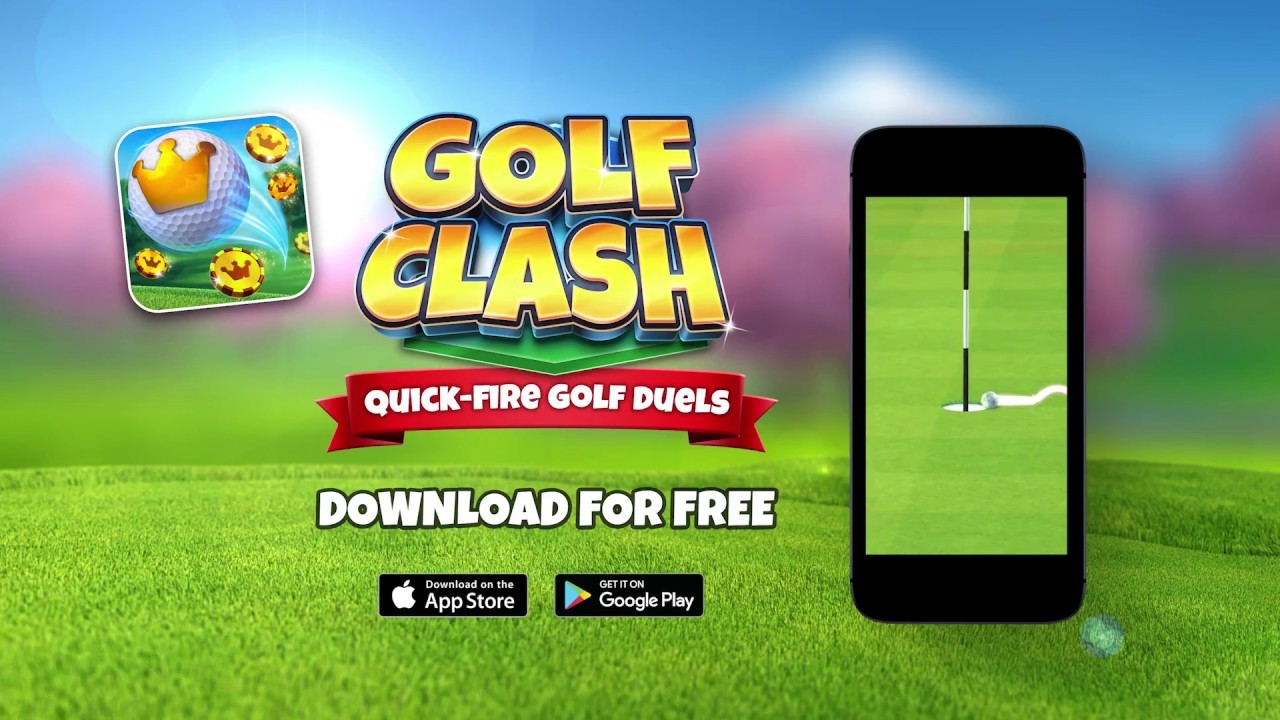 For iOS users, launch the App Store and search for 'Golf Clash'. Once you've found the correct app, click 'Get' to initiate the installation, and accept the permissions to start the download.
Permissions include the ability to receive data from the Internet, full network access, and access to your device's camera to take pictures and videos to save and share your shots among other necessities for the app to function properly.
Permission and Requirements to Download
For Android users, the app requires 109 MB worth of space, although more memory might be filled as you progress in the game. You would require an Android version of 4.4 and above.
iOS users require a larger memory of 210.6 MB at the time of writing, and an iOS compatible device of iOS 9.0 or later for iPad, iPad touch, and iPhones.
Conclusion
The game of golf is fun in real life and when played as a game. The Golf Clash app took the online sports game of golf over the top with all its impressive features and perks.
This guide took you through the real means to get gems in the game, the features of the game, as well as tips to help you succeed. I hope you found it helpful!