We all know getting the highest quality gaming equipment is very expensive these days. Most of them are sold for hundreds of dollars, and sometimes, they go up to a thousand dollars for mere equipment. However, they are also top-notch in quality, so you can't always blame them for having an expensive price tag.
However, I have found out that you don't have to shell out a lot of money to get free gaming equipment. All you need is a good mindset, a lot of hard work, and a whole lot of luck.
Here are some of the things that I can assure you that will help you get that gaming equipment that you like for free:
Getting Free Gaming Equipment
Follow Your Favorite Gamer
Follow Gaming Brands
Get Sponsorship
Become A Reviewer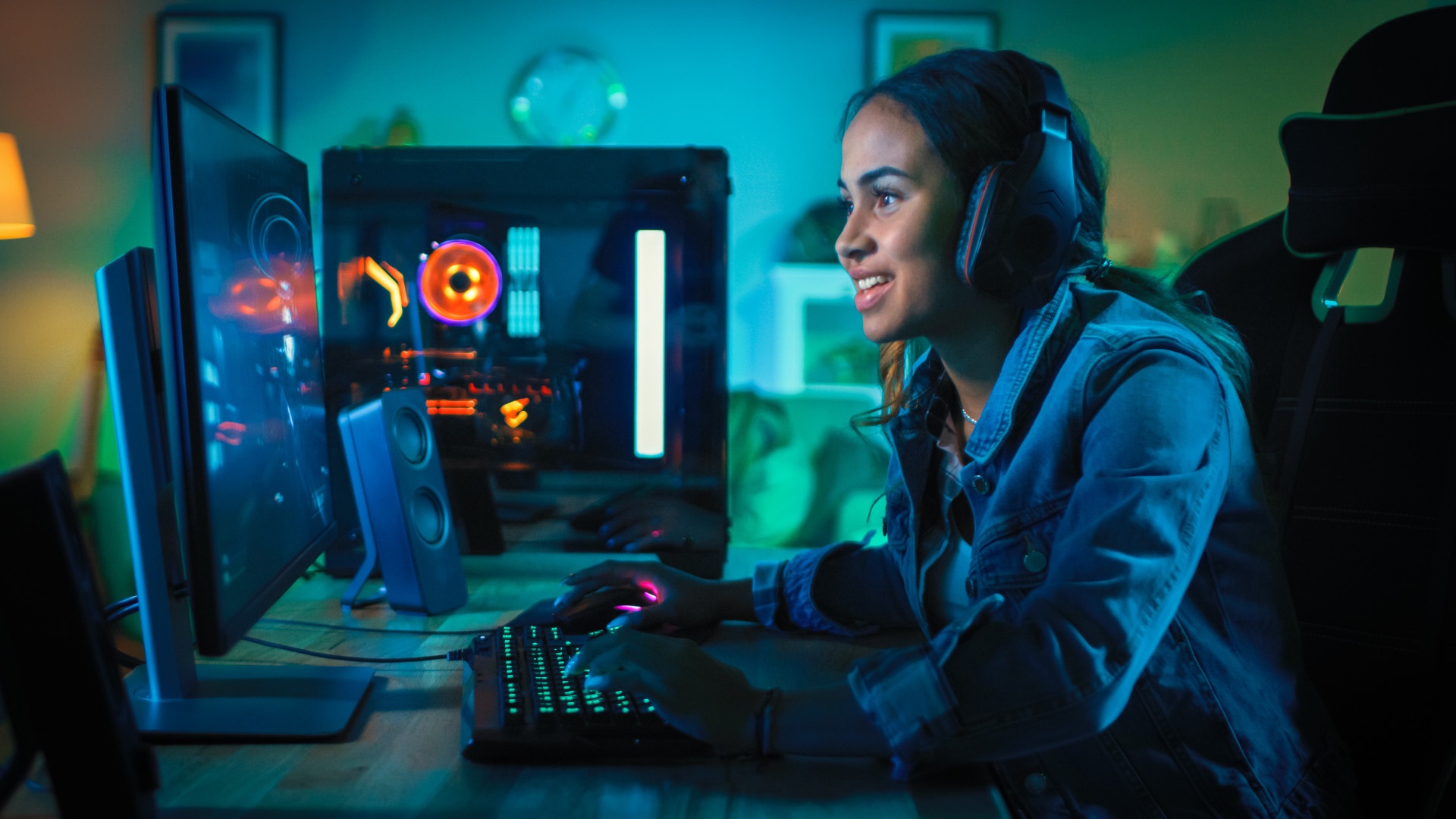 Getting Free Gaming Equipment
Learning how to get free gaming equipment can help get your expenses down. Finding the best equipment for your gaming hobby will be very time-consuming, but I know it will be worth the wait.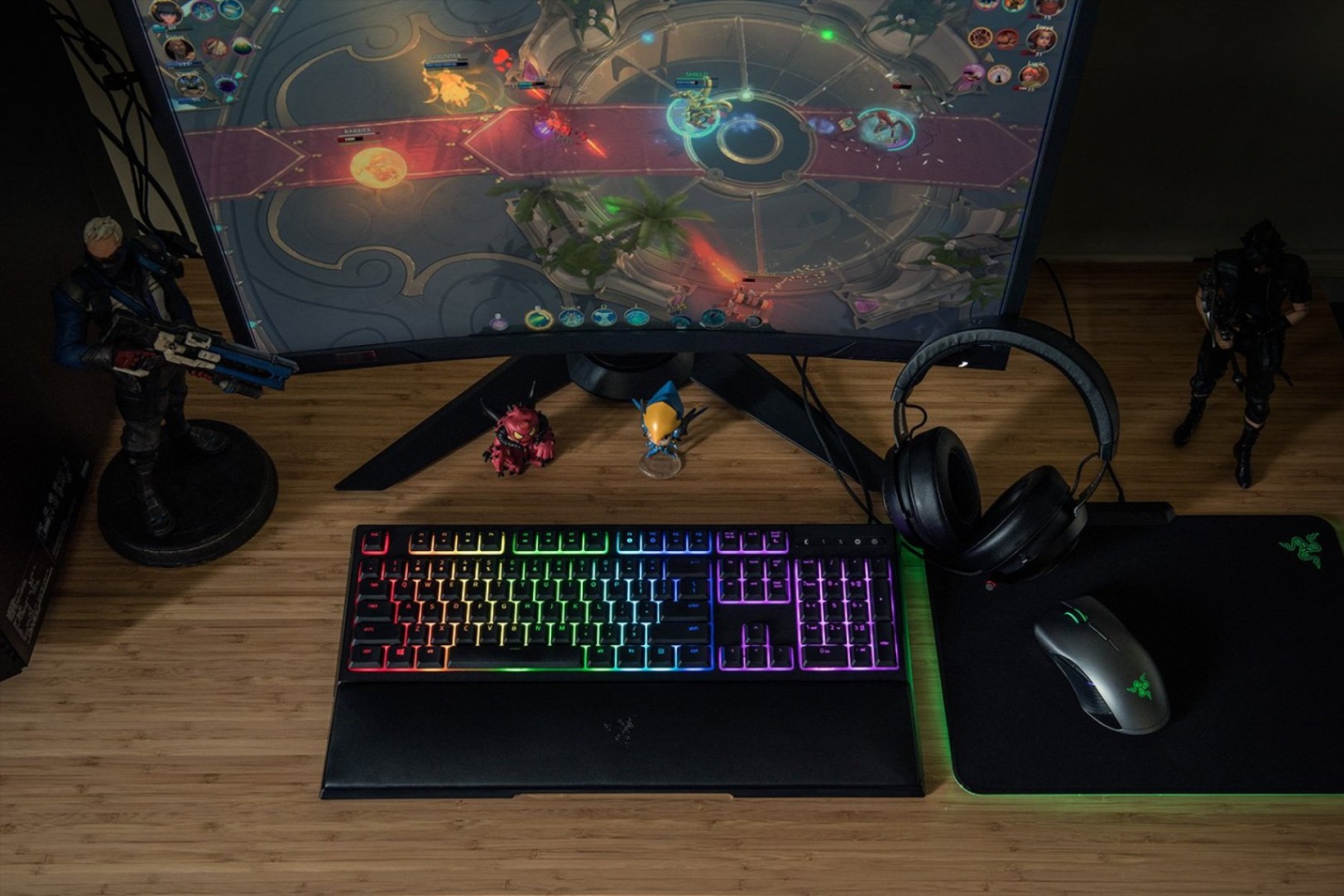 I'm going to tell you how you can get free gaming equipment, but it will take a lot of time for you to do, so patience and perseverance, as well as a little bit of luck, are needed. The first thing that you need to do if you want to get free gaming equipment is to sell your old one.
Many websites accept old consoles allowing you to trade your old consoles for cash. I don't know the reason behind why they want old gaming equipment, but it could be for nostalgia, or they want to collect it, but I know they are willing to pay cash for it.
Use this cash to get new equipment but make sure that you choose a bundle. Bundles often come with freebies, so you always get some free stuff alongside new equipment for your gaming setup.
Join Promos
Speaking of bundles and promotions, there are many online stores that offer freebies when you purchase from them. This means that you might have to spend a bit of money to get some free equipment.
Most of these promos have a discounted price, so it won't take too much extra money out of your budget. I usually check out different online stores and wait until they announce a promo or a sale.
Once the sale is announced, I usually look through all the deals one at a time to see which store offers the best deals and has the most freebies accompanying the deal.
Follow Your Favorite Gamer
Social media influencers and gamers often try to promote their page with different freebies. Sometimes, they offer free gaming equipment. Take advantage of this by following your favorite gamer and get a chance to win some free equipment.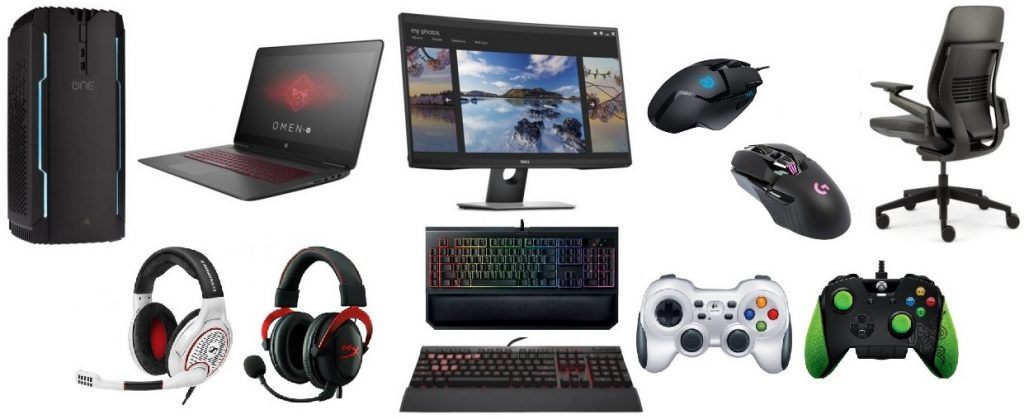 Make sure to read all the instructions and the mechanics of the contest to have a better chance at winning. Often, they want you to follow their page, like the post, and share them with as many people as possible through your posts.
Make good use of this event, and it will only be a matter of time before you win some free merchandise.
Check Out Their Streams
Gamers and streamers also tend to share some free merchandise with their audience. If I find that my favorite gamer is offering some promotions on their page, I usually check out their stream to see if they offer some freebies while you watch their stream.
Most of the time, they offer a link in the description box where I can click, and it would lead me into their website so I can join the promotion or the raffle.
It is always worth watching their stream for entertainment, and you also get to learn more about your favorite gamer or streamer. Most of these streamers are entertaining and fun to watch, so I have fun while also getting some free gaming stuff.
Follow Gaming Brands
Speaking of following gamers and streamers, I recommend following gaming hardware brands such as Logitech, Asus, and many others that specialize in gaming equipment. Most of them offer raffles and promotions for their audience and often give out free stuff when you follow them.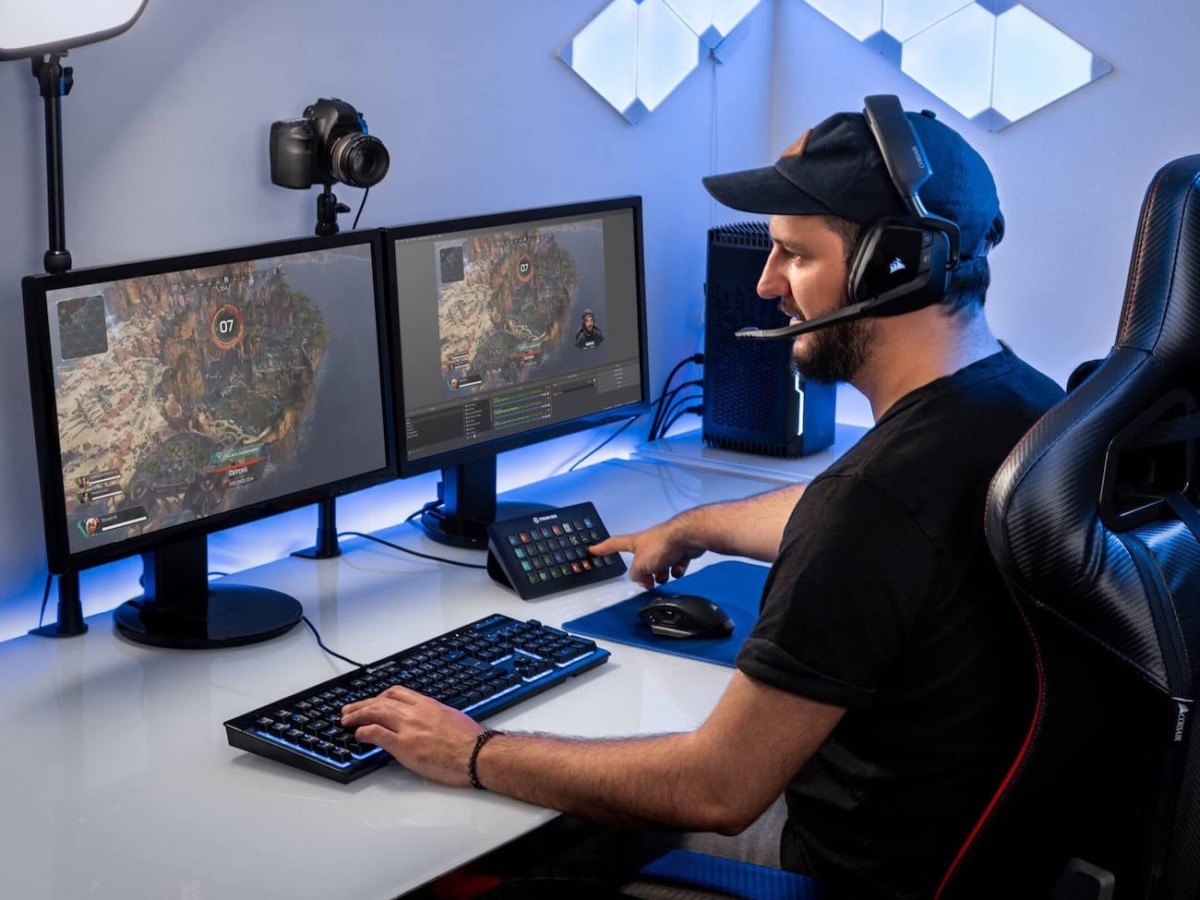 Check out their official social media pages, and you will see what I mean. They often offer these promotions, sales, and raffles in conjunction with large gaming events like Dota 2's The International or League of Legends World Championships.
Brands like Secret Lab often give out their specialized gaming chair during a special event on their page, so it is always best to check them out regularly.
Play Your Favorite Game With Buff
I've also discovered a new and easy way to get items and other free gaming equipment with the help of Buff. Buff is an app that runs on my computer while I play the game, and it collects my gaming activity. While some might doubt if the app is used to spy on me, the app itself is free from any virus, malware, or mining.
All it does is monitor my gaming activity. For example, if I play League of Legends and I win more games, then I earn more coins. Each coin that I earn will add up until I get enough to exchange them for either in-game skins, items, and the best part – free gaming equipment and hardware.
Buff also offers Buff Premium for $1.99 a month, which will give me an extra 20% boost to my earnings and open up a special marketplace exclusive for those who subscribe to the monthly rate. The premium subscription also offers raffles which have way more prizes than the free option, and we also get a dedicated Discord channel.
Get Sponsorship
If you are one of those hardcore players or want to become a pro player, make sure that you get good gaming equipment by getting sponsorship. It may be quite difficult to get as other people are lining up to get the sponsorship for their favorite brand but if you are good in a specific game, make sure to sign up for that sponsorship program.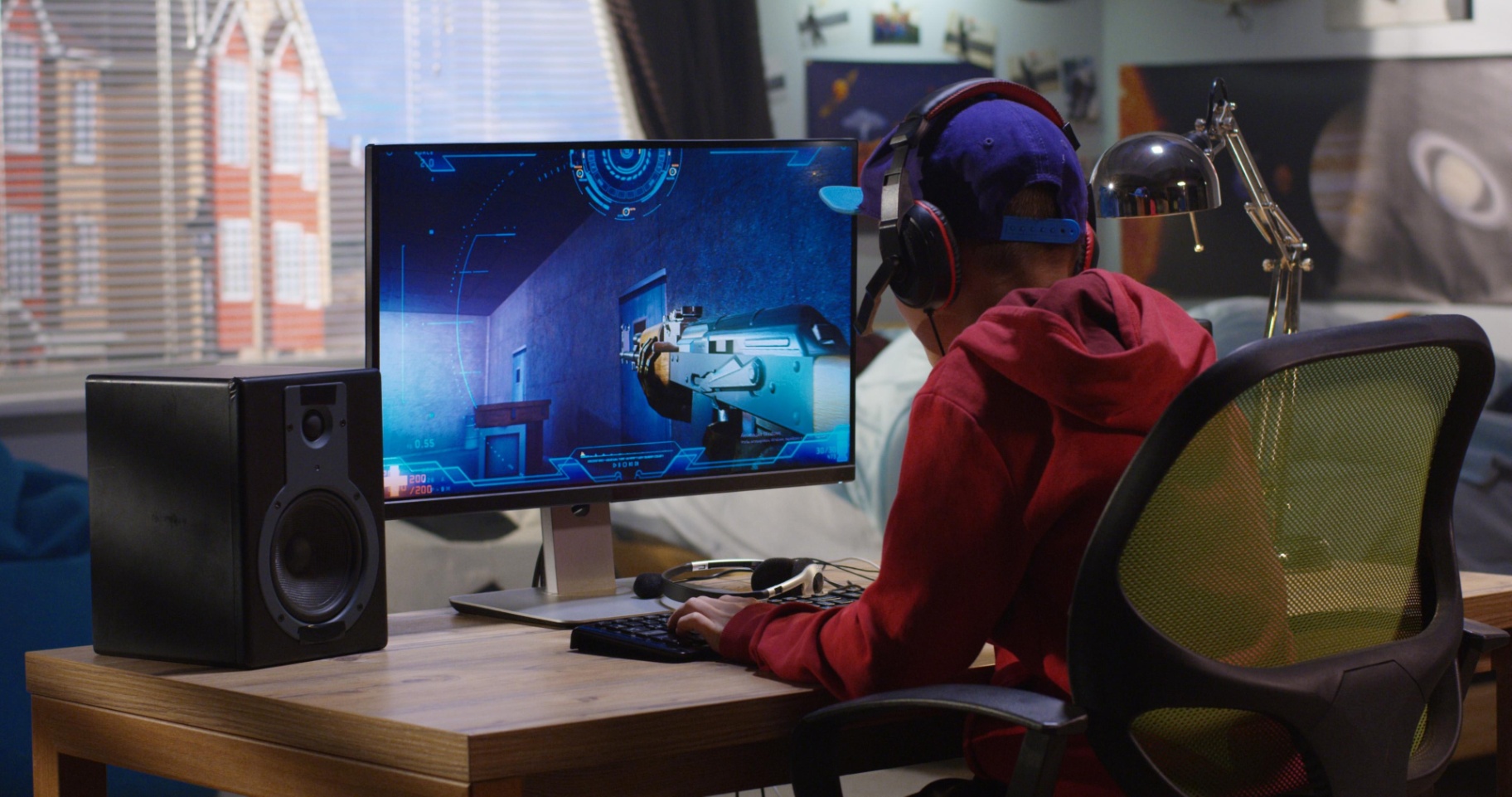 Most well-known brands often give out free equipment for their sponsored players or streamer. However, they only grant sponsorship to the best gamers or gamers that meet their standards.
This means that you need to share the same vision with the brand and follow their community guidelines so as not to tarnish the brand's reputation.
Be The Middle Man
If you do not want to leave everything up to chance by joining events and raffles, there are still things that you can do to get free stuff. In this step, you will need to become the middleman and purchase hardware at a much lower price and then sell them at market value.
Most of the time, you will get a good amount of profit that will help you get to the point that you can purchase different gaming equipment. What I like about this method is that I can increase my profit margin every week.
First, I make around $5 profit from selling a product, and by the following week, I can increase it to $7 depending on the product. Of course, it will depend on how you hustle as there will always be people who will ask for the lowest price possible.
Become A Reviewer
Apart from becoming a middle man or getting sponsorships, you can also start becoming a reviewer and post your videos on YouTube. This route is quite tricky as you will need to be very knowledgeable with the equipment to stand out from a myriad of other reviewers.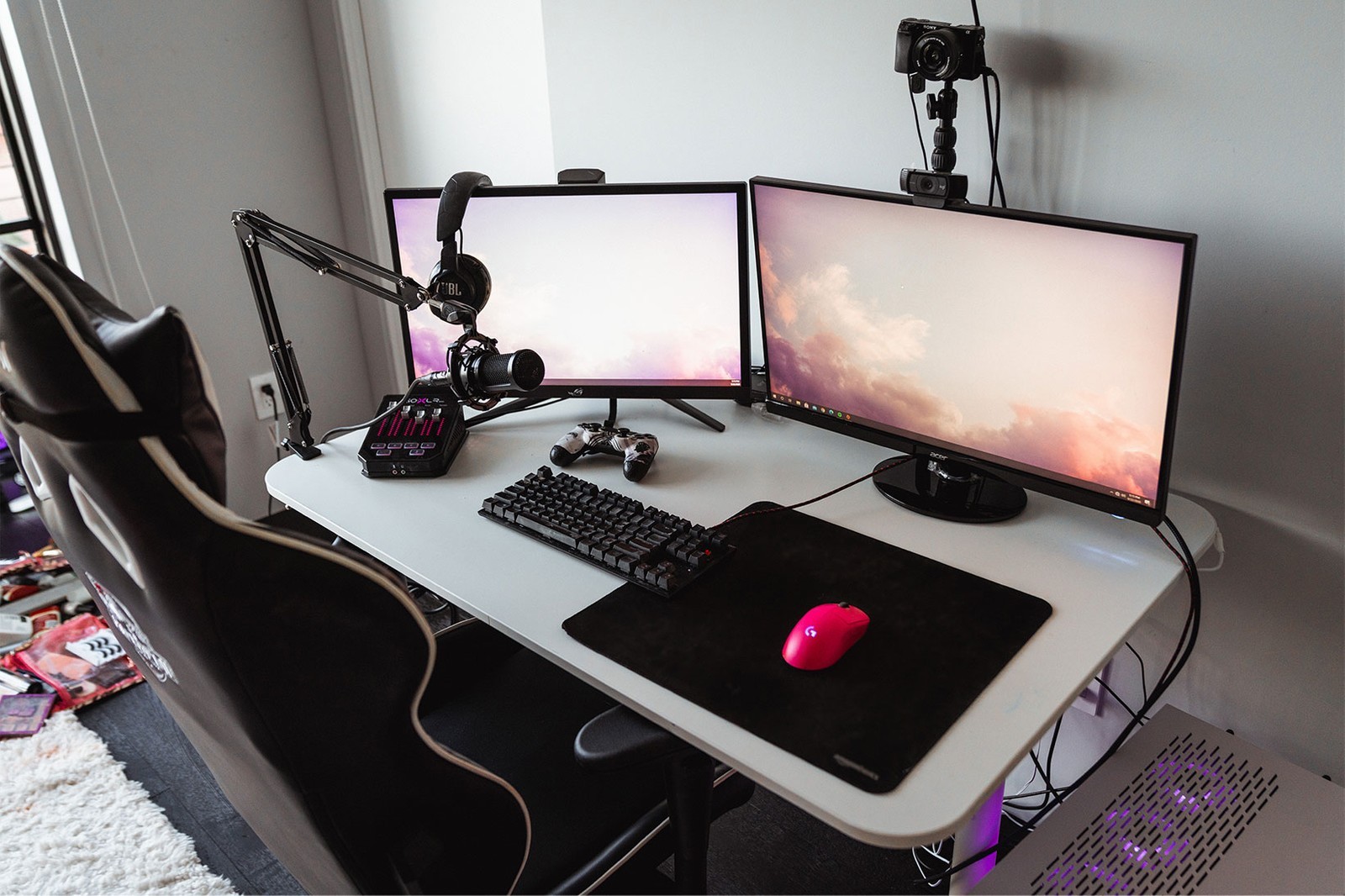 Once you have enough people follow you, most brands would be happy to send you their latest products for free for you to review. Some of these brands often give you a review product to keep without any charges, while others may want to purchase them for a discounted price.
Other brands would lend you the product to review and require you to send them back once you are done with the review.
Sign Up For Hardware Beta Testing
Believe it or not, you can always sign up for hardware beta testing to receive free gaming equipment. You can become a tester if you are fond of reviewing different products.
When you become a beta tester, you will be involved in testing different gaming products, and most of the time, these brands often give you the product or offer it to you for a lower price.
Be mindful, though, as most of the time, these brands are pretty strict and will require you to sign a non-disclosure agreement when testing the product. If you want to have the best up-and-coming gaming equipment for free, you should try signing up to become a beta tester for these products.
Conclusion
I hope I could help you get the best gaming equipment for free with the tips mentioned above.
All you need is a lot of hard work to get those freebies or be knowledgeable enough to have the edge over your competition and land the coveted sponsorship and get that equipment for free. Either way, all of these take time, so be sure to be patient.