Since 2008 the Marvel Cinematic Universe or MCU has created a huge impact on the film industry and made many new fans from its awesome blockbuster movies. While many of us had read the Marvel Comics and knew about some of the superheroes but bringing them to life is altogether another ball game.
But as more and more films were released, it became hard to track what character was what. And there are even more characters you may not even know about if you don't follow the comics. This is where gaming apps like Marvel Contest of Champions come in.
In this article, I will share with you all about this wonderful game that will not only help you get introduced to the unknown characters but also engage with them, and get free items along the way to help your gameplay experience. Read on!
About the Game
How to Download
Pros and Cons
Get Free Items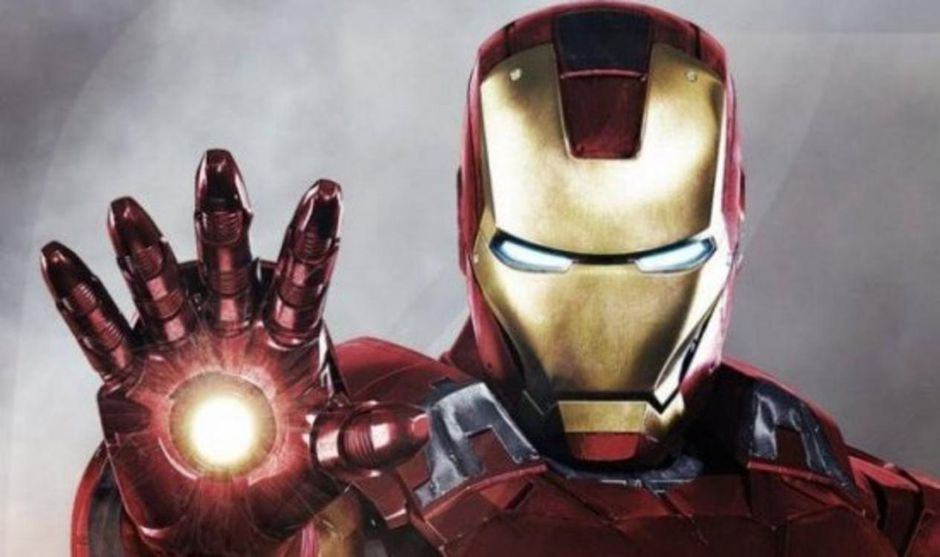 About Marvel Contest of Champions
There is a valid reason why the MCU was formed after all. The movies are a one-way communication between the production house and fans. I always wanted more to do with superheroes, play their parts, know more about them. Most importantly, fulfill my fantasy and see them fight it out in epic never-before-seen battles.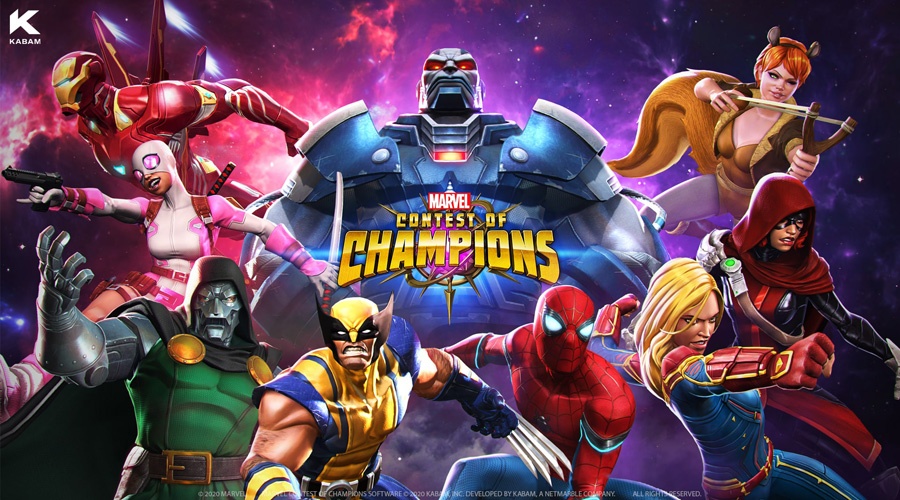 For example, I could make the Hulk and the Wolverine fight it out or Iron Man vs Dr. Strange. The Marvel Contest of Champions game allows you to do all of this whereby you can create a new team and begin your journey to be the number one "Avengers team" in the world. Better yet, be creative and give your own name to it.
The game is developed by Kabam Games Inc, a Netmarble company based out of Vancouver, Canada. Marvel Contest of Champions has already been downloaded over 100 million times on the Google Play Store alone!
A word of advice, there is sexual innuendo and moderate violence and the game is rated as 12+, so it is not very kid-friendly!
Main Features
The team management feature is practical and I like it for one reason. It helps me to easily collect and manage all my superheroes and level them up from time to time. Also, I like the special bonus feature included in this where special teams get more synergy points. For example, a combo of Black Panther, Cyclops and Wolverine.
Another great feature I love is the exotic and exciting quest maps. If you are a Marvel Comics fan, you will immediately identify the beautiful and noteworthy locations in which the battles take place. For example, a fight at the Avengers Towers or the hidden city of Wakanda! Better yet, how about killing some baddies in Asgard?
Lastly, I love the special features and the abilities of each hero. Imagine selecting Captain America for a battle where you cannot use his close-range skills, or his shield renders useless? Would you not want to use the mystic powers of the powerful wizard Dr. Strange? These powers make these superheroes who they are.
How to Download
If you are using the iOS platform, go to the App Store, and search for 'Marvel Contest of Champions'. Once you have found the app page, click 'Get' to begin downloading to your device. The process may require you to grant permissions or confirm the use of in-app purchases in order to continue the download.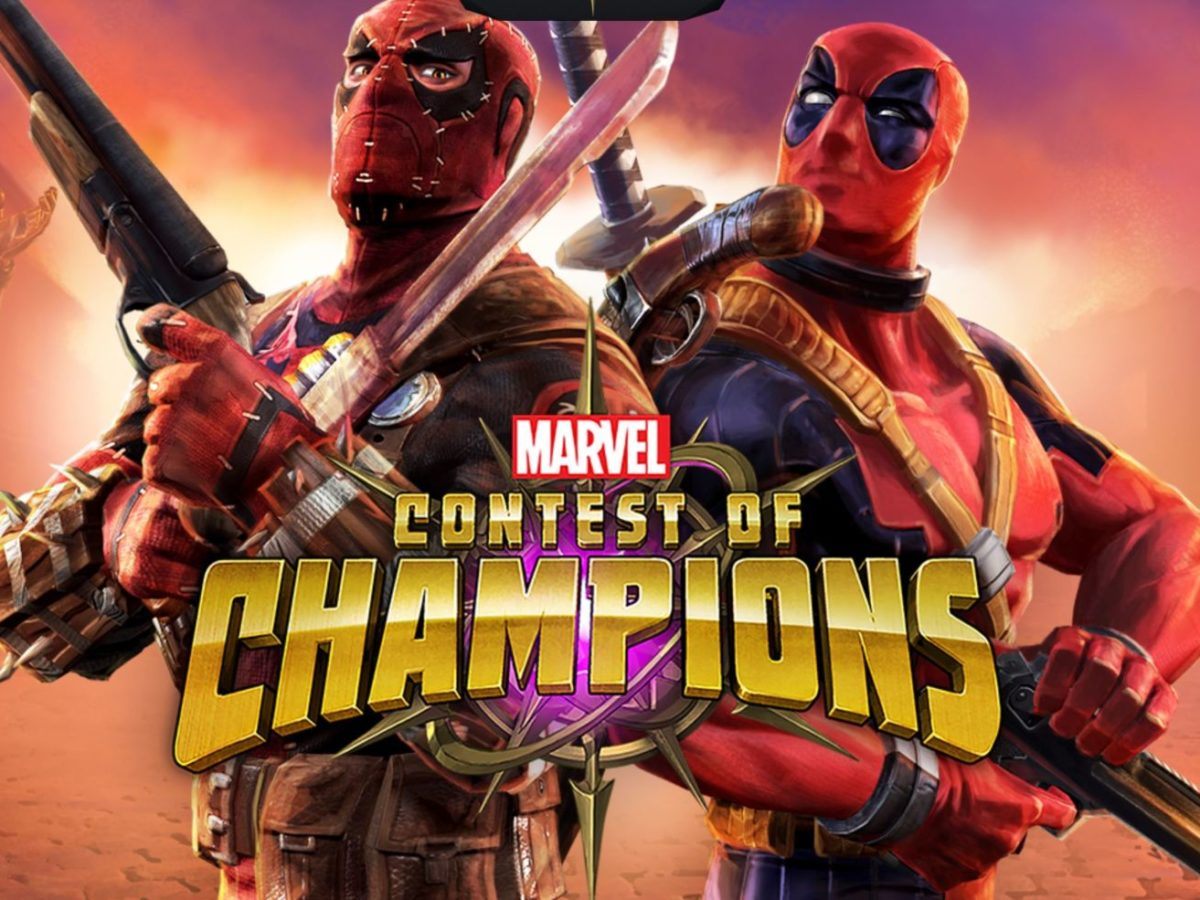 For Android users, head to the Google Play Store and search 'Marvel Contest of Champions'. Select the correct result from the search and from the app page click 'Install' to begin the download. Wait for the game to finish installing and then you can launch it.
Make sure you meet the minimum system requirements before you download the game. For Android, you need at least 6.0 and up and for iOS, you need 10.0 or later.
Costs
Like most other games, this one is available on a freemium basis. In-app purchases are available to give you advantages from time to time.
There are various interesting items that you can buy, for example, Tony Stark's briefcase costs you $29.99 whereas, getting into Odin's vault costs you around $99.99. Then there is the daily special that costs $4.99.
Pros and Cons
Gamers have said that the user interface is smooth and there are no lags whatsoever. Even though they acknowledge that the game UI is a bit old it doesn't really matter as long as it is fluid and fights aren't interrupted. Others say that there are no ads in the game, which is amazing!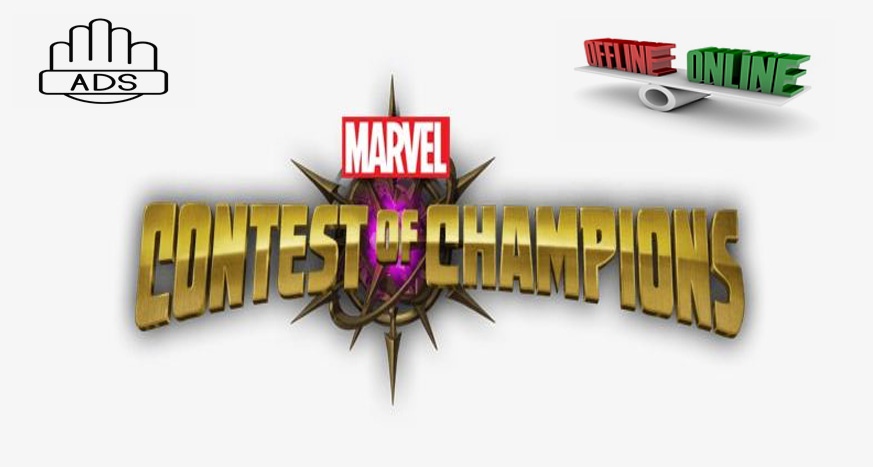 Customers are impressed with Kabam (the developer) for their creativity and the ability to churn out newer characters and introduce them to the Marvel Contest of Champions. Mind you these characters are from the comic book and not a new creation altogether. "Artistically pleasing and rewarding" are some of the words used for the characters.
Interestingly people have commended the quantity and quality of rewards in terms of quests, crystals, and class bonuses. This makes the game more engaging and fun even for people who have played it before multiple times.
Players are able to use the game to bond with their families and friends as it is available both online and offline.
Cons
A few discontent gamers blame Kabam for introducing new bugs every time they update the game! Apart from this, they have accused the company of not paying attention to their complaints on the previous bugs that keep irritating the players and create a ruckus when they are trying to enjoy the game.
The game updates consume a lot of data, up to 1.5 GB for each download, to be precise. The process is slow even for those gamers who have an immaculate internet facility. Moreover, for a lot of the users, the download just stalls in the middle without a hint or error comment as to what went wrong.
The items that are sold in the game are "lazy" and do nothing more than the usual and the regular. These are sold mostly as accessories for the superheroes and nothing more than that. In short, you are good without them too since these are aimed to make money off of the Marvel fanatics.
Get Free Items
Open the game and connect to your Google Play account. You will be taken to the storyline where the summoner or the "collector" discusses the cosmic games.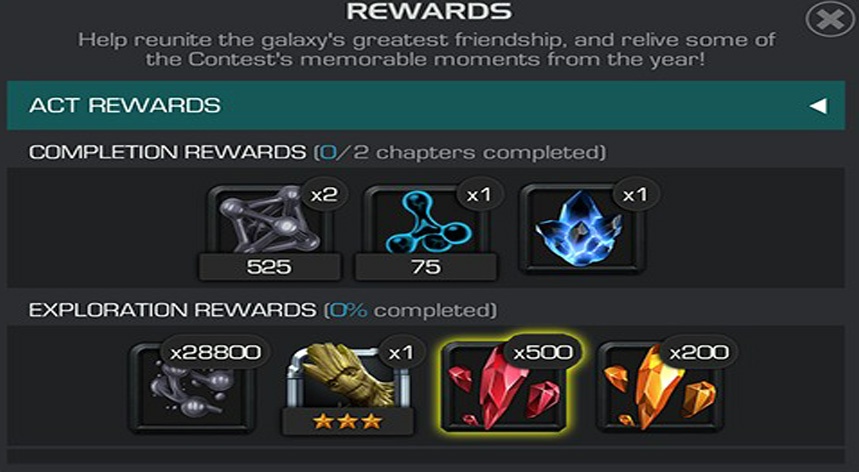 Next, you will learn how to participate in your first fight. With a combination of moves, defeat the enemy to get 50 reward points! Lastly, continue playing the storyline and complete the quests.
Do you want to get more superheroes for free? Well, you start with 100 points when you first open any hero crystal. This way, you get at least one new character for sure. However, make sure to complete the first stage sooner to get more of them and aim for the 100% explore reward for free superheroes.
I suggest that you focus on the quests first for logical reasons. First of all, these quests are tied to the stories you read in the Marvel comics so you tend to be rewarded better for following the legendary storyline. Next, every time you complete a quest chain, you get free items that solidify your position.
Tips
Don't just play your favorite superheroes only. When I first played this game, I was obsessed with Iron Man and would play him in all my fights but this is a typical rookie mistake. Make sure you play your entire stable of characters to get as many crystals as you can. Also, do not worry about losing.
Remember I mentioned the special powers earlier? Make sure that you time your finishing moves for greater impact. You do not want your enemy to block your special moves and reduce your chances to win. Instead, use your powers when the enemy is in the middle of their combo.
In the quest mode, make sure you strategize your fighting style and juggle between being aggressive and defensive. For example, during a time when your superhero has lower HP or hit points, do not "be a hero" with fancy moves or he or she will die! Reviving a lost superhero is more expensive and time-consuming than being smart.
Conclusion
Marvel Contest of Champions is an addictive game for Marvel fans. Some players have been playing this amazing game for over years and they seem to not get enough of it. For me, a Marvel Comics fan, it is an awesome way to interact with my favorite characters and participate in the MCU myself!
Yes, there are some challenges like bugs, which the company is working tirelessly on, but the overall numbers do not lie. In short, the game is highly recommended if you are interested to explore the Marvel Cinematic Universe.