CatSpin is a popular puzzle game that was launched in iOS now it is available for Android devices. The Android launch comes after a decade after its launch in iOS. This version is new and is also updated to give a rich gaming experience.
In this game, players take the role of a cat named Neko. You will help him to reach out from the rotating world he is stuck in. Thereby taking him on a tour to many new places as a result. The rotating world offers many challenges which test the players.
While the frame is rotating you must be careful about the objects around you since they follow rules of gravity. Such as stones, objects falling while the fire fuming in the same direction. So you have to tactfully plan your moves.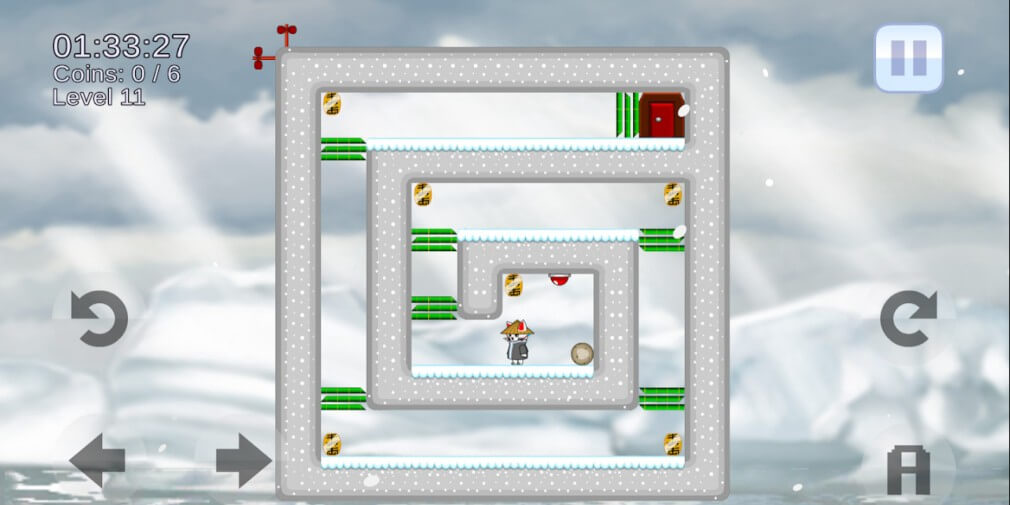 As mentioned earlier when compared to the original game this an updated and a difficult version too. Now the game has 5 new levels and has a total of 55 stages overall with additional elements for a challenge.
The game also offers two types of control schemes to choose from. One is the standard button format while other allowing tilt motion control enabling accelerometer. CatSpin game can be downloaded from the Play Store. The game costs about $0.99.