Released by IGG, Lords Mobile is one of those mobile strategy games with a lot of things to do.
From building your castle to expanding your land, training new units, and gathering resources, it's not going to be an easy ride for a new player.
There are a lot of things to do in Lords Mobile that make it very interesting, unique, and strategic which is why I was drawn to the game. In this article, I'll tell you all about it!
Building Your Empire
Becoming Good at Lords Mobile
Joining a Guild
Getting Rewards
Login Gifts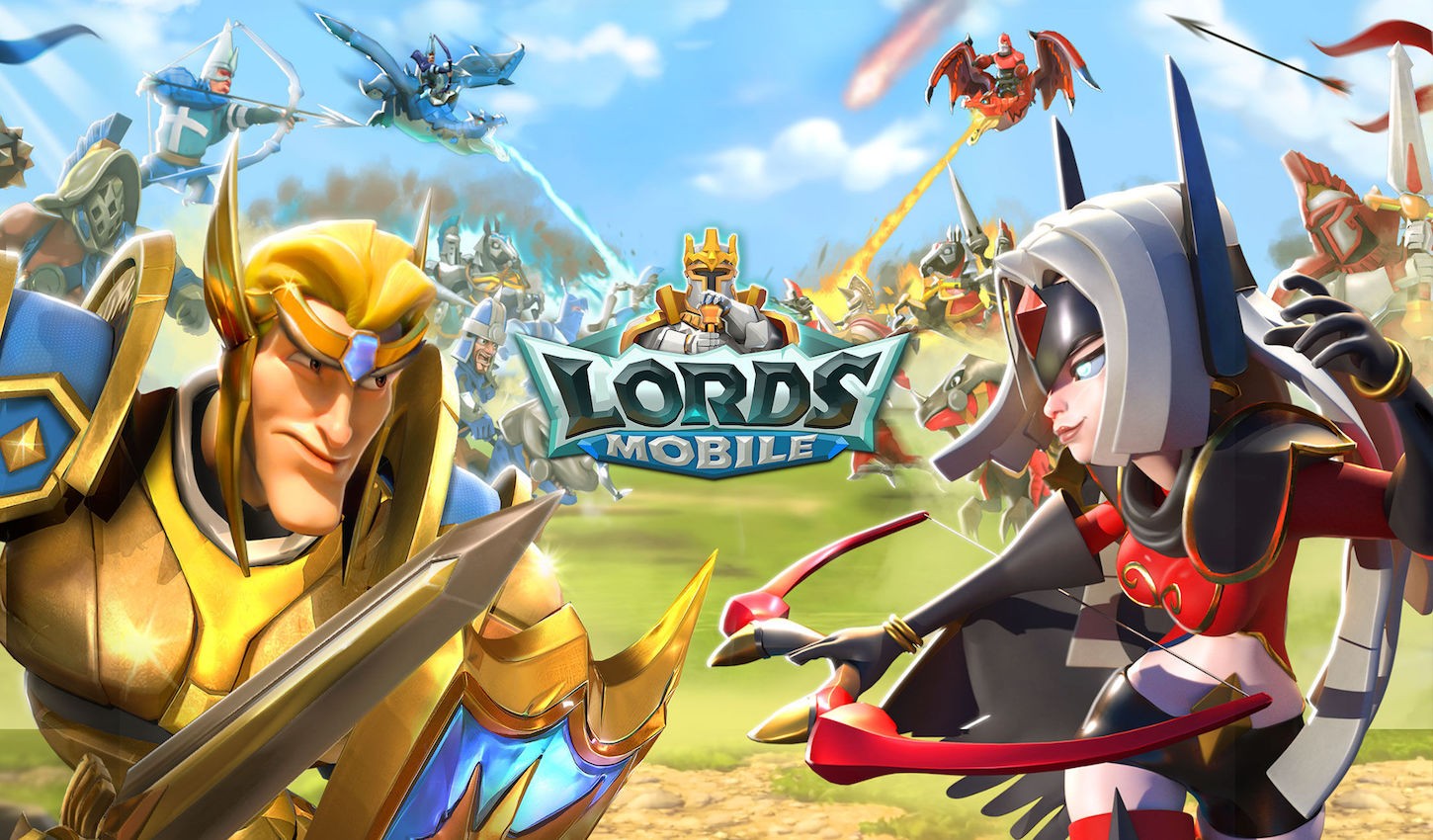 Building Your Empire
Lords Mobile is a massively popular multiplayer online strategy game that allows you to build and upgrade structures, conduct research, train troops, and heroes to defend your kingdom.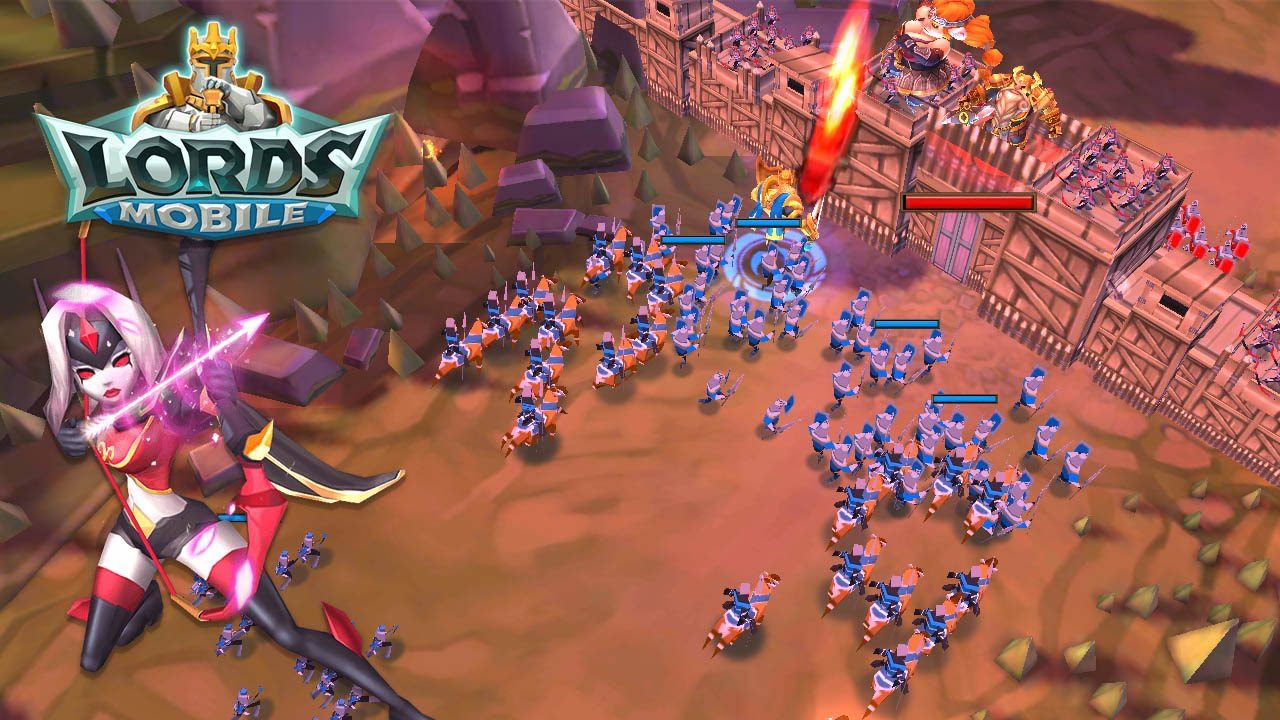 Players can strategically place troops into different formations depending on their opponent's strategy while also taking advantage of the counter system. Lead your army of heroes through a series of campaigns and fight for glory.
Join guilds and make friends and allies along the way. Get the benefits of having real players and allies on your side as you conquer different opposing guilds and participate in different events. Speaking of real players, compete against players from different parts of the globe to rise to the top of the leaderboards.
Lords Mobile is currently available for download through the Google Play Store and the App Store on all mobile devices.
Getting Started
I started the game with the tutorial and once I learned the basics of the game, I started constructing different buildings to begin.
I have to tell you that the game does have its share of complexity but for those who have played these types of games, it is rather very easy to understand. I began researching for different upgrades that will help increase the speed of construction on buildings and recruiting time for units.
Food production also was much faster once did some research. Until then, I had to start with making sure that I get enough resources to level up my kingdom before I could proceed to attack other players.
Becoming Good at Lords Mobile
Let's face it, Lords Mobile is an MMO that has an in-depth strategy. It can be quite off-putting for many beginners and new players and while the tutorial can give you the lowdown on the basics of the game, it is still not enough.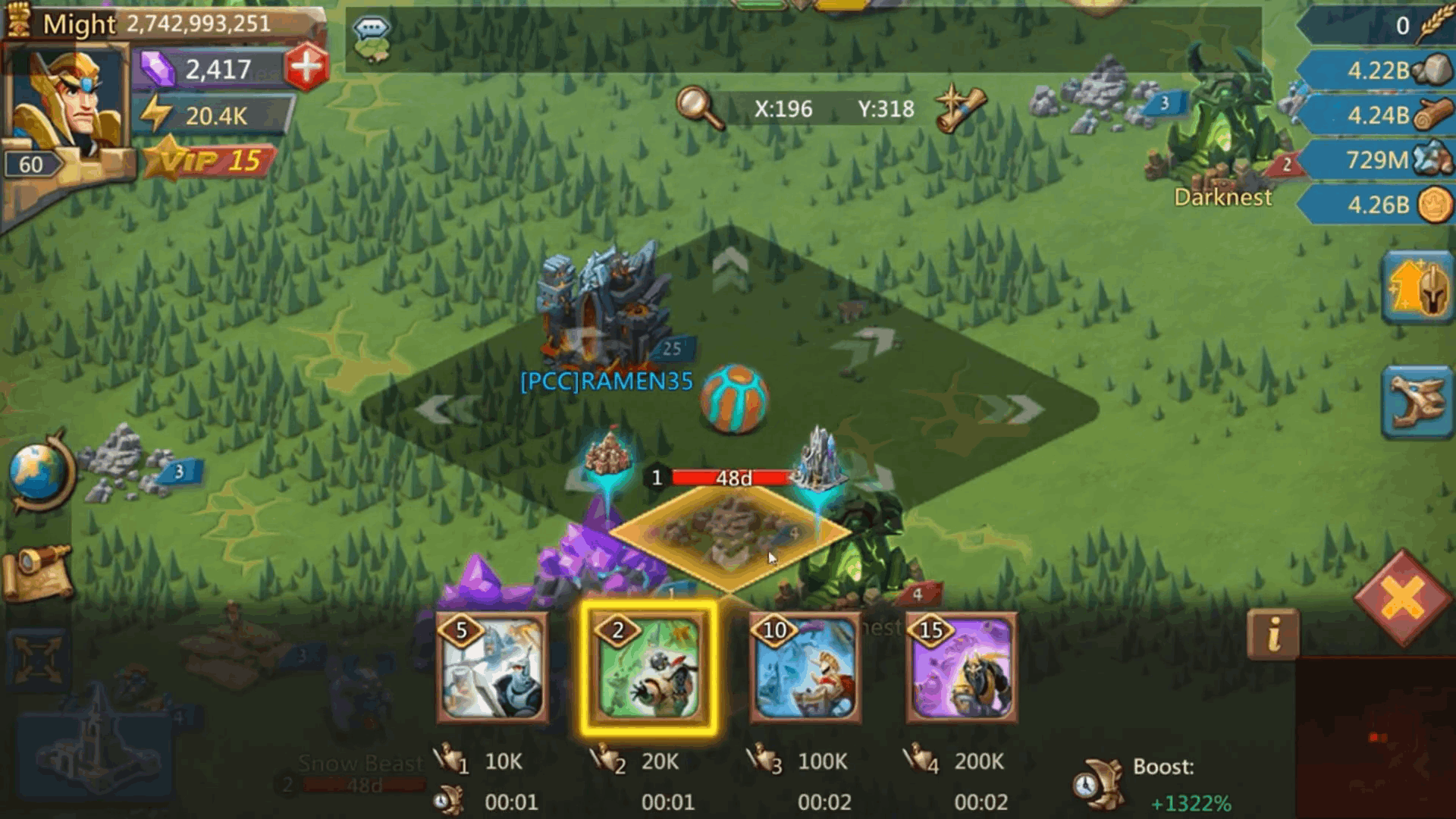 Having to deal with different aspects of the game can be overwhelming for the new players.
This is the reason why I have set up a few tips to help enable beginner players to become more strategic and get into action at the soonest possible time.
Here are some of the tips that I have learned and should hopefully increase the odds for new players to become successful.
Have a Plan
The very first thing that I would highly recommend when playing Lords Mobile for the first time is to have a plan. Think about what you want from this game so you can develop a plan on how you can get there.
At first, I just wanted to build a massive kingdom but I wasn't able to plan it out well enough. With so many upgrades and lots of decision-making involved in this game, it can be tough to do so without a concrete plan.
Each bit of research would put me on a path depending on whatever decision I made, so make sure that every choice you make counts. The earlier you get to decide on what you want from the game, the better your chances are at getting it.
Joining a Guild
Once I have found my footing in the game, the next thing that I did was join a guild. Joining a guild promises a lot of good rewards which I discuss below as well.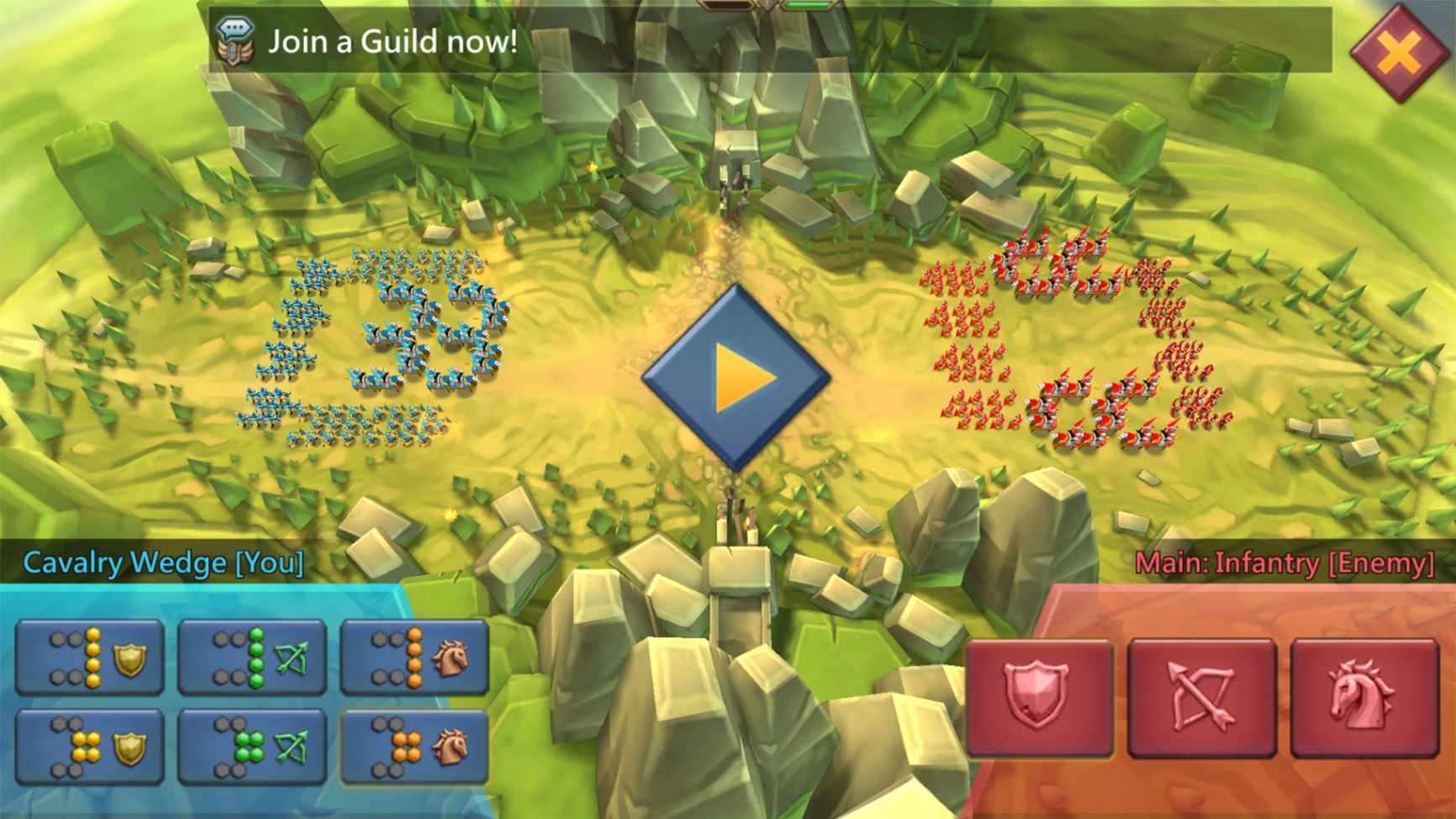 But the overall experience in joining a guild has been one of the best out of all the mobile games that I have played. Guilds allow new players to have mentors in this game while also sending the occasional helping hand.
However, finding the right guild is equally important as having one. Make sure to join a guild that has the same goals as you are as well as having a similar time zone or at least playing at the same time as you are.
These guilds must also have a schedule for meetings and monster hunting as well as good resource allocation. The more these guilds are transparent about their vision and goals, the more likely they are a good guild to join.
Focus on Construction and Research
If there is one thing I learned about Lords Mobile it is to be quick-witted at all times. The game does not stop when you log out and neither should you.
Other players are also working on their territory so make sure that you are doubling down on construction and research.
By focusing my energy on construction and research, I get to build much faster and reach upgrades a lot quicker which gives me a significant edge over my competitors. Investing points on training speed also helps with the recruitment process of my units.
Getting Rewards
Rewards are always a staple in many mobile games and Lords Mobile is no exception. I've played countless mobile games and Lords Mobile has been one of those games that provide their players with extravagant rewards.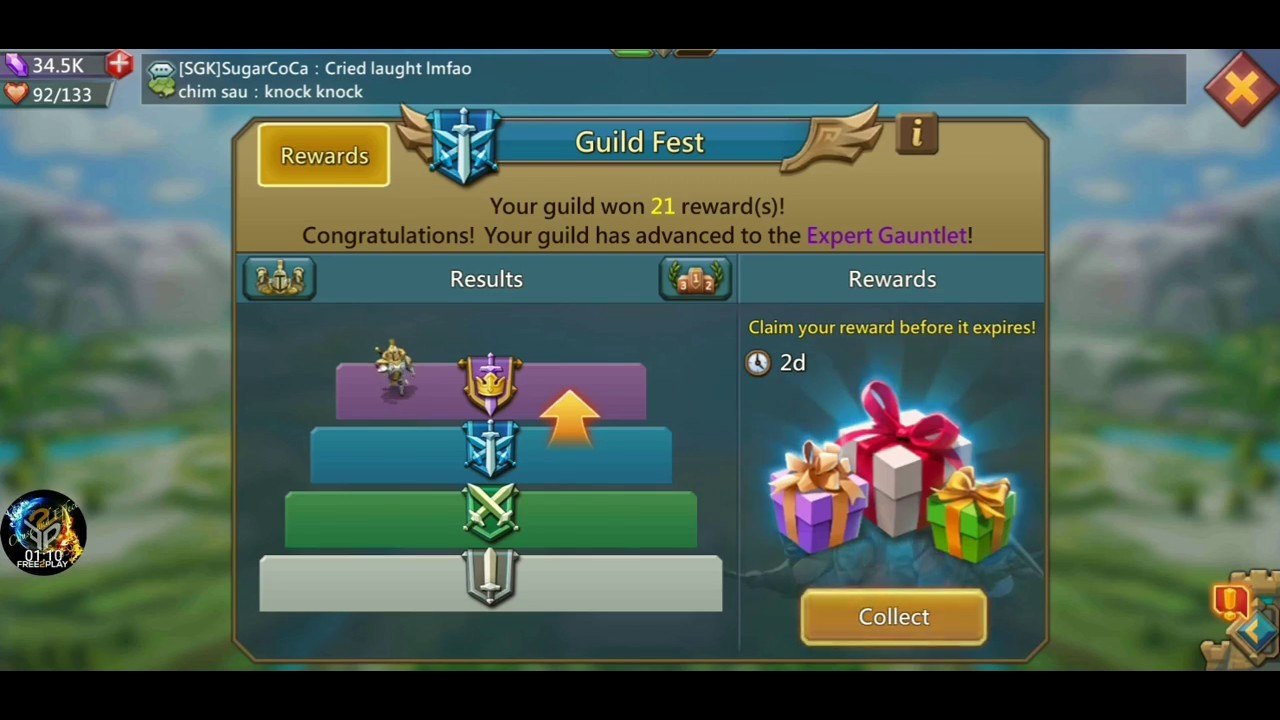 For those who want to play the game for free without spending real money or those who would like to spend a little less money than usual, there are a lot of ways for us to get rewards for free in this game.
These rewards are often given as a token to players who have played the game and would like to play the game for a longer time. Lords Mobile rewards loyal players who come into the game and play it hence the updated reward system was released.
Here are some of the things that I did in the game that earned me some of the best rewards.
Open Boxes and Chests
If you take a look at your guild, you will notice that there are some notifications on the right side of the screen. This is your signal to check out the guild boxes that are made available for you and your guild. Make sure you join an active guild so you won't miss out on these surprises.
The guild boxes provide better rewards when they reach a higher level. Make sure to open guild boxes that are higher levels. Some boxes even provide items that are only found in the in-game store. I've also noticed that each time I open a guild box, it rewards me with a key.
Little did I know, those keys would stack up until I reached a goal, and the game rewarded me with the Silver Box. The Silver box is one of the most significant rewards in the game. Make sure that you get all those guild boxes and collect those rewards and keys so you can unlock the Silver Box.
Login Gifts
One of the newer features of Lords Mobile when it comes to giving rewards is Login Gifts. Login Gifts are probably the easiest to acquire as I only need to log in to the game to collect them. I also get to pick a free reward and each reward varies every day.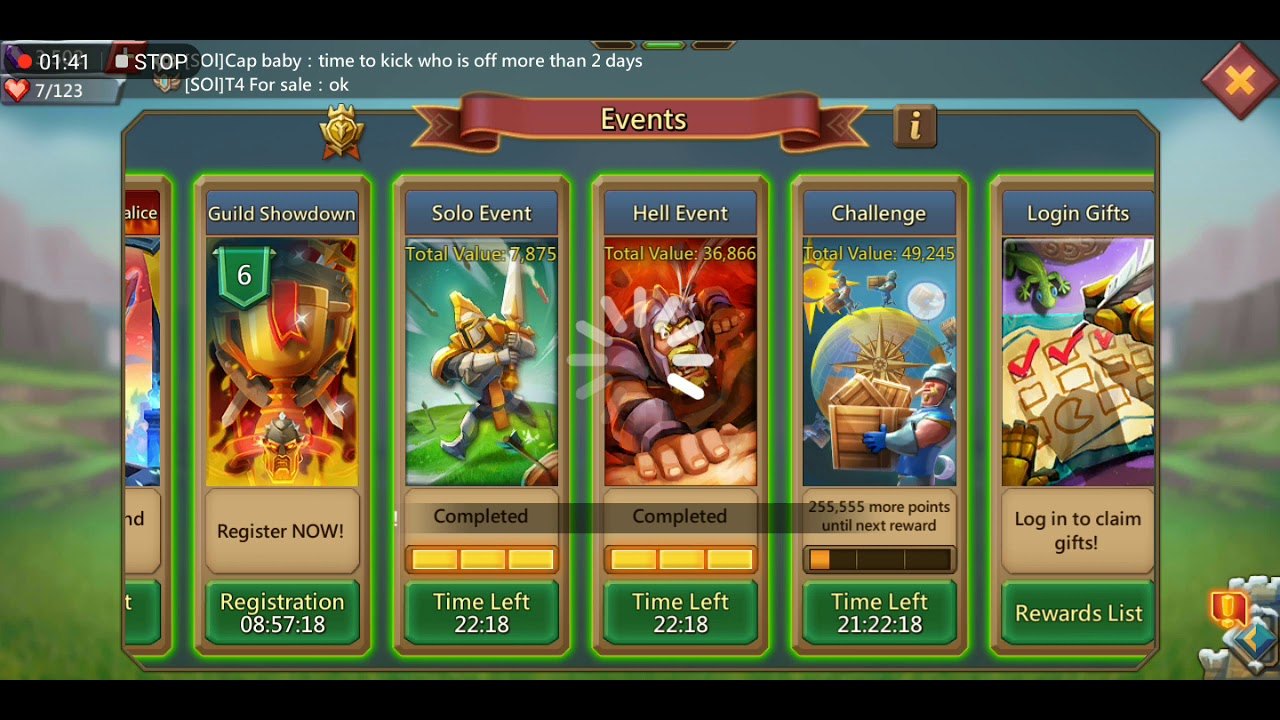 Most of these rewards include gold, speed boost, and the occasional experience. What I like about the Login Gifts is that it is highly useful for those who are just starting in the game by providing them with all the tools and resources to complete with the ones who have played the game for a long time.
I have noticed that the Login Gifts are divided into two parts. The first part can be acquired for free while the second part can only be unlocked if you invest in it by paying with real money.
While the game does want you to pay this small amount, it does offer some very worthwhile rewards from what I've seen so I suggest that you try to invest some money into this if the rewards are interesting enough for you.
Daily Quests
Daily Quests is another feature in the game that gives out rewards very often. From the moment I hit a certain level in the game, I receive a reward depending on the Castle Level. Each quest will reset at the time I finish it.
At the end of the day, I receive rewards like Activity Points, resources, gold, and some chests.
I would suggest that you quickly level up your castle and get these rewards as soon as possible as they are very helpful in the game.
Conclusion
I like to think that Lords Mobile isn't just some run-in-the-mill type of mobile game. The game involves a lot of strategy and decision-making from expanding your territory to raising your army to competing against opponents while also trying to reach out to allies and your guild.
There are just so many things to do in this game and I hope that the tips above will help make playing the game a lot easier.