37GAMES, a globally renowned game publisher, has already served all the gamers out there with the best of the wild frontier, puzzles and conquest, RPGs, and many more other games. Now it is time for a new real-time and action-packed MMO strategy game – FINAL ORDER.
A unique mobile experience presented by 37Games, Final order is a game based on strategy-play. The player will play as a commander stuck in a war-stricken land and raise your army to survive in the toughest of situations. As a player, you have to demonstrate your best tactical approach and strategic rationale to establish your military stronghold. Modern Armies would be made strong and advanced so that they can compete well for strategic points.  
With the mighty force of the giant beasts, you will be able to rebuild the world order! Diverse combinations of units and strategies bring a completely different experience.
SPECIAL FEATURES
Mighty beasts can aid your conquest
Explore the world and awaken the mighty beasts from all corners of it! In order to combat varied purposes and needs, you would have to unlock different beasts. The bodies of these savage beasts are toughened and have mighty powers. The players can use these beasts for their best possible interests. They can be supported for extracting resources, defending the army bases, and conquering the war-torn lands.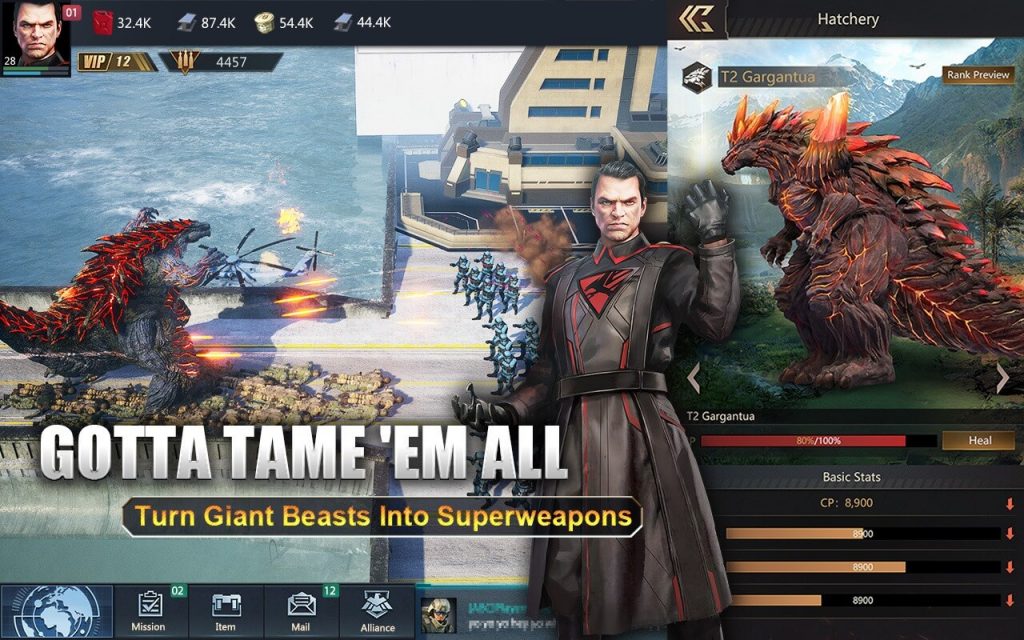 Graphics including Real-World Military Models
Your legendary journey will begin with a threshold of a massive and authentic military compound. This journey will witness many eye-popping graphics. These graphics will not be any usual graphics, they would be inspired by Real-World Military Models. The design of military bases is inspired by actual military facilities that you can find in the real world. Take over various vehicles such as tanks, APCs, helicopters, and other military vehicles to give the feel of actual war machines.
Turning the game upside-down with strategic moves
War is emerging! Get ready and actively secure strategic resources. Plan the development of your base for incoming battles for the toughest survival. There are four types of combat units that have distinct strengths and weaknesses for you to exploit in combat. Collect understanding and intelligence on your enemies to be always one step ahead of them. Discover a successful strategy to lead your army and cooperate with epic beasts to surprise your foes and prevail in battles.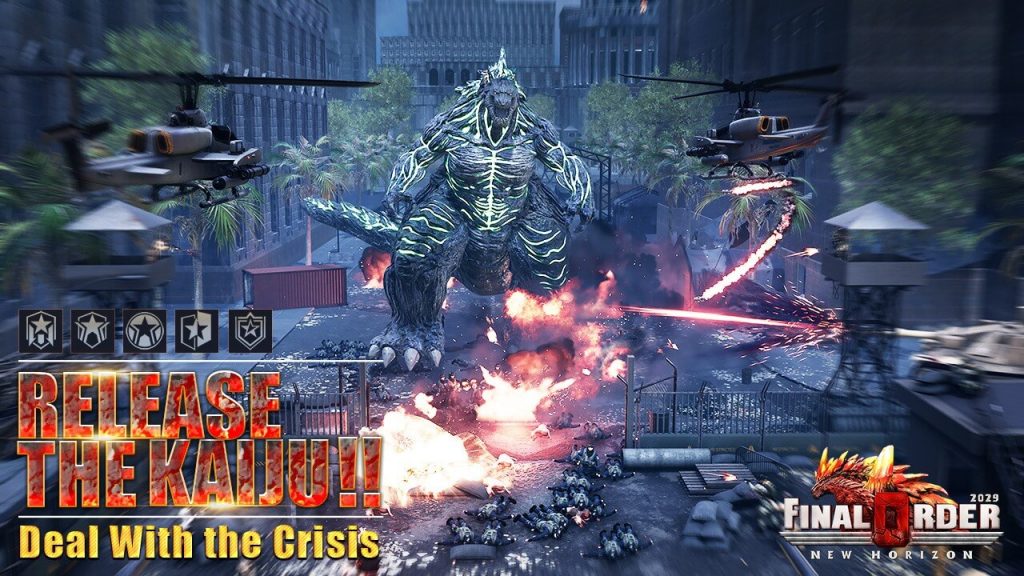 Final Order is a free-to-play mobile game with in-app purchases. According to the Terms of Use and Privacy Policy, this application is not intended for use by users under the age of 12. A device with internet access is required.
Plan your strategies, lead your army and fight for survival! Download the game via Google Play.