With a lot more time spent at home these days with nothing to do except play games or watch movies, I was on a hunt for something entertaining to keep myself occupied. I was scrolling through a bunch of games on the App Store when I came across this game called Tap Tap Dig 2: Idle Mine Sim.
The interface of this game is exciting and leveling up has now become a goal! I began exploring more about the game itself and found quite a good amount of information.
In this article, I'll explain the game and lend you some tips for success if you want to excel at Tap Tap Dig 2.
About Tap Tap Dig 2
The Main Features of Tap Tap Dig 2
How to Play Tap Tap Dig 2
How to Receive Tap Tap Dig 2: Idle Mine Sim Bonuses
Tips for Success in Tap Tap Dig 2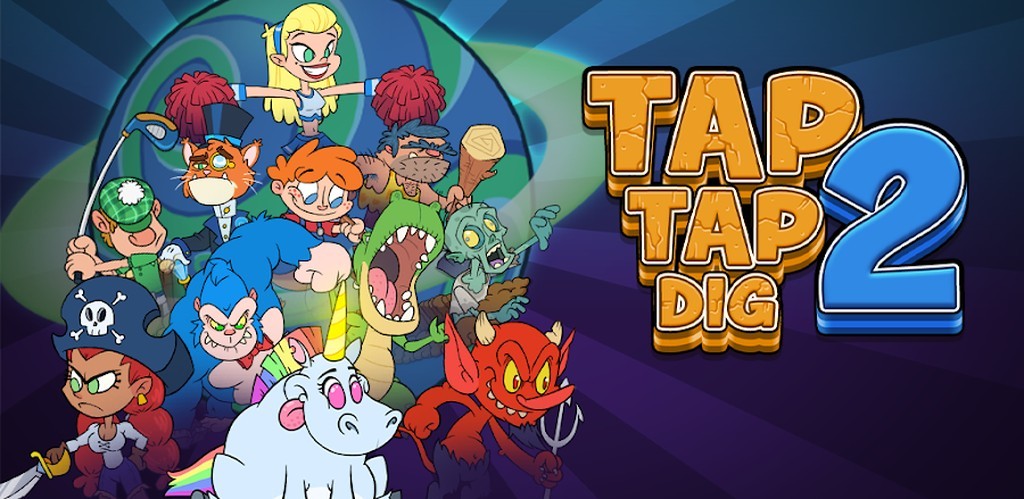 About Tap Tap Dig 2
Tap Tap Dig 2 is a sequel to Tap Tap Dig, in which all the player has to do is dig until the very end. You are supposed to tap on the screen in order to dig deeper into the earth, going through levels of dirt, stone, obsidian, and other material in your way.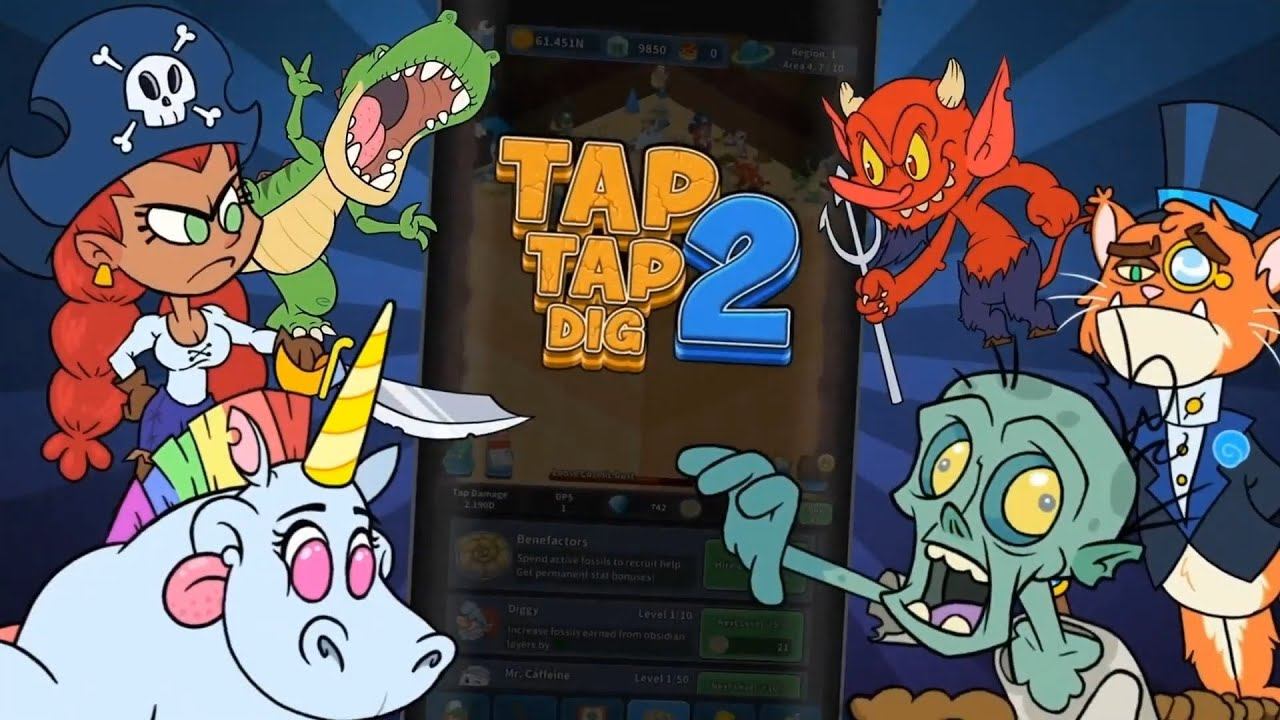 The point of this game is to dig in the earth in order to make your way to the center. While you keep on digging, the game gives you the opportunity to score some diamonds and coins so that you can buy upgrades like special skills and other types of help.
All you need to do is keep on digging and luckily for you, if you're of those who are low on patience, you can use as many fingers as you want to dig faster. Multiple taps on the screen will always be read separately, and if you have a wider screen, even better!
How to Download
Tap Tap Dig 2 is available for both iOS and Android devices. If you have an Android device, visit the Google Play Store and search 'Tap Tap Dig 2'. When you've found hthe app page, click 'Install' to begin downloading to your device.
If you have an iOS device, visit the App Store and search for 'Tap Tap Dig 2', and pressing the 'Get' button from the app's page to install the game to your smartphone. That's all it takes!
The Main Features of Tap Tap Dig 2
Tap Tap Dig 2 is a typical incremental clicker game in which all you need to do is inflict damage on areas, collect gold, and use it to upgrade your characters. Let's discover some of the incredible features of the famous Tap Tap Dig 2!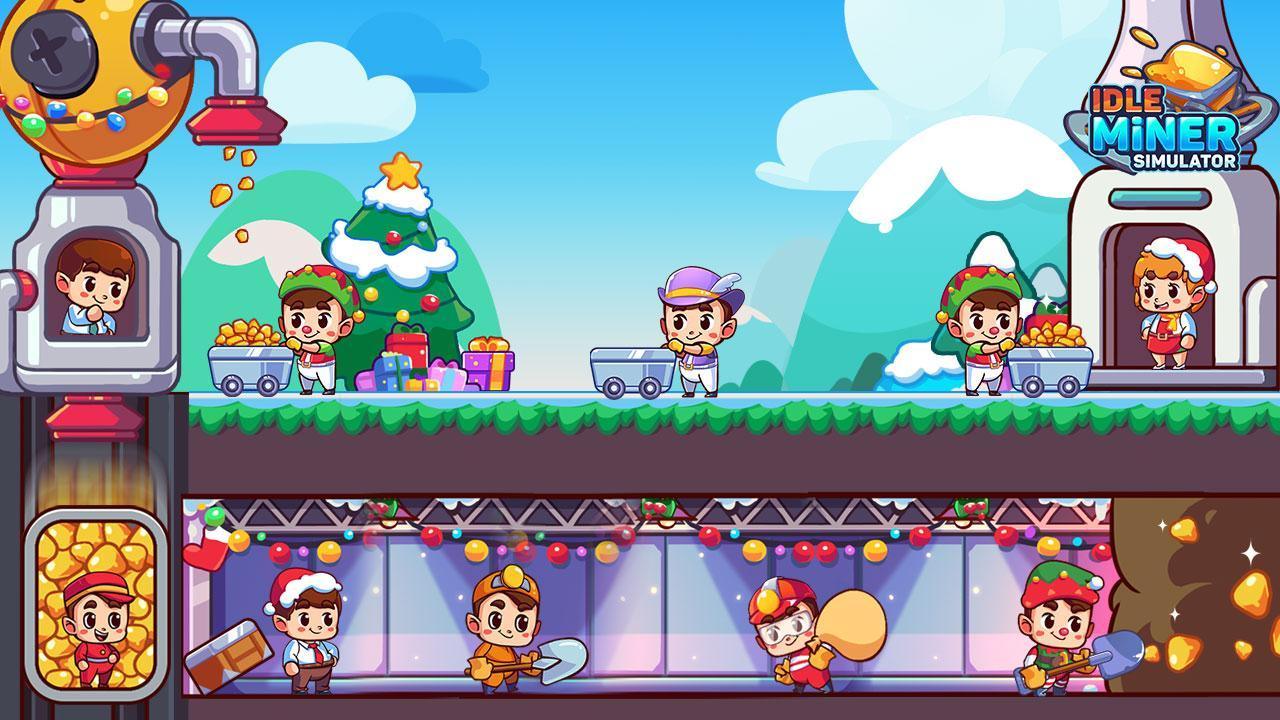 Idle Mining Gameplay: As mentioned above, Tap Tap Dig 2 consists of just tapping and mining till you reach the hidden gold inside the ground. You tap to dig, and you tap to destroy obsidian rocks in order to earn fossils! The more you dig inside the earth, the quicker you reach the core.
Exciting Upgrades in the Game: Your personal character is Peter, but you can hire 12 other characters to keep mining for you. When you earn enough coins to unlock benefactors, you can use them to earn special bonuses as well! These tokens and bonuses can be used to upgrade to different planets.
Mining Bonuses
While playing, you'll end up collecting different types of items that can help you dig faster and again, get a better chance at collecting more items. You can craft these items together for bonuses as well! Other than that, you can also hire different crafters to make all the items you may need.
During the gameplay, you also get the opportunity to crack open geodes through which you'll be rewarded with special mining bonuses.
By completing the tasks given by the game, you can earn diamonds that are rarely ever found! Keep mining for chests and open them to collect bonus items to make the game much more exciting.
How to Play Tap Tap Dig 2
In the game, your avatar is Prospector Peter Jr., who is a miner looking to explore the depths of the earth and make bank while he's at it.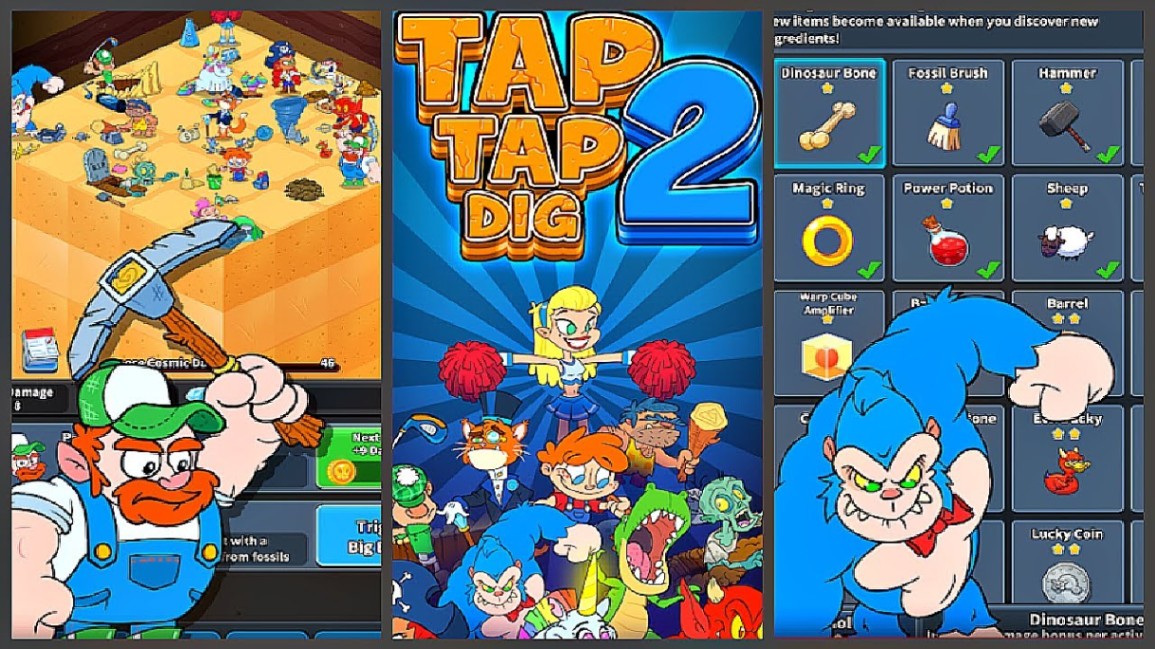 As you tap, you keep breaking into the layers of sediment in the earth and after each destruction, you are rewarded with coins and fossils to unlock Peter's companions or get upgrades.
Each of Peter's companions that you unlock has a personality of its own, most of which explain the character's skill at digging.
These characters have their own automatic damage per second (DPS). For instance, if you first buy Shovelly Joe, he owns a simple beach pail and a trowel through which he digs in the earth. Shovelly Joe's DPS is not as great as Tee Wrecks' is, for instance, who is a dinosaur.
Play with No Risk, Just Rewards
In Tap Tap Dig 2: Idle Mine, Peter's companions will continue digging even when the application closes, this is where the 'idle' part comes from. When you come back to the application, you can collect the coins they have earned to further upgrade your character or buy more companions!
You can also find diamonds in the game apart from fossils and gold. Diamonds, however, are rarely found but can be purchased with real money in the game. You can craft the stat-boosting items in this game quicker if you use diamonds to do so.
There are in-app advertisements that also enable you the opportunity to earn rewards and bonuses. The adverts aren't too obnoxious so you can conveniently get a chance to earn rewards! As for myself, I look forward to these adverts so that I can keep leveling up in the game.
How to Receive Tap Tap Dig 2: Idle Mine Sim Bonuses
Now, playing the game itself isn't rocket science, but it's always helpful to know exactly what one needs to do to play like a pro. Tap Tap Dig 2 bonuses aren't too difficult to get, you just need to know what to do, and that involves Benefactors, Crafting, and Geodes.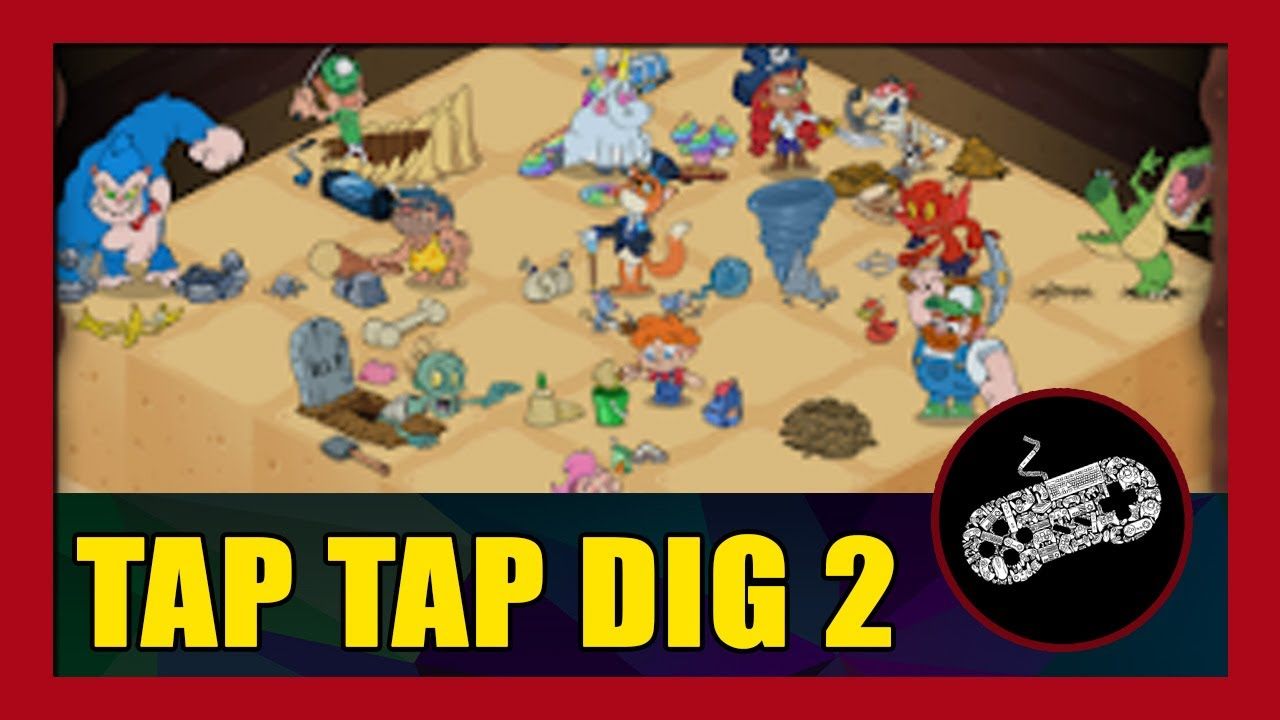 Benefactors that you unlock in the game through coins will help you earn bonuses. For example, when you unlock the Dust Devil by spending 1,000 coins, you can increase the damage bonus per active fossil by at least 5%!
Crafting the items that you find while playing will also give you a better chance at earning bonuses. These items can be used by you to either make yourself faster at digging or unlock other types of upgrades that will make you an expert!
Geodes work in the same way as crafting does, however, you only have to crack open these geodes to earn special bonuses in the game.
Tips for Success in Tap Tap Dig 2
There are a few things to consider to be the best at the game. The game has tricks that you can use here and there to earn an advantage!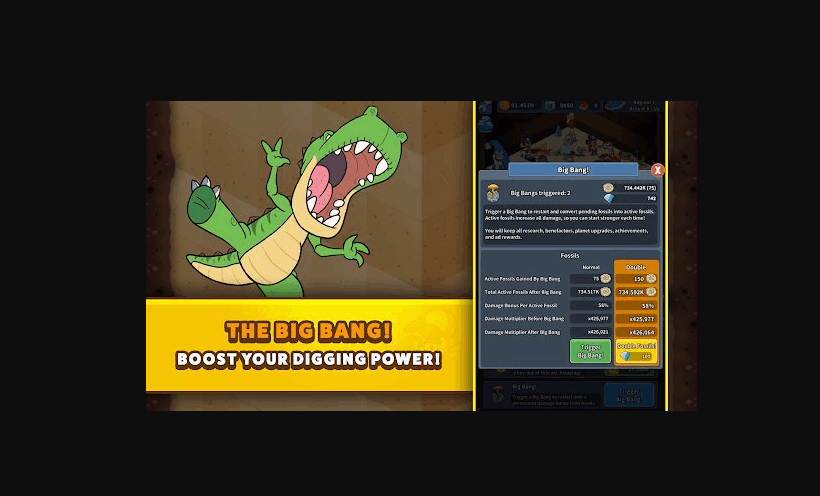 For example, you can trigger a 'Big Bang' in the game when you feel that your digging is getting slower. This will restart the game and make the inactive fossils active again.
However, before you trigger the Big Bang, ensure that you have gone through all the moon and planets like Mars, among all the others. This way you can collect more fossils from each planet and also continue digging after acquiring moonstones, marstones, and other types of stones.
There's one thing to take care of when you collect moonstones and marstones: do not rush for the core samples because the core is in layers and consists of a lot of HP. And skilled player would know that it's important to max out their moonstone and marstone bonuses before heading straight for the core samples!
Take a Reverse Order
Another thing that you can do in the game is to aim to unlock higher planets as soon as you can. This is because these higher planets have the capability to provide you with more gold per second, and this will help you accelerate the game.
If you have enough gold and helpers, opt straight for Mercury and mine there for a bit before heading out for Mars, the Moon, and then finally to Earth. This is an excellent strategy and will help you on your road to success in this game while making it interesting side by side.
Final Words
Tap Tap Dig 2 is probably one of the best games to play in between your daily moments. It is extremely satisfying and the repetitive nature of it does not even require you to put a lot of thought and effort into it.
Just keep digging and you're doing the best you can! If you have a lot of time to spare in your day, do give this game a shot.