Gacha games may have a terrible reputation, especially within the mobile game community however, there is one gacha game that I highly recommend for people to play for its complexity and amazing artwork.
Arknights is a mobile tower-defense game that had me hooked from the start. Its mix of colorful anime art style and strategic gameplay has left me addicted to playing the game.
Arknights is fairly new to the genre and still has a lot to offer. With a compelling storyline, a cast of unique characters, and highly strategic gameplay, it's crazy to think that I would be fully immersed in this game. If you want to learn more about Arknights, read on.
Defend Your Base
Jump Into the Action
Finish Daily and Weekly Missions
Check Your Mail
Fair Treatment to All Operators
Build Your Base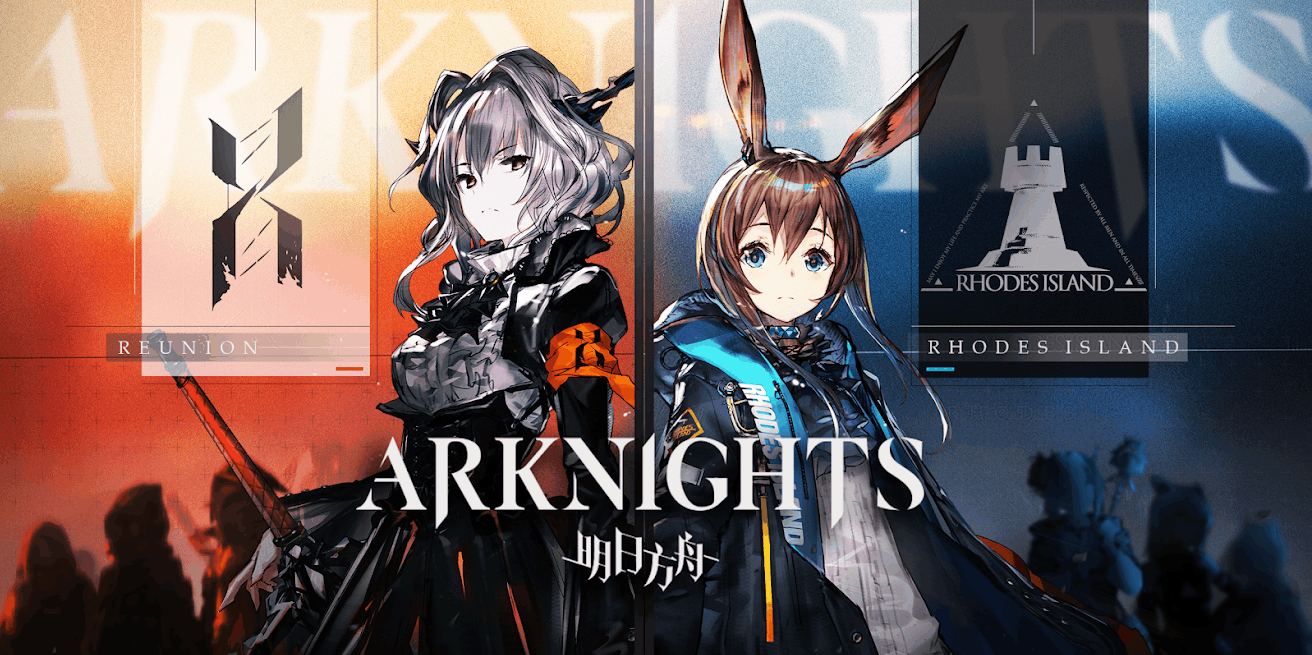 Defend Your Base
Arknights is a tower defense mobile game developed by HyperGryph where players get to control different Operators with a different set of skills to help stop invading forces. Placing the Operators in key areas will allow them to defend the objective.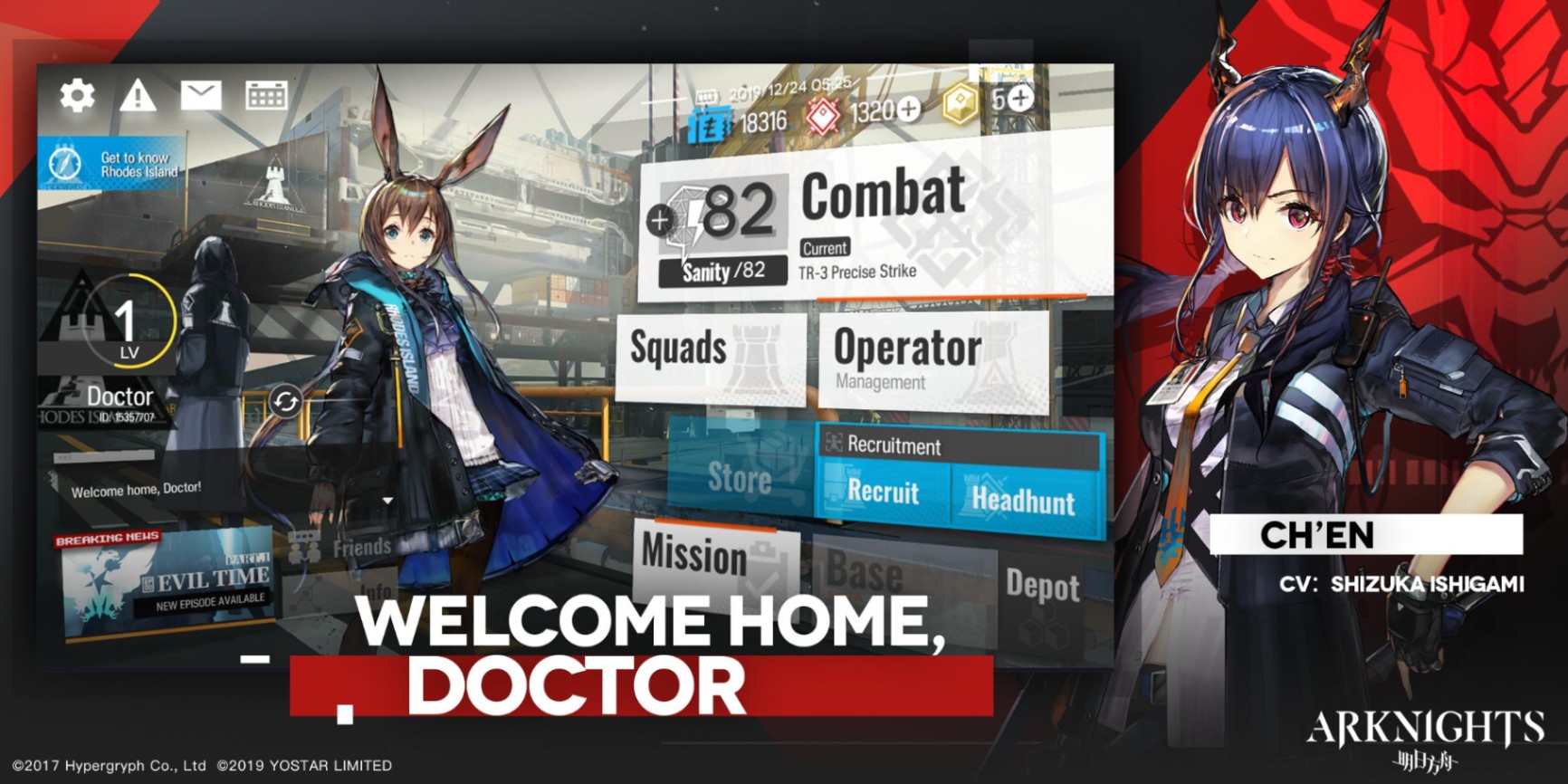 Each Operator will have their own set of rarity, cost, skills, and talents that invoke different strategies into the game. Through its immersive story and amazing high-quality anime graphics, Arknights has received a lot of praise from both critics and mobile gamers alike.
The tower defense gameplay suits the amazing art and storyline which provide an immersive experience. The character progression in the game is also one of its highlights.
Each Operator can be deployed in different areas in the game known as Deployment Points. Operators are divided into different classes which cater to their skills and roles in the game. There are 8 available classes in the game that will suit different play styles and strategies.
Downloading Arknights
Arknights is available for download on all mobile devices including Android and iOS. To download, simply launch the Google Play Store or the App Store and search for 'Arknights'. Begin downloading by tapping 'Install' and wait for the game to be fully installed on your device.
The game also features in-app purchases through the in-game store where you can purchase Operators through the in-game premium currency. I highly suggest that you set up your payment method first if you want to purchase in-game currency to own all the Operators.
Jump Into the Action
Each Operator in the game is different from the next and recruiting and deploying them in different areas will require a good understanding of the game.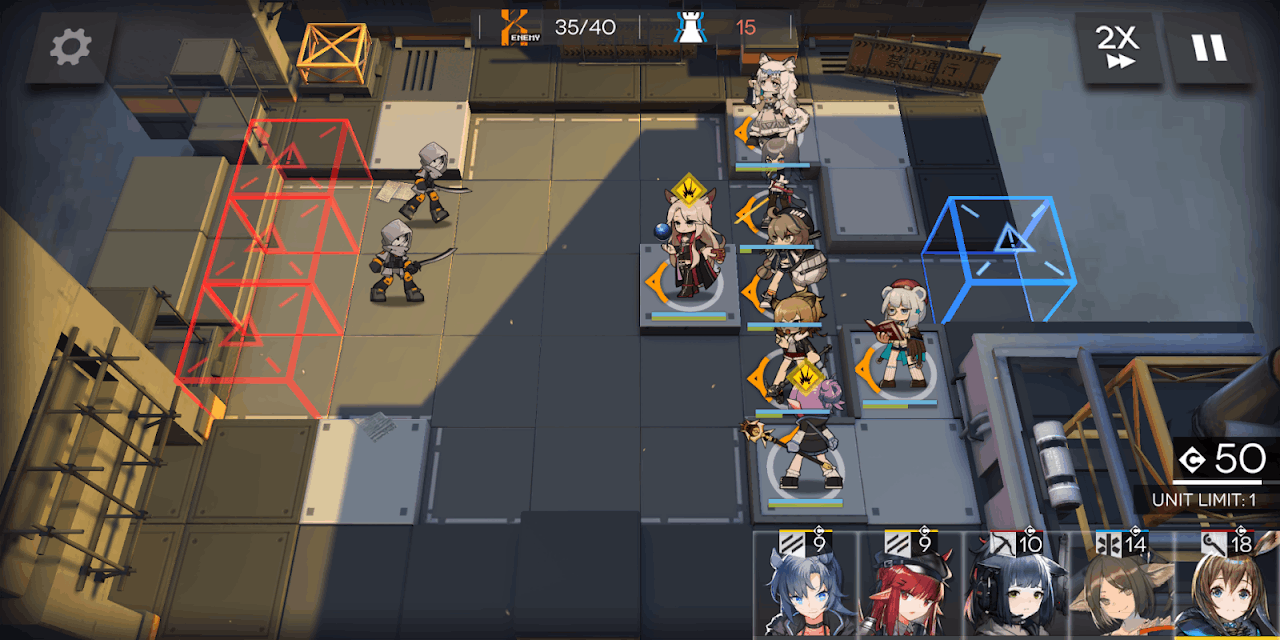 Since Operators are divided into different classes, they each have their own roles in the game. To avoid mistakes especially when placing them in the Deployment Point, there are some strategies and tips that you will need to know.
Before you jump into action, I highly suggest that you take a good read on all the different characters and classes in Arknight first to know their strengths and weaknesses. Defenders are highly recommended in the early stages of the game as they can block three enemies at once.
Casters and Guards provide damage while Medics heal the entire team. Once you have enough information on what each Operator can do for the team, it is time to deploy them and jump straight into the action.
Assemble a Core Team
Now that you know what type of Operator to deploy, it is time that you need to assemble a core team that will play an important role in the game.
With each Operator having a different skillset, I suggest making a core team of 2 Guards, 2 Casters, 2 Medics, and possibly 1 Defender and 1 Special Operator. This core team will be a versatile team that can handle different enemies especially in the early stages of the game.
You can then switch things up depending on the type of invading enemy that you encounter or depending on your team's needs. There will be times that you need to withstand a horde of damage-dealing enemies wherein Defenders are highly needed and Medics are impactful.
Finish Daily and Weekly Missions
Just like any other mobile game that I have played, Arknights also features daily and weekly missions to lure you into playing the game regularly.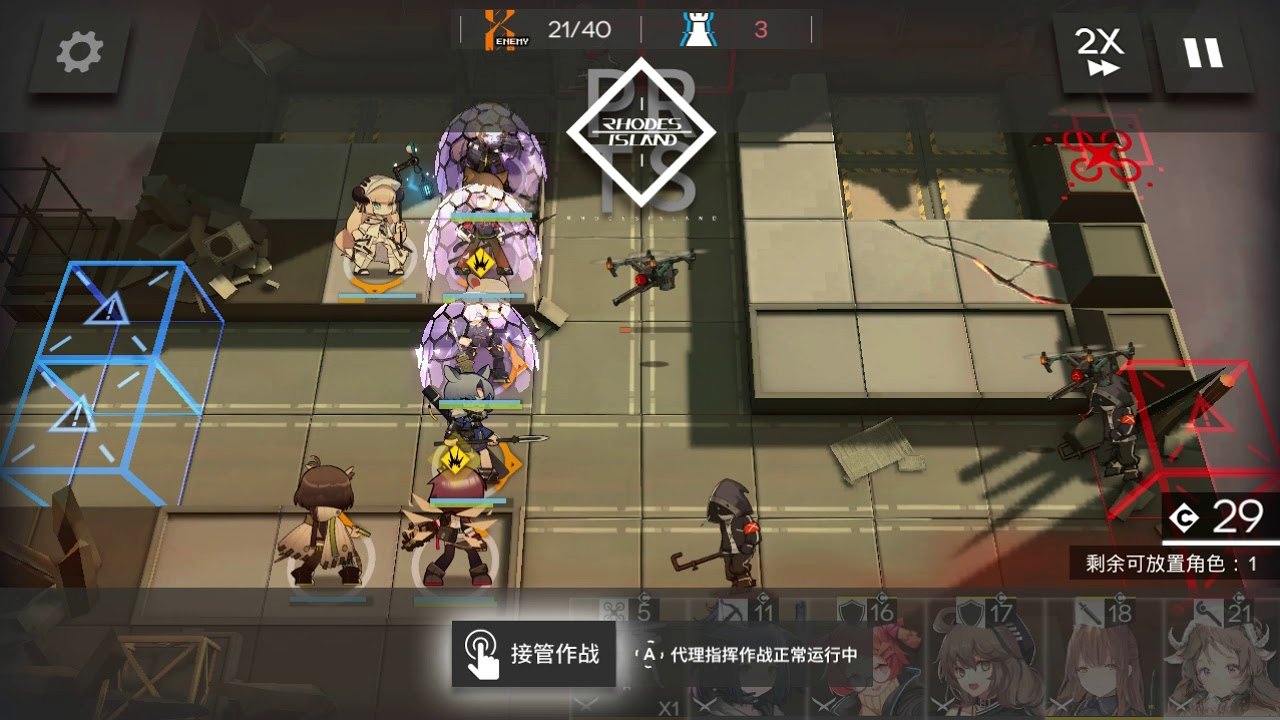 The game does offer great rewards upon completing these missions so take full advantage of these missions. Some of these rewards might even be helpful in the later stages of the game or can even help you land a good Operator.
By finishing daily and weekly missions, you also unlock materials and other resources that will help improve and upgrade both your base and your Operators. I highly suggest that you try to complete them every time they are available.
You can also complete the Annihilation Weekly Rewards to gain LungMen Dollars, or Orundum, if you do not want to spend money on the game.
Unlock More Features
At first, the tutorial will give you a lowdown on what the game is all about but it is still up to you on how you want to play the game. I would also suggest that you play and try to complete the main storyline of the game to unlock more features.
Finishing the first three worlds would bring about more features as well as unlock new Operators for free.
Some important features that I get to unlock by just going through the main storyline include two recruitment slots, access to the in-game shop, access to the Base, unlocking of the Control Center 2.0, and more.
Check Your Mail
Once you gain access to your mail, make sure to check them and see if you receive any rewards from the game.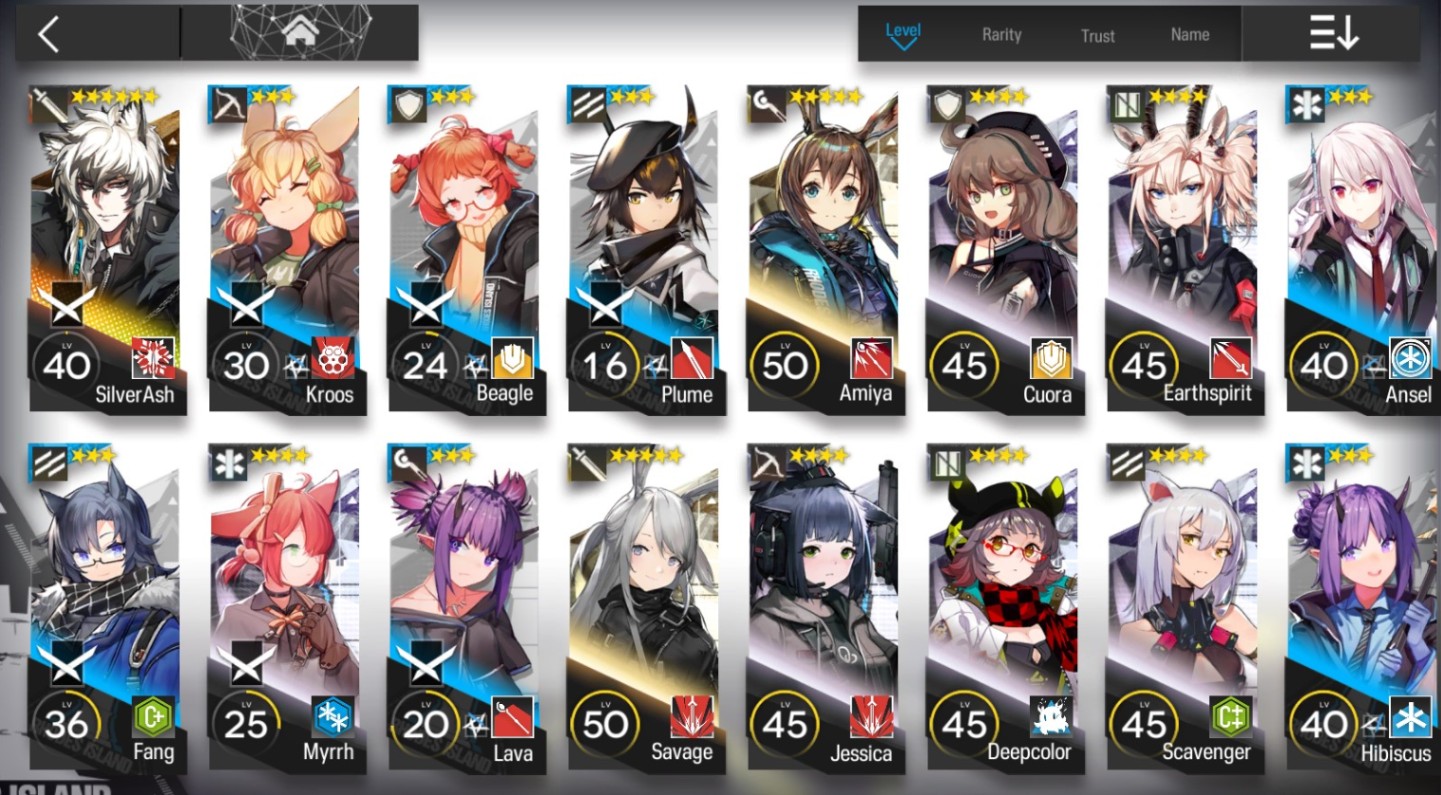 From what I've experienced, I was able to get a 5-Star Operator Exchange Voucher which allows me to pick different Operators in the game.
I soon discovered that this was one of the rewards for players after the game reached 1 million pre-registrations.
I've noticed that the game gives out rewards through the mail so make sure to check them once in a while. You will be notified when you receive a mail from the system.
Add Your Friends
I've always been one to invite my friends to the games that I play especially on mobile since it is very easy to download and install the game.
Make sure that you add your friends over at Arknights to receive more rewards and spend some of them on items or upgrades for your Operators.
Every time I add a friend into the game, I get Friendship Points that can be used later on. Head over to the Credit Store once you have collected enough Friendship Points and exchange them with goodies.
Fair Treatment to All Operators
Each Operator has a significant role in the game. No team will survive without using a diverse list of Operators so make sure that you give fair treatment to all of your Operators.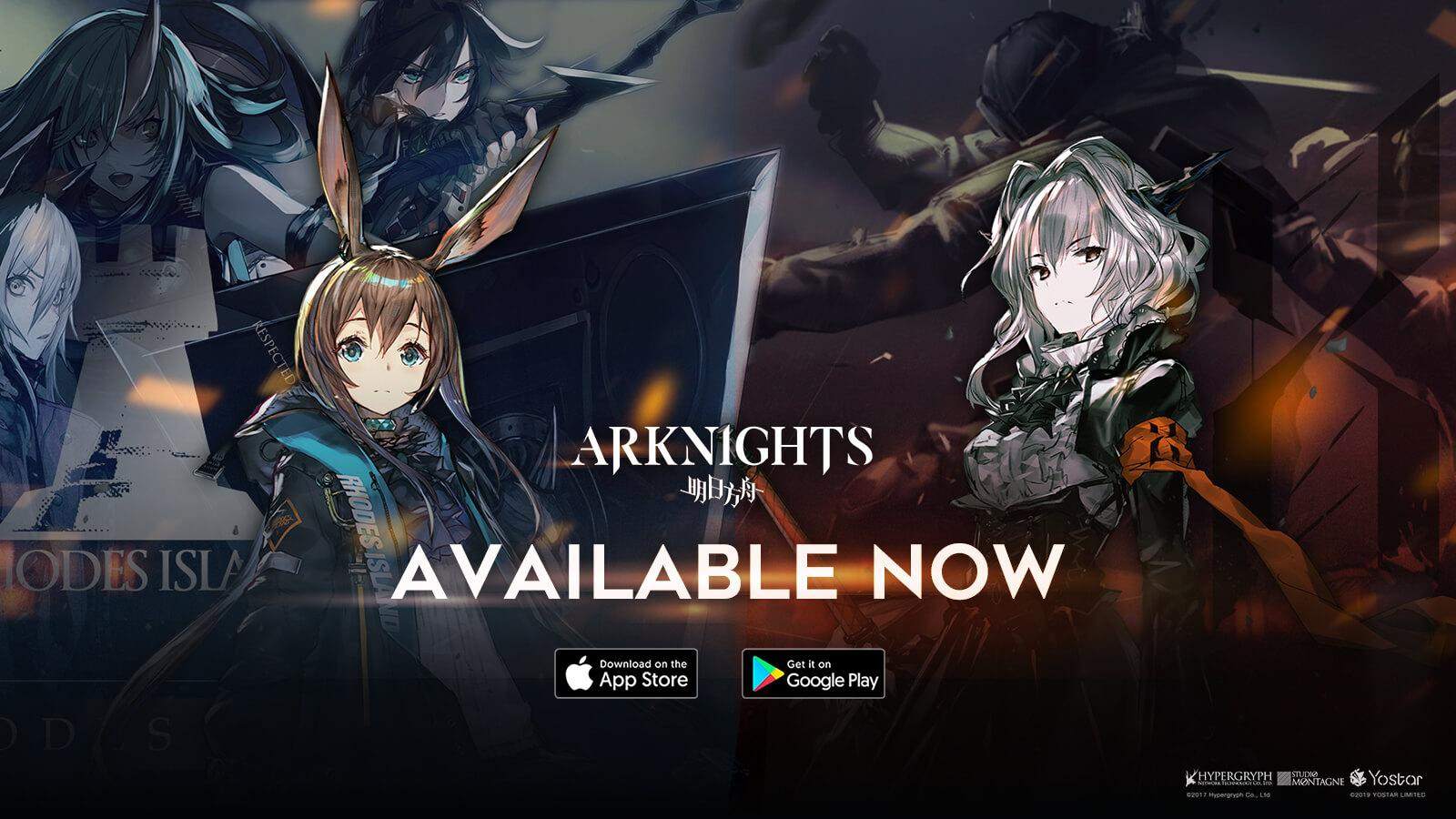 Make sure that you level them up evenly and avoid focusing on an Operator that is only good for a few rounds.
Level your entire team equally and you will reap the rewards of having a strong team of powerful Operators. I tend to level up the cheaper Operators first so they get more powerful later on.
Use your Lungmen Dollars to train the Operators so that they are strong enough to withstand difficult missions.
Don't Forget About Skills
Apart from upgrading the Operators, I also need to upgrade their skills so they provide either enough damage or defensive stats to help them become more powerful in the later stages.
I also suggest that you try to upgrade damage skills first before moving on towards upgrading defensive skills like heals. Make sure to spread out the upgrades to all Operators and get enough resources by playing the game and completing different missions for rewards.
You may also clear out the supply maps to get enough resources to upgrade your operators and their skills. You can even help construct your base with the help of these resources.
Build Your Base
Speaking of the base, you will need to construct your base as it provides a lot of resources for the game. Build Trading Posts to generate Orundum.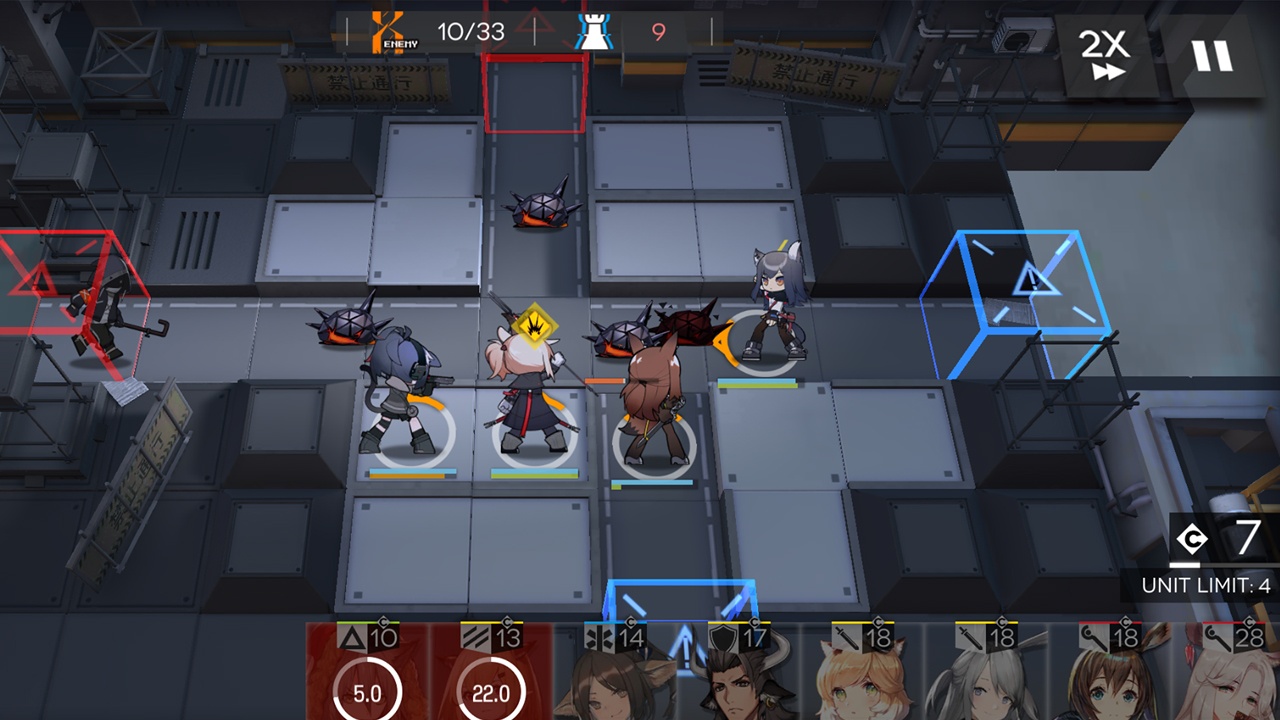 Factories also help provide resources for your base. When building, make sure that you have enough Trading Posts, Power Plants, and Factories. Balance them out by having three of each.
Take Advantage of Base Buff
Each Operator will have their base buff.
Assigning the right Operator to that specific base facility will enable the bonus that should help you defend the base or generate a good amount of resources.
However, only a high morale Operator can enable this bonus buff so make sure that you keep their morale high by using the Dormitory.
Conclusion
From my experience, Arknights is a complex tower defense mobile game that might take longer for players to fully understand.
However, the game is ripe with potential in becoming one of the best tower defense games on mobile.