On any given platform, racing games are always either a hit or a total miss. I have noticed that many of these games especially on the mobile platform do not offer a lot of entertainment aside from the casual experience.
There is simply no reason to play such a game if not just to pass the time or take your mind off from another thing. And then, there is Crazyracing Kartrider Rush+.
There is a reason why Kartrider is on the list of the prestigious Editor's Choice at the Google Play Store. Read on to learn more about this awesome game and how to play it.
An Authentic Mobile Racing Experience
Mastering Every Game Mode
Get Training
Perfect Combination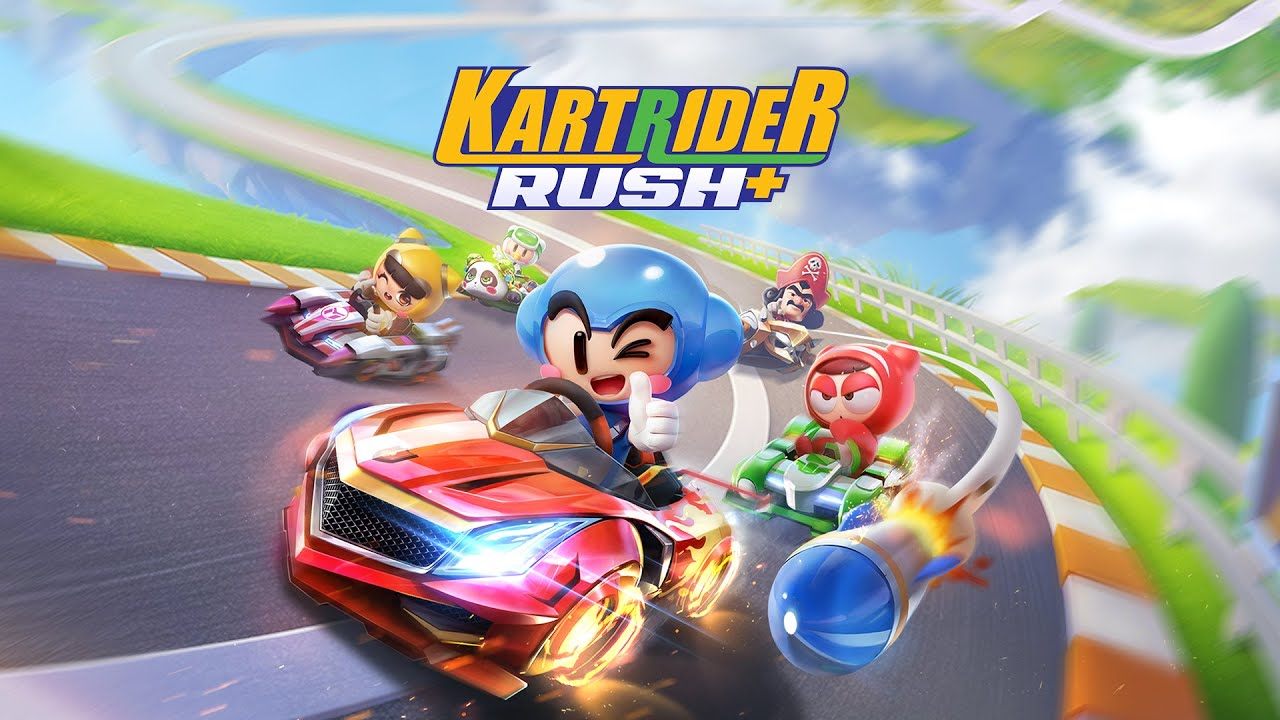 An Authentic Mobile Racing Experience
Many people argue that the mobile racing genre has become stale due to the limitations of the device however, Crazyracing Kartrider is far from both limiting and stale.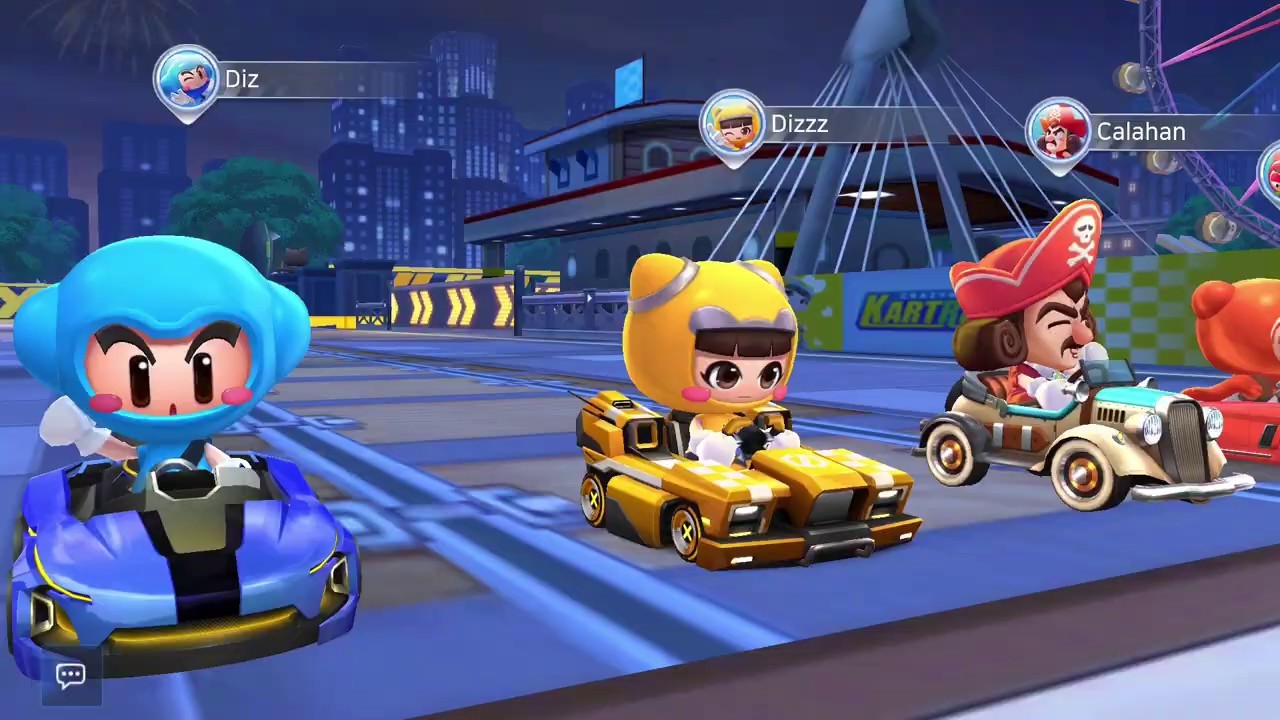 Crazyracing Kartrider provides one of the most authentic mobile racing experiences filled with features and game modes that makes the game highly competitive and fun at the same time – not to mention a great storyline for its main story mode.
Kartrider might look like any other kart racing mobile game but in my experience, it is far more than just that. The gameplay is simple: follow a hero's journey towards becoming the next best kart rider in the universe.
The game features cute animated characters as you race through a track filled with obstacles while shooting your opponents to either slow them down or take them out of the race. A fun, light-hearted, and immersive game, Kartrider brings all the experience you need to your mobile device.
Downloading the Game
Developed and published by Nexon, KartRider Rush+ is available for download for both Android and iOS devices. Download the game through the Google Play Store or the App Store by searching for the game's title and tapping on 'Install' of 'Get'. Wait for the game to complete its installation before playing.
The game will also ask for app permissions including your storage, camera, and microphone. An internet connection is also needed to play the game. You also might want to set up a payment method beforehand if you are planning on using the in-app purchase feature of the game.
Mastering Every Game Mode
The best thing about Kartrider apart from the simple gameplay is its abundance of game modes. There is no other mobile racing game that has this many game modes to offer based on my experience.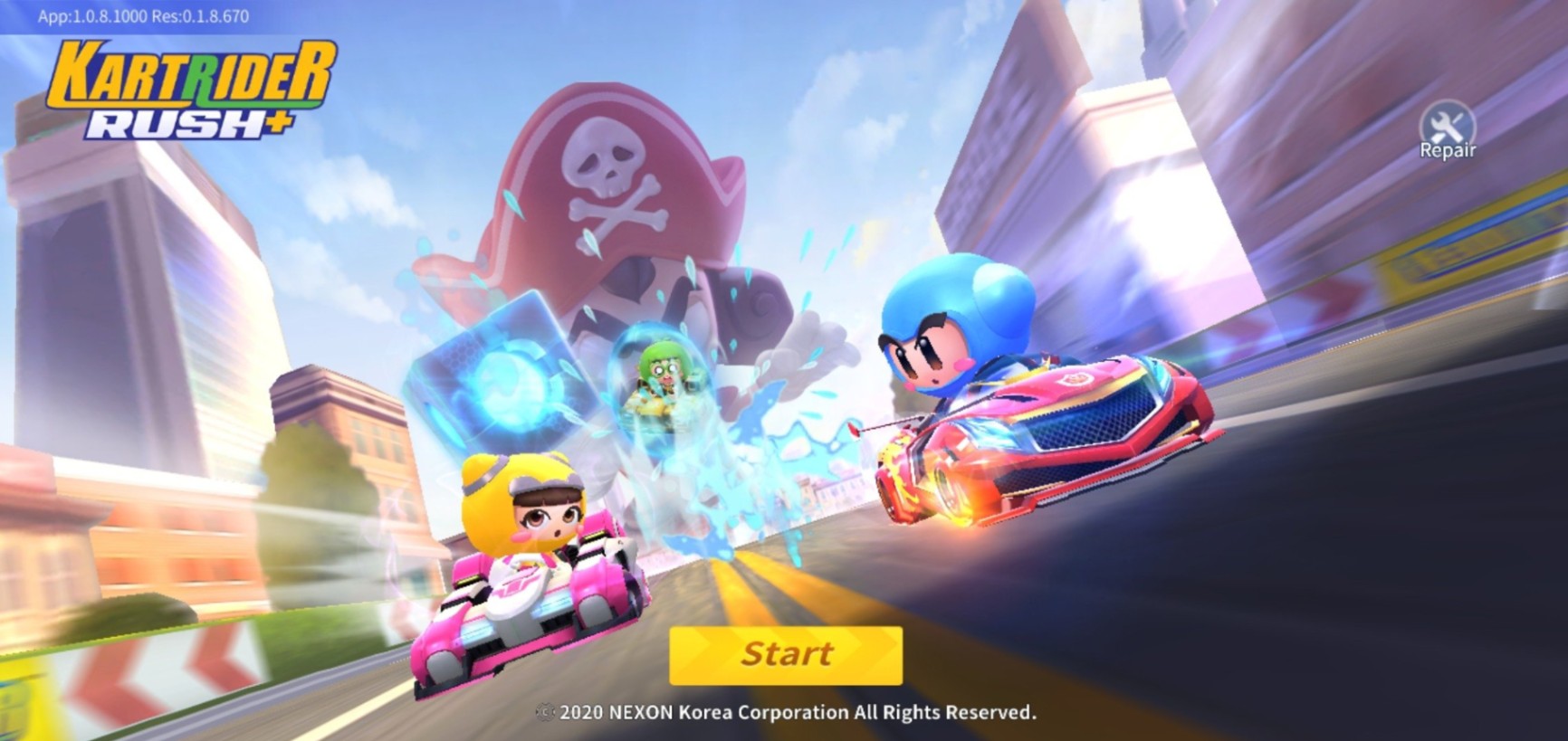 I can choose from a wide variety of game modes depending on whether I'm feeling competitive or I just want to relax and have fun with friends. If I want to test my skills and unlock more challenging race tracks, the Speed Race game mode should satisfy my thirst for drifting and racing.
The Arcade mode offers a more relaxing and fun experience with different races like Item Race, Lucci Runner, and Infini-Boost. Meanwhile, the Ranked Mode is a highly competitive game mode where I get to play against other players to become the top-ranking racer in the game.
Other game modes such as the Time Trial are one way of challenging myself to become the fastest racer. The Story Mode takes on the main storyline of the game where I get to join Dao and friends and help stop the evil Pirate Captain Lodumani.
More Fun Features
In KartRider Rush+, I can style my racer with different outfits and accessories, and not only that, but I can also design my kart through the customization tool. I can join different clubs from all over the world, get to meet different players, and complete quests as a club.
KartRider features over 45 different race tracks ranging from the busy streets of London to the cool icy tracks of Shark's Tomb. I can invite friends over for a competitive match and race on different tracks to prove that I can be the best in the game.
Check out the leaderboards in ranked matches to see who is at the top.
Get Into Training
The ultimate goal in playing KartRider Rush+ is to win every race and the only way to win a race is to get to the finish line first.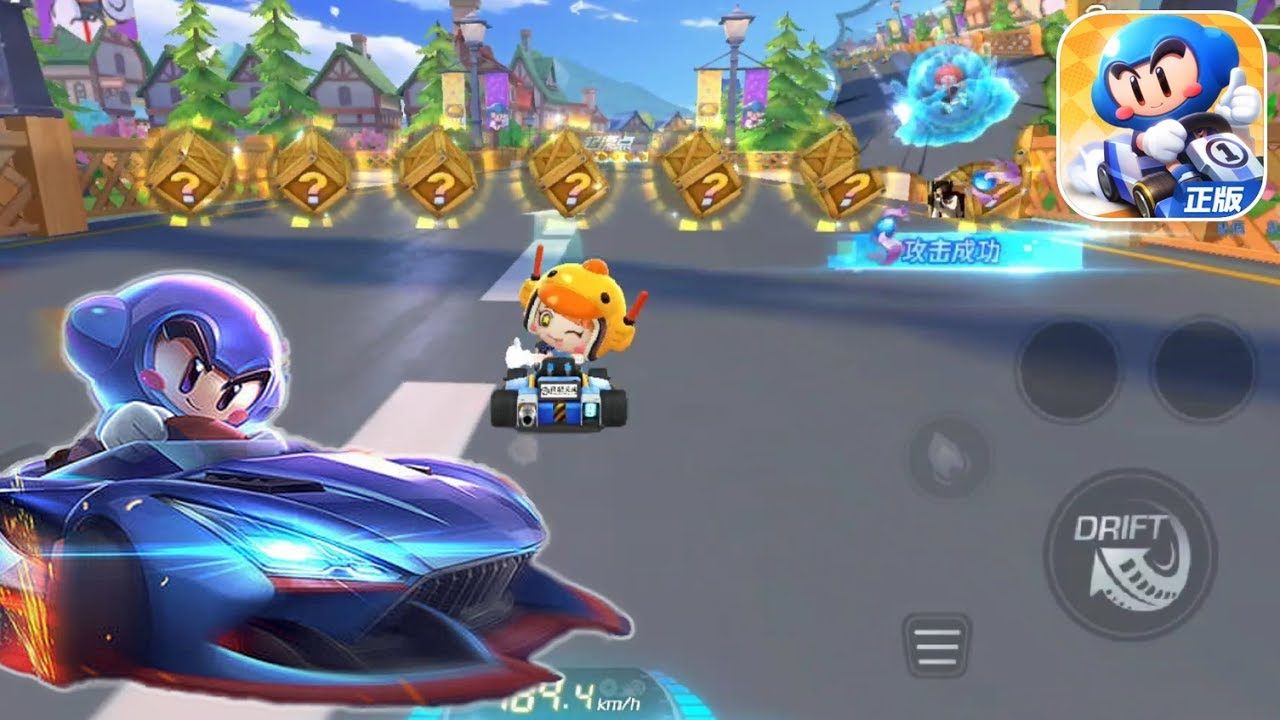 I tend to be very competitive especially in these types of games so I want to learn more about the game and how I can win. Fortunately, I have gathered enough tips for players to follow to get more wins and get to the top of the leaderboard.
First, learn the basics of the game. Follow through the Training camp to learn how to play the game. These basic skills will help you understand the game better and once you have learned them, you can move on to putting your skills to the test through the game's different game modes.
During this time I also learn how to drift properly, which is very important in this game. It is important to go through proper training so that you get to earn the license to race and unlock many challenging maps in the game that will help you sharpen your drifting skills.
Use Turbo
Early on when I first started to play the game, I always found myself in the middle of the pack struggling to get ahead. This is when I learned to use different skills in the game, such as Turbo. To activate Turbo, all you need to do is to earn a blue flame at the start of each race by pulling off a clean drift and you should be able to see the meter at the bottom of the screen start to fill up.
Once you get the hang of drifting, you should be able to fill that meter up fast. Earn a quick boost by making a quick turn and drift especially when you encounter a curve on the track. Turbo is a great way for you to zoom through your competition in case you get behind or if you want to create a bigger distance from your nearest opponent.
Use Turbo with abandon whenever it is up since there is no limit to its usage. However, be careful when using Turbo especially during turns or when you are at a curve as it may cause you to lose control of your kart and end up crashing it which may get you even further behind.
Perfect Combination
Another thing that you need to know in KartRide Rush+ is that it has a system where you can combine the kart, racer, and a pet to create a specific type of gameplay. Each racer, pet, and kart has its attribute which you can mix and match to your playstyle.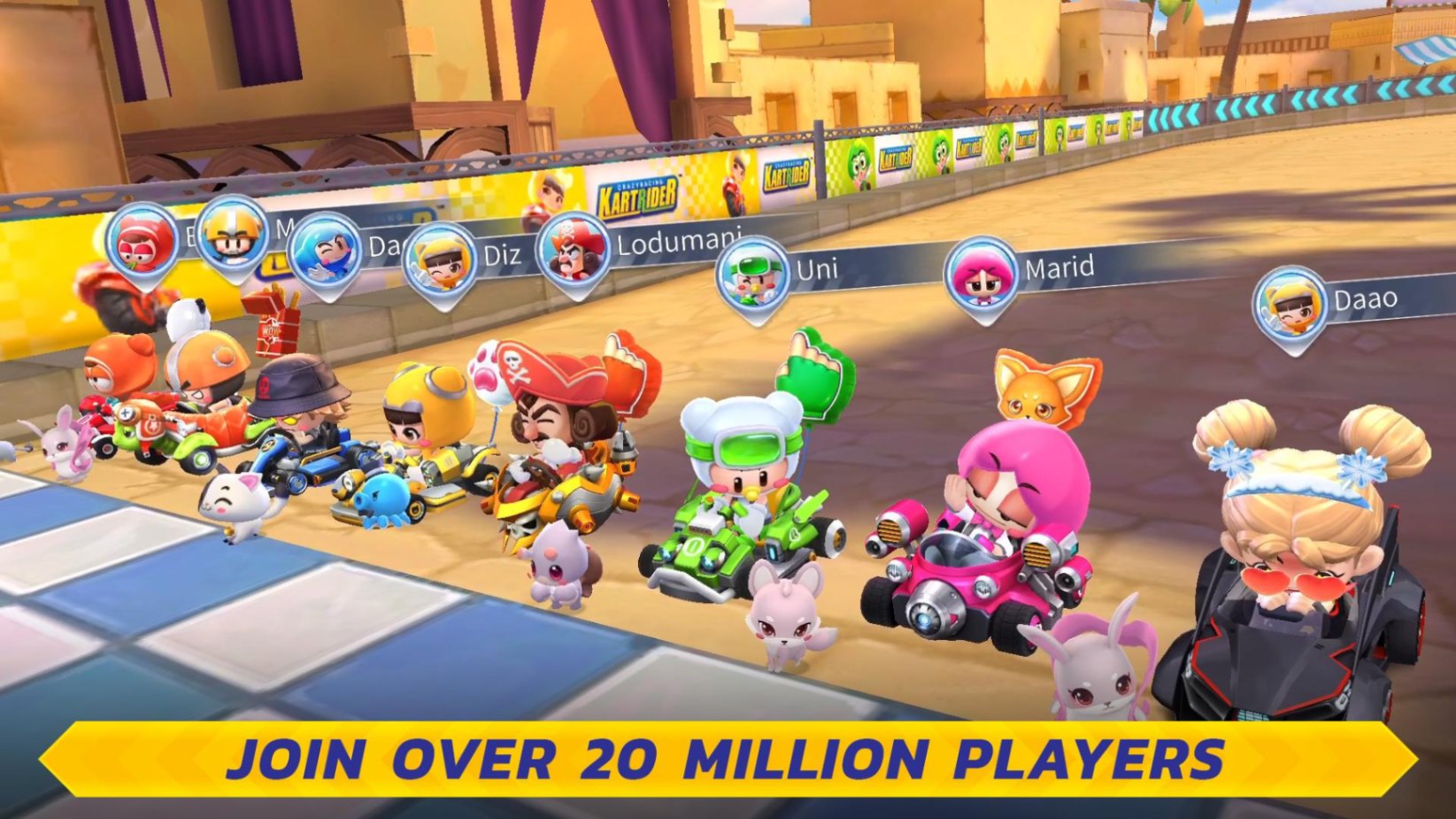 Take a good look at all the items that you have in the game and make sure to take advantage of each one of them depending on the track as well as the game mode you want to play.
Upgrade your kart as soon as it is available to gain even more attributes and advantages. The more you invest into upgrading every item that you own in this game, the better your chances of getting to the top.
A good example of a perfect combination between racer, kart, and pet is Slugger Dao with Bitty Husky as a pet. The racer provides a good amount of experience boost while the pet has a percentage of normal missile immunity that is great for avoiding attacks from other players.
Complete Quests
Now, you might be wondering how I was able to get all of these items in the game. Come to think of it, the game does offer an in-app purchase feature that allows me to purchase items in the game with real money. But if you are just like me, I would rather do it by taking advantage of the game's quest system.
The game has three different quests that I need to finish. The first one is the daily quests that are available every day and will reset afterward. These quests are usually just tasks that can be completed by playing the game and offer a good amount of rewards.
Growth quests on the other hand are all about my level. I usually do growth quests to level up my character and get more rewards. Meanwhile, Curve quests help me practice my skills while also receiving various rewards in the game.
Conclusion
Crazyracing Kartrider is a refreshing take on what some consider a stale genre especially on mobile where it becomes dull and monotonous.
Race through different themed tracks using your cute and colorful racers together with their augmented karts while using different skills to deter your opponents from getting ahead. The cute visual style is what draws me in as a player but the overall vibrant experience is what made me stay.