With so many first-person shooter (FPS) games to choose from, it can be very tough to decide which ones I'm going to be playing a lot. I have played a lot of FPS games and there is only one that has caught my attention for how competitive the community is with the game.
CrossFire is one of those FPS games wherein players aim to become the best in the game and with such a highly competitive scene, players like me tend to gravitate towards challenging our skills.
Many want to improve in the game but there are also different aspects to CrossFire that many players need help with. One of which is how to get free ZP in CrossFire. In this article, we'll explore CrossFire and how to earn the in-game currency ZP for free.
Competitive Shooter Game
Jump from Corners
Trust Your Instincts
Learn More About ZP
Answer Surveys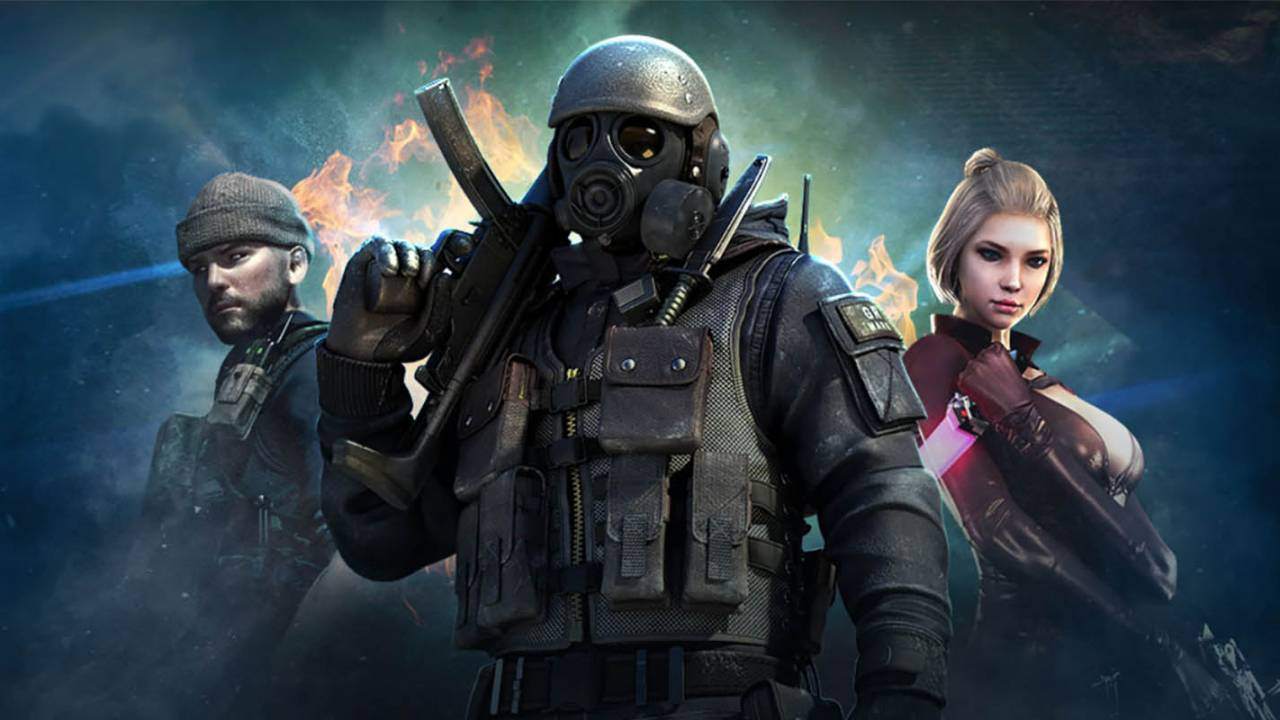 Competitive Shooter Game
CrossFire is an online first-person shooter game that features two teams, each with their own members, that must work together to complete different objectives depending on the game mode.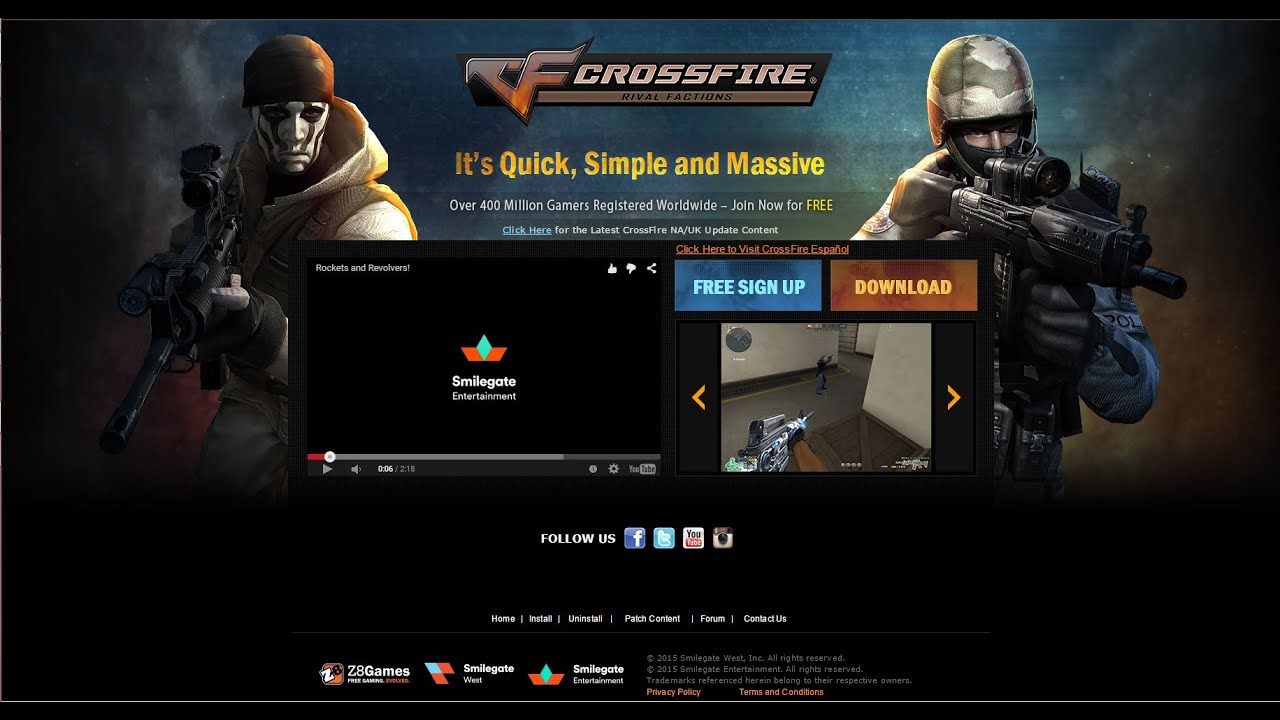 There are over 10 different game modes for players to choose from and each has a different objective. Some of these include Team DeathMatch, Escape Mode, Hero Mode, Mutation Mode, and the highly popular Zombie mode.
Based on experience, nothing beats CrossFire when it comes to emphasizing the advantage of teamwork. The game promotes teamwork and skill-based gameplay as players receive more experience points and get promoted based on their in-game performance.
Downloading CrossFire
CrossFire is available for download on Windows PC through the official website.
All you need to do is to access the download link on the website and click to begin downloading the game Let the game fully download. Install it first and then launch CrossFire afterward.
Make sure to sign up for an account and log in using the same credentials to begin playing the game.
Jump from Corners
The best way to surprise unsuspecting opponents is to jump from corners, especially when they are about to turn. Having information on the location of your enemies is key to pulling this off successfully.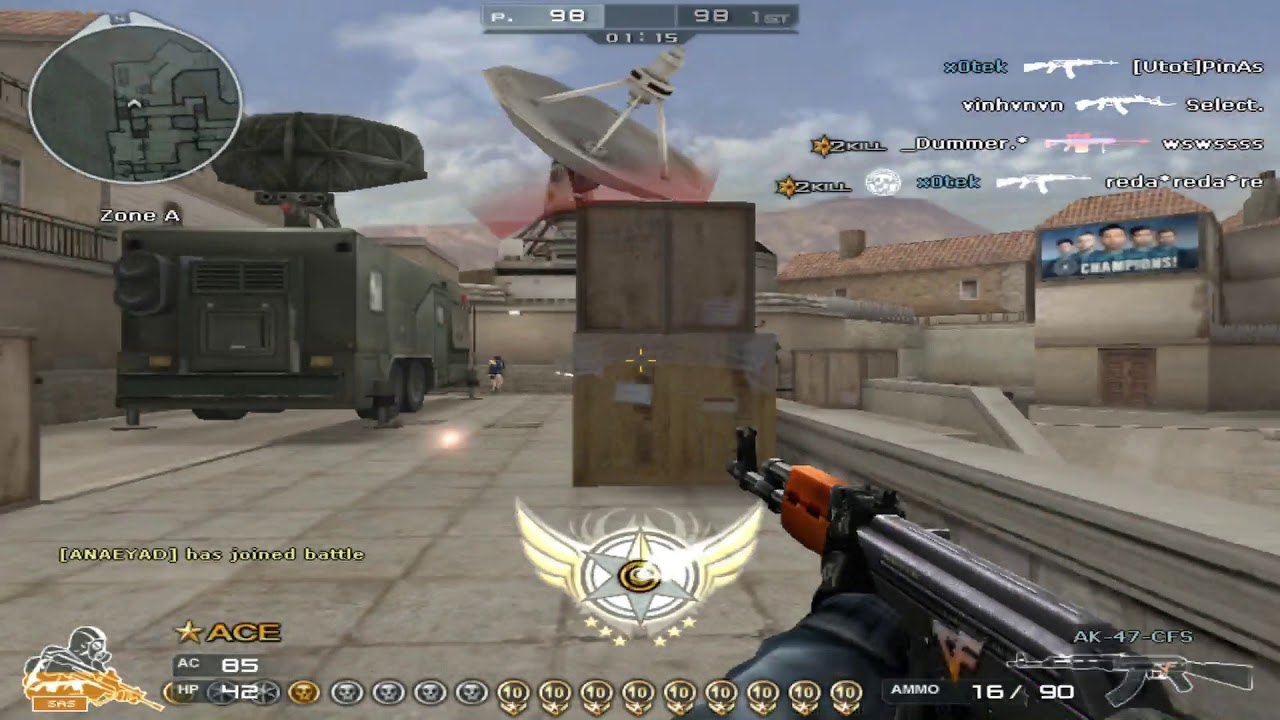 Sneak your way into the corner and surprise them by jumping from the corner and filling them up with bullets.
I usually pull this kind of move against opponents who like to explore around the map. They are usually easy targets and when I execute this move on them, it's hard for them to fight back or get a headshot since they are caught by surprise.
Learning this technique will surely give you an advantage in this game.
Pros and Cons of Crouching
I know that crouching has its pros and cons and should only be done when there is a need to do so. I have fallen victim to using the crouch button most of the time when I was still new to the game. However, I have come to understand when and when not to use a crouch, especially during fights.
Crouching gives players a better aim and accuracy but it also exposes you to sniper rifles. Depending on your health and distance, it is much better that you crouch when players are nearby to get a better aim. However, if you are dealing with a sniper, it is best that you try to take cover and use grenades for distraction before you try to eliminate your opponent.
What I like to do is crouch and then stand as quickly as possible. This movement gives me time to accurately hit my opponents while also deviating my line of sight against snipers from dealing headshots. Practice this move and keep on using it during fights and you'll survive a lot longer in battle.
Trust Your Instincts
While skill does play a huge role in the game, CrossFire is all about doing what your gut tells you.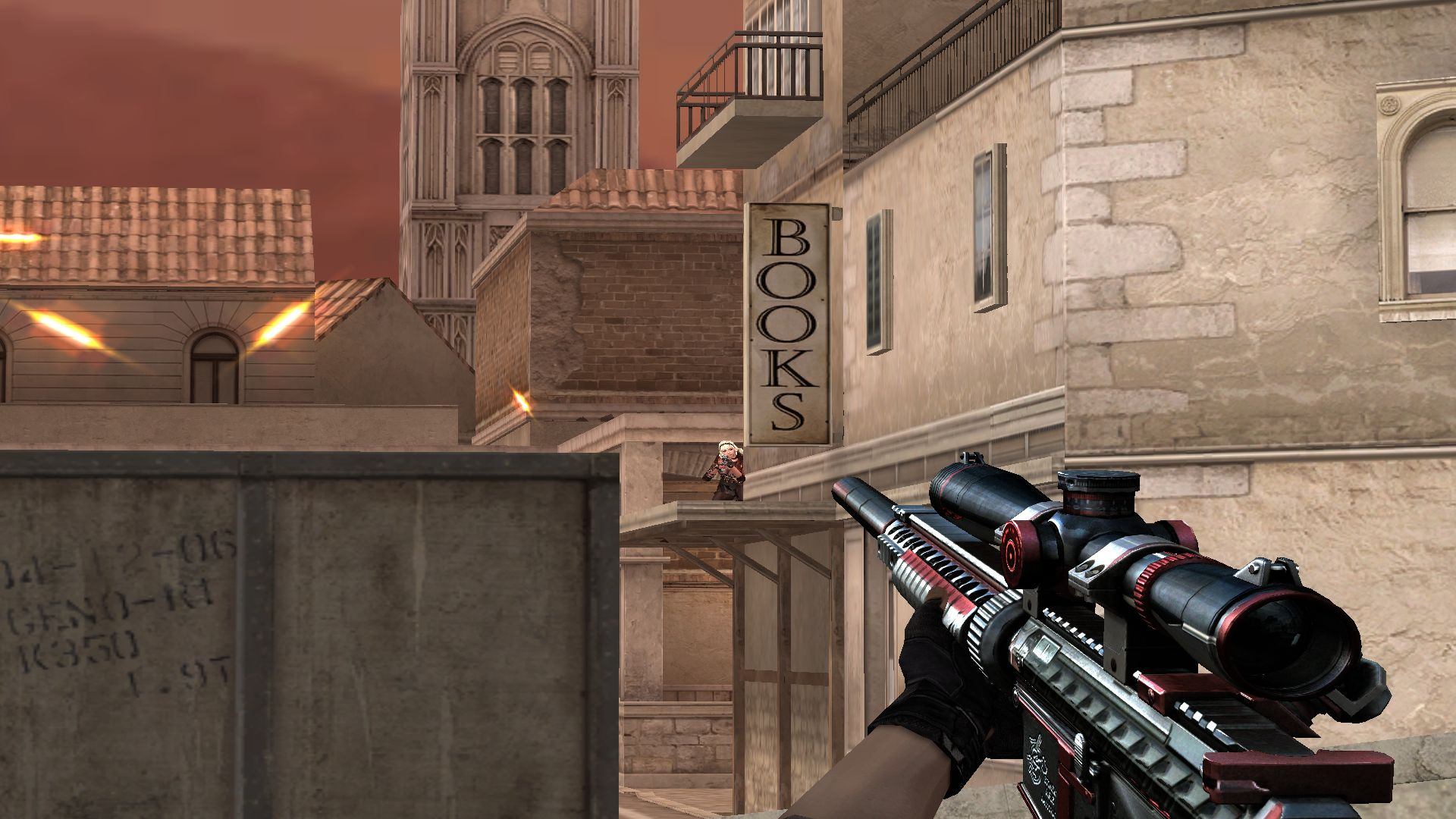 This is highly applicable especially for those who like to snipe people like myself. Do whatever it is that immediately comes to your mind.
If you find a good angle or target, trust your gut and take the shot. Many other players might want to tell you to hold off and calculate your damage and distance but if you already have the best angle then do what you must to eliminate the enemy.
Move Around the Map
The map is quite large in CrossFire and it can be a while before you encounter another player. Take advantage of this time to gather enough weapons, resources, and items to defend yourself. You can even use this small amount of time to position yourself better where you can either snipe enemies or do a surprise attack.
However, once you decide to move around the map, make sure to use vehicles. I am quite fond of using vehicles to traverse through the map as quickly as possible. Not only does it help me get to one place fast, but using a vehicle also gets me far away from the circle safely.
Many players even use vehicles as their getaway against challenging players. I use vehicles to get away from enemies and fights and wait until they finish each other off before I strike. I like armored vehicles as they are generally silent and have the highest HP in the game.
Learn More About ZP
ZP is the premium in-game currency in CrossFire that is typically purchased with real money. I usually purchase ZP through the official website and various other partner stores online. There are also prepaid cards and online codes that can be purchased to get ZP in the game.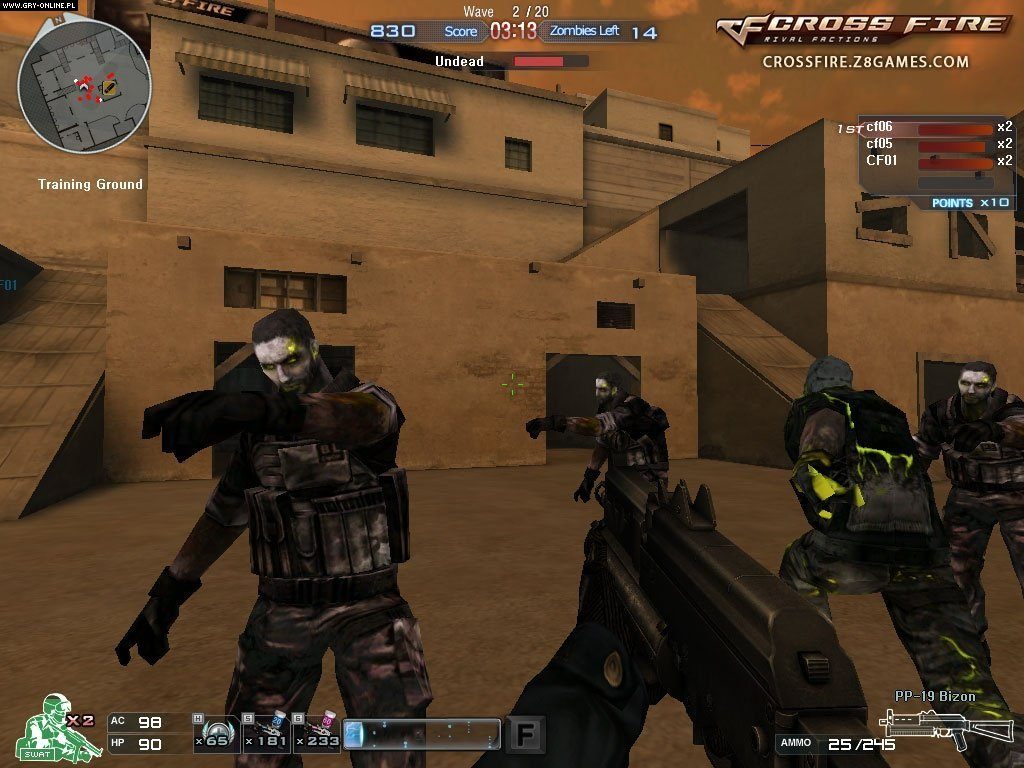 Once I have enough ZP, I head over to the in-game shop and use the ZP to purchase different unique items that are exclusive only for those who are willing to pay for them.
Items such as an AK-47 with a camouflage pattern or grenades with cosmetic hearts upon explosion are just some of the items that I can purchase using the premium currency.
What many players do not know is that when I purchase ZP, I also get BP or Bonus Points which can also be used in the game. I get around 100 BP for every 1,000 ZP that I purchase. Make sure to check your account and see how much BP you have earned by buying ZP in the game.
Getting Free ZP in Crossfire
I know that many are trying to purchase different items in the game without having to use real money but that is quite impossible in this game.
You can always support the game by purchasing the premium currency but if you are on a tight budget, there are many meaningful ways to get free ZP in CrossFire. All you need to do is to search for either survey or wait for events or promos in the game.
Here are some tips on how you can get free ZP in CrossFire and be able to use them to purchase new weapons, items, and more.
Answer Surveys
Many might have already encountered this tip but this is one of the best pieces of advice that anyone can give if you are looking for a meaningful way to get ZP for free in this game.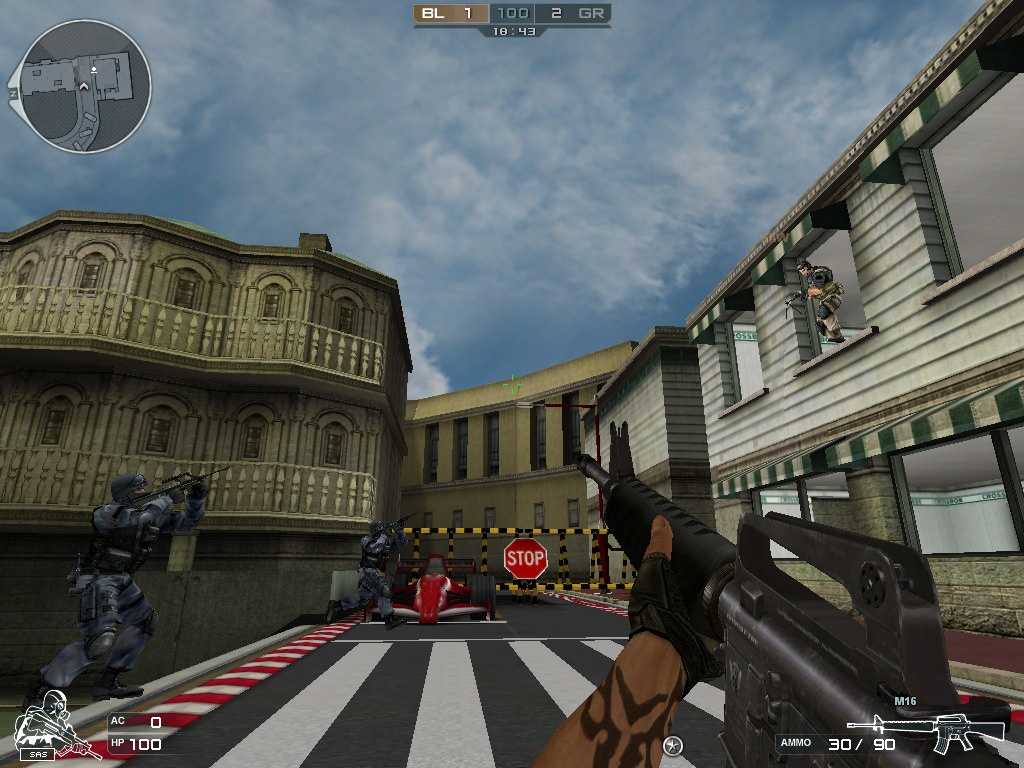 The game offers surveys from time to time and if you answer them, they will reward you with some free ZP. There are no right or wrong answers to the survey as long as you provide them with the most honest answer.
Don't expect to receive a huge amount of ZP after answering the survey. The game might only give you a small amount but if you consistently answer their surveys, you might be able to collect enough to purchase the items that you like.
Go ahead and keep an eye out for those surveys as they are likely to come at the most random time.
Events and Promos
Getting free ZP in CrossFire is very difficult. Aside from answering surveys, there is no other way to get free ZP apart from events and promos. The game does offer events and promos that will reward you with free ZP every time you purchase them.
Look for events that give out bonus ZP especially when you purchase ZP in bulk. More often than not, they reward you with a good amount of free ZP so make sure to look out for these promotions and events.
I usually save up money and wait for these types of events so I can get the most out of the promos.
Conclusion
CrossFire is a fun first-person shooter game that has a very loyal fanbase.
If you want to be truly good at the game, I highly suggest that you follow the tips I've mentioned above and celebrate your win streak by purchasing ZP in the game. With ZP. you can get those prized items that you have been yearning for.