T-Bull's most popular mobile F2P racing games – Moto Rider GO – the most compelling and satisfying traffic dodging experience in the world is now ready for a new remarkable update which is a piece of good news for all its players!
The game was released in 2017 and delightfully proved to be a major breakthrough in the category of racing games involving motorcycles. Moto-enthusiasts have to just jump on their bikes and then go head-to-head with their biggest rivals in multiplayer mode. The highlights of the game contain a variety of tracks, atmospheric changes, and a multitude of challenges. The journey will be filled with Roads and highways jammed with speeding cars. Survive such a racing experience and be an ultimate racer!
Following the partnership between T-Bull, KTM Sportmotorcycle GmbH, and Husqvarna Motorcycles, along with months of fruitful development work, the game's update is dropping now. The update involves the availability of licensed, fully reproduced, and realistic motorcycles from each brand in the game.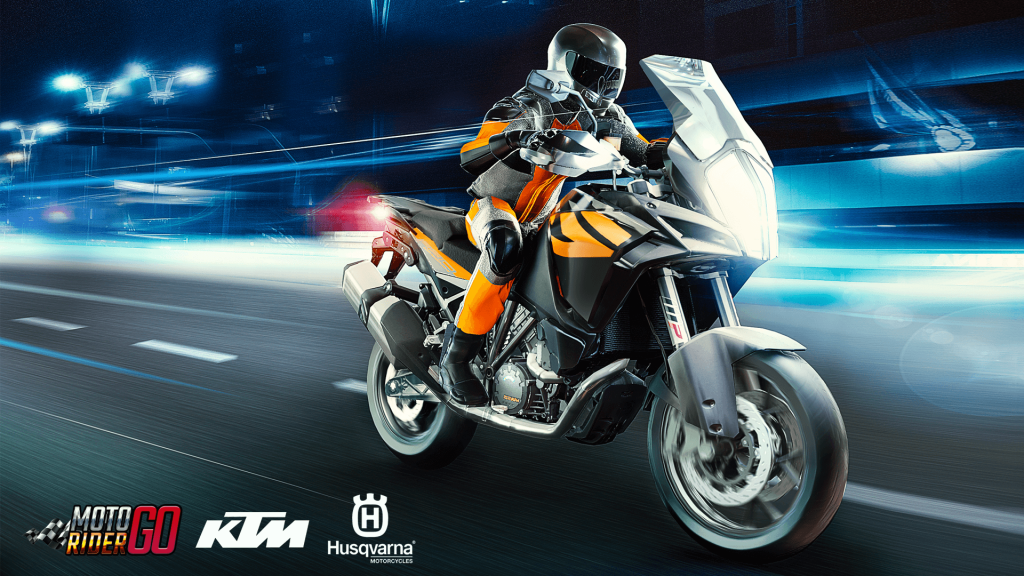 From now players can unlock licensed KTM and Husqvarna Motorcycles. Here is the full list of motorbikes:
Husqvarna Motorcycles:
FE 501 2020
Vitpilen 701 2019
701 Supermoto 2017
KTM:
KTM 690 SMC R 2019
KTM 1290 SUPER ADVENTURE S 2020
KTM 790 DUKE 2019
KTM 1290 SUPER DUKE R 2019
Opinions that matter:
"This is the next very important milestone after Moto Rider GO reached 100 million downloads. We believe that thanks to this cooperation, we will be able to attract new players. We want to constantly develop the game and add new solutions, so this is not the end, but only the beginning of major changes." – commented Damian Fijałkowski, CTO of T-Bull S.A.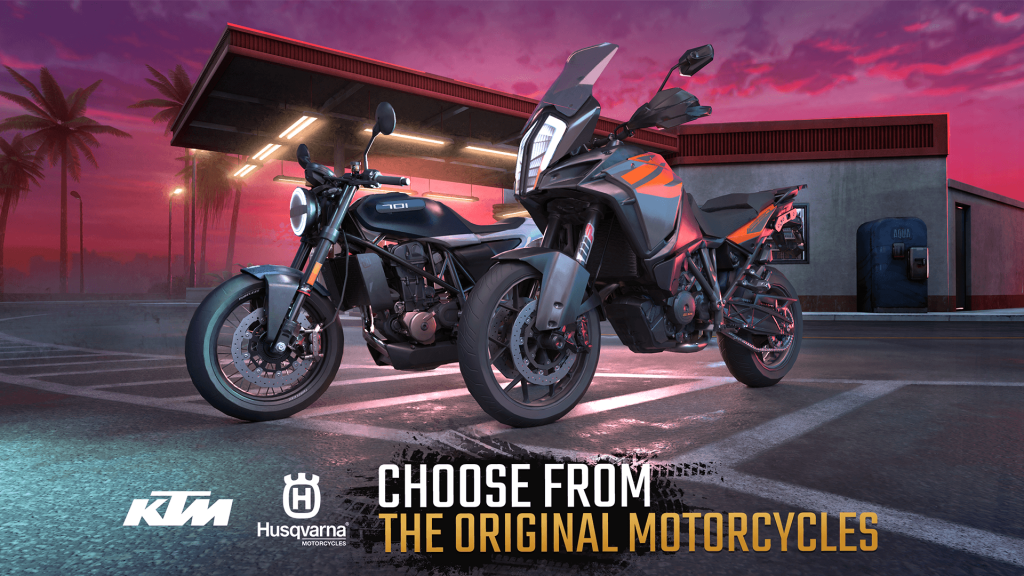 "Offering digital brand and product experiences, especially in the form of mobile games and applications has become increasingly relevant for companies across all industries. KTM and Husqvarna Motorcycles have teamed up with T-Bull S.A. to offer mobile gamers, as well as future and current motorcyclists a realistic and thrilling virtual ride." – Hannes Tribelnig, Licensing Manager KTM & Husqvarna Motorcycles
Head out and race as fast as you can to become the best new moto rider in the world! Moto Rider GO supercharged with KTM and Husqvarna Motorcycles coming to Android in October 2020. The update is available for Android devices and can be downloaded from Google Play.