Just a couple of months back, we informed you that Company of Heroes will be coming to Android and iPhone soon, and today we have an exact date when it's happening. Feral Interactive has just announced that they are all set to release Company of Heroes on Android and iPhone on 10 September 2020.
Company of Heroes was supposed to release at the end of 2019 for iPad users, but it was delayed, and finally, it arrived in early 2020. However, the game was missing for mobile users, and this is when the company announced that they would be releasing their critically acclaimed and enduringly popular Word War II game 'Company of Heroes' on Android and iPhone later in the year.
Company of Heroes redefines real-time strategy with a compelling combination of dynamic combat environments, fast-growing campaigns, and advances squad-based tactics. The game has received mostly positive feedback from the player who has got to try it. And if you are a fan of World War-style gams, then you will love it as well.
In the game, you get to command two companies of American Soldiers. Your role is to direct these squads of US troops against the mightly German Wehrmacht through the 15 missions based on some of the most challenging fights of World War II. The game has been perfectly optimized for mobile devices and will feature an intuitive interface for the rapid execution of advanced tactics in the heat of battle.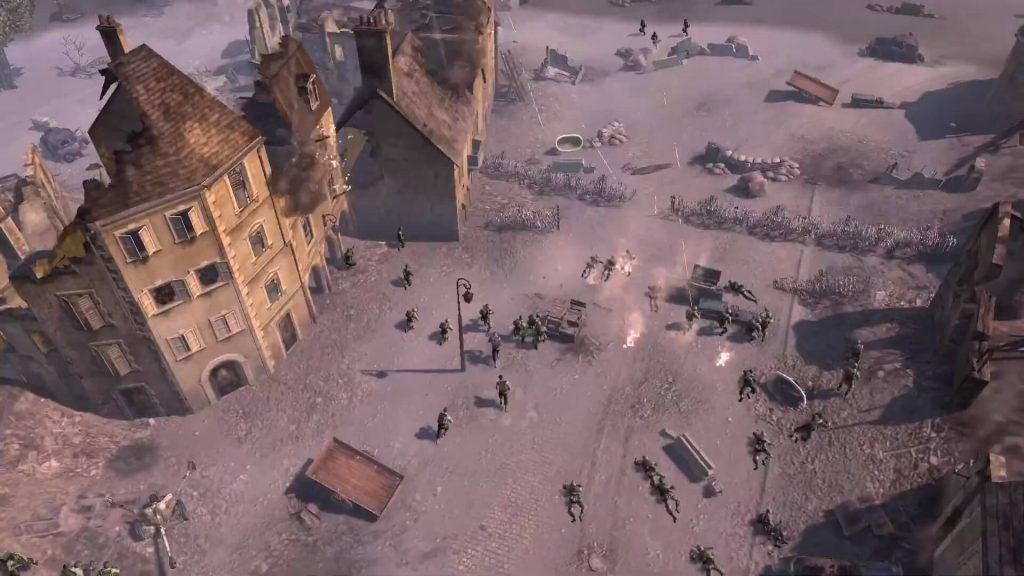 Interested? The game is already up for Pre-Registration of Google Play. Make sure to Pre-register so that you get a notification as soon as the game is out. And, if you have already purchased the game for iPad, don't worry, you can get it on your iPhone for free. Company of Heroes will be a premium release, and the game is priced at $13.99
Also, make sure you have at least 5.2GB of free space on your android devices, with Android 9.0 (Pie) or later, to run the game smoothly. The game officially supports these devices:
• Google Pixel 2 or better
• Samsung Galaxy S8 or better
• Samsung Galaxy Note8 or better
• OnePlus 5T / 6T / 7 / 8
• Sony Xperia 1 / XZ2 Compact
• HTC U12+
• LG V30+
• Motorola Moto Z2 Force
• Nokia 8
• Xiaomi Mi 6 / Mi 9 / Mi 9T
• Xiaomi Pocophone F1
• Xiaomi Redmi Note 8 Pro
---
Also Read: Fall Guys Mobile Version is Officially Confirmed