If you haven't heard about the currently trending casual game 'Fall Guys: Ultimate Knockout,' then you not a true gamer. Released a couple of weeks before, this simple wipeout style battle royale game has taken the gaming industry by storm. Everyone is playing it; Popular YouTubers such as PewDiePie, Mr.Beaast, and Mortal are hooked to this game.
What is Fall Guys: Ultimate Knockout?
Fall Guys: Ultimate Knockout is a casual battle royale game development by Mediatonic and published by Devolver Digital. It was announced way back in the year 2019 during E3, and it finally came to life at the start of august when it was released on PC and PS4.
During every match in the game, you will go through multiple levels where players will keep getting eliminated. Make sure to keep qualifying for the next rounds, and in the final round, be the first one to complete the objective to take home the vicotry or let's say Crown.
Fall Guys: Ultimate Knockout is a funny 60 player battle royale filled with full chaotic madness. The design of the game is pretty colorful and crazy. Every time you get a random mode that keeps the game fresh, and you also get many character customization options. In my opinion, the only negative is that in the long run, it becomes pretty repetitive. If the developers add new modes and more options, it would be great (Which I am pretty sure they are already working on, considering the success of the game).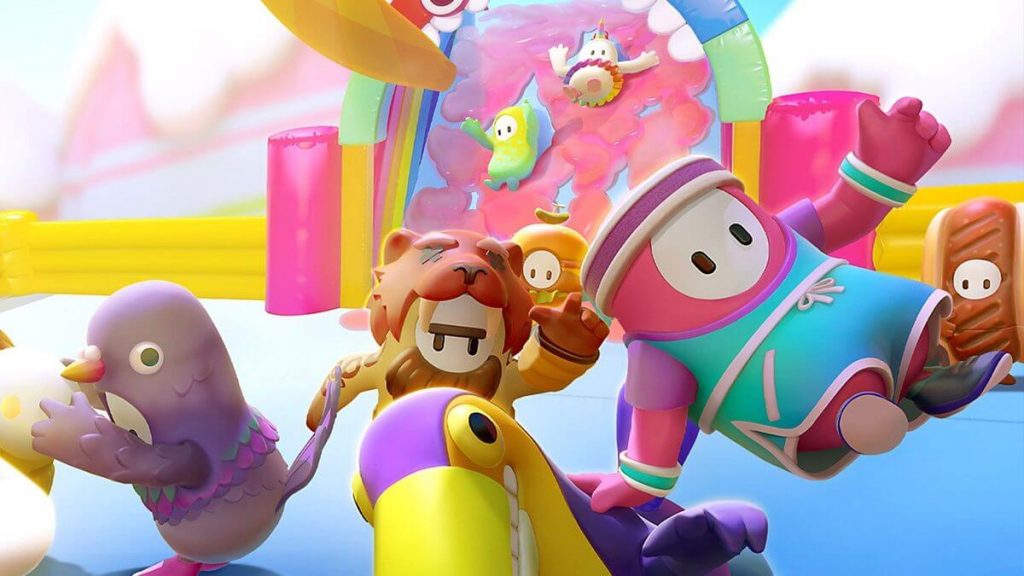 Fall Guys: Ultimate Knockout is Coming to Mobile?
We are happy to be the bearer of the good news – Fall Guys: Ultimate Knockout has been officially announced to be coming to Android and iOS devices in the coming days. Today the Chinese giant Bilibili has purchased the right to bring the game on mobile. However, according to the deal, the game would only be limited to China region. This means the game will come on mobile but will be limited to China only.
However, this should not be taken as sad news by the players from other regions. Because it's pretty much obvious that if the game is developed for the mobile platform, it will eventually release worldwide. The publishers of the game will definitely want to take on the opportunity and publish the game worldwide on mobile to make some extra cash. But it is quite clear that the release of the game on mobile is months away.
---
Also Read: Shadow Fight Arena Soft Launched: Here is How To Download and Play
Are you excited to try our Fall Guys: Ultimate Knockout on your mobile devices? Or you think the game should have been limited to PC and consoles only. According to us, the best thing will be that if the game comes out as free-to-play on mobile, imagine! So that's it for this post, Stay tuned with MobileModeGaming for all the latest news and updates on Fall Guys Mobile version.