Last week, we brought a piece of fantastic news for the marvel fans. We shared with you all that the famous Marvel Moba 'Marvel Super War' will finally be expanding to more countries after its initial release in SEA and India at the end of 2019.
Today the developers of Marvel Super War have officially come forward to announce that they will be expanding Marvel Super War in four more countries, namely Japan, South Korea, Australia, and New Zealand. The game will launch in these countries on 27 August 2020. As of now, all the interested players from these regions can simply Pre-Register for the game via Google Play.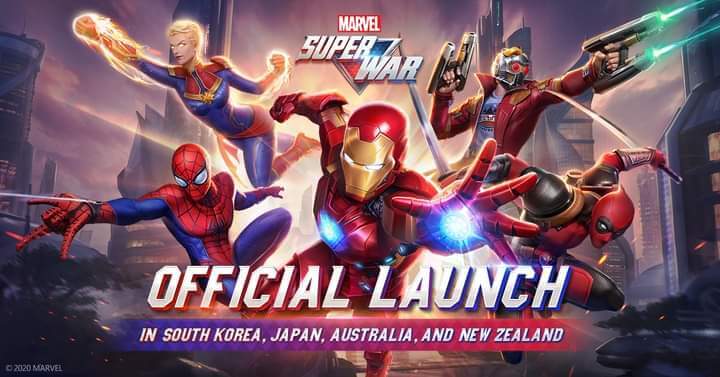 It is important to note that Marvel Super War is not a global title. It will only be available in selected countries. The game is expected to release in more countries soon, but the chances are that no Western or European countries will get the game.
About Marvel Super:
Marvel Super war is a mobile MOBA game based on Marvel Universe; it features all your favorite marvel characters, be it Iron Man or Captain America. The game has been developed and published as a joint partnership between NetEase Games and Marvel Entertainment. The game is pretty good and can be compared to Arena of Valor or Mobile Legends, but it lacks popularity as it is the only available in few countries.
---
Also Read: Youtube is Hosting a Mobile Esports Tournament with $50,000 Prize Pool