Zooba is a mobile shooter game that mashes the battle royale and MOBA genres together. In Zooba, I get to control animal characters that have unique skills and fight alongside other players until I am the last animal standing.
There are a lot of strategies and tactics involved in playing Zooba which makes it more fun to play.
Zooba also features a Premium Pass that offers a lot of rewards for players who purchase it. Excited to know how to win more games and how the Premium Pass works? Check out my tips on playing Zooba as well as more information about the game below.
How the Premium Pass Works
Guide to Playing Zooba
Use Finn's Chomp with Spear
Plant Eggs in Strategic Places
Take Advantage of Bushes
Use Your Medkit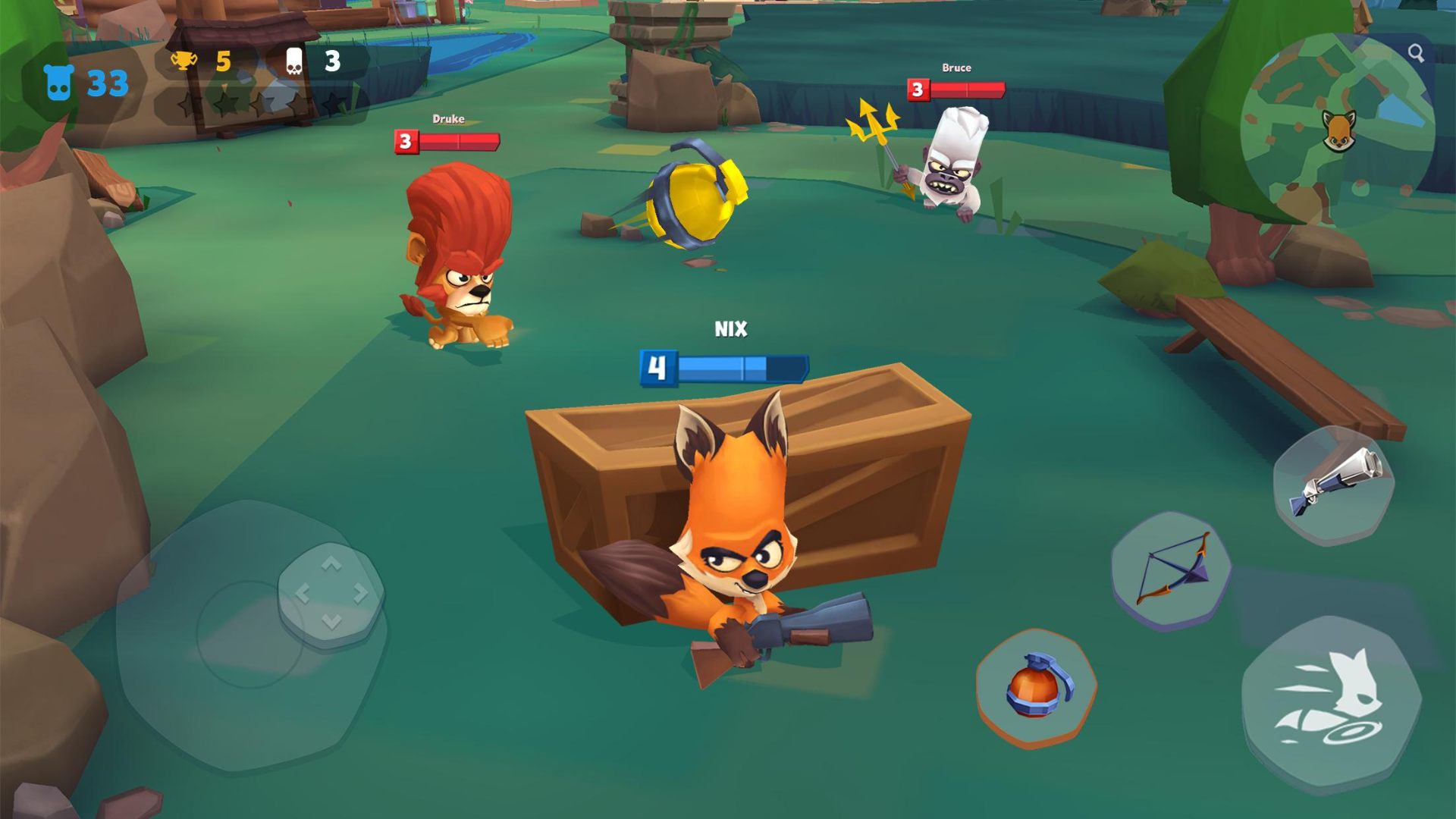 How the Premium Pass Works
Zooba offers a lot of perks for its players. One of the things that I like about these benefits is the Premium Pass. Many might think that the Premium Pass is pay-to-win access to the game, however, it is far from being one.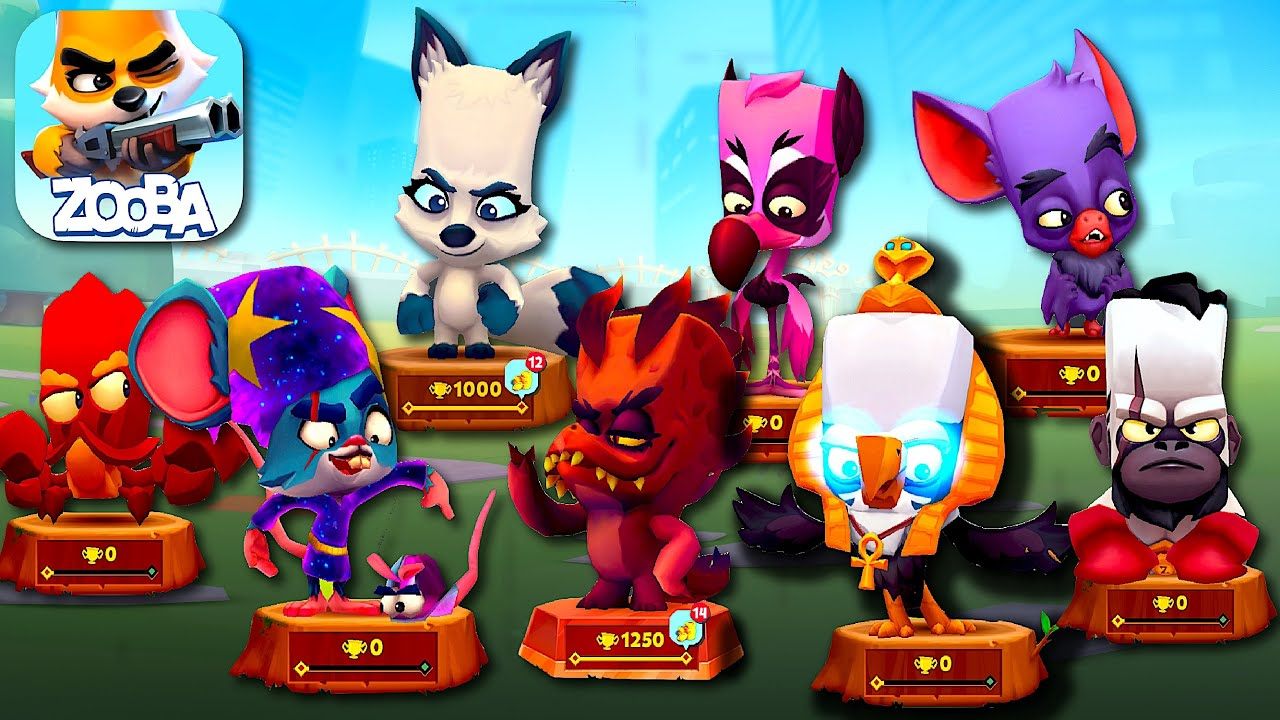 The Premium Pass simply allows the player to receive more rewards than the average player. Many of these rewards include extra daily missions that let me earn additional 500 points every day, special discounts on crates, and many other perks.
The Premium Pass activates upon purchase and you get more bonus rewards per level that you complete. I was given a free 1-week trial at first to see how the pass works and during that period I was able to enjoy all of the perks mentioned above.
After the trial, the subscription kicked in and I was able to continue benefiting from all the premium perks from the pass.
Activating the Premium Pass
To activate the Premium Pass, all I did was head over to the in-game store and tap the Premium Pass tab. There should be a green button that says 'Subscribe Now' and it will redirect you to the Google Play Store or Apple Pay depending on your device.
Follow the steps given for the payment of the Premium Pass and once done, the free trial will kick in. If you do not want to continue with the Premium Pass after the free trial, make sure to cancel the subscription beforehand.
For those who want to continue, simply play the game as normal and all the rewards and benefits will continue until you cancel it.
Guide to Playing Zooba
Zooba is a very fun mobile game to play especially when you know how each animal character works.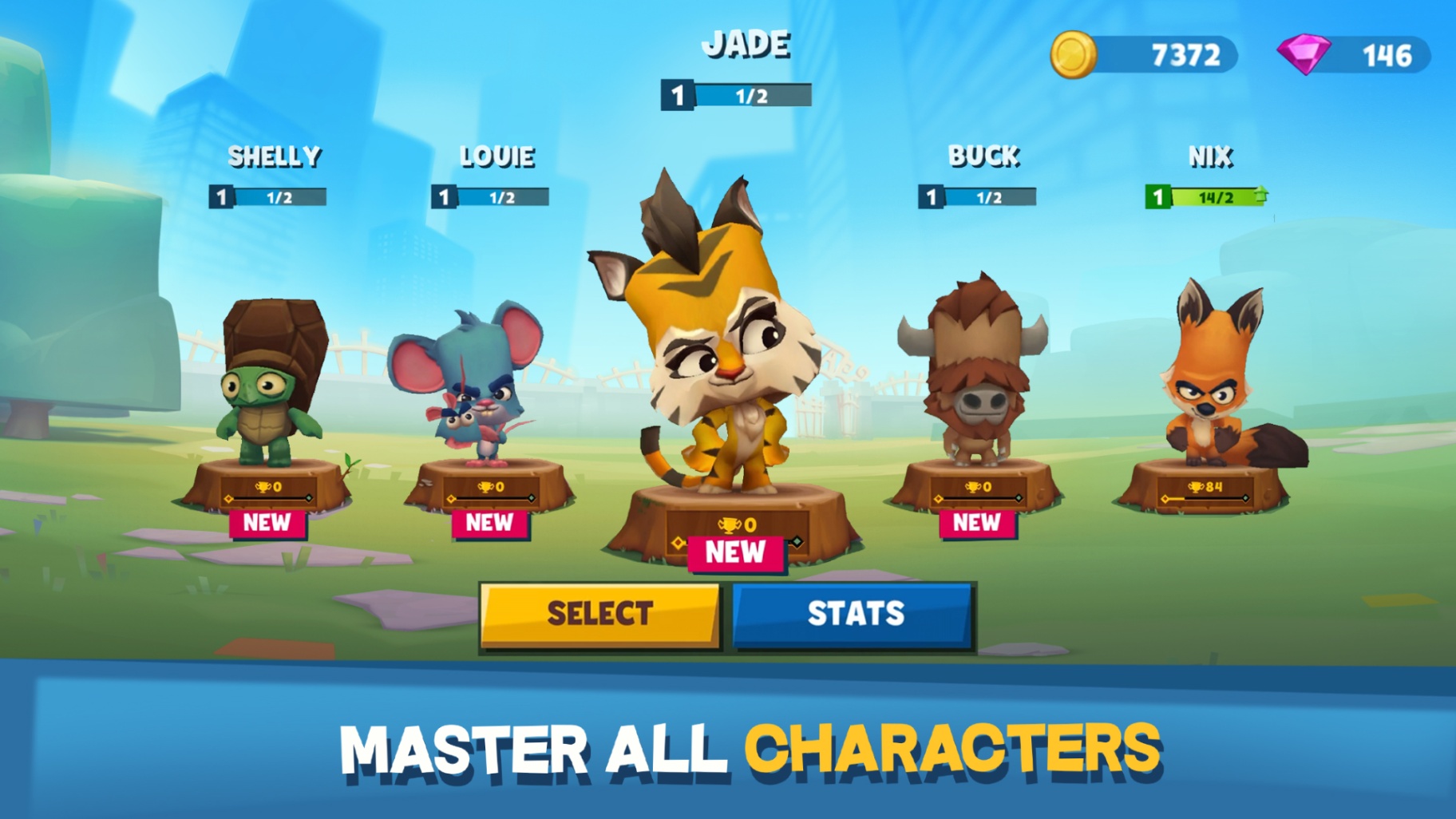 In this guide, I will be teaching you some tricks to pull off in the game that will help you win more games.
Level Up Your Character
After the tutorial, you will be given a chance to purchase new characters in the game. It can be tempting to use them immediately in the battle. However, I would rather suggest that you try to level them up first before using them.
A level 1 character is quite useless in battle especially when up against higher-level characters. I would say level up your character at least up to level 7 or level 10 first before you go up against other players.
This way, you will have more items in your inventory. You also gain experience and learn more about the specific character better. This includes knowing its strengths and weaknesses.
Use Finn's Chomp With Spear
When using Finn, make sure that you equip him with the Spear first and maximize the combo together with his Chomp skill. Press both the Spear and the Chomp skill at the same time.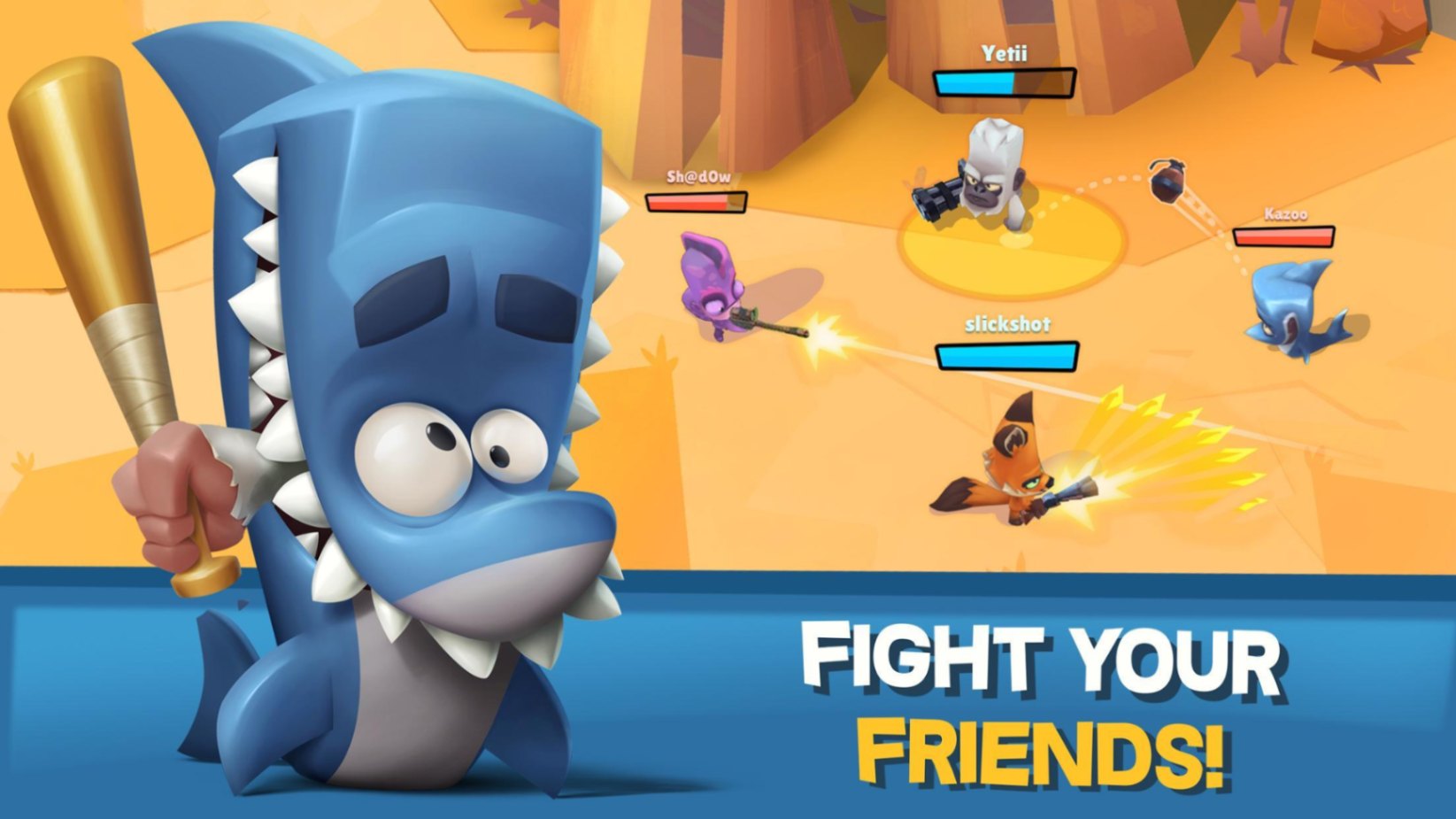 This will launch Finn at a very long distance and will deal a tremendous amount of damage that will surprise a lot of your enemies. It deals area-of-effect damage and will catch your enemies off-guard with the damage you deal with this combo.
By doing this combo at the start of the team fight, I immediately put my team at an advantage as it instantly lowers the health of the enemies that were hit by this combo.
It is highly advised that new players learn this combo as quickly as possible to get ahead of the match and rank up faster.
Pick Up the Barrel When Using Henry
When playing Henry, don't forget to pick up the barrel. The barrel provides a good defense against the fragile bat. Henry is very good at damaging enemies but is quite susceptible to burst attacks.
Having the barrel on as a protective shield against damage will keep Henry safe for a little bit of time. The barrel will break after receiving damage however, Henry can still fly and attack while the barrel is on.
I usually take this time to deal huge amounts of damage to the enemy before the barrel breaks. Afterward, I either fly off to a safe distance or finish off the enemy if they are low enough to kill.
Plant Eggs in Strategic Places
Lizzy is a character in the game that can lay eggs that detonate whenever someone steps on them. She can plant up to seven eggs in a single area or patch.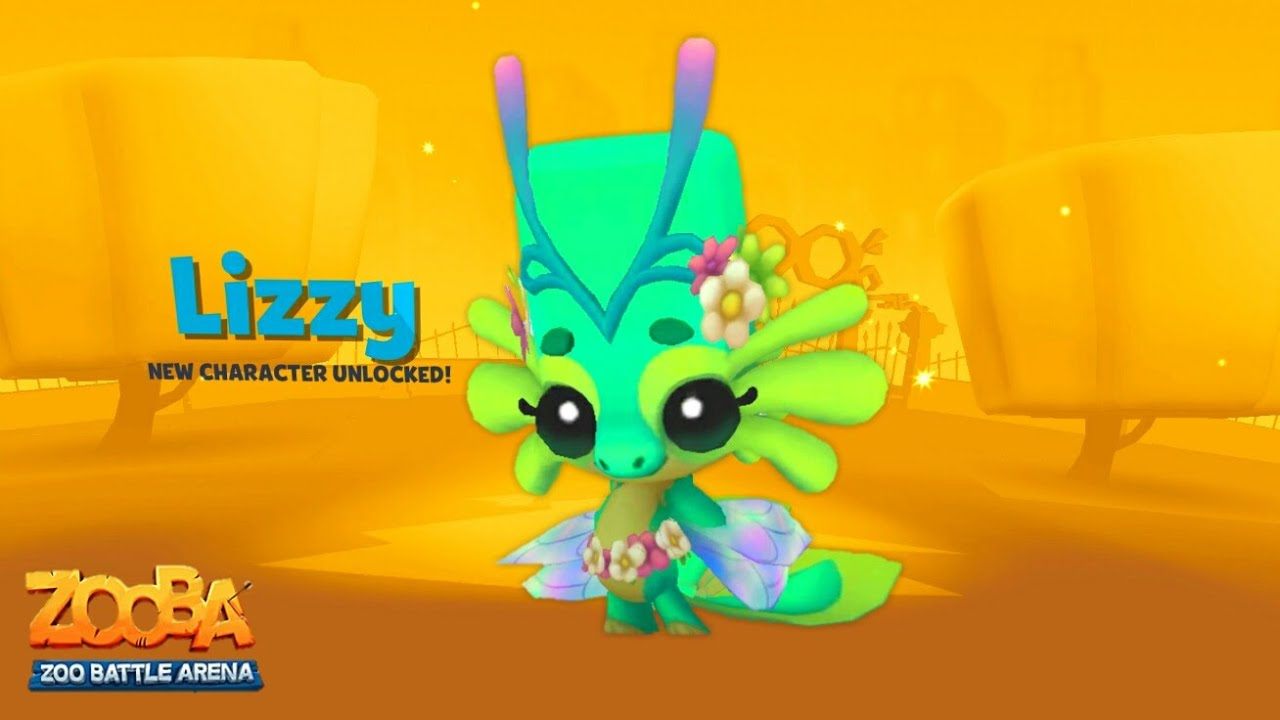 Take advantage of this by placing the eggs in strategic places. This is highly recommended at the entrance of the igloo where enemy players might come in without knowing that you have already planted the eggs.
There is a part of the entrance where players experience a blind spot. Another great spot to plant the eggs is in bushes. Enemies will try to hide inside the bushes only to be surprised with the amount of damage you deal with them.
Abuse this blindspot using your eggs. I have successfully eliminated a team and won the game by using this strategy.
Abuse Molly's Mobility
Molly is one of the most agile characters in the game. She can hop around the battlefield and even return to her original location. Doing this can be very tricky.
What I do is I hop first and then deal damage to trigger the next phase of her skill. Then, I tap on the skill again to return to the location. This skill is highly advantageous during team fights where things can be very chaotic.
I also tend to use this skill whenever I am trapped in a corner or if I have to escape from a bunch of enemies. Use the Spear to add even more mobility to the skill by throwing it into another direction to make good use of the dash.
Take Advantage of Bushes
There are a lot of bushes on the map. Make good use of them by hiding inside them and snipe your enemies as they come in.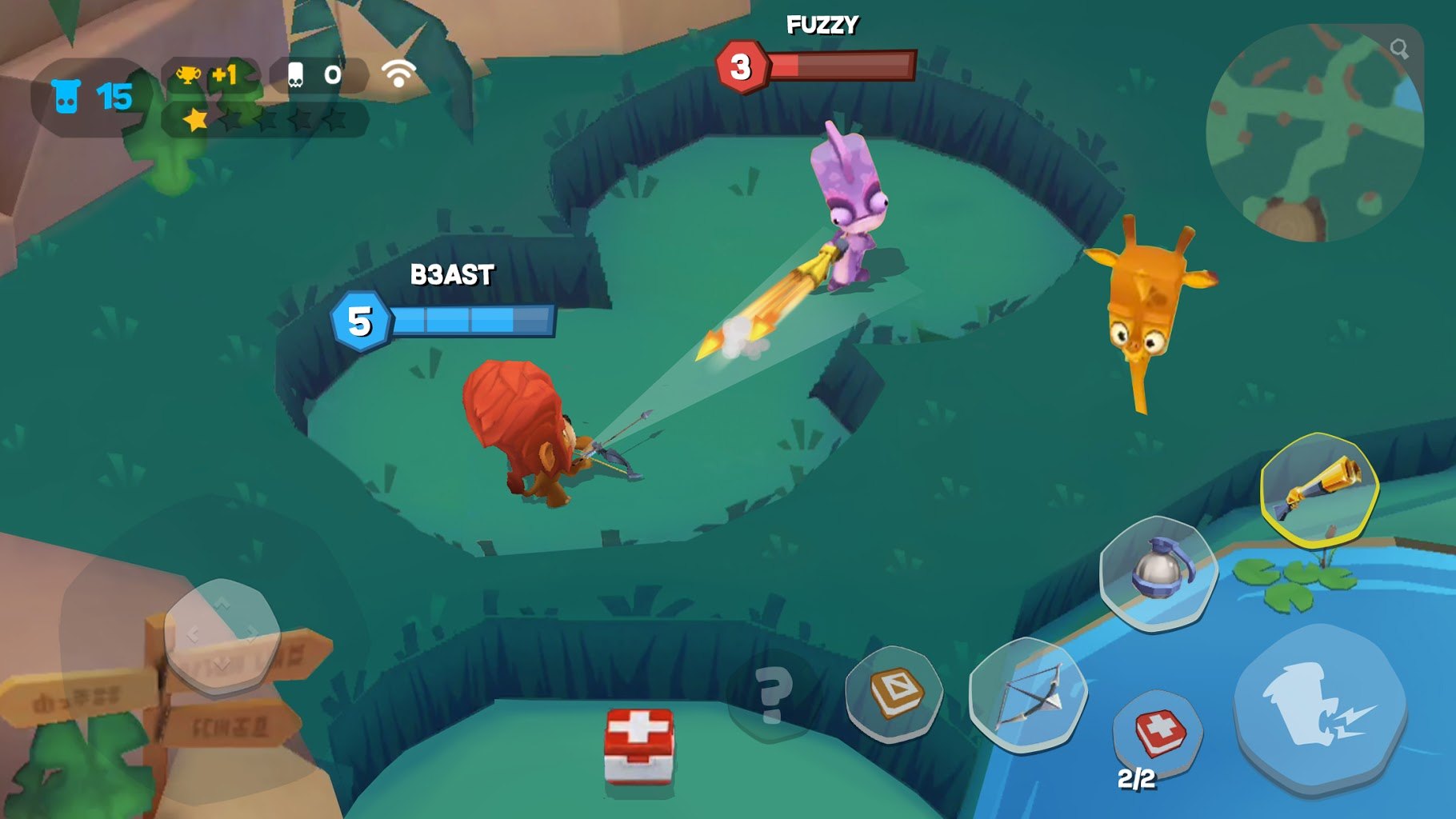 Beware though as there might also be some enemies hiding within so always be vigilant.
Beware of Larry
Larry is a chameleon that can hide from the enemy which is very effective in assassinating unaware enemies. It can also be very frustrating for those who are against Larry. However, there are two ways to know whether Larry is near you.
Before he becomes invisible, there is a sound effect that you can hear. This should tell you that Larry is around and ready to assassinate you. Aside from that, there is also a visual cue that will help you see that Larry is about to become invisible.
Check your surroundings whenever Larry is in the game so you don't get surprised by his attacks. He is quite easy to beat once you familiarize yourself with how his invisibility mechanic works.
Use Your Med Kit
I understand that the game can be very fast-paced especially for new players. However, try to use your medkits whenever you are low on health.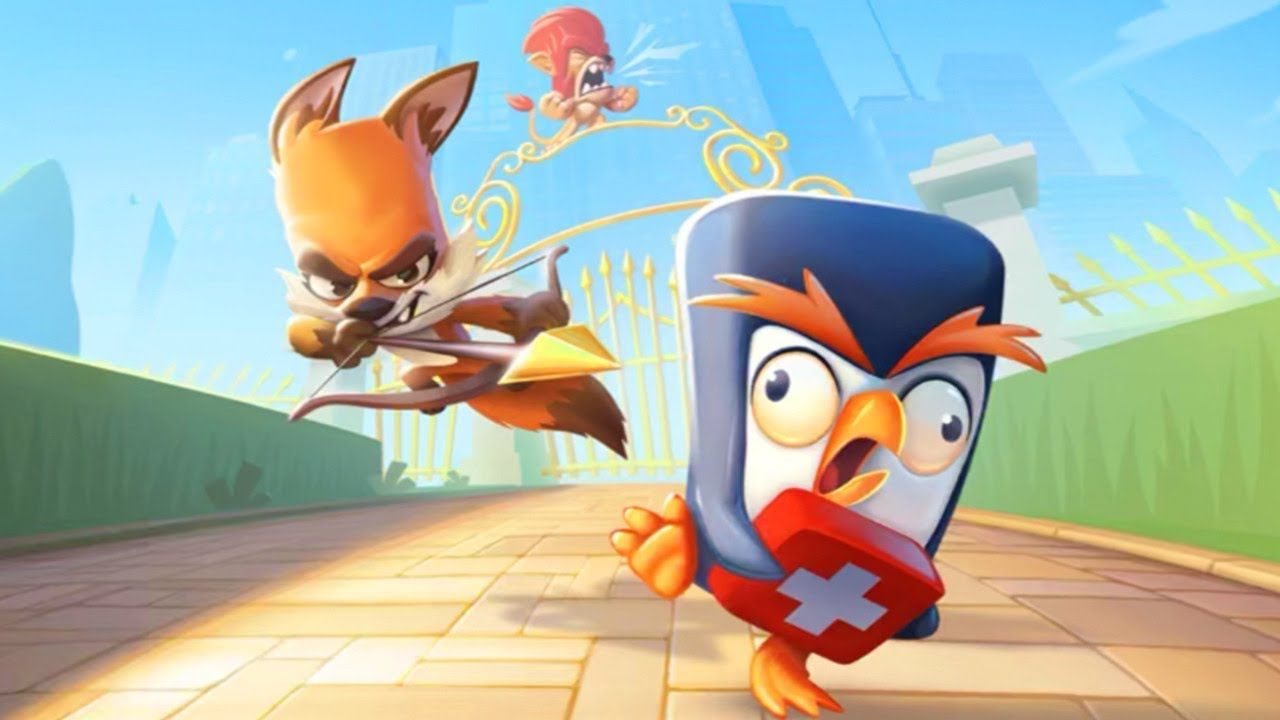 Medkits provide a good amount of sustain during team fights. They can even be the determining factor in winning the game. You can carry up to 2 medkits at once so make sure to use them during battle.
You can also use an adrenaline shot to gain an advantage in battle. I advise that you learn to use both the adrenaline shot and the medkit when fighting if you want to excel in the game.
Walk While Aiming
I've noticed a lot of players that stop moving whenever they aim for an enemy. It is usually not a good idea to stop just to aim at an enemy since you are exposing yourself.
You are at your most vulnerable when you stop moving. Make sure to walk as you aim so you gain a better view of the map. Aiming expands your vision.
Practice walking while aiming as the screen pans out. I know it will take some time to do so but learning this skill will greatly reward you with more accuracy and fewer deaths in the game.
Conclusion
Zooba is a very fun and entertaining game that offers a different take on the battle royale genre on mobile. These are just a few tips on how you can be better at playing Zooba so hopefully, you get to learn a lot from the guide I've made.
Make sure to subscribe to the Premium Pass for the bonus and rewards so you gain more experience and level in the game.