PUBG Mobile, on its official social media handles, has shared a post which says 'New Era Announcement' on 24 August. Furthermore, this is an invitation to all the PUBG Mobile players to join at the given time to find more details. But we will break down everything for you right now. So keep reading to find out the complete details regarding this PUBG Mobile new Era Announcement.
What is PUBG Mobile New Era Announcement?
The developer of PUBG Mobile has shared an invitation post on their social media platform, inviting all the players to join at a given time to find out more details. Basically, let's kill the suspense. Tencent Game will be revealing Erangel 2.0 at the mentioned time.
Erangel 2.0 is going to be the biggest update in the PUBG Mobile history. Tencent Games has been working on Erangel 2.0 for over a year now. They are taking every step carefully because Erangel is the heart of PUBG Mobile, and if in any way they make a mistake, the results will be cataphoric. Therefore, for the past few months, Erangel 2.0 is in the testing period, where the developers are collecting feedback from the players and making necessary changes.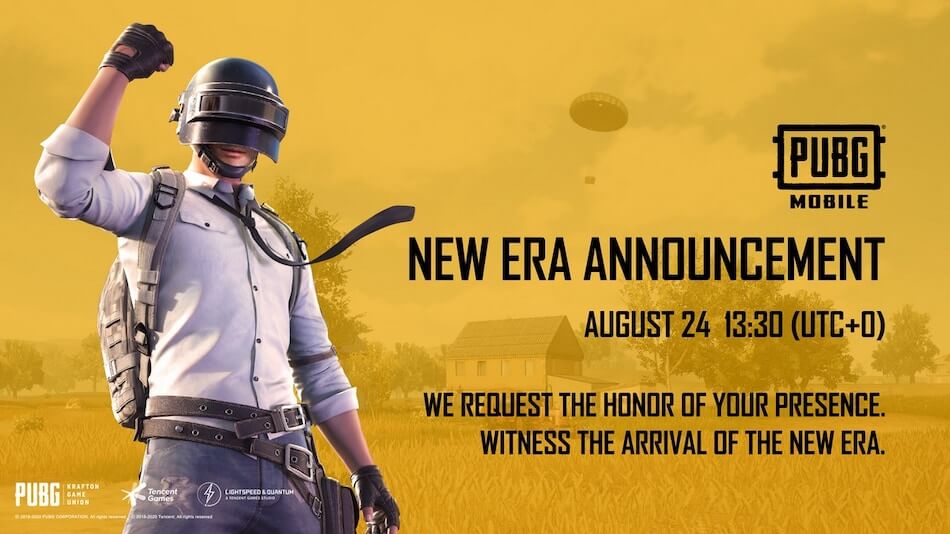 What will Happen on 24 August in PUBG Mobile?
Though it is not officially confirmed, Erangel 2.0 will probably be officially announced and revealed along with the first look trailer. It is also expected that an announcement will be made regarding its release in the upcoming PUBG Mobile 1.0.0 Update. And if you are wondering when will 1.0.0 Update arrives, then it will come around the end of August or in the first week of September.
---
Also Read: PUBG Mobile Season 15 Tier Reset Explained