Developed by Good Job Games, Color Roll 3D is a fun game where art is a medium. There is a comparison of paintings involved, and the art should be similar with respect to each other. Watch the gameplay to understand the mechanics of the game.
As shown in the gameplay, you need to fill the wood casings with carpets that match to the picture. The player should think about all incomes before putting a particular carpet. Some carpets need to be placed first with its counterparts. Though the mechanics seem easy, it gets hard in the later stages. Sometimes you need to employ trial and error methods to win certain levels. The levels are well designed, with different pictures such as house, bird, and so on. Though the levels might get repetitive, it is still fun to play and explore different designs. Watch out for the mustache man!
Though there is not much variant music, the only track that plays during gameplay is soothing to listen to. There are advertisements at times that might not be due to the player's liking. There are also microtransactions in this game. The game is addictive once you start playing. Those who like simple games with mind-boggling puzzles might enjoy this game.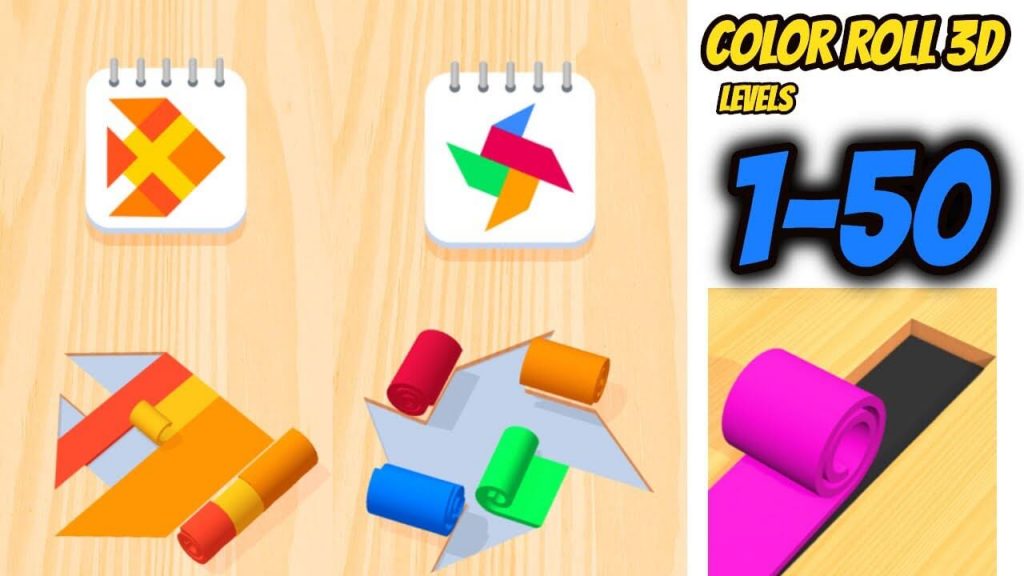 This game is available only on iOS. It is free on AppStore. It requires iOS 10.0 version or later. The game can be played only on the iPhone and iPad. There are constant updates with respect to new content and bug fixes. In conclusion, if you like art games that might expand your problem-solving skills, do check out Color Roll 3D.
---
Also Read: Shadow Fight Arena Soft Launched: Here is How To Download and Play