Bubble Shooter Legend is a very deceptive fun game to play. The mechanics are quite simple—shoot a colored bubble into the puzzle board and match as many bubbles as possible to release them. The more bubbles you take out, the more points you get, which is quite easy to do.
However, the mobile game becomes increasingly challenging as you get to the higher levels. This is where the fun really begins, as you need to utilize boosters and formulate your own strategy to help you get a higher score and level up.
With that in mind, here are some tips for leveling up in Bubble Shooter Legend.
The Best Way to Play Bubble Shooter Legend
Learn How to Perform Bank Shots and Take Out More Bubbles
Here's How You Can Get the Highest Score to Level up in the Game
What to Do When You're Stacking Bubbles
Make Good Use of Special Boosters to Get High Scores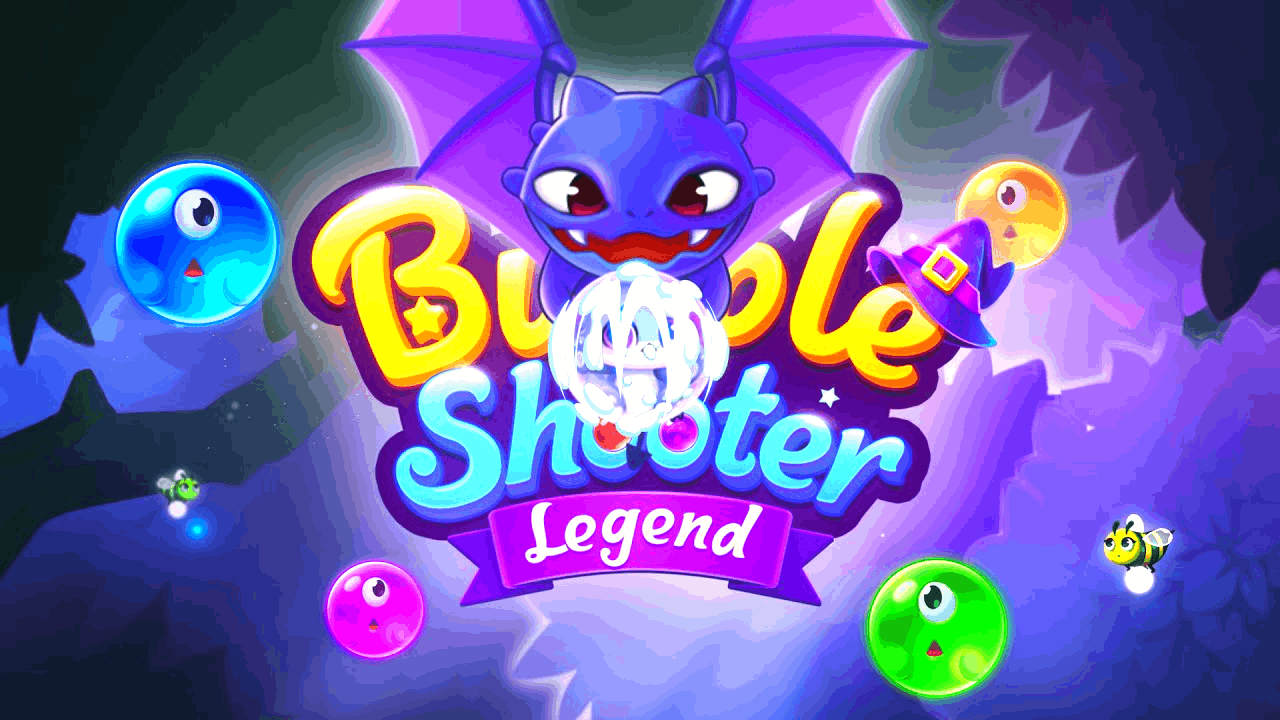 The Best Way to Play Bubble Shooter Legend
Bubble Shooter is a very simple game. The main objective of playing Bubble Shooter is to clear the bubbles on the board by shooting at them.
Using the colored bubble, you need to shoot the bubble and attach it to the same color to remove them from the board. Every time you shoot down a bubble, you gain a score. The more bubbles you shoot down, the higher your score becomes.
You also gain experience after completing each level, thus allowing you to level up faster. Players can also cut the connection between different bubbles as they fall off the board.
This is one of the best ways to play Bubble Shooter, as you get more points from cutting off a bunch of bubbles.
Check Out How to Download Bubble Shooter Legend on Your Phone
If you want to play the game, you can download Bubble Shooter on your mobile phone. It is currently available to download from the Google Play Store or the Apple App Store. All you need to do is to make sure that your phone is fully updated to its latest version.
Launch the platform of your choice and search for the game's name. Tap Install or Download to start downloading Bubble Shooter and wait until it is fully installed.
Once installed, tap Open to launch the game and start playing.
Learn How to Perform Bank Shots and Take Out More Bubbles
There are also instances where you have to shoot the bubble to the wall beside you, so it bounces off to reach some difficult areas.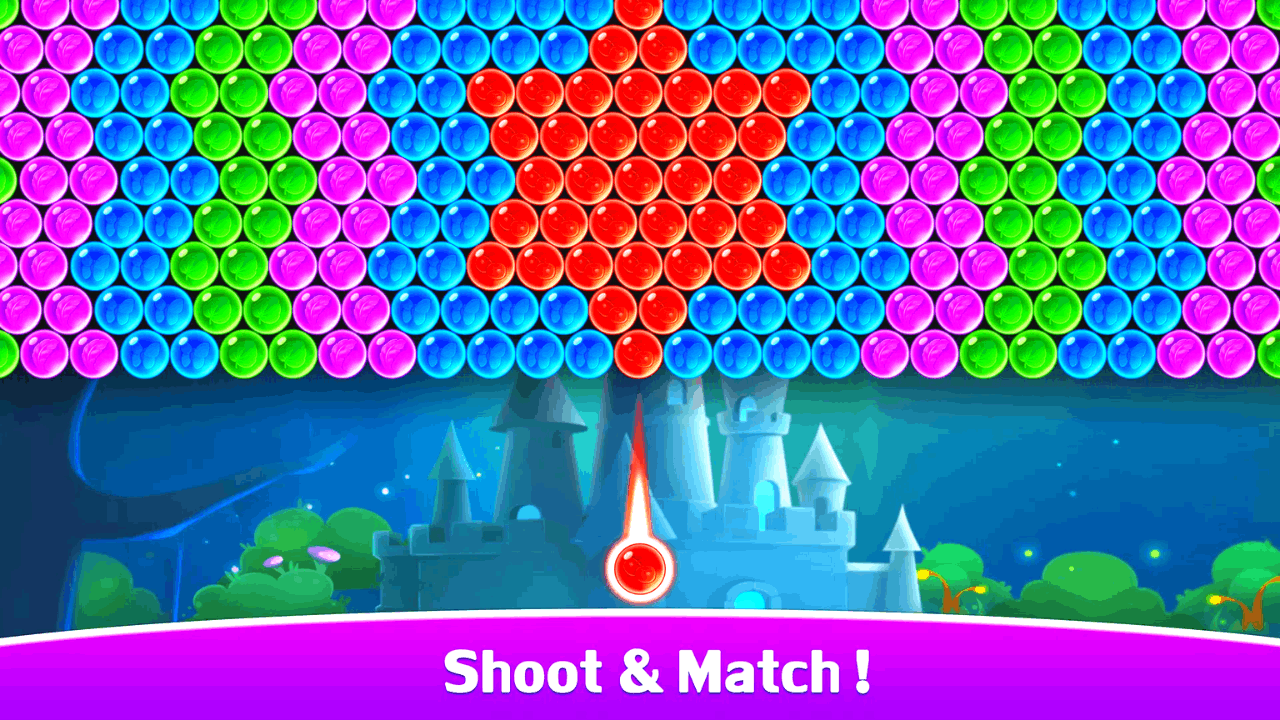 This changes the trajectory, allowing you to hit certain bubbles that are hard to reach.
This skill takes a lot of practice, but you will also have a little help from the game. Notice that there is a line that tells you where the bubble will travel.
Make good use of this feature to help you aim better in the game. Go ahead and experiment with changing the trajectory of your bubbles by shooting and bouncing them off the walls.
Remove the Bubbles Near the Wall First
Speaking of bank shots like the tip mentioned above, you can only do this if you have already cleared the wall from bubbles. This gives you access to make a lot of bank shots to hit the targets that are way too deep on the board.
One good way to clear the wall is to shoot down those on the sides. This will slowly chip down the area but be careful when aiming, as you might bounce the bubble in the wrong direction.
Keep clearing the sides of the puzzle until you have enough space to perform the perfect bank shots.
Here's How You Can Get the Highest Score to Level up in the Game
Many new players make the mistake of shooting the bubbles immediately at the start of the game. Once you're inside the game, make sure that you check the entire board first before you start shooting.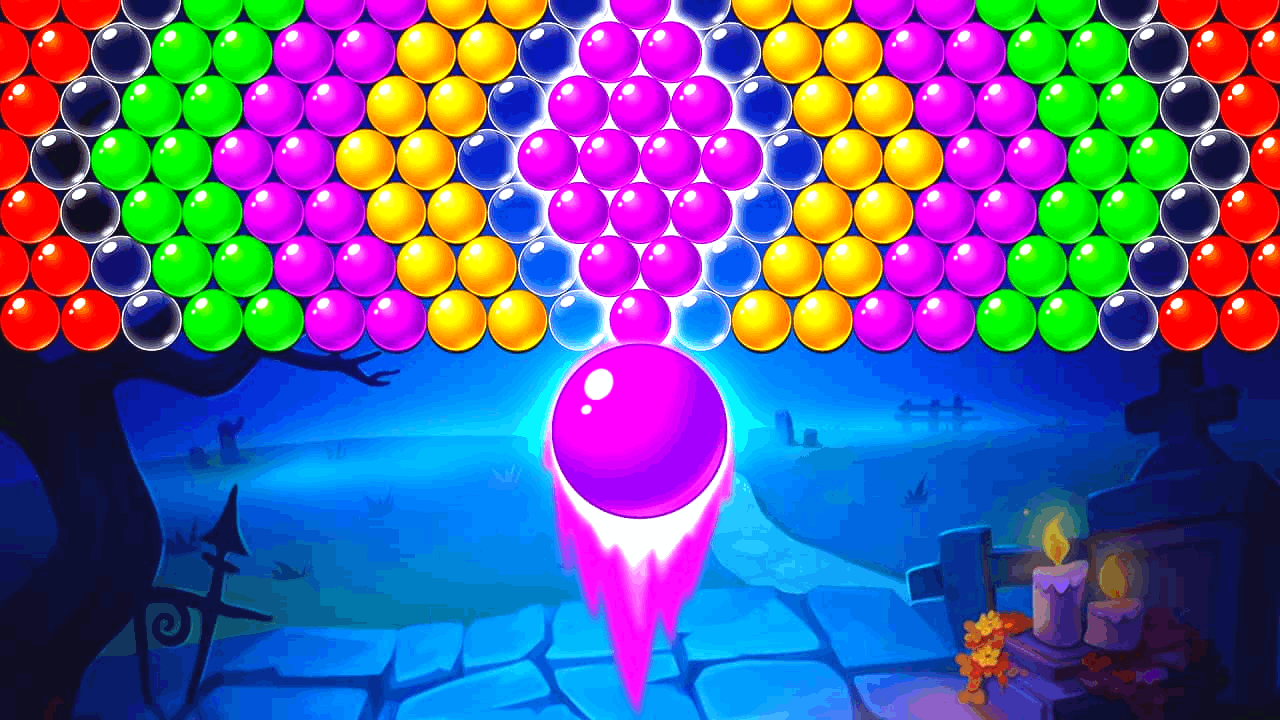 Assess the position of each bubble and check to see which ones are the easiest to shoot down. You can start there, or you can also target the ones that are clumped together. Always plan and strategize so you won't waste any shots.
Randomly shooting down bubbles will only give you a few points, but if you plan, you can take down a bunch of bubbles in one single shot or cut off a large clump. Take this tip as part of your overall strategy and apply it to every level in the game.
Soon, you'll be able to develop different strategies for different scenarios at each level.
Check Out This Underrated Maneuver at the Start of the Game
While Bubble Shooter is a very straightforward game, there are a lot of strategies that can be utilized to help you level up. Another common mistake that many players make is forgetting that you can change the color of the bubble.
You can switch colors before you can shoot them. Remember that you can only switch colors between your current bubble and the next one. This alone can change the way you play the game and start strong.
You may even choose to switch the color of the bubble and open up a clear path that will take down a large portion of the puzzle. With this maneuver, you avoid wasting a shot by shooting a bubble that has no similar color and risk stacking your board with another bubble.
What to Do When You're Stacking Bubbles
Changing colors so you can use them to take out several bubbles is a great strategy. But what happens if there are no matching bubbles after switching their colors?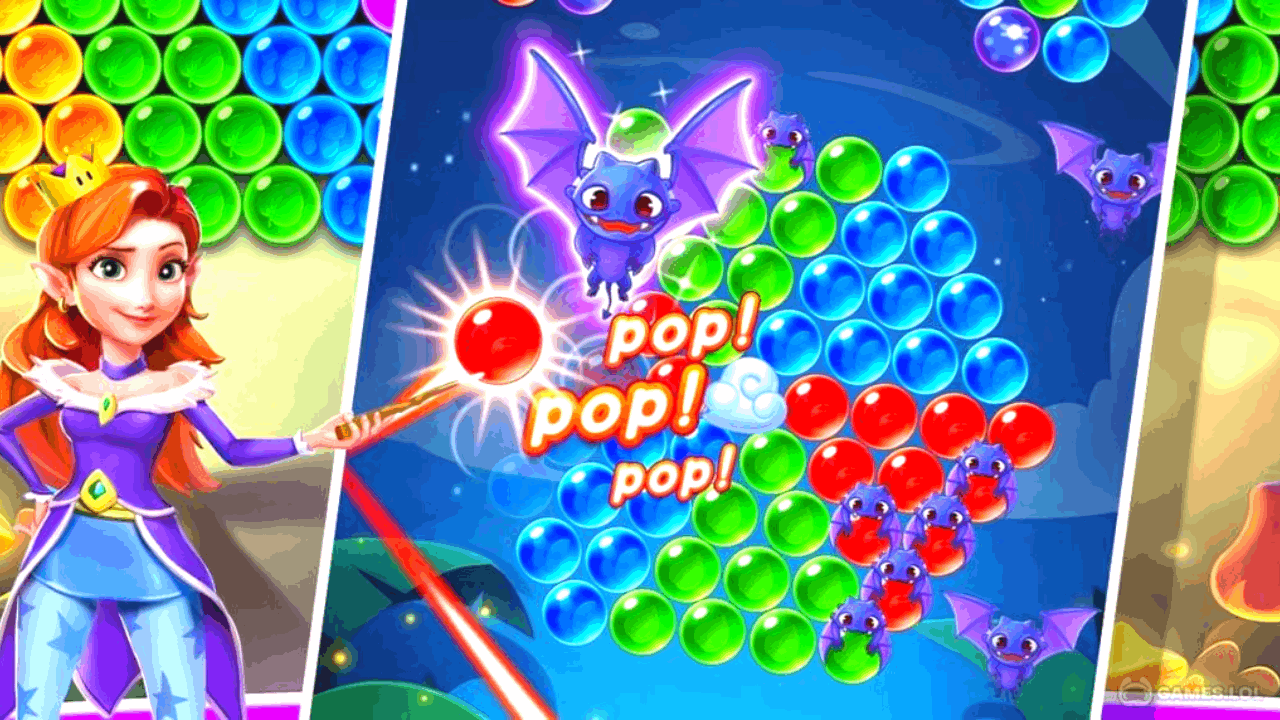 This often happens to a lot of players, and they end up putting the bubbles to the side, which slowly stacks up the board. This is one of the more challenging aspects of playing Bubble Shooter.
Stacking slows you down now that you need to deal with a few more bubbles on the board. If you do encounter this situation, it is best that you try to stack up bubbles according to their colors instead of just randomly putting them aside.
This should give you a chance to remove them from the board if you now have a bubble that has similar colors to the ones that you've stacked.
Find the Perfect Balance
One of the things that make Bubble Shooter very challenging is the time constraints. You will have to deal with the timer slowly counting down to the end to finish the entire puzzle board.
This is why a lot of people tend to panic and shoot their bubbles randomly just to finish the board on time. As you play further into the game, you'll begin to develop time management skills that will help you plan your shots carefully.
This helps you avoid running out of bubbles while also maintaining your momentum in the game. Play patiently while also considering the time constraints in mind. Find the perfect balance, and you should be able to level up quickly in the game.
Make Good Use of Special Boosters to Get High Scores
Challenging as it might be, Bubble Shooter Legend does give you a little bit of help when it comes to playing the game. There are special boosters that you can use to clear difficult puzzles and level up faster.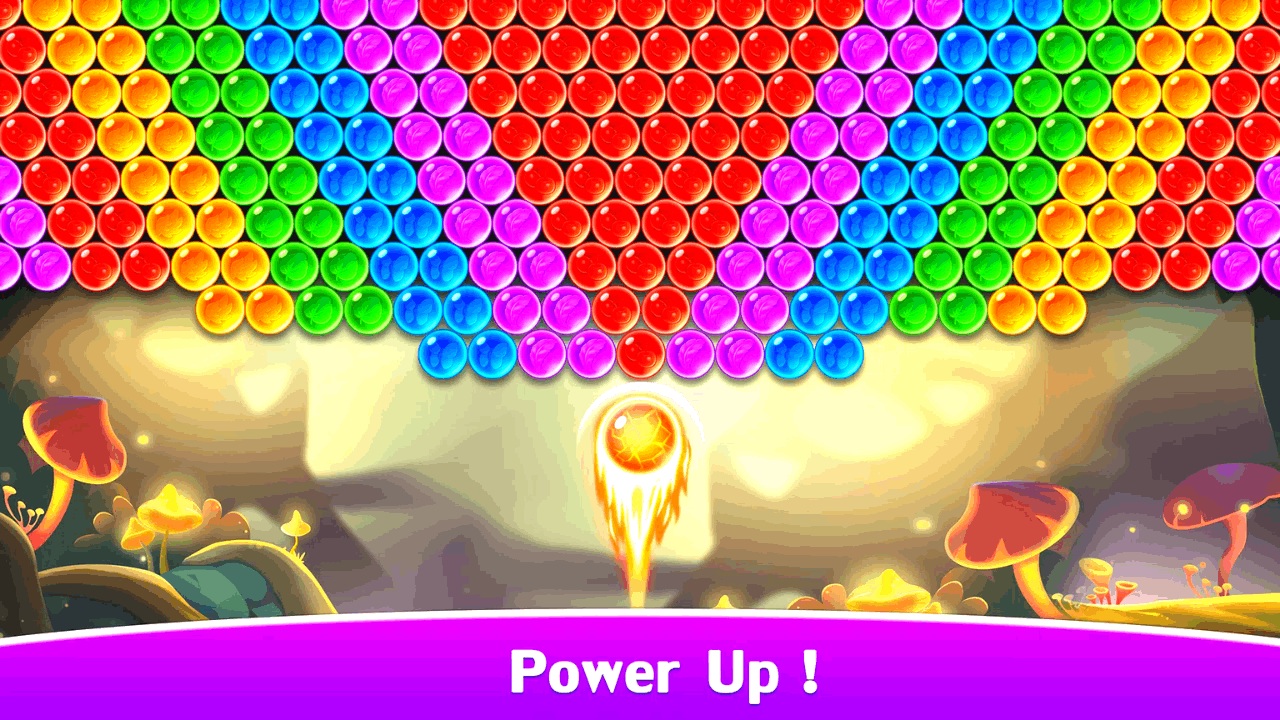 These special boosters have a unique effect across the puzzle board. There is a cute dragon that will boost your points every time you pop a series of bubbles, which allows you to get higher scores.
You also have the Bomb to help clear the area at the bottom. The Fireball will help you clear a line of bubbles.
These special boosters should be played at the right moment for you to gain an advantage. Always make good use of these special boosters.
Try to Get Three Stars on Each Level
The main objective of the game is to clear the bubbles as fast as possible to get a high score and level up. There is one minor objective that you can achieve to help you further in the game. You'll notice that every level in the game has three stars.
Try to get three stars on each level. The best way to do this is to clear each level the fastest way possible. This way, you get bonus rewards at the end of each level.
These stars will either unlock rewards or give you a tremendous amount of points that add to your overall score in each level.
Conclusion
With so many puzzle levels waiting to be cleared, you will need all the help that you can get.
Make sure that you follow the tips mentioned above so you can level up faster and receive rewards for clearing these levels. Download Bubble Shooter Legends today and have fun!