The monologue of Starry Garden is about a cat looking at the night sky. There is an introduction made about how constellation in the sky is made by cats. It might seem absurd, but the developers of the game justified this statement very well. Starry Garden is a smartly done crafting game blend with emotions.
The game is currently getting popular because of the theme no one has ever thought of. A cat looking after a garden seems silly, but with the way how the game is designed might just make you spellbound. Starry Garden's music is high on emotions. It tends to make you smile every time. If you want to relax and play something to relieve your mind, Starry Garden wouldn't disappoint.
Speaking of the gameplay, there is not much work to do. The cat has the power to summon animals and gardens through the constellation. For instance, if you wish for something, the item or animal comes down in the form of stars. These animals, varying from dogs to frogs, are cute to look at. The cat also has the ability to upgrade the garden. The animals can also be levelled up, giving them customization. The animation of different animals is done perfectly. What more? You can take pictures of these animals using the in-built camera. The night sky is so good to look at, with a balanced cycle of different weather patterns.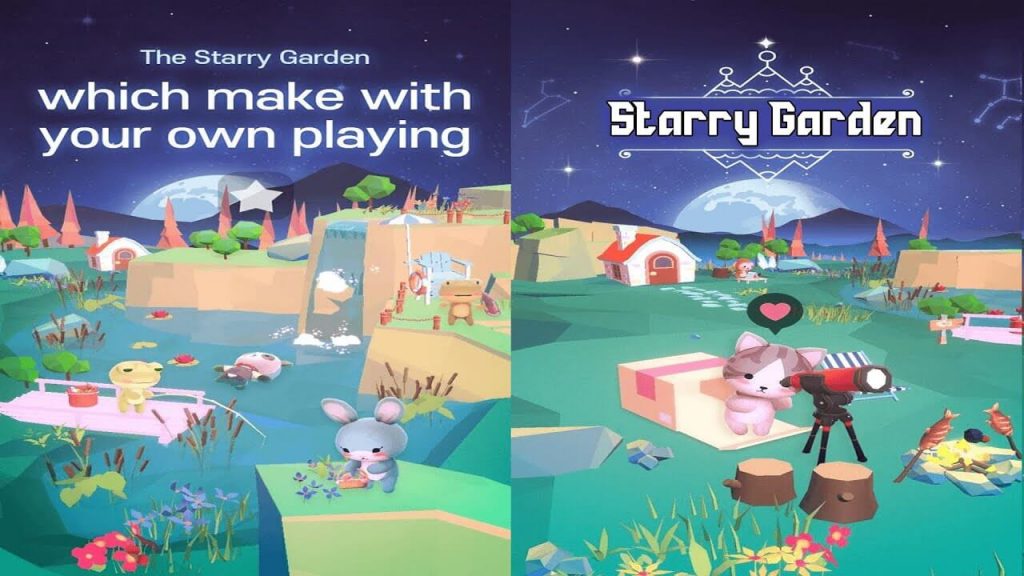 Developed by PUBCON, the game is available on both Android and iOS. It is free on PlayStore and AppStore. The game requires Android 4.3 and up. For iOS, it supports version 9.0 or later. The developers are constantly improving the game by providing fixes to certain bugs. If you like casual games that are relaxing and captivating, do check out Starry Garden.
---
Also Read: Most Popular Mobile Games of 2020