Sid Meir's Civilization VI, a strategy game that has a huge fan following, is now released on Android. It is released through Aspyr Media, Inc. The game also comes with popular expansions and content. The mobile gamers can now cherish this fun-filled experience on their devices.
If you are familiar with the Civilization series, you might already know what the game has to offer. However, for new players, they have introduced tutorials for them to grasp the game. For those who are not familiar, Civilization VI is a board game that is immersive and simulated in 3D. You can either select civilizations or go random. You can also choose Influential personalities like kings, emperors, popular leaders and more. By selecting a popular historical figure, you start expanding your civilization. Expanding your civilization involves building defences, crafting, farming, constructing settlements/ districts and fighting against invaders.
To do all these things, the concept of turns is introduced. To develop or upgrade something, it will depend on the number of turns. For instance, if you plan to upgrade your district, the number of turns will decide when it will be finally upgraded. Turns are similar to the time taken to do something. After each upgrade you choose, click on the turn button to see new simulations and factors that affect the game immensely.
The evolution of your civilization is up to you. You can either start peacefully or aggressive. The approach you take matters a lot in this game. You can have allies, trade with other districts and sign peace treaties as well. Every action you make might either make your allies happy or less friendly. The more you play the game, the more you explore the diversity, cultures and religion. Civilization can also develop based on the perks you like. If your civilization is more science dominant, focus on that. Or if you like it to be the strongest of all, focus on the army. The battles, the settlers movement and all the work that is happening is simulated to you. The game has a good replayability value.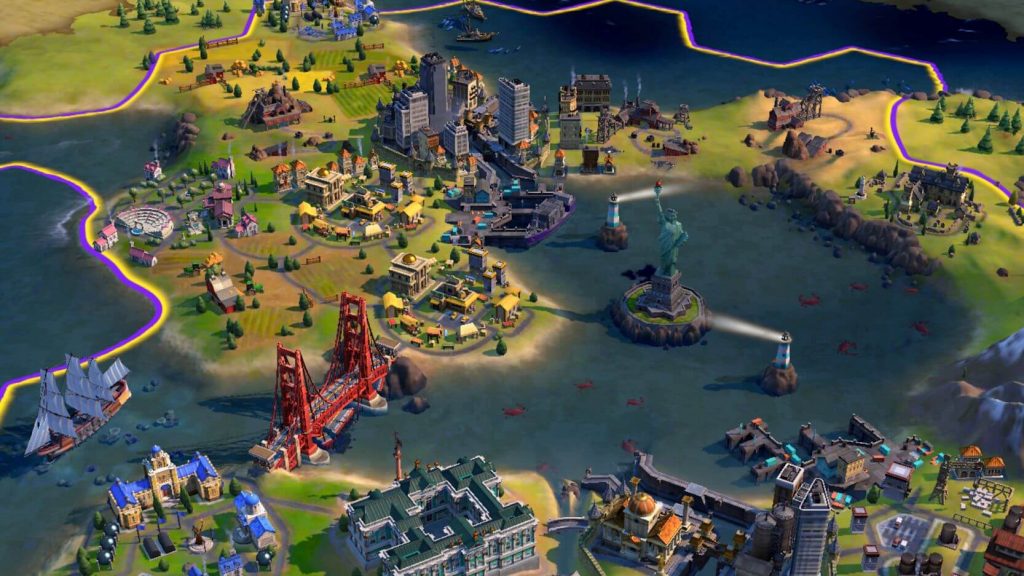 These are just some of the features of the game. The expansions have more content to keep you for hours. Please keep in mind that this game requires high graphics and better RAM to play smoothly. The game might take 5 GB of your mobile space. The game is currently free on PlayStore (you can also get it from Appstore). Though free, the game allows you to play only for 60 turns. After 60 turns, you are required to purchase the game. If you like strategy games that are completely history-based, you might like this game. Create your own history with Civilization VI.
---
Also Read: Most Popular Mobile Games of 2020